This cookie is my favorite thing to buy when I visit the Silos Baking Co. in Waco TX. When visiting Magnolia Market I always stop and grab a handful of these cookies and bring them home with me. I was sad when Joanna didn't include the Silo Cookie in the Magnolia Table Cookbook Vol.1, but we got it in Vol.2 and I couldn't be more excited!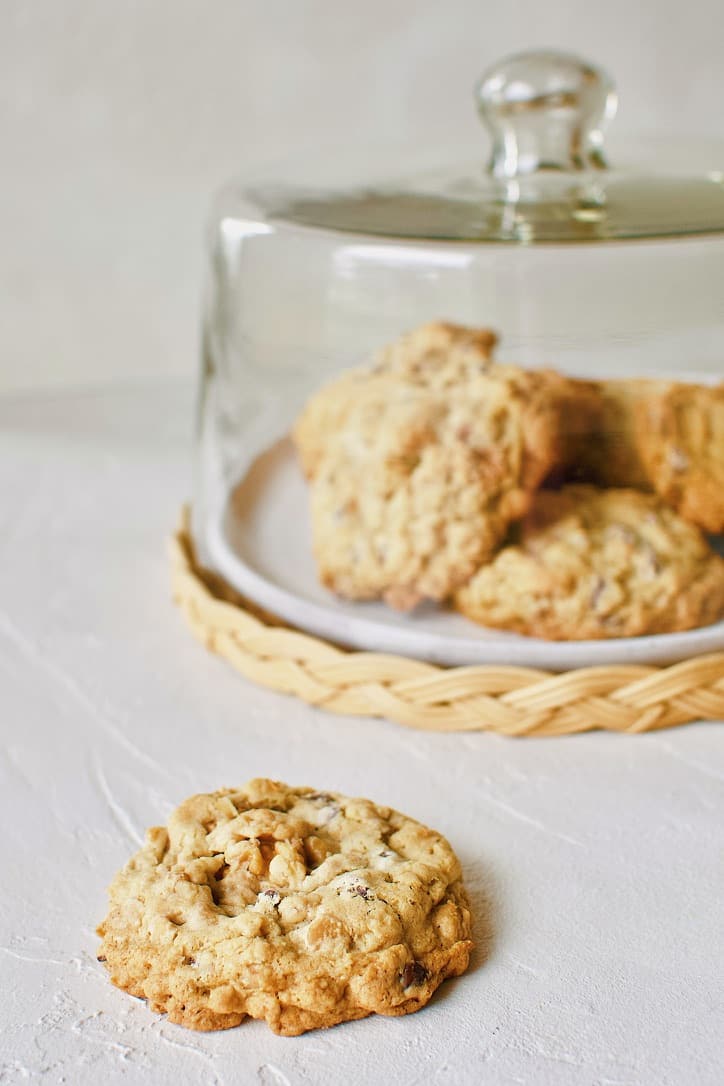 The review...
This is a very straight forward cookie recipe. Cream the butter and sugars, beat in the eggs, add the dry ingredients and the add-ins. The key here is that Joanna got the add-ins just right!
I have tried to dissect the Silo Cookie for years, but I have had to leave it to enjoy when visiting Waco.
The crunch of the walnuts and oats and the peanut butter cups that seem to disappear in the baking process. They add a great texture to the cookie and make my peanut butter loving heart beyond happy!
I have no bad things to say about this cookie, I am just happy to have the recipe now.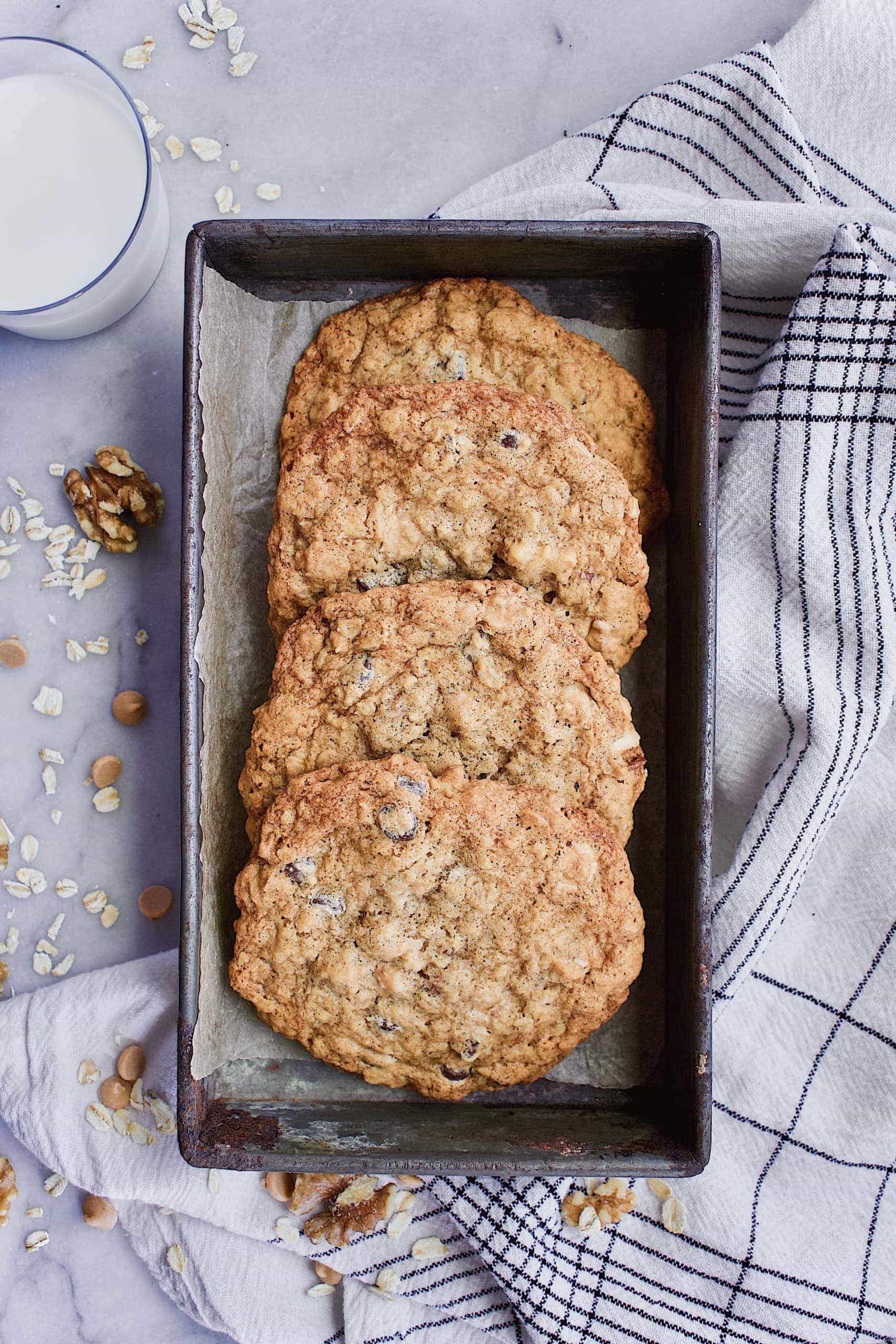 The reaction...
As many times as I have had this cookie, baked as intended at the home bakery, there was NOTHING like enjoying one fresh from the oven. I don't think I have ever had one so fresh, and I fell even more in love with them upon first fresh bite!
The ooh's and ahh's that resounded throughout the house was enough to send anyone running to see what was up. I think I have found the newest request that I will receive. I can't for the life of me understand why anyone who tries this cookie wouldn't like it.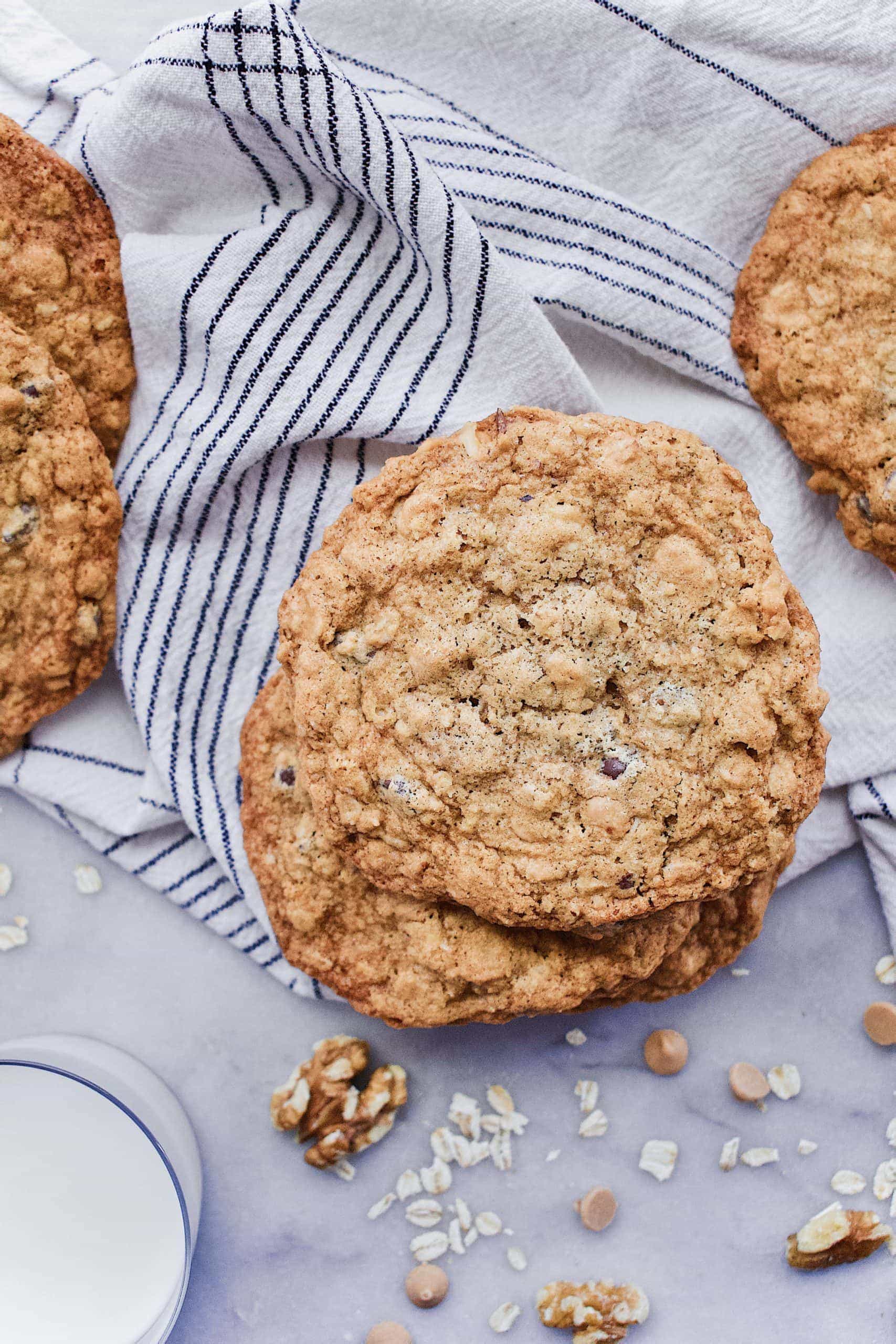 The TIPS...
There isn't much to say. I will tell you, be sure to toast the walnuts, it really does make all the difference. I wouldn't ever think of varying from the recipe because I love it so much.
My favorite chocolate chips at the Ghiradelli milk chocolate chips, but be sure to use Ghirardelli 60% Cacao Bittersweet Chocolate Baking Chips so it isn't too sweet.
Also, when adding the peanut butter chips, the recipe calls for using 1 ½ cups of chips, but that only leaves a little bit of chips in a bag, so I toss the whole bag of peanut butter chips into the mix cause I LOVE peanut butter.
The only thing I would ever do differently would be to bake the cookie dough in a mini cast-iron skillet like I saw Joanna do in her instastory, and top with ice cream. I had some strawberry in the freezer and it made the whole thing taste like a PB&J, and based on what I said above, you know I wouldn't hate that!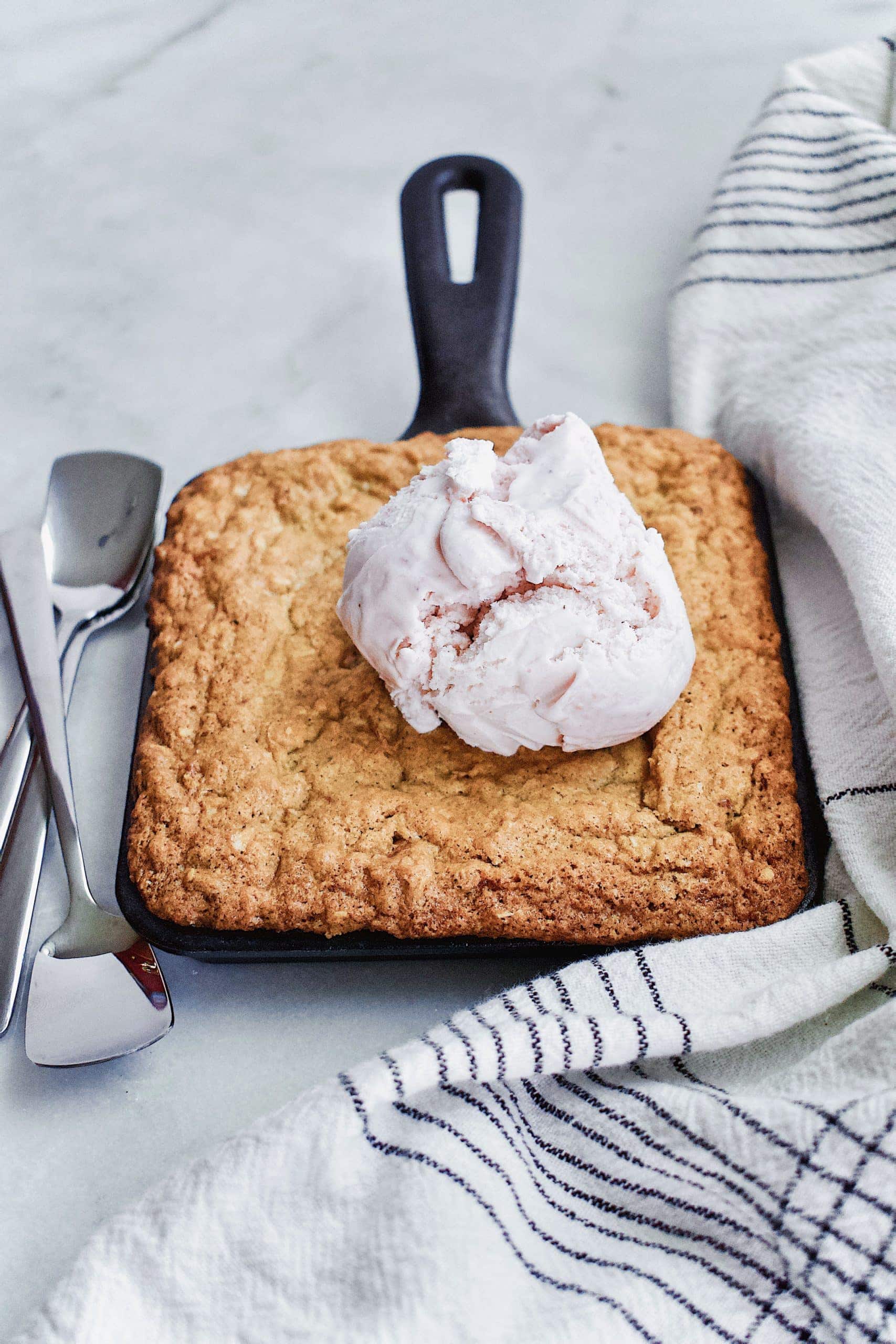 Overall, the one recipe I was looking forward to the most and one that is sure to get made over and over at my house!
Until next time, Happy Cooking!
Kendell
Joanna shared this recipe for these cookies HERE, if you don't have her cookbook and want to give these a go.
Use THIS SCOOP to portion the cookies. It makes them just the right size like you see in the pictures in Jo's cookbook.
Did you make this recipe? Let me know by leaving a review or comment! And be sure to sign up for my newsletter, and follow along on Instagram, Pinterest, and Facebook!