Jo's Spinach Tortellini Soup is another one of the recipes that she released early during the worldwide quarantine. it makes the perfect lunch and as she said in her Instagram video, I loved it served with a grilled cheese. This recipe like many in Joanna Gaines's first Magnolia Table Cookbook is perfectly fit for a family and can be on the table in a matter of minutes on a busy day.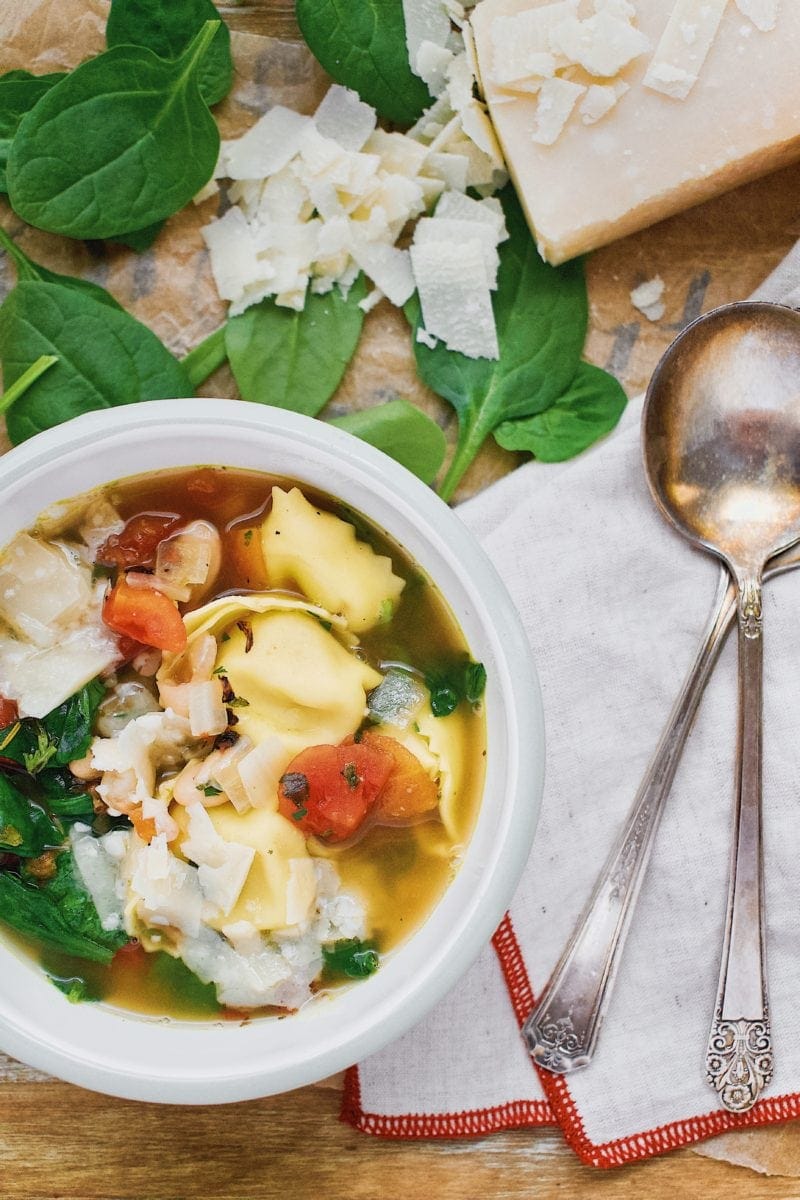 Magnolia Table Volume 2 seems to be pretty carb-heavy, but that means it's going to be a delicious ride! I did a count and it seems like 95 of the 145 recipes are heavily focused on bread, rice, pasta, or tortillas. And this one jumps right in line, BUT, I can't be mad at it, it's so tasty!
If you need your own copy of the cookbook, you can get one of those HERE! I am not affiliated with Magnolia, but if you purchase the book through that link I get a little payout at no additional cost to you 😉
The review...
Aside from waiting for the soup to come to a boil so you can add the tortellini, this soup literally takes about 10 minutes to make! Dice an onion and mince some garlic, sweat it down in a little butter, season and add the chicken stock, and the hard part is over.
The one thing I really don't understand about the recipe is why the beans are there? I mean, I guess if you want to keep it vegetarian then they add a little bit of protein to the dish, but if they weren't there at all, I wouldn't miss them. If you don't have them, I would drop them, the pasta is more than enough to make this a substantial lunch, especially if you add the hunk of bread or grilled cheese.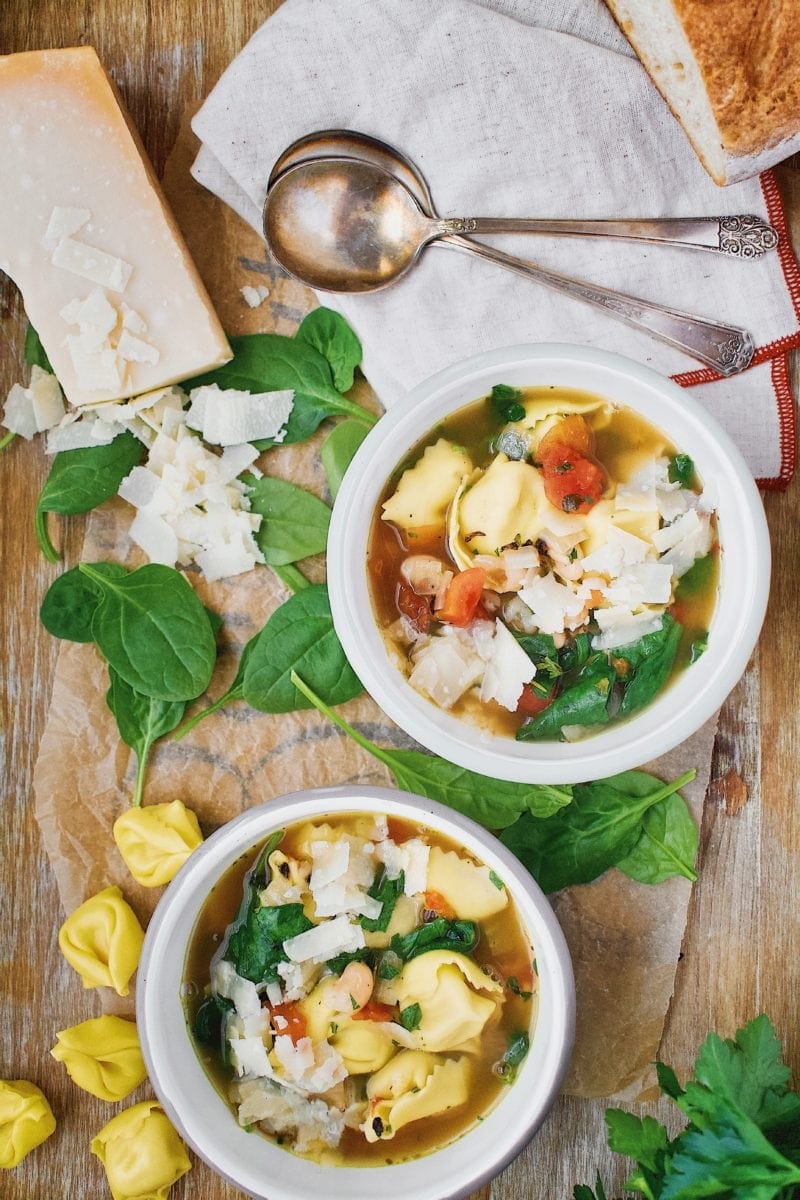 The reaction...
Everyone in the family enjoyed this Spinach Tortellini Soup. It is a great way to get some greens in, and on a cool winter or even spring day, it makes a great lunch or lighter dinner. I baked a fresh loaf of sourdough bread the day I made it and it paired really nicely with the wonderfully flavored broth.
It is herb heavy which gives it really great flavor. I wouldn't back off on them, I might even add a little more! And be sure to be generous with the parm, it makes the broth creamy and adds a little saltiness to everything.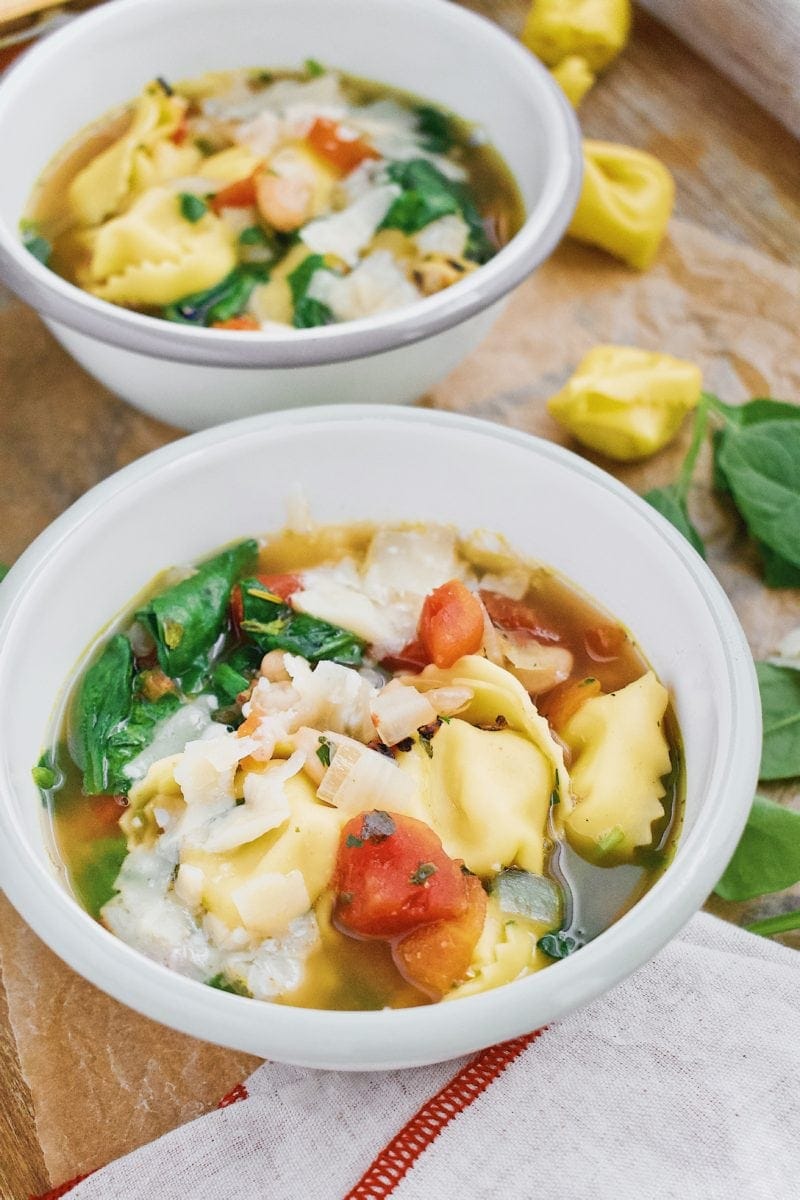 The TIPS...
I found some great tortellini in the cooler section of Costco, and they were perfect for this! They are 5 cheese, bite-sized when cooked, and exactly what this recipe wants.
Costco also sells a big hunk of parmesan, if you are there, seek it out because you'll want LOTS of it on top of each bowl!
And a little money saver for you, buy the big box of spinach at the store and throw half of it in the freezer on a sheet pan if you don't think you will use it all. It freezes really well, then throws it in a Ziploc and you can use it to make another batch of this soup or in smoothies or to make lasagna. The big box is always the better deal, and this trick keeps it from going to waste.
Overall this one was a WIN, and I would absolutely make it again. Be sure to leave a reply in the comments and let me know how it goes over in your house when you make it.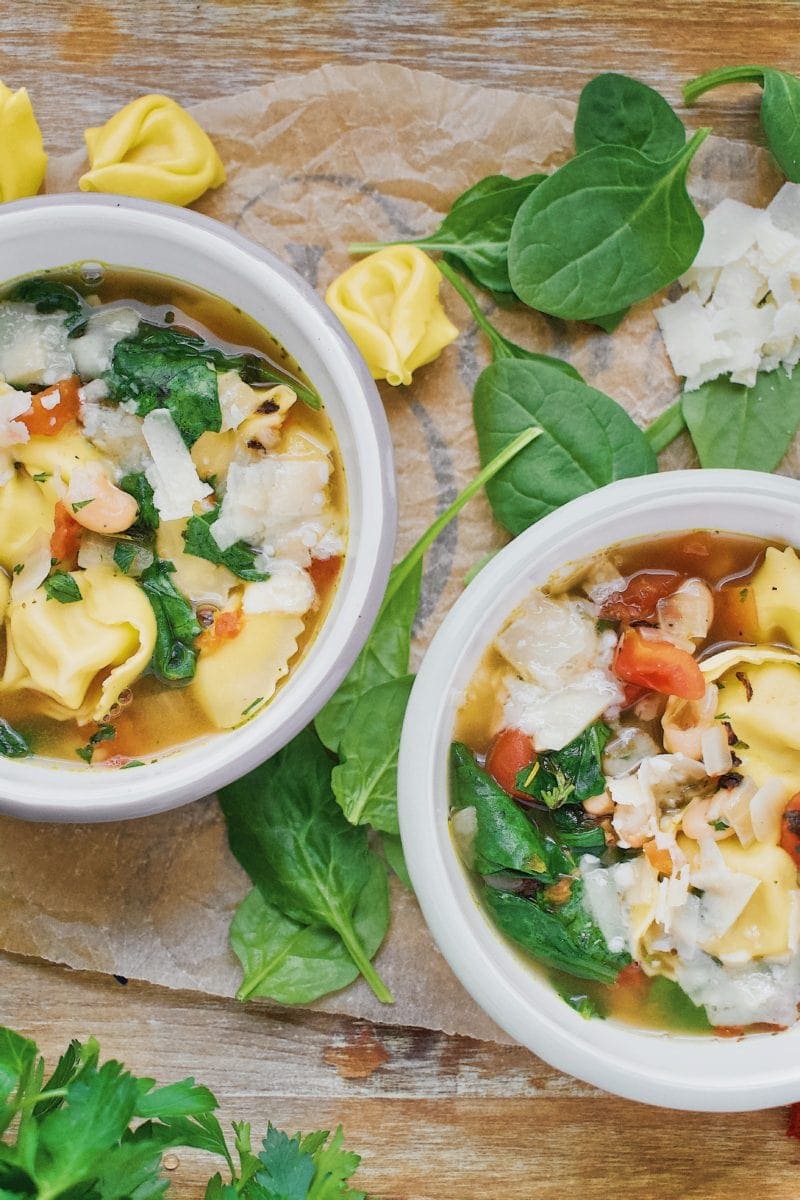 Until next time, Happy Cooking!
Kendell
Joanna shared this recipe on the Magnolia blog, CLICK HERE to get it!
Did you make this recipe? Let me know by leaving a review or comment! And be sure to sign up for my newsletter, and follow along on Instagram, Pinterest, and Facebook!