So Joanna released this recipe early for Valentine's Day just before the book came out, and there was even an amendment made to the printed recipe in the book after reports of the pie being too runny! Let's talk more about that as we unpack Joanna Gaines recipe for Strawberry Pie and Graham Cracker Crust from the Magnolia Table Cookbook Vol.2.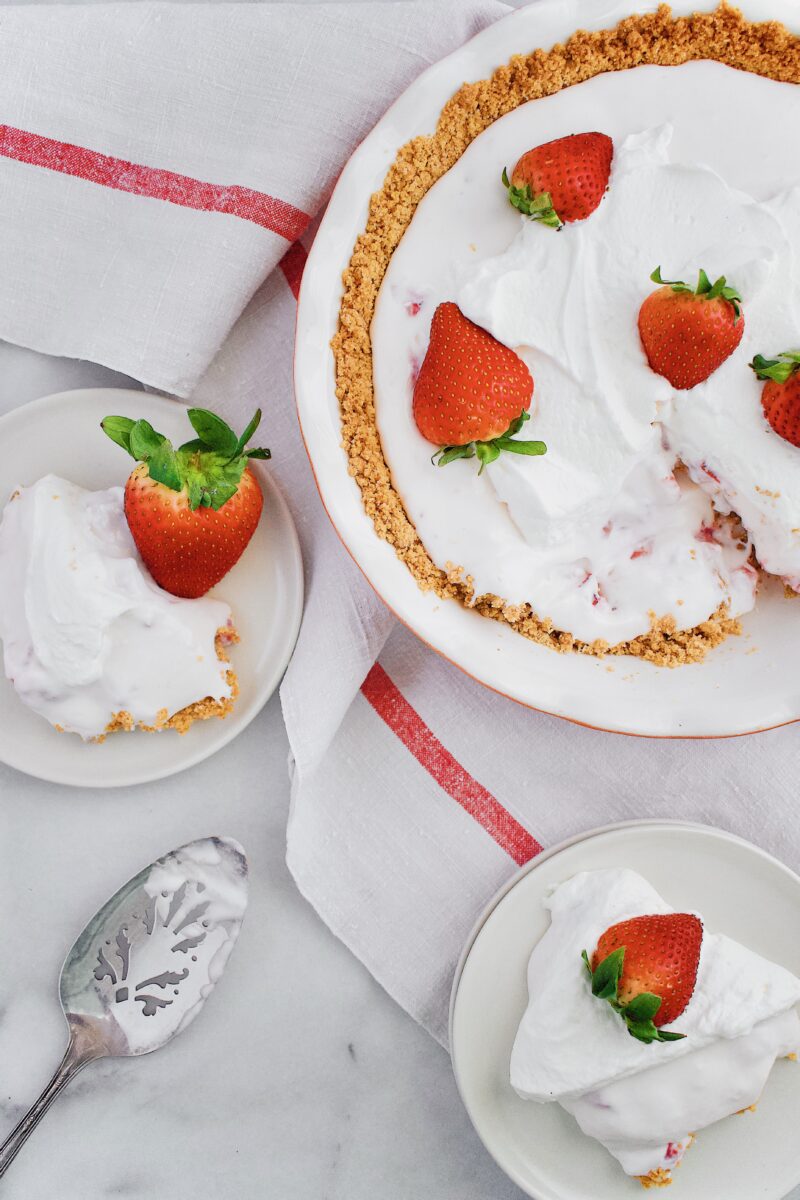 The review...
Like many that made this recipe early, I found that the filling just never really set. I even put it in the freezer for a bit so I could get a slice out for a photograph and that still didn't go very well.
The bigger issue I have is that this book was published with a recipe that doesn't set. The changes that were added to the amended recipe are so substantial that anyone who tries this and doesn't see the announcement online will have soup for pie, no matter what they do.
That aside, the recipe is super simple to put together, and tastes great, even if it is soup.
As far as the graham cracker crust goes, it is a basic essential, does the job, and tastes great. Homemade is always my prefered method so it floats my boat!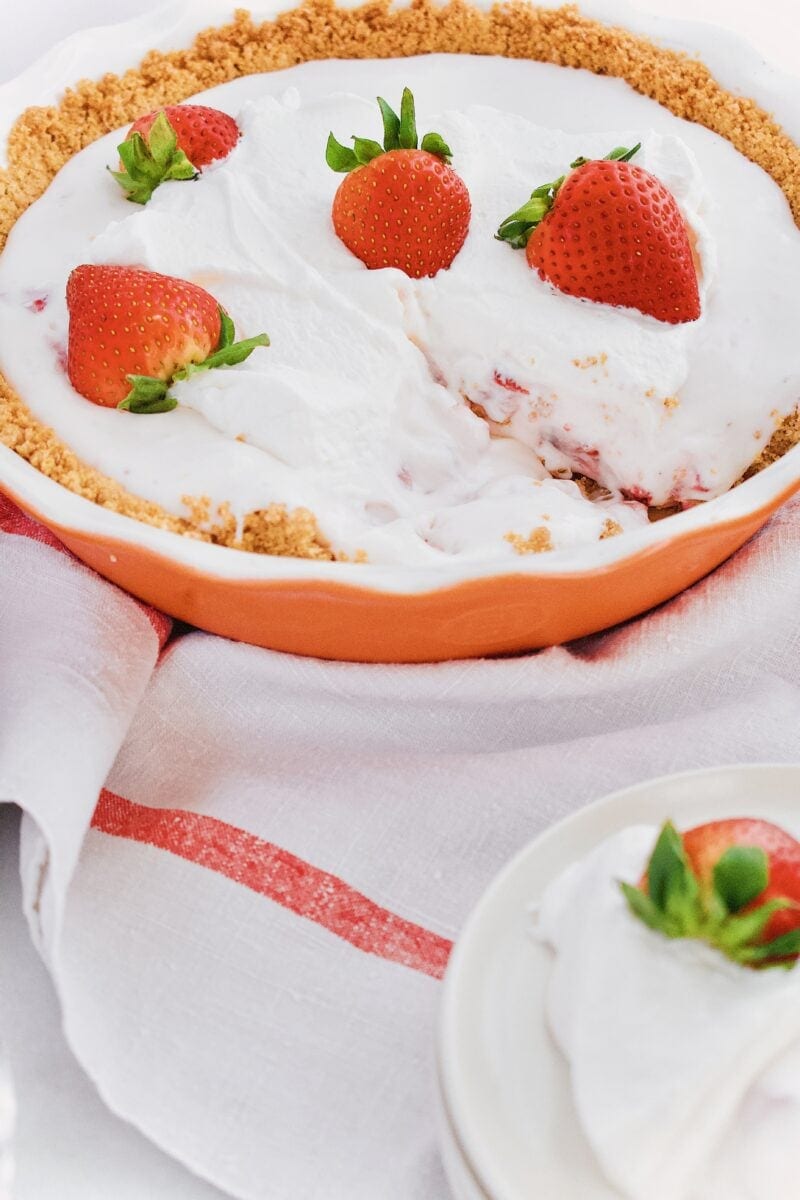 The reaction...
I made this for my family's Sunday supper, and even straight from the freeze it still was very wet. But ok, we now know that the recipe requires half the sweetened condensed milk it calls for and that it needs to be frozen not just refrigerated. And I have to say that pie sounds a lot less satisfying and icey than the icebox pie I think this is supposed to be.
I think I much prefer the flavor of the pie the way it was, even if it never really set up. It tasted great, it just had a bit more of a trifle texture and you couldn't really get a slice out of it, but it was good in the end.
The only other continuity error that I see is that Jo shares a picture of the pie topped with fresh whipped cream and strawberries, but doesn't even acknowledge it in the recipe. I mean, if you are going to show me a picture of what the recipe should look like as a finished product, the recipe should be written to reflect the photo. It's a bit of a pet peeve, but make it right, you picked the photo and styled the shoot, make the recipe reflect it!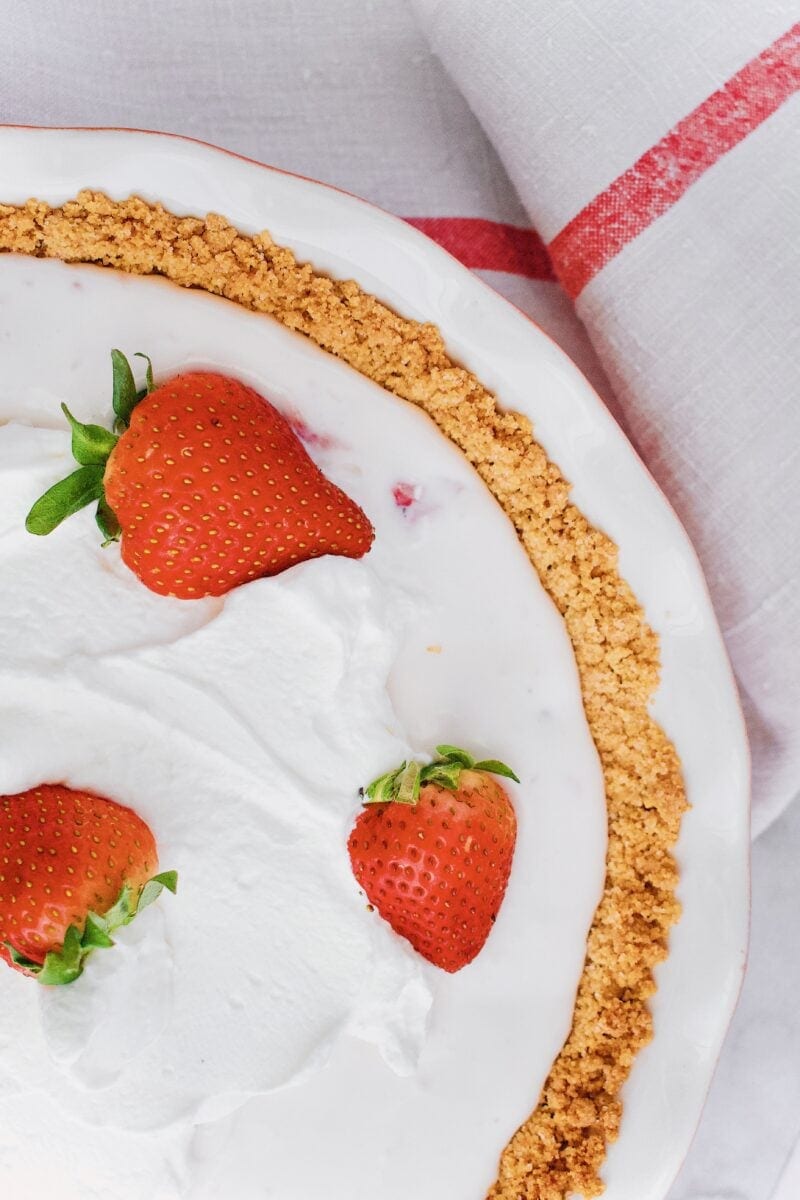 The TIPS...
Whip an extra cup of heavy cream and set it aside in the fridge if you want your Strawberry Pie to look like the photo. It isn't called for in the recipe, but I like the light cream mixed with the tart filling to balance everything out. I would suggest it and don't know why it would have been left out of the recipe.
I don't think I would really enjoy it much frozen, but you can freeze for about 30 minutes before serving to firm it up enough to get it out of the pie plate.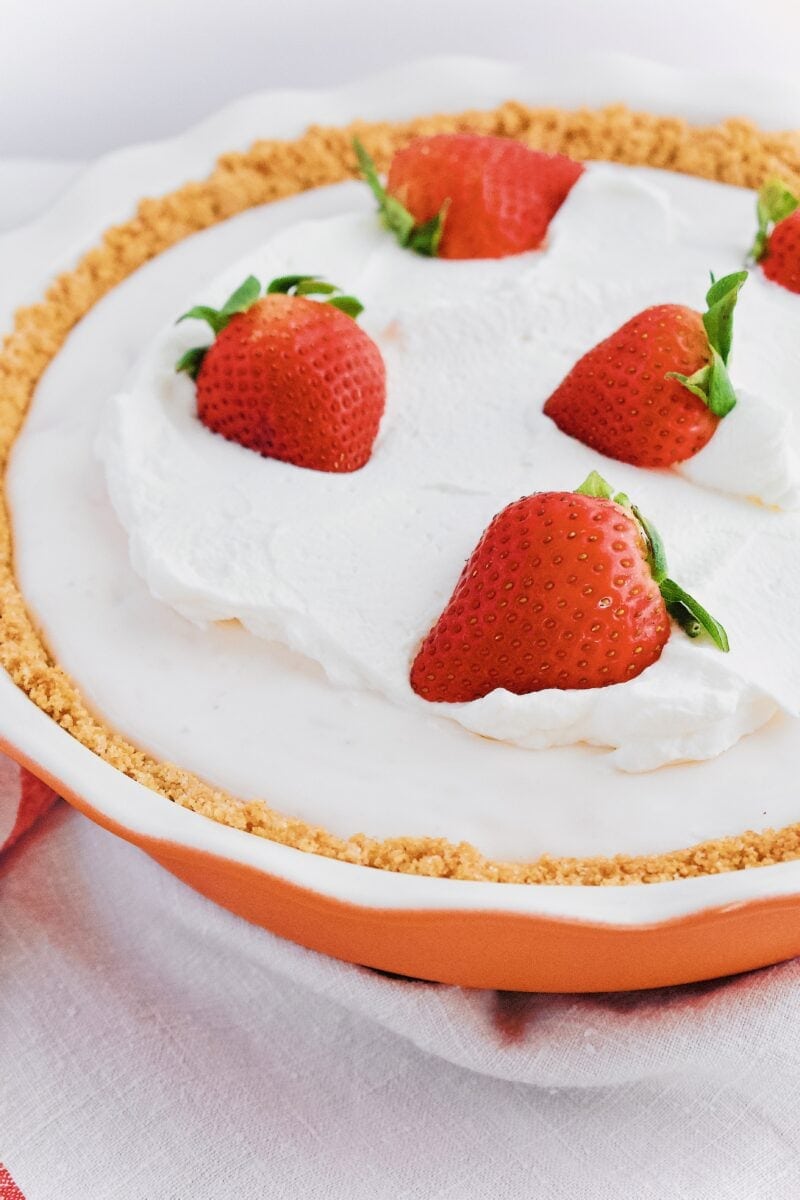 Overall, the family loved it. I think I would still make it the way it was published in the book, but if you want the amended recipe, find it here. It's not a bad recipe, just a soupy one, lol.
Until next time, Happy Cooking!
Kendell
Did you make this recipe? Let me know by leaving a review or comment! Also, be sure to sign up for my newsletter, and follow along on Instagram, Pinterest, and Facebook!
For MORE of my most POPULAR Magnolia Table Reviews!
If this recipe review was valuable to you, take a look a some of my other reviews that have been super popular!
See all of my reviews of recipes Joanna cooked in Season 1, HERE!
Jo's recipe for 1919 Pimento Cheese is by far my most read review. I have adjusted to the recipe to replace the Velveeta, which I just can't bring myself to bring into my kitchen.
Her Zucchini Bread is my next most popular review, and it is one of my very favorites to pick up when visiting Waco.
And to ready my full ranking of every recipe in the first cookbook check out this post...Magnolia Table Cookbook…my overview!