So Joanna released this recipe early for Valentine's Day just before the book came out, and there was even an amendment made to the printed recipe in the book after reports of the pie being too runny! Let's talk more about that as we unpack Joanna Gaines recipe for Strawberry Pie and Graham Cracker Crust from the Magnolia Table Cookbook Vol.2.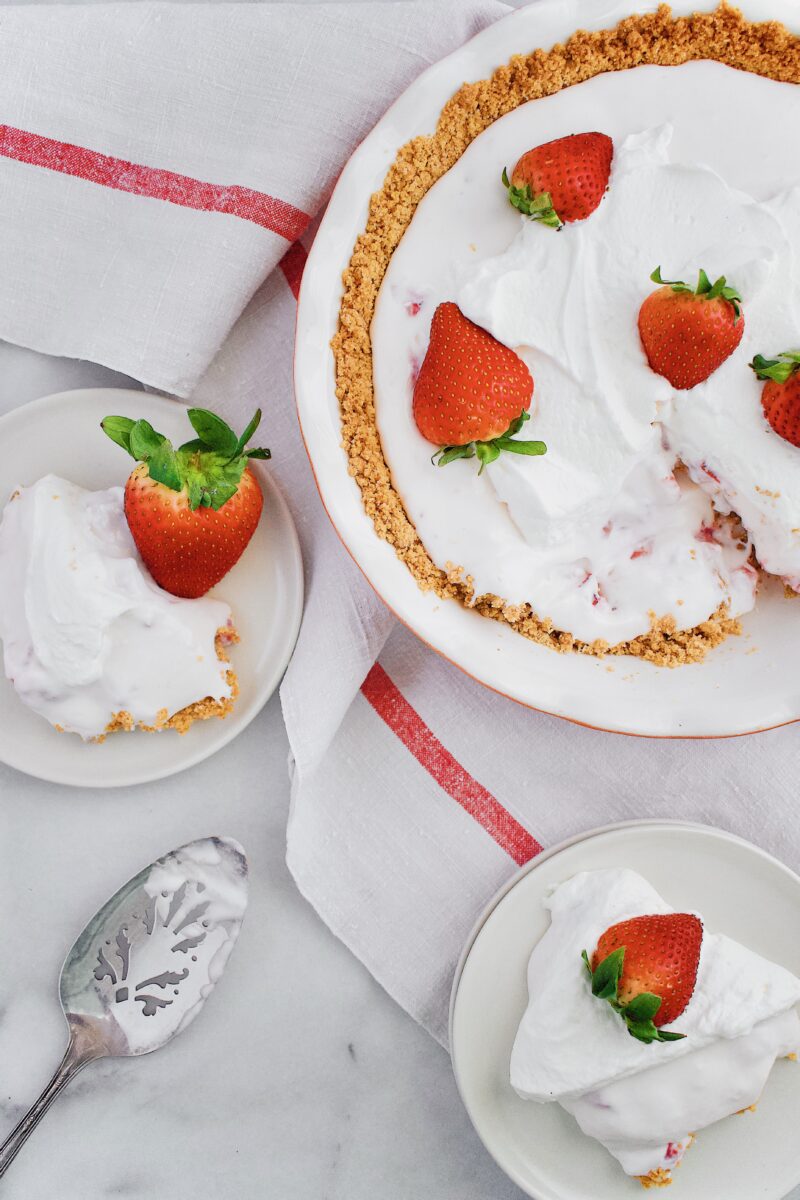 The review…
Like many that made this recipe early, I found that the filling just never really set. I even put it in the freezer for a bit so I could get a slice out for a photograph and that still didn't go very well.
The bigger issue I have is that this book was published with a recipe that doesn't set. The changes that were added to the amended recipe are so substantial that anyone who tries this and doesn't see the announcement online will have soup for pie, no matter what they do.
That aside, the recipe is super simple to put together, and tastes great, even if it is soup.
As far as the graham cracker crust goes, it is a basic essential, does the job, and tastes great. Homemade is always my prefered method so it floats my boat!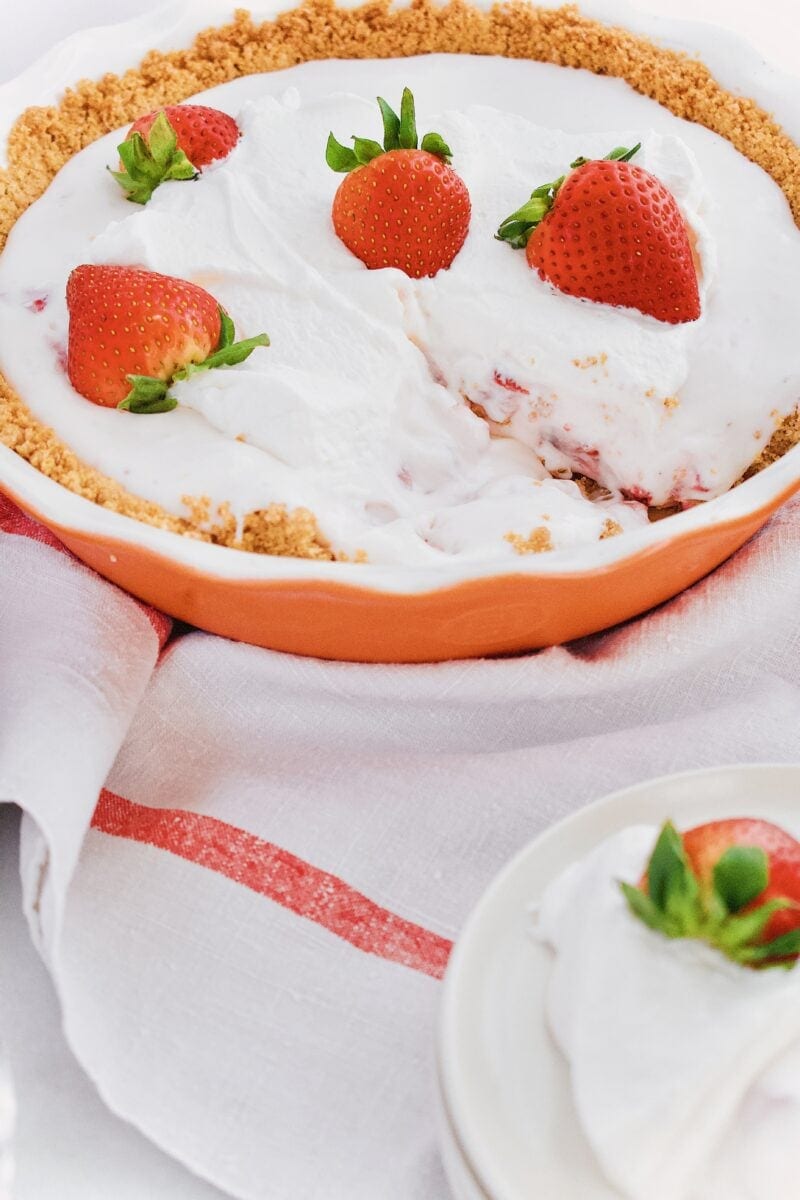 The reaction…
I made this for my family's Sunday supper, and even straight from the freeze it still was very wet. But ok, we now know that the recipe requires half the sweetened condensed milk it calls for and that it needs to be frozen not just refrigerated. And I have to say that pie sounds a lot less satisfying and icey than the icebox pie I think this is supposed to be.
I think I much prefer the flavor of the pie the way it was, even if it never really set up. It tasted great, it just had a bit more of a trifle texture and you couldn't really get a slice out of it, but it was good in the end.
The only other continuity error that I see is that Jo shares a picture of the pie topped with fresh whipped cream and strawberries, but doesn't even acknowledge it in the recipe. I mean, if you are going to show me a picture of what the recipe should look like as a finished product, the recipe should be written to reflect the photo. It's a bit of a pet peeve, but make it right, you picked the photo and styled the shoot, make the recipe reflect it!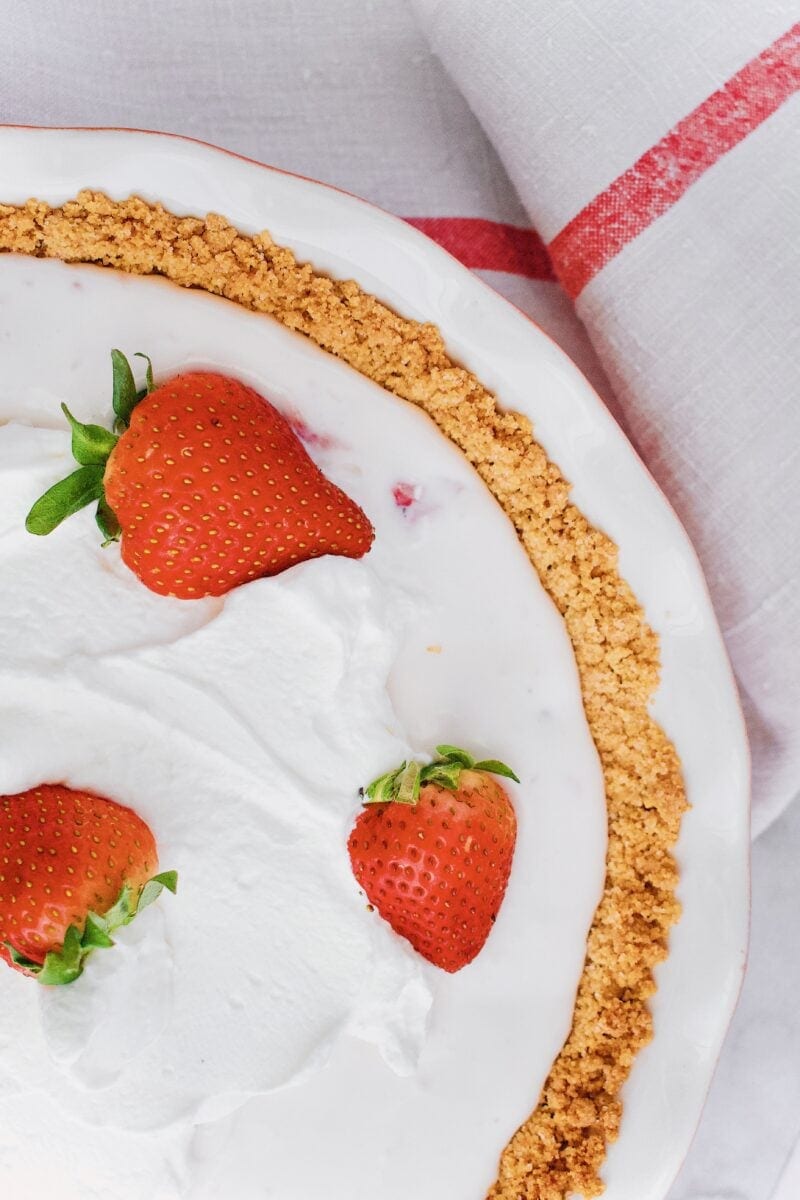 The TIPS…
Whip an extra cup of heavy cream and set it aside in the fridge if you want your Strawberry Pie to look like the photo. It isn't called for in the recipe, but I like the light cream mixed with the tart filling to balance everything out. I would suggest it and don't know why it would have been left out of the recipe.
I don't think I would really enjoy it much frozen, but you can freeze for about 30 minutes before serving to firm it up enough to get it out of the pie plate.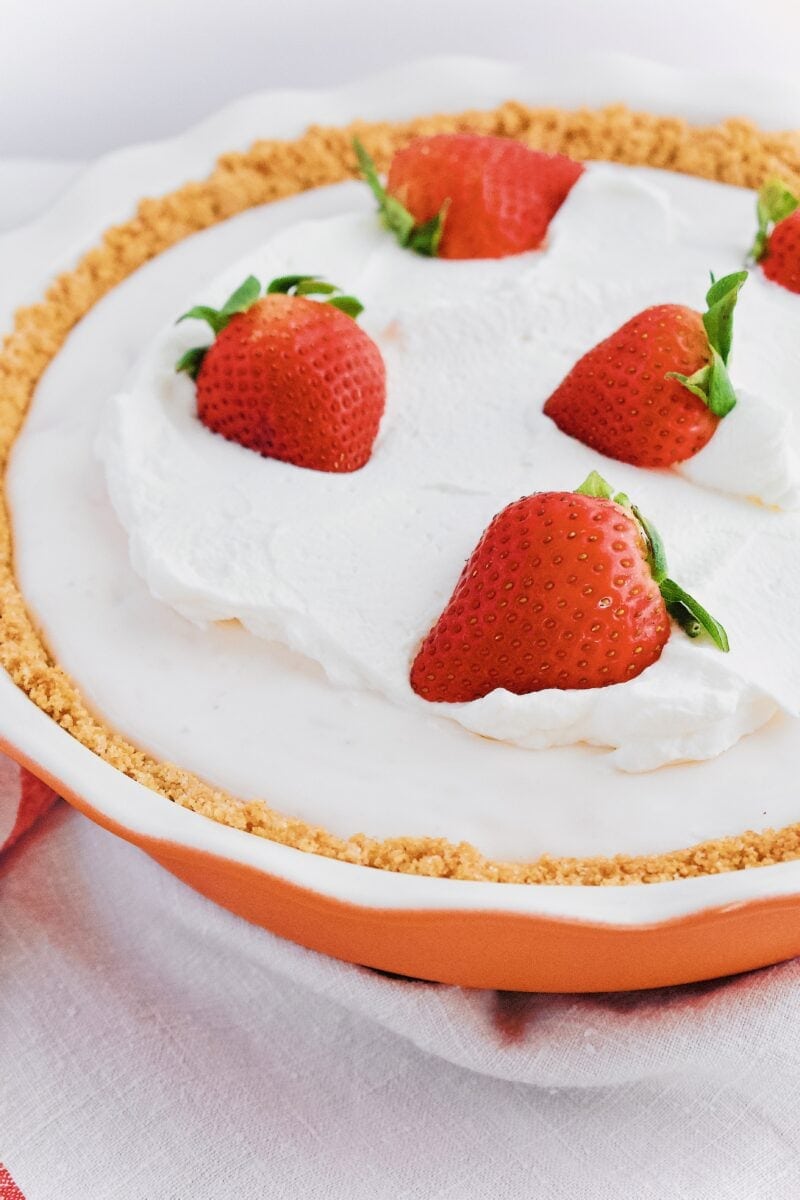 Overall, the family loved it. I think I would still make it the way it was published in the book, but if you want the amended recipe, find it here. It's not a bad recipe, just a soupy one, lol.
Until next time, Happy Cooking!
Kendell
MY LATEST RECIPES!
Get my NEW e-Cookbook here!! ⬇️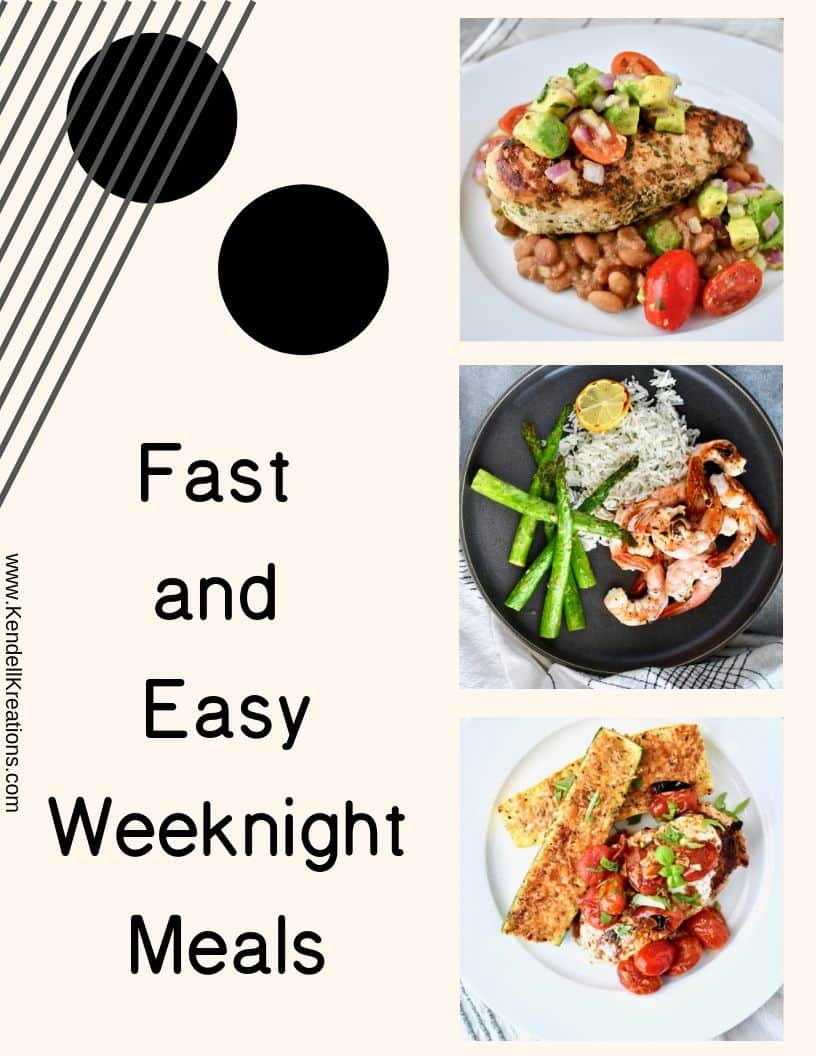 MY FAVORITE KITCHEN TOOLS!
Here are a few links to some of my favorite kitchen tools! You get a car, YOu get a car, YOU ALL GET A CAR…in my best Oprah voice
These Rösle Silicone Tongs are a little pricey but they will last you the rest of your life and are the softest in your hand. This is important for someone like m that cooks so much. It reduces strain, I have 4 sets in my kitchen!
These are my FAVE Nordic Ware Sheet Pans, every kitchen should have at least 2 sets of these! I think I have at least 4 of each of these.
This is my favorite pressure cooker, the Fagor is the same concept as the "Instant Pot" but easier to use in my opinion, if you don't have one you NEED one, it will be your best friend in the kitchen!
A sharp knife is the most important tool in the kitchen, these Japanese steel "Shun" knives are my favorite! And this is a great starter set to build on. Once you try them you will be in love so use this as a foundation you can build on for years to come.
This Scanpan 11″ skillet is just the right size for almost anything you will need to cook and my best friend and a real workhorse in my kitchen, it's also a great deal at $99. Scanpan is the best in the world for healthy cooking. It is coated with a proprietary ceramic-titanium coating that is durable while allowing you to use fewer fats and oils when cooking. It is a coating only they use. I could talk all day about my love for these pans, message me if you want more info. Here are some other sizes that are available if you are looking to outfit your kitchen with some new goodies. 8″ & 10″ Skillet set or 8″ Skillet, I still need this one for my kitchen Also, I don't really know how to cook small so the 12.5″ is my other fave!
This giant vat of olive oil is my favorite, I decant it into a smaller bottle for my counter. Or put this spigot on top of a wine bottle!
My favorite baking dish that is so easy to clean even burnt on cheese slides right off!
This Tovolo jar scraper has to be my single favorite kitchen tool, it is definitely the most used tool in my kitchen. If you are NOT a gadget person, this is the only necessity I say is a MUST beyond the wooden spoon.
A great wood spoon is essential, this Olive Wood one is my favorite, I have more than I can count. But can you really ever have too many?
A food scale can be a very important tool in your kitchen, this one is the one I use every day!
If you love Joanna Gaines as much as I do then the 'Magnolia Table Cookbook' is a must in your kitchen, get a copy HERE!