So I have made King Ranch Chicken many times in my life, and it was a staple that mom would make growing up, but this recipe that Joanna Gaines shares in the Magnolia Table Cookbook are far different than anything have ever had before, but it still turned out great!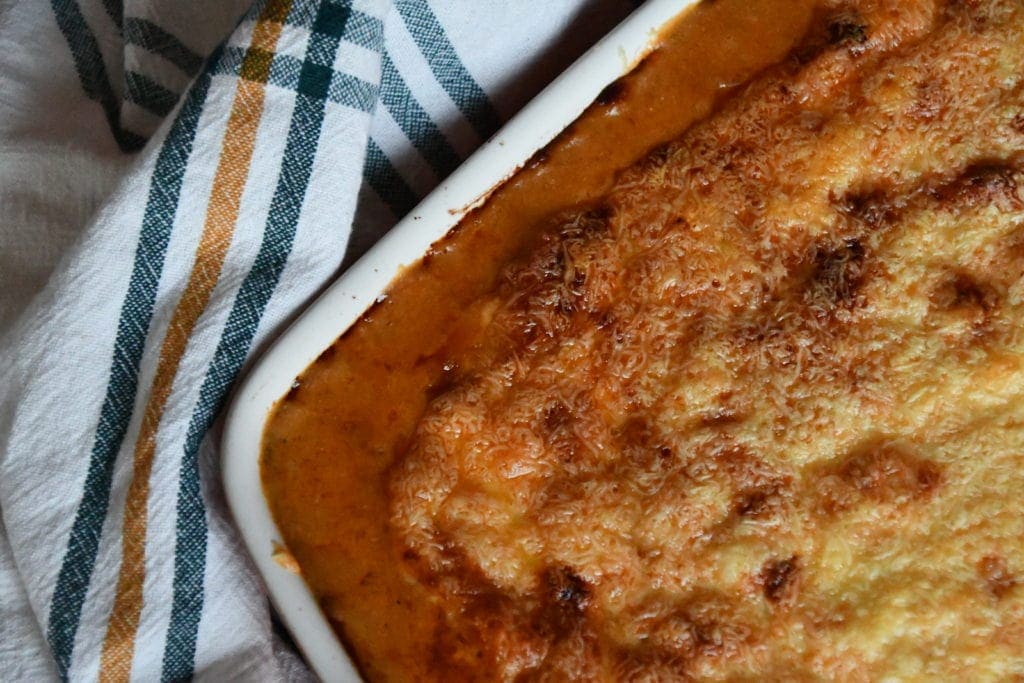 What I know King Ranch Chicken to be or what we always referred to it as in my how was a Mexican lasagna. Layers of tortilla and cheese with chicken and enchilada sauce. Like unrolled enchiladas. But you won't find that in this recipe. It is nothing like lasagna and honestly nothing as I expected from seeing the picture in the cookbook. Mine turned out nothing like the picture and I was sure to follow the recipe to a T.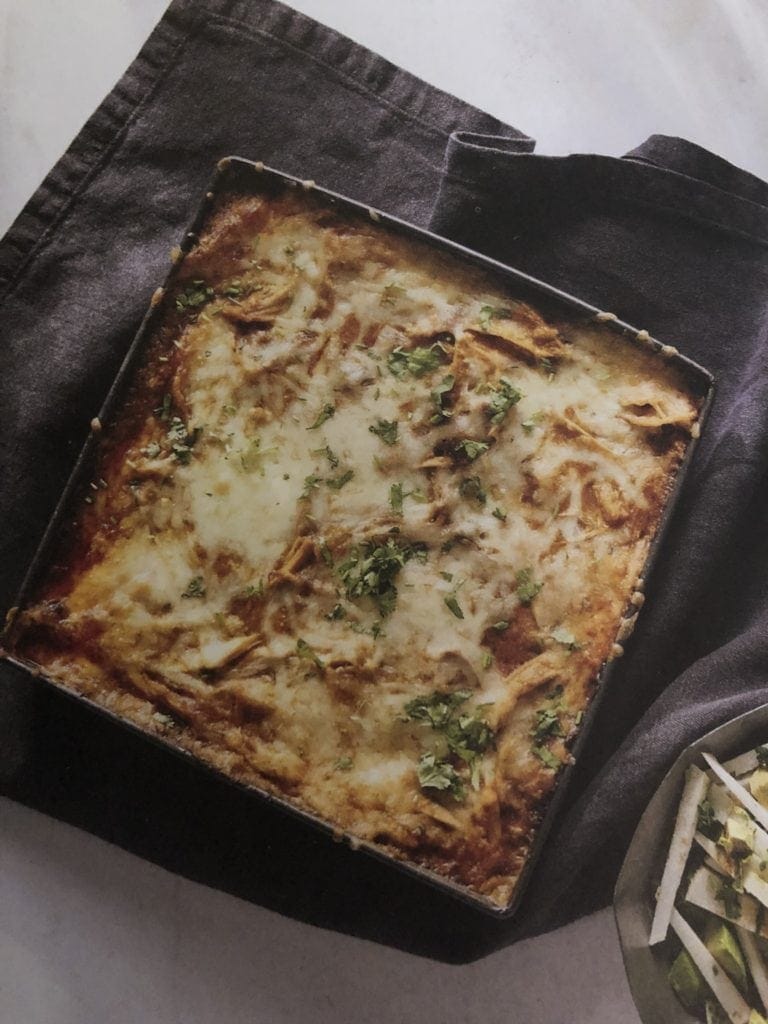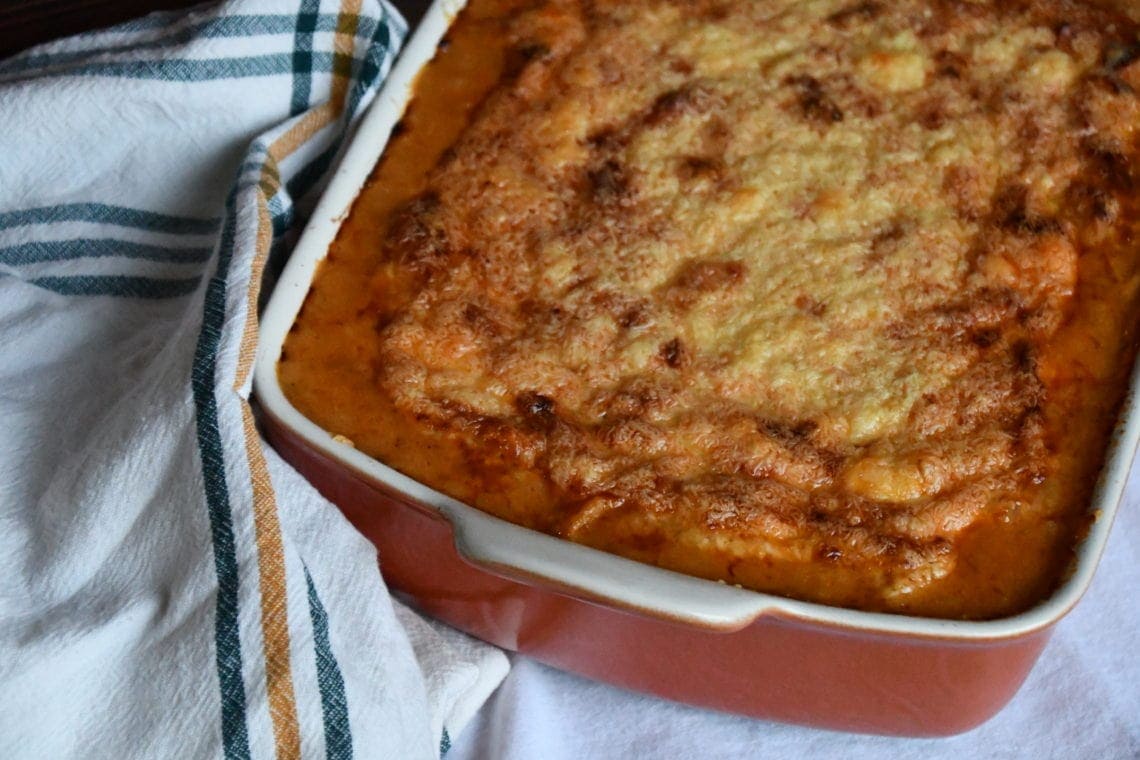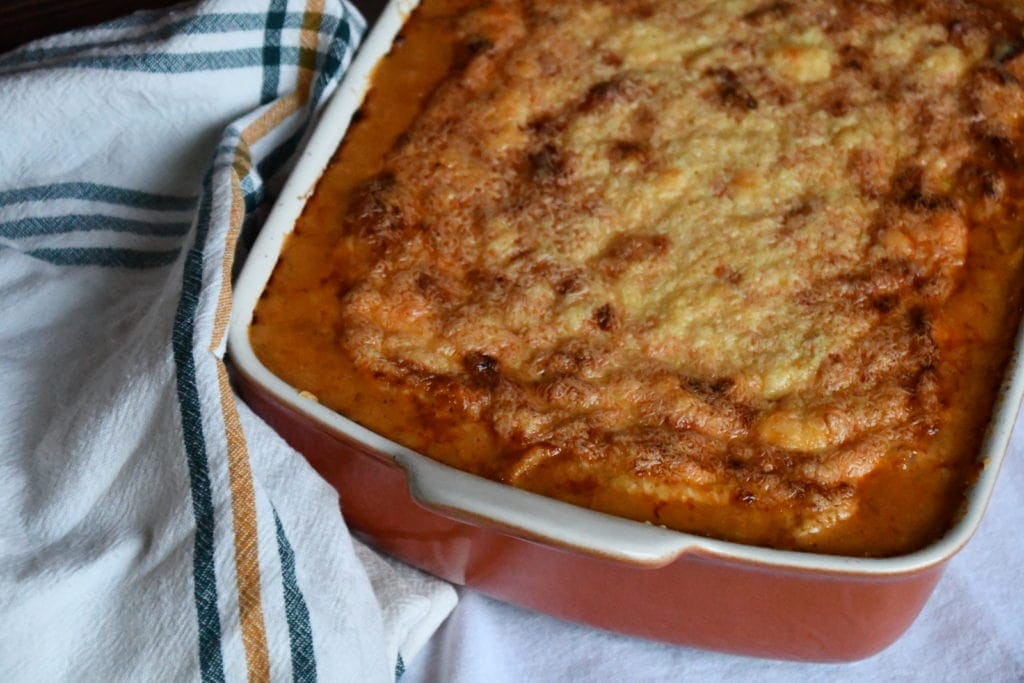 Above, is the book photo versus how my recipe turned out.
Jo's look a lot like what I am familiar with, but when you read the recipe and start to cook it, it's not what I expected. So you start off making a soup base, and then you add in your tortillas that you have cut into strips. It seems so odd to me to do it this way. On top of the fact that then you have to pour this soup-like mixture into a casserole dish...just so odd. I personally would reduce some of the liquid somewhere or add in a scoop of rice to help soak up some of the liquid. When I served it I had to put it in soup bowls which makes the accompanying salad somewhat awkward, I mean where do I put it, and now it seems to not really go with it at all. I don't know, this recipe is honestly a huge mess, but I do have to say, none of it went to waste, it was absolutely delicious and everyone really loved it. I can't say the same for the salad, it was just the awkward side that didn't seem to have any reason to be there.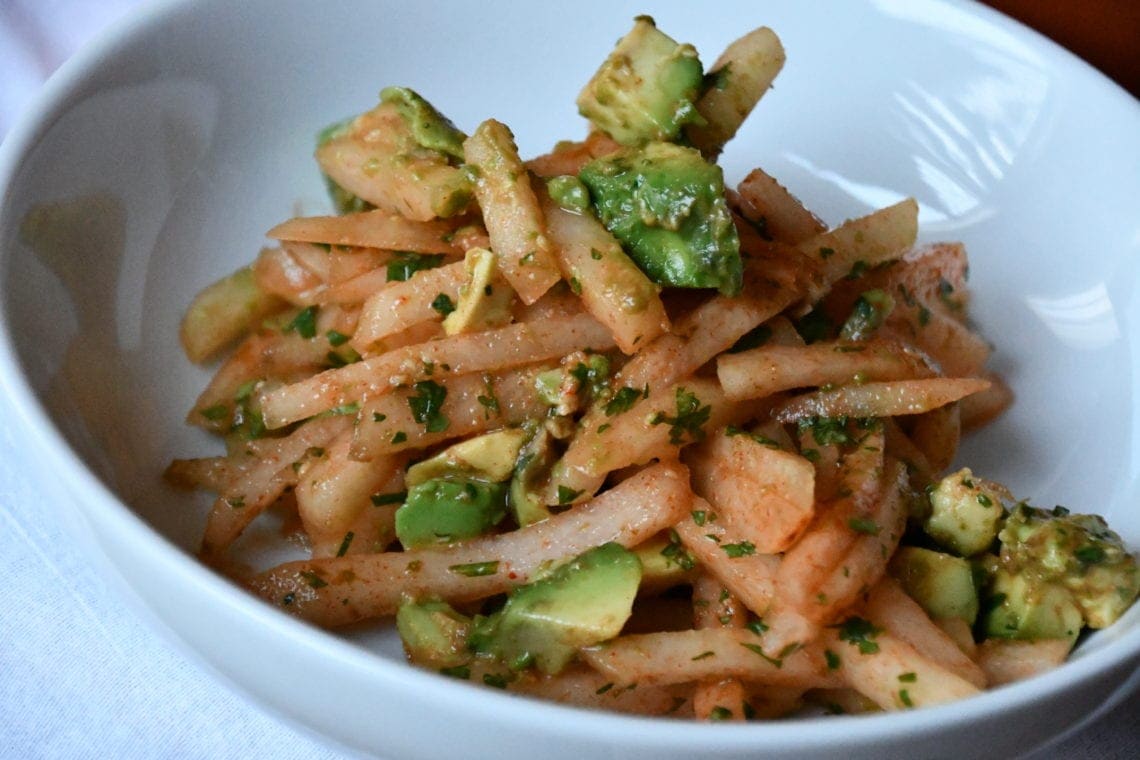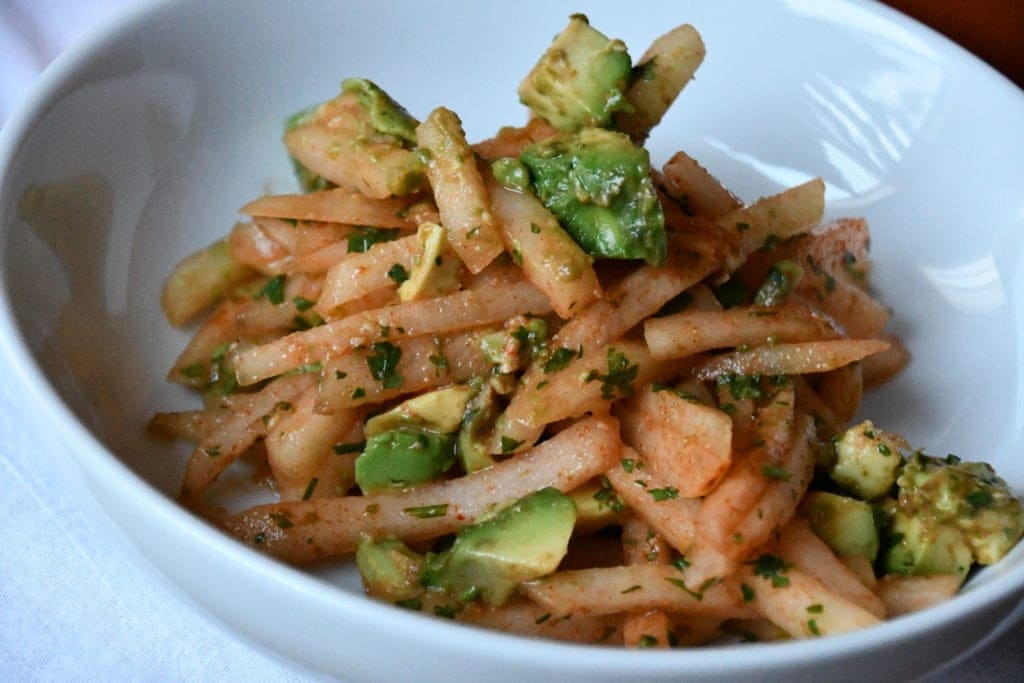 I would maybe make this to go alongside the chicken enchiladas that can be found earlier in the book, they are a much cleaner dish that can be served on a plate and the limey sweetness of this salad would complement the sour cream sauce wonderfully. I don't know, maybe it's just me but it just seems so out of place here.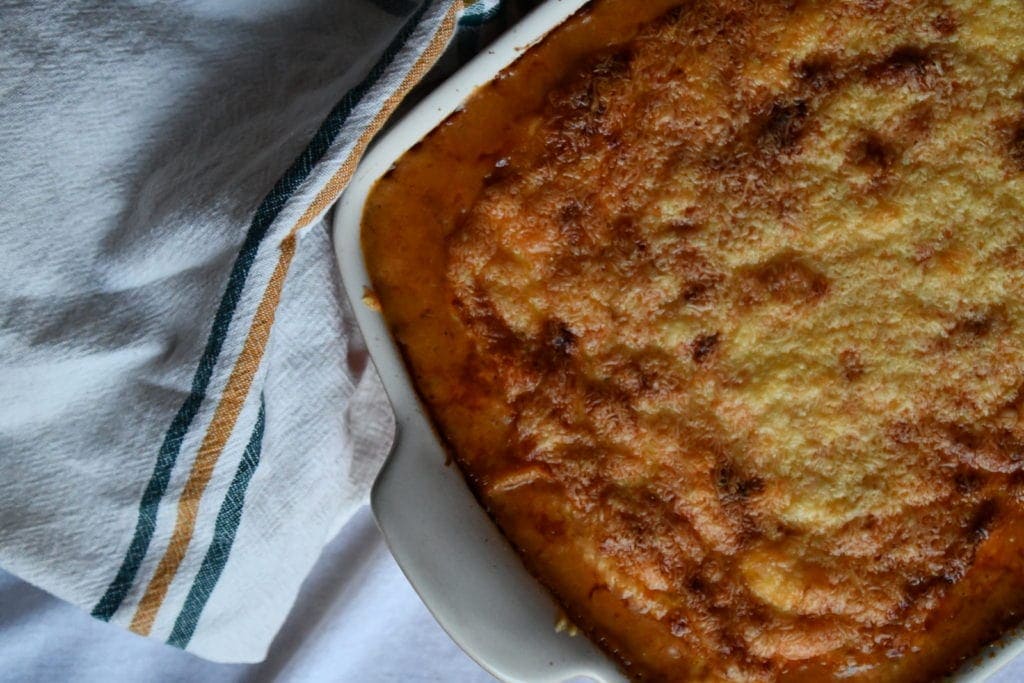 Leave me a comment below and let me know if you think I am on track with this one or if you think I am absolutely crazy! The likelihood I will make this again is low, but maybe you can change my mind.
Until next time, happy cooking!
Kendell
UPDATE: Since the show has come out, and I have actually seen Jo make this in front of me, I see that she used Green Enchilada Sauce, which the recipe does NOT specify. I used red enchilada sauce because of the lack of specification in the recipe. Make that note for yourself if you make this, and if you want it to turn out the color hers did on the show. It will still turn out like a soup!
If you watched Joanna makes this recipe on Season 5, Episode 2 of her new cooking show 'Magnolia Table with Joanna Gaines' you can get the recipe by CLICKING HERE, she shared it on her blog so you can make it at home!
read my other reviews of season 5 episode 2 here...
Creamy Chicken Poblano Soup (coming soon)
Sopapillas (coming soon)
Did you make this recipe? Let me know by leaving a review or comment! And be sure to sign up for my newsletter, and follow along on Instagram, Pinterest, and Facebook!