| Ok, I have to be honest, until this recipe that Joanna Gaines shares in the Magnolia Table Cookbook, I had never made an Angel Food Cake from scratch. I never had anything to make with all the leftover egg yolks and didn't want to put them to waste.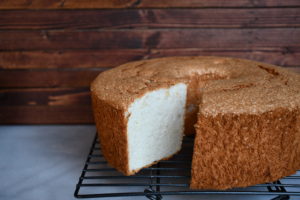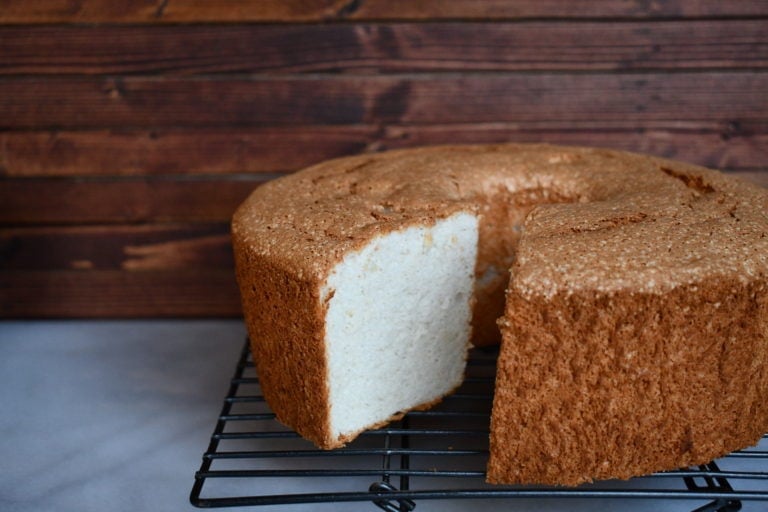 One thing I can tell you is that if you just plan to make the amazing Eggs Benedict Casserole around the same time as this Angel Food Cake you will have a perfect use for your egg yolks.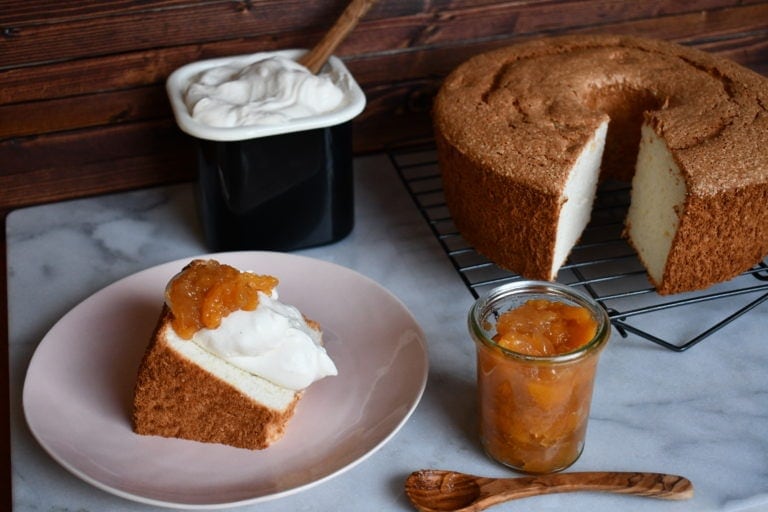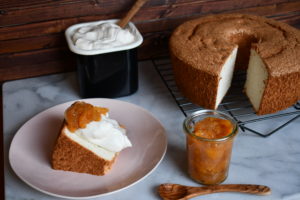 Back to the cake at hand! This beautiful cake really come out like a cloud from heaven. It is so light and fluffy and with just a little whipped cream and some fruit on top there is nothing more you need in life. I have actually made this a couple of time already. There is a few recipes in the book that call for egg yolks to make hollandaise sauce, so I used that as opportunities to make this cake again.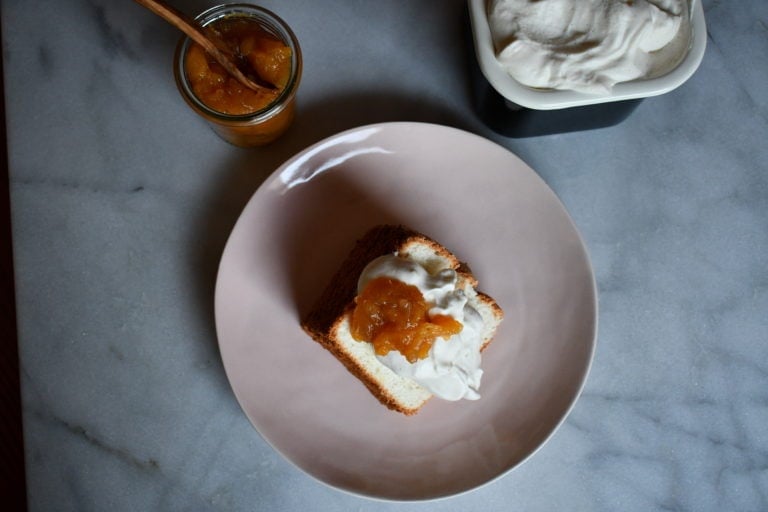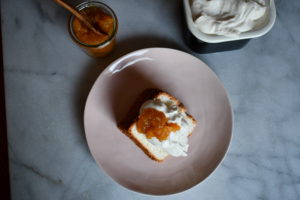 The first time that I made this I used my peach preserves from local Texas peaches. I also mixed it up one time and instead of using the vanilla extract or lemon, I use some coconut extract and topped it with a little bit of whipped cream and a pineapple brown sugar compote that I made. You can recreate it by dicing up one pineapple, and sautéing it quickly in 1-2 tablespoons of butter. Cook until the pineapple starts to release some of its juices and throw in about ½ cup of brown sugar. Simmer until the sugar has completely dissolved stirring occasionally over medium heat so it doesn't burn. I also threw a shot of bourbon into mine, that is optional but highly encouraged!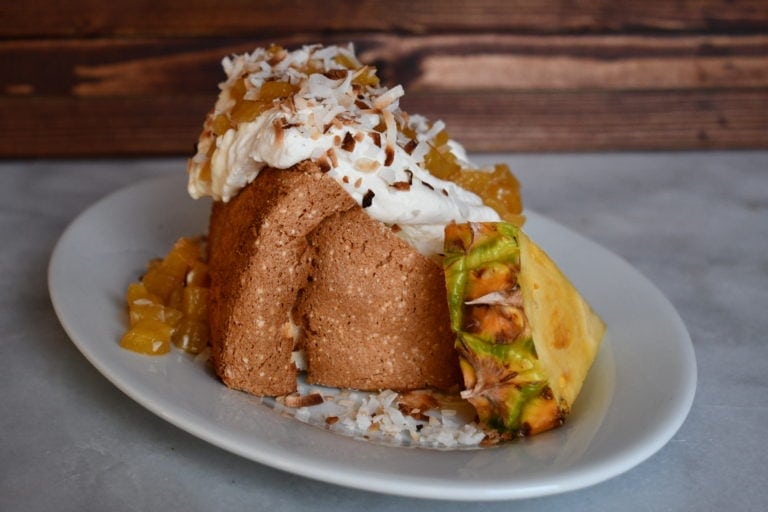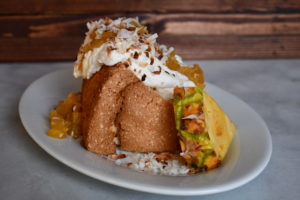 The biggest pro tip that I can give you on this one is that you absolutely can not skip using the cake flour. I made one of them without it and it had much more of a rubbery texture than the other ones that I have made. It is a must and you definitely need to sift it for the best results, fold it into your egg whites and your set to go. I cooled my cake on the top of a wine bottle because my pan doesn't have legs and it worked perfectly. This will be my go to from now on.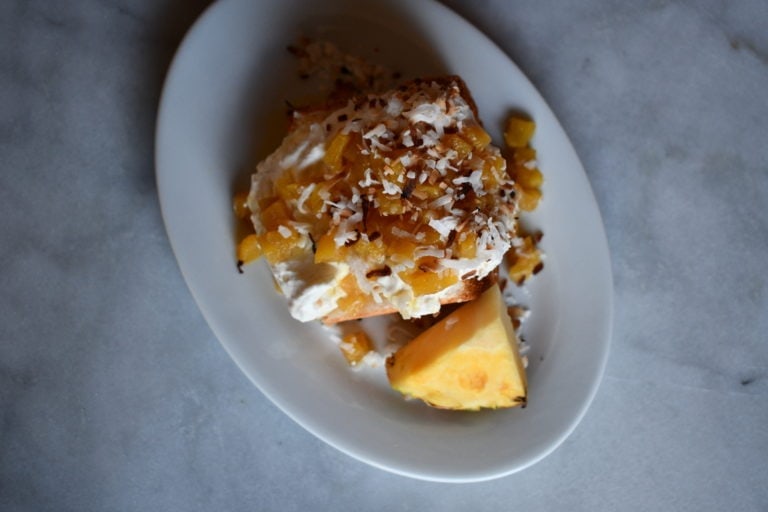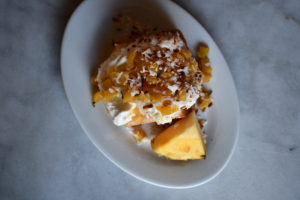 Let me know if you have made this, what you topped yours with, and if you make my pineapple compote in the comments below. I look forward to hearing from you.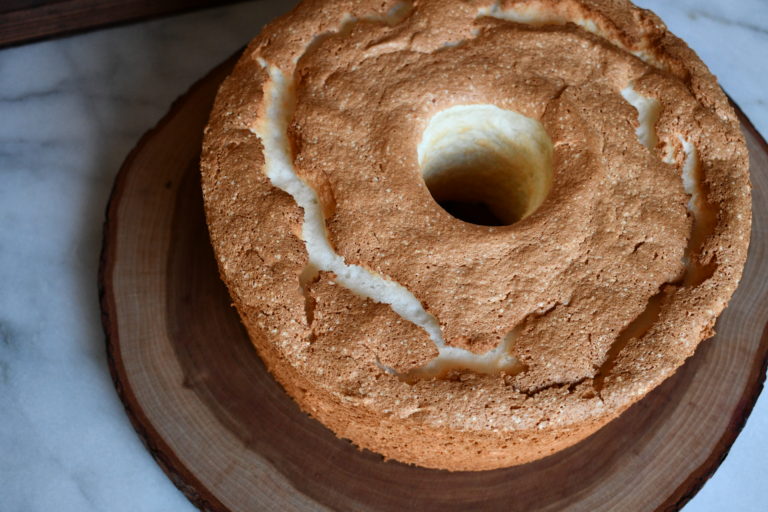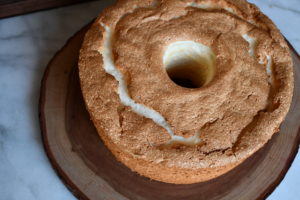 Until next time, happy cooking!
Kendell
Did you make this recipe? Let me know by leaving a review or comment! And be sure to sign up for my newsletter, and follow along on Instagram, Pinterest, and Facebook!