| Ok y'all, I have to say, just reading this recipe was a little daunting. So many bowls and utensils, I mean I don't know if you have a kitchen fairy that does all your dishes but I sure don't! Starting off with three bowls and three different utensils is unsat in my book. But lemme tell ya! I am running out of words to describe the recipes coming out of this Magnolia Table Cookbook.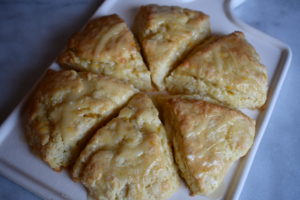 The balance that Joanna gets in this scone is unmatched, I mean it is everything I always want a scone to be but they just never seem to come out this way! I know I am a schooled chef but I don't know what it is that makes these so much better than any other recipe that I have used before. I once spent an entire summer trying scone recipes until I found the one that I liked best for my catering business. They are trash compared to this recipe! These scones have a beautiful balance of biscuit and cake, they are dense enough to hold together just right, but so light on the tongue that it's like a cloud when you put it in your mouth. The only real note that I have is that I was looking for just a little more tartness from the glaze, I might use 2 tablespoons of orange juice in the future and 1 tablespoon of lemon, just to give it a slight tang.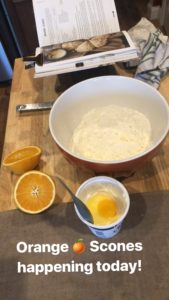 Ok, back to my first line. This recipe calls for you to mix your dry ingredients in a bowl, the egg and sour cream in another bowl, and your sugar and orange zest in yet ANOTHER bowl! This stopped me from making this recipe for a while, but once I got in the kitchen I worked it a little backward. I started with my large bowl. I mixed my sugar and zest together with my pastry blender, then added in my dry and again mixed with my pastry blender. Then blend in your butter. I had just the amount of sour cream left in my container so I dropped my egg in and mixed them until smooth. Then added that to my dry and mixed it by hand. If you fold your dry on top of your wet, your fingers won't get too messy and it will come together nicely. I did have to work it a little more than I would have thought, and I was trying not to overwork it, but you do have to mix for a while to get all of the dry incorporated. Once it comes together, I cut it in half in my bowl and then flattened each on my lightly floured surface.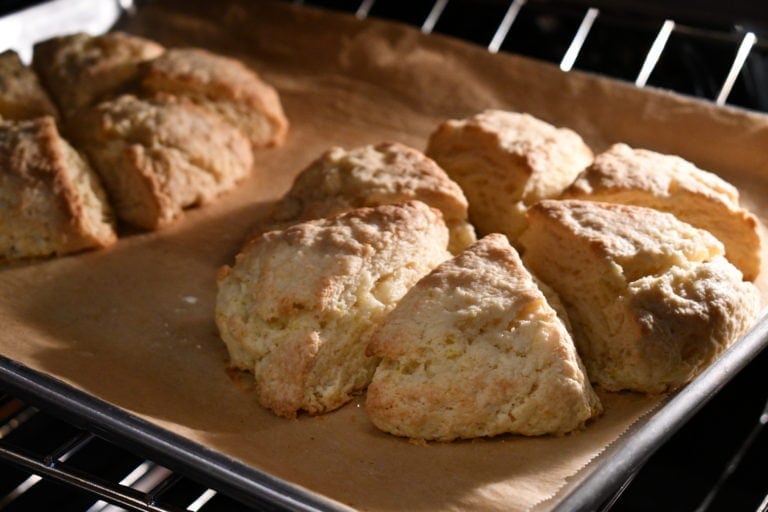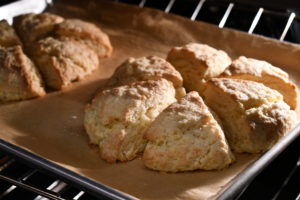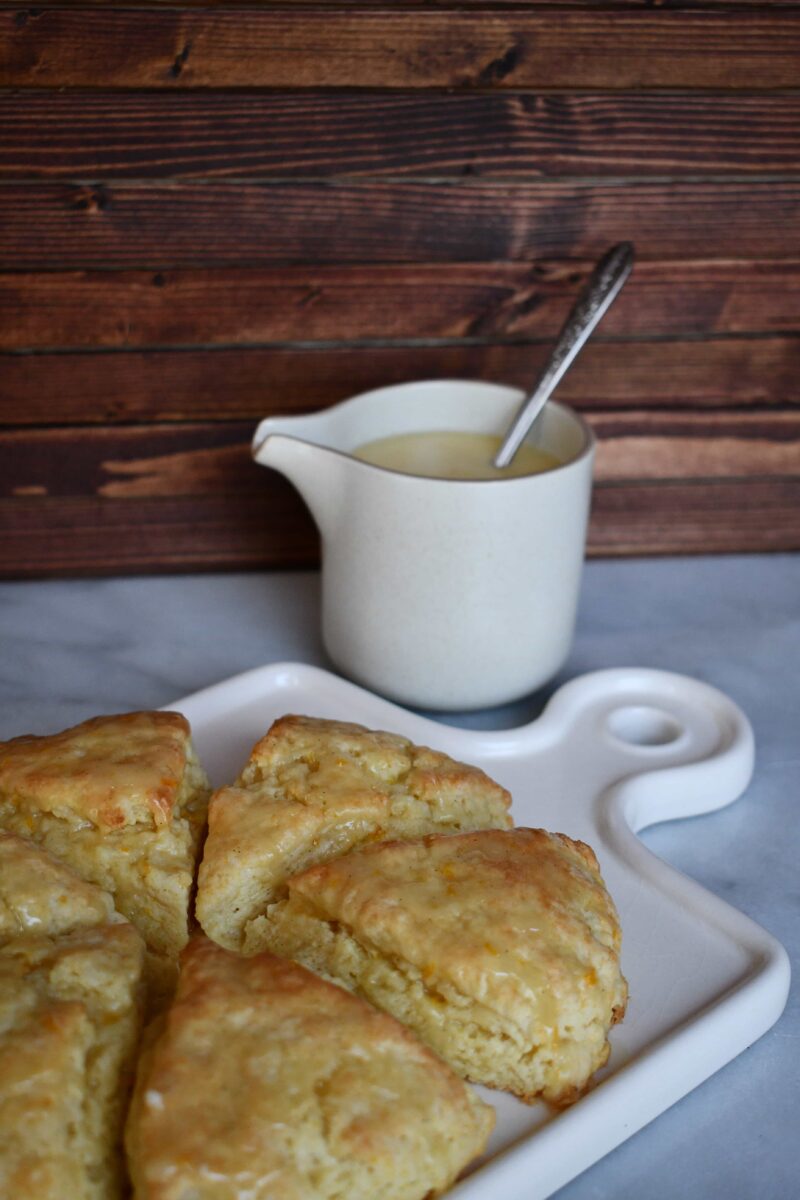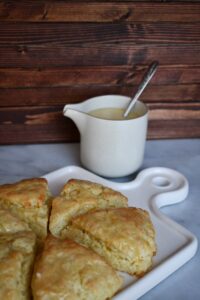 They came out perfectly beautiful! Call me what you want, but I did this with only two bowls including the glaze and it was much easier than the book makes it sound. I let them cool for the 5 minutes, transferred them to a plate, glazed them and...lets just say they might not see tomorrow's light! They are really tasty, I am going to have to hide them from myself so I can enjoy them with my coffee in the morning.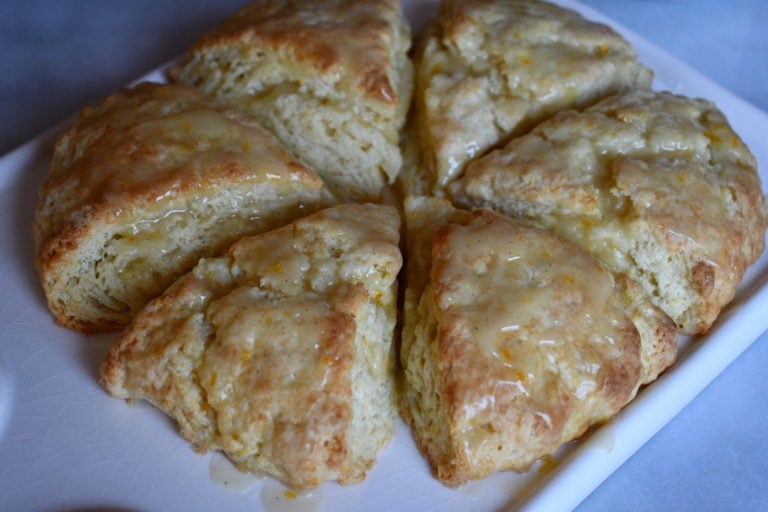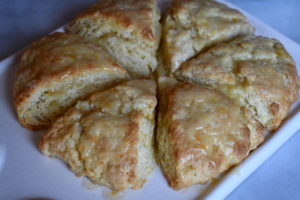 I hope this helps you want to make them, once you see that it can be done with far fewer dishes you will want to make them every weekend for your family or friends!
Until next time, happy cooking!
Kendell
Did you make this recipe? Let me know by leaving a review or comment! And be sure to sign up for my newsletter, and follow along on Instagram, Pinterest, and Facebook!