The addition of a simple peach jam to a classic "New York Style Cheesecake" makes this Peaches & Cream Cheesecake NEXT LEVEL! Whether you make the jam from scratch using the summers freshest crop or not. This is something you can make to brighten your day, any day of the year.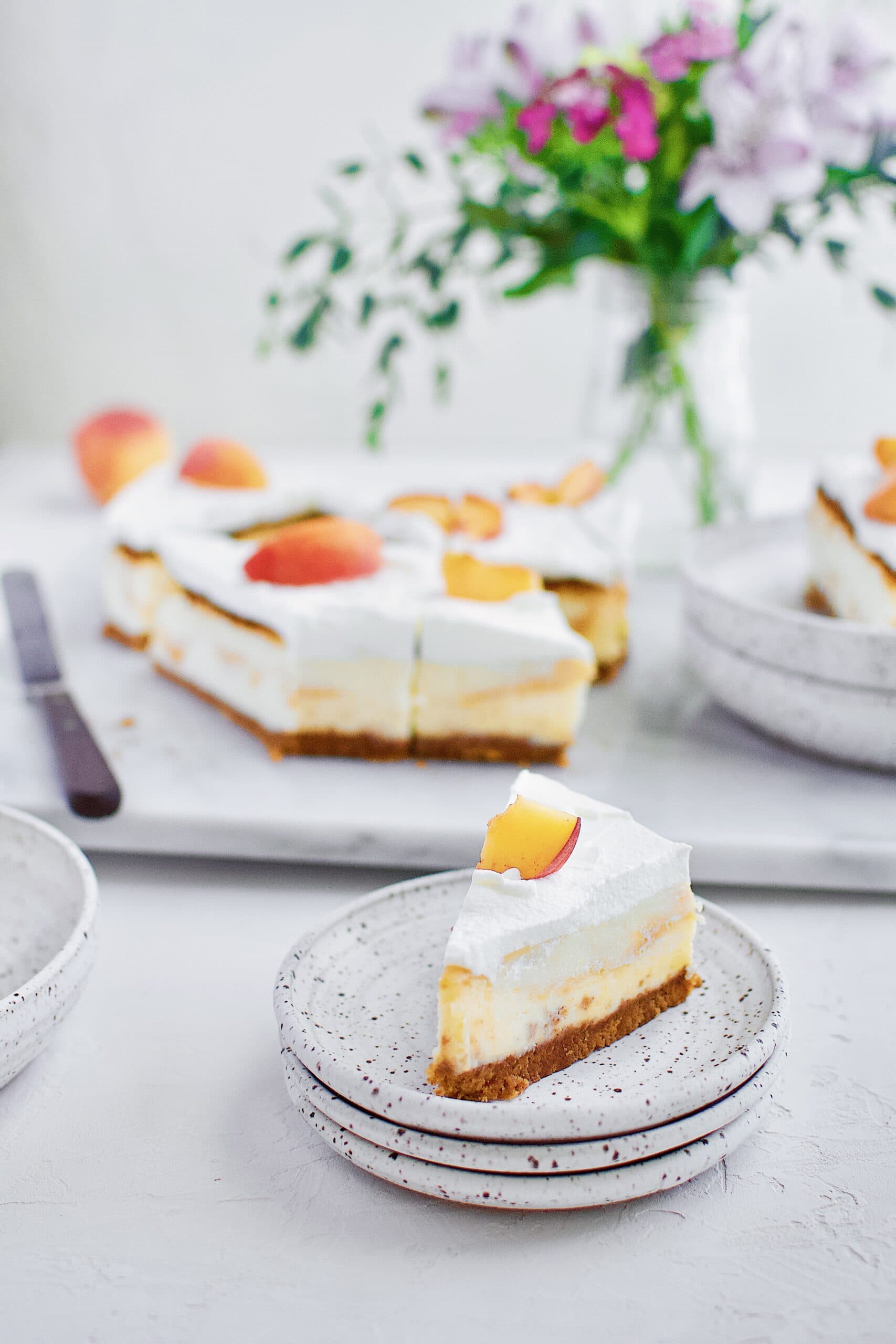 Why Peach Cheesecake?
I am loading up on a whole slew of fantastic recipes and came to the decision to make this Peaches and Cream Cheesecake in honor of "National Peaches & Cream Day". It is every June 21st, so mark it on your calendar, and if you do decide to make this only once a year, make it in honor of that.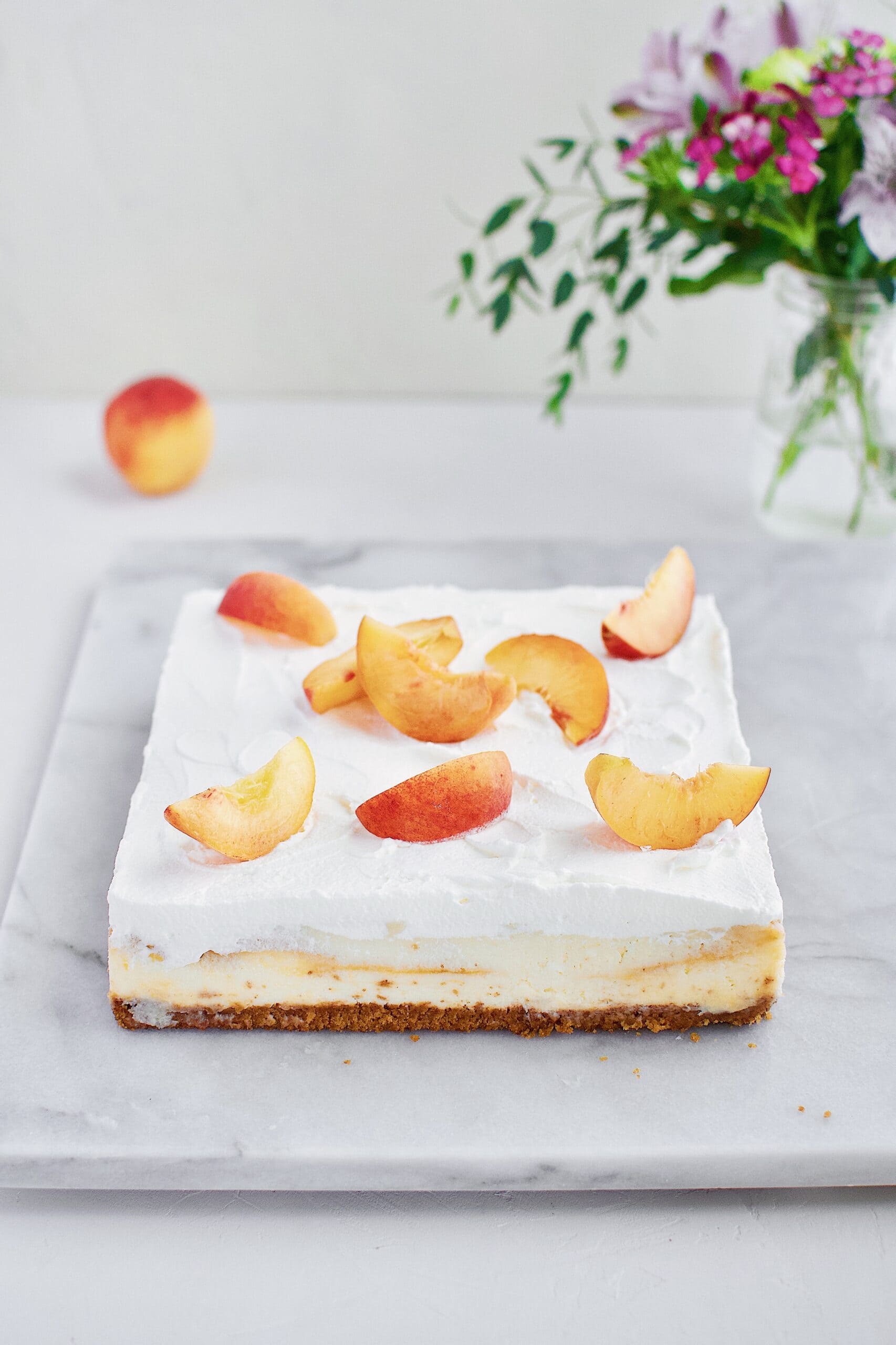 What makes this special?
This is a basic cheesecake recipe at the core, but I am elevating it with the addition of my Quick Peach Jam. I also use some of the jam in the ice cream I made for my Ice Cream Sodas. It's a great way to cross-utilize your homemade jam and ensure none of it goes to waste.
I will be adapting the recipe for Junior's Classic New York Cheesecake as the base and my Quick Peach Jam as the filling. To decorate my cheesecake just before serving I will whip some fresh whipped cream and pipe rosettes on top of where I will cut each slice. I then top each rosette with a fresh peach slice and a tuile cookie.
You can use either, or, or both, don't stress, just use what you have. Maybe you just make some whipped cream and top with that. Keeping it simple is the best thing to do if you don't feel comfortable decorating a cake.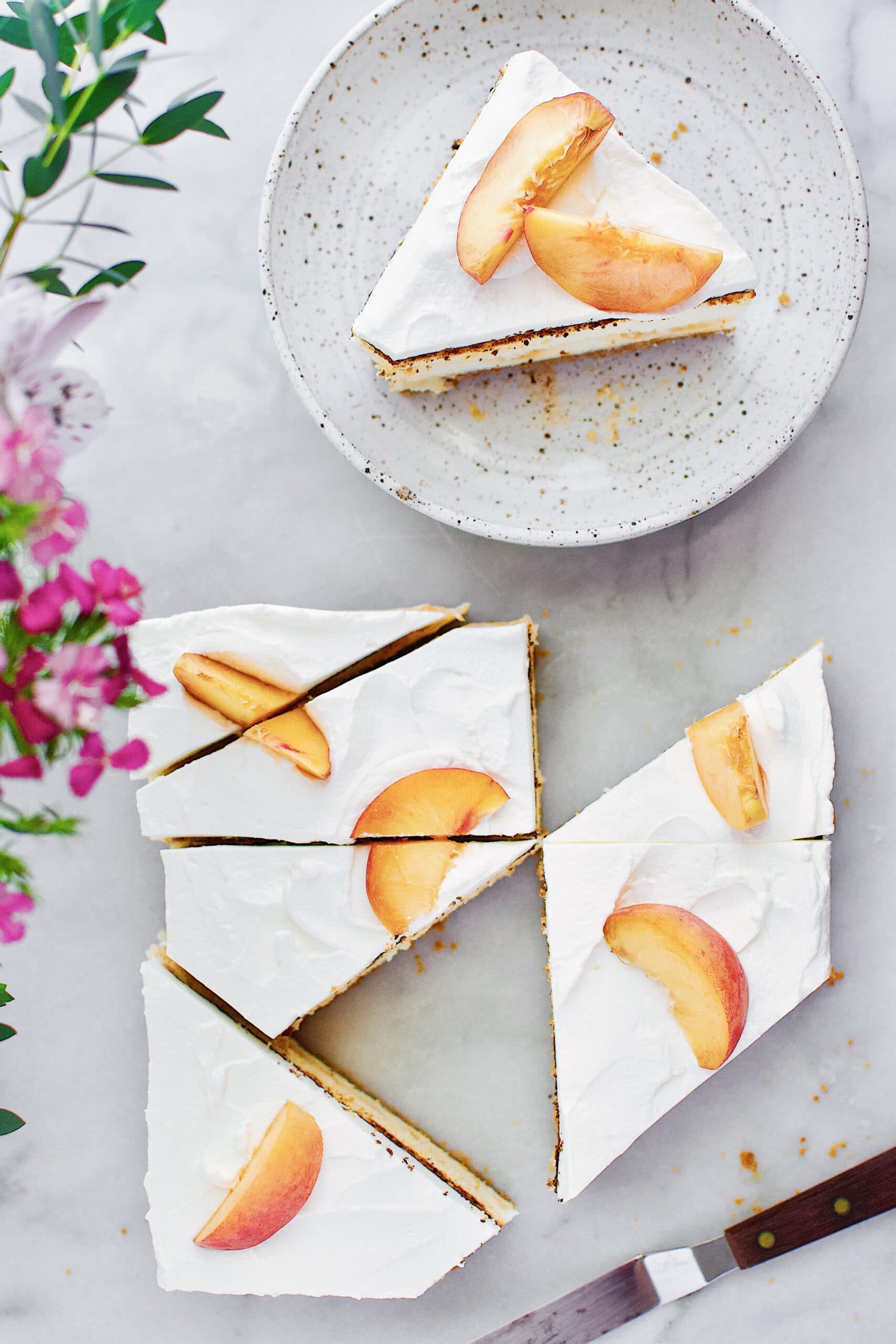 Ingredients needed:
Graham Cracker Crumbs
Butter
Cream Cheese
Sugar
Cornstarch
Vanilla Extract
Eggs
Heavy Cream
Peaches
Tuile Cookies
Assembeling your Cheesecake
Many cheesecake recipes call for you to bake in a springform pan what you have to then cover with tin foil so you can cook in a water bath. While using a water bath gives you a perfect cheesecake with no crack, I personally use a regular ole' cake pan to bake my cheesecakes. Just be sure to grease the edges really well and line the bottom with a piece of parchment.
The first step is the graham cracker crust on the bottom. I use Keebler brand crumbs and just follow the directions on the package for making a cheesecake base. The only thing I do differently is to blind bake the crust for 7 minutes before adding my cheesecake filling.
Next, you make your filling and when adding it to your cake pan, add half the cheesecake mix, then add your peach jam filling, then the remainder of your cake mix. Spread to evenly distribute, making sure to cover the jam completely. Don't mix too much, just cover, you want to have a nice line of jam in the middle when you cut your cheesecake.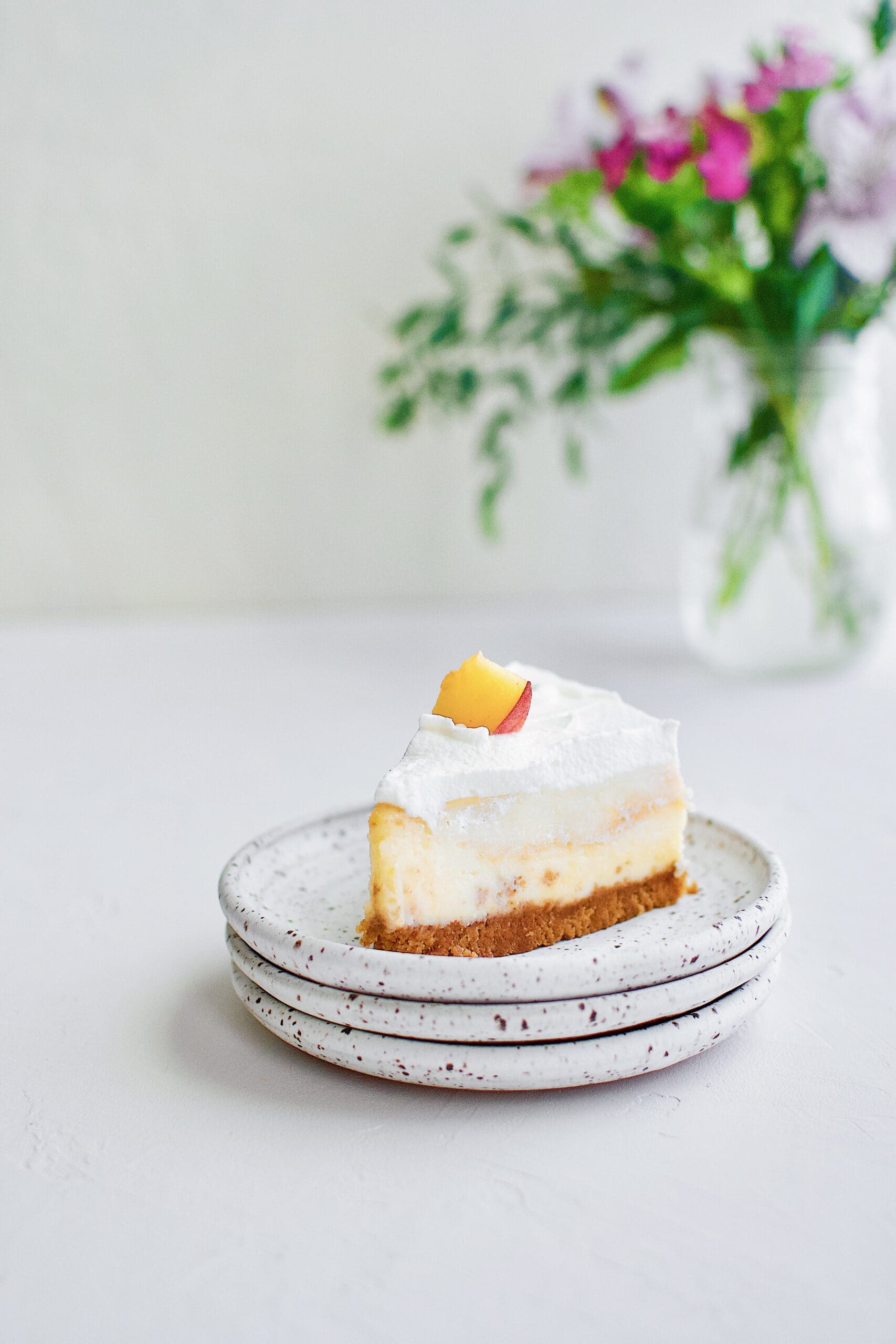 Did you make this recipe? Let me know by leaving a review or comment! And be sure to sign up for my newsletter, and follow along on Instagram, Pinterest, and Facebook!