So I have to say that this is a great recipe, BUT it takes something that should be really EASY to make and makes it a little too hard.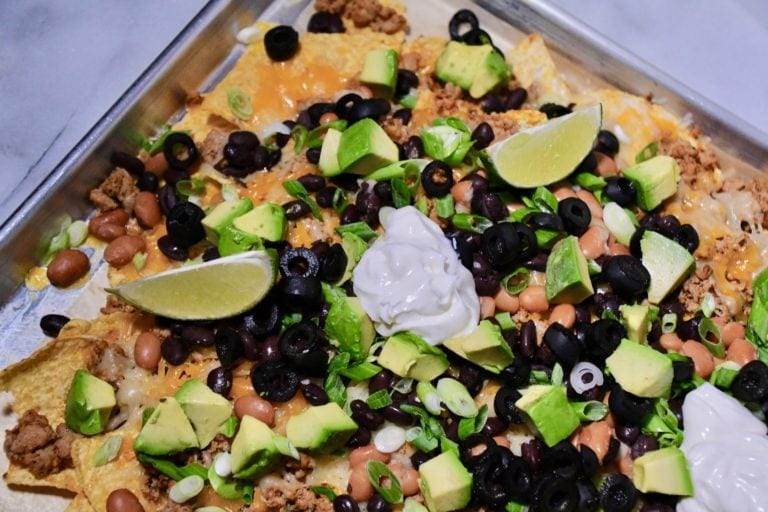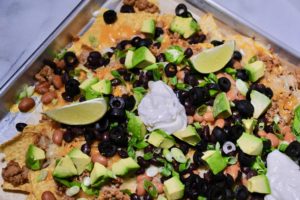 Nachos should be something that you can throw together in a flash and enjoy just minutes later. This get just a little too involved for me. It takes some planning if you want to get your avocados just ripe and to have the fresh salsa recipe made and ready to go. The ingredient list is also a little long for nachos. Two kinds of beans and tons of seasonings in the the meat. While they turned out great and I would make them again, I will be looking for ways to simplify them. I'm not a huge fan of black olives, so that will be the first to go next time, and I think I only need one type of bean if any at all.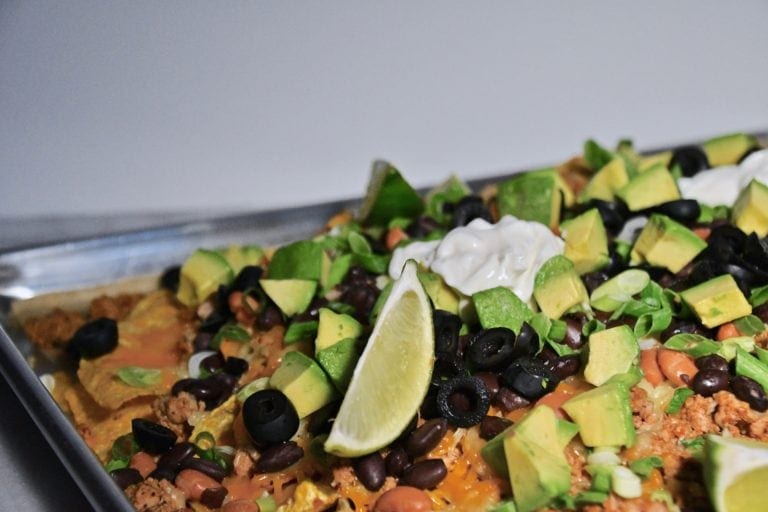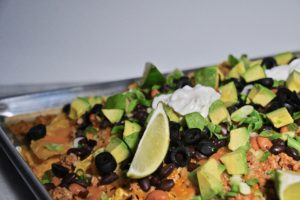 I know I might be sound like I am being a little tough on this recipe from Joanna Gaines, but I think that it just needs a little bit of editing. Nachos can be whatever you want them to be, I usually make mine with leftovers, if I have chicken or ground beef extra. If I have to plan for them, like I do these from the Magnolia Table Cookbook, it kind of takes the fun out of it for me.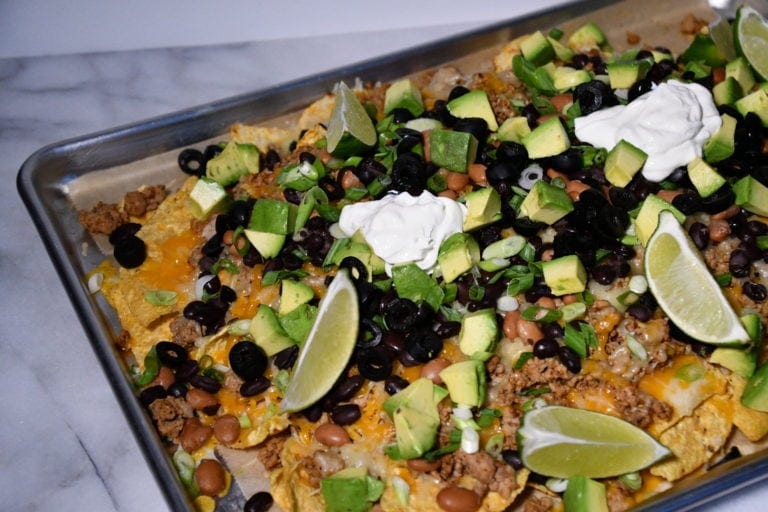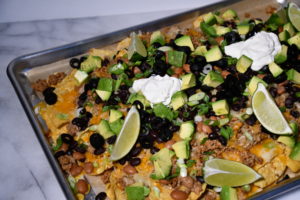 Personally I'd take this recipe, layer chips, cheese, meat and repeat. Grab me some fresh pico de gallo from the store, toss that on top, slice up an avocado and give it a squeeze of lime and be done. That's perfect movie night snacks for me. I guess what I am saying here is don't let this recipe intimidate you, if you don't have every piece of this long list of ingredients, make do with what you have and don't stress over it. This is fun food, enjoy it!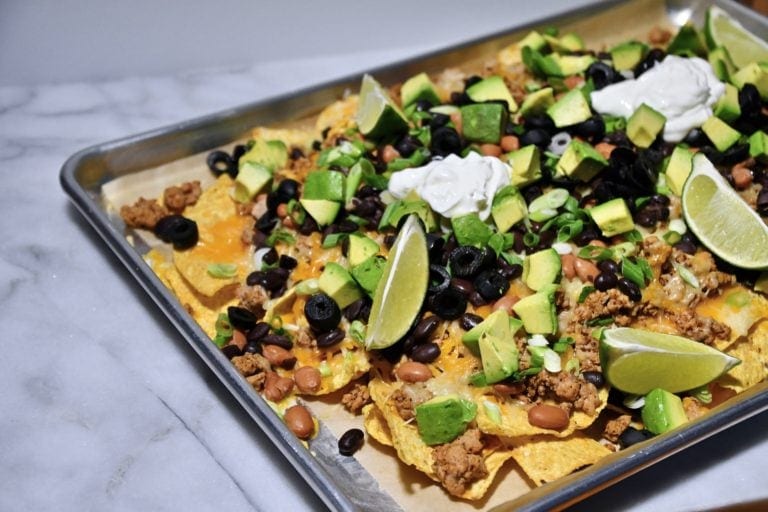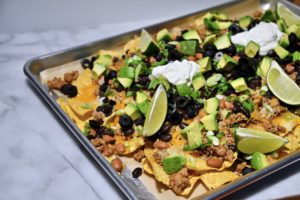 Leave me a comment below and let me know if you think I'm crazy or if I am on track with this one!
Until next time, happy cooking!
Kendell
Here are a few links to some of my favorite kitchen tools!
My FAV Silicone Tongs, I have 4 sets in my kitchen! ?
My FAV Sheet Pans, every kitchen should have at least 2 sets of these!
This is my favorite pressure cooker, the same as an "Instant Pot" but easier to use in my opinion, if you don't have one you need one, it will be your best friend in the kitchen!
A sharp knife is the most important tool in the kitchen, these are my favorite!
This 11" skillet is just the right size for almost anything you will need to cook and my best friend in the kitchen, it's also a great deal. Scanpan is the best in the world for healthy cooking. It is coated with a ceramic titanium coating that is durable while allowing you to use less fats and oils when cooking. It is a proprietary coating only they use. I could talk all day about my love for these pans, message me if you want more info.
8" & 10" Skillet set or 8" Skillet, I still need this one for my kitchen ?
This giant vat of olive oil is my favorite, I decant it into a smaller bottle for my counter. Or put this spigot on top of a wine bottle!
This jar scraper has to be my single favorite kitchen tool, it is definitely the most used tool in my kitchen.
A great wood spoon is essential, the Olive Wood one is the best, I have more than I can count ?
A food scale can be a very important tool in your kitchen, this one is the one I use every day!