I call this Shrimp Stir Fry my MexiCali version. You could use these shrimp for Cali-inspired fish tacos, or Mexican burrito bowls. The recipe is bright and fresh, with a nice bit of heat in the juice that perfectly flavors some rice if you go the bowl route.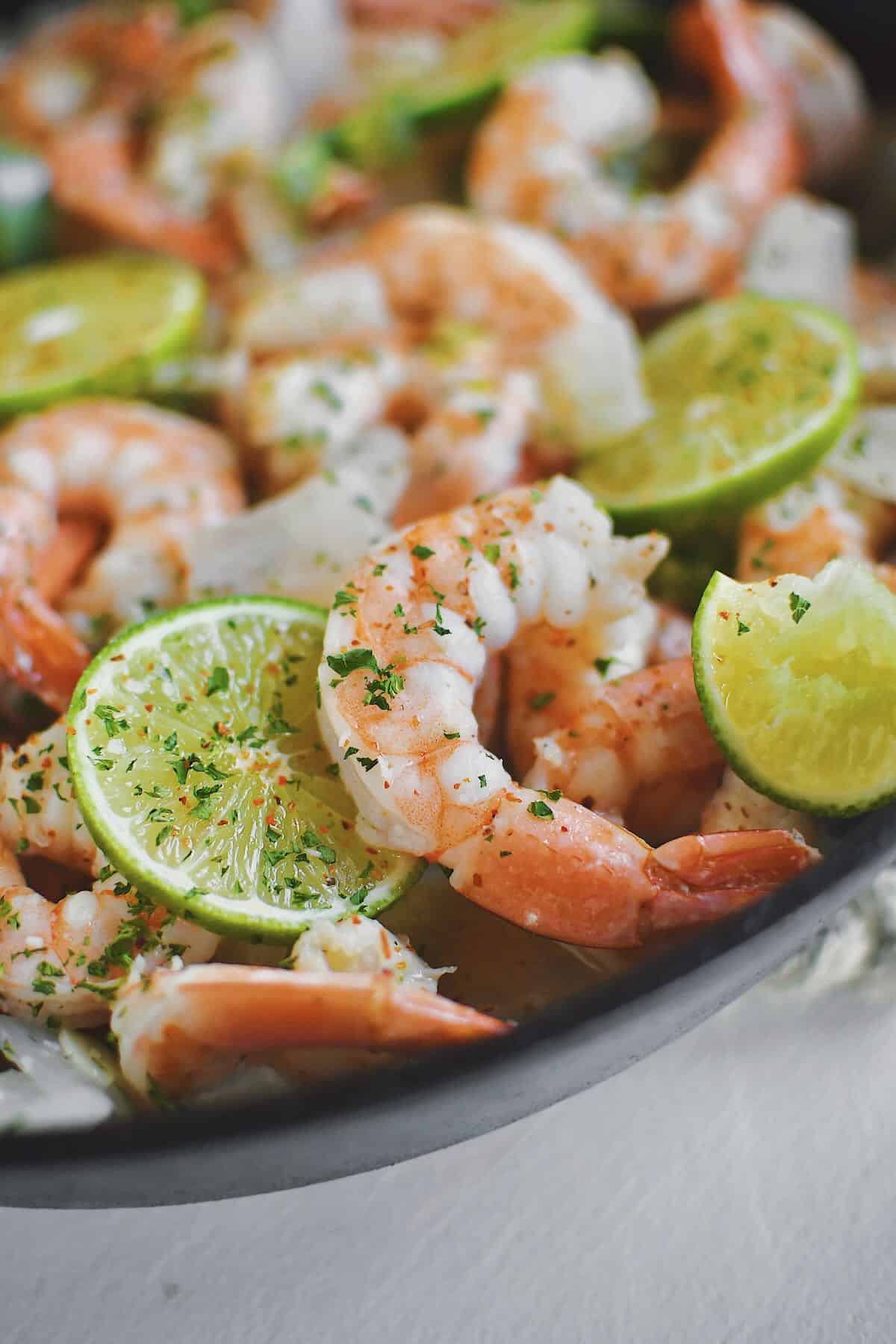 Jump to:
Ingredients
This ingredient list is short and sweet. Just a few things bring aromatic flavor to these shrimp. The onion and garlic perfume the dish, the jalapeno brings some heat, and the butter rounds everything out.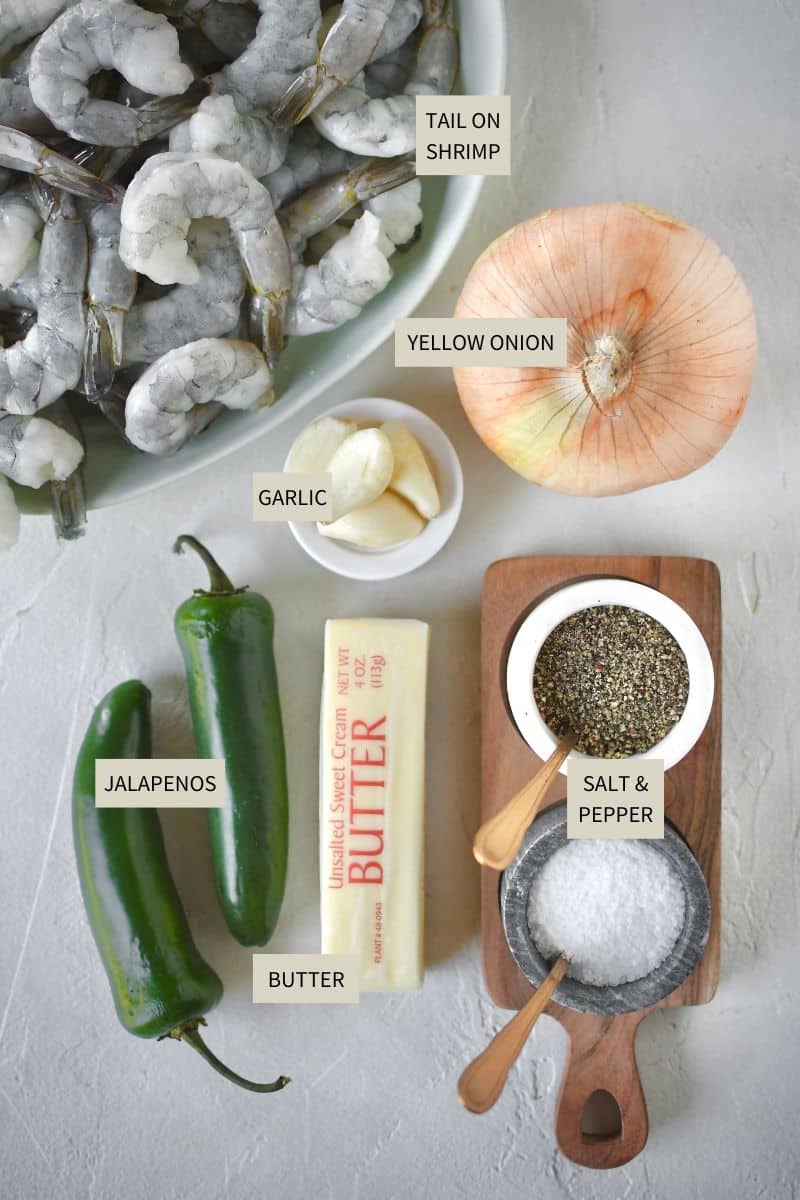 I like to season with a heavy hand of fresh cracked black pepper and just the right amount of salt to bring all the flavors together. Taste and adjust the seasoning to you liking.
Use the JUMP TO RECIPE button at the top of the post, or scroll to the bottom of the post to see the full recipe card with ingredient measurements and instructions.
Method
This recipe is INCREDIBLY easy and only takes a few minutes to cook. It might be one of the fastest recipes on my site, it is ready in just about 15 minutes from start to eating at the dinner table.
First, melt the butter in a large skillet, then cook the onion, garlic, and jalapeno in it with a bit of salt and pepper, just till they become tender. Add in the shrimp and cook only till they become pink, then pull the pan off the heat and they will finish cooking in a minute or two.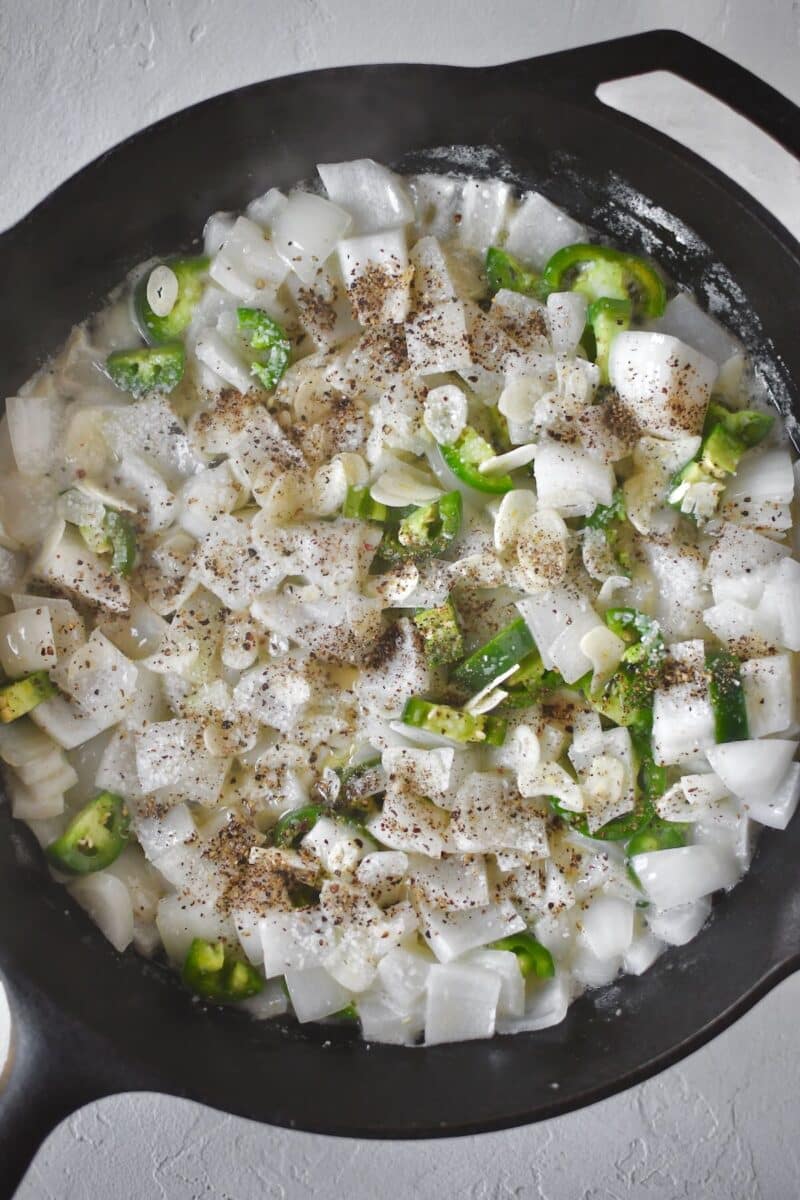 If you like, finish the dish with a few squeezes of lime, and a dusting of tajin seasoning and chopped cilantro. The toppings are optional, but I like to add them all for LOTS of extra flavor.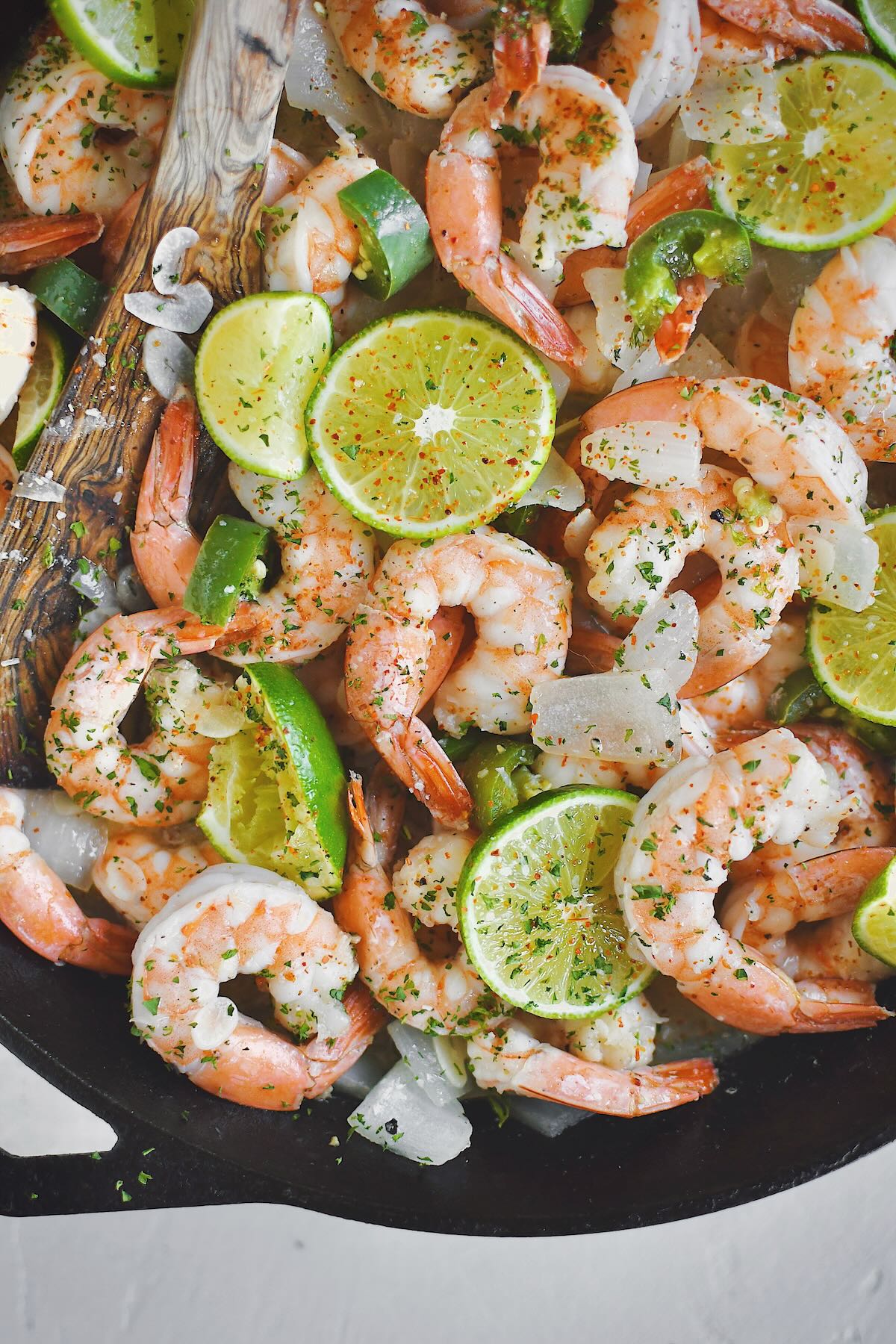 Notes & Tips
Be sure all of your ingredients are prepped before you start cooking. The recipe takes only seconds to make, so having everything prepped before you start is crucial.
Get your pan really nice and hot before you start cooking. You don't want your shrimp to sit in a lukewarm pan. You want them to cook quickly and take on as much flavor as they can.
This dish can be enjoyed, hot, room temp, or cold. Hot I like to serve it over rice and make it a bit like a burrito bowl and scoop some of the buttery liquid over it to amp up the flavor of your rice like a million times! Room temp, I like to put the shrimp in tacos and serve with my favorite salsa and some avocado. And cold it can be like a faux ceviche or served like a spicy shrimp cocktail.
Substitutions
This recipe works with shrimp, prawns, even crawfish tales, etc. It would even be great with some sauteed white fish because it will take on the flavor very easily.
The butter brings so much flavor and tones the dish down a good bit with its creaminess. But if you need to make this recipe dairy-free, swap the butter for olive oil and cut the amount of fat in half.
If you like more heat, use a serrano pepper or hotter to your liking. For a more mild spice use poblano or bell pepper.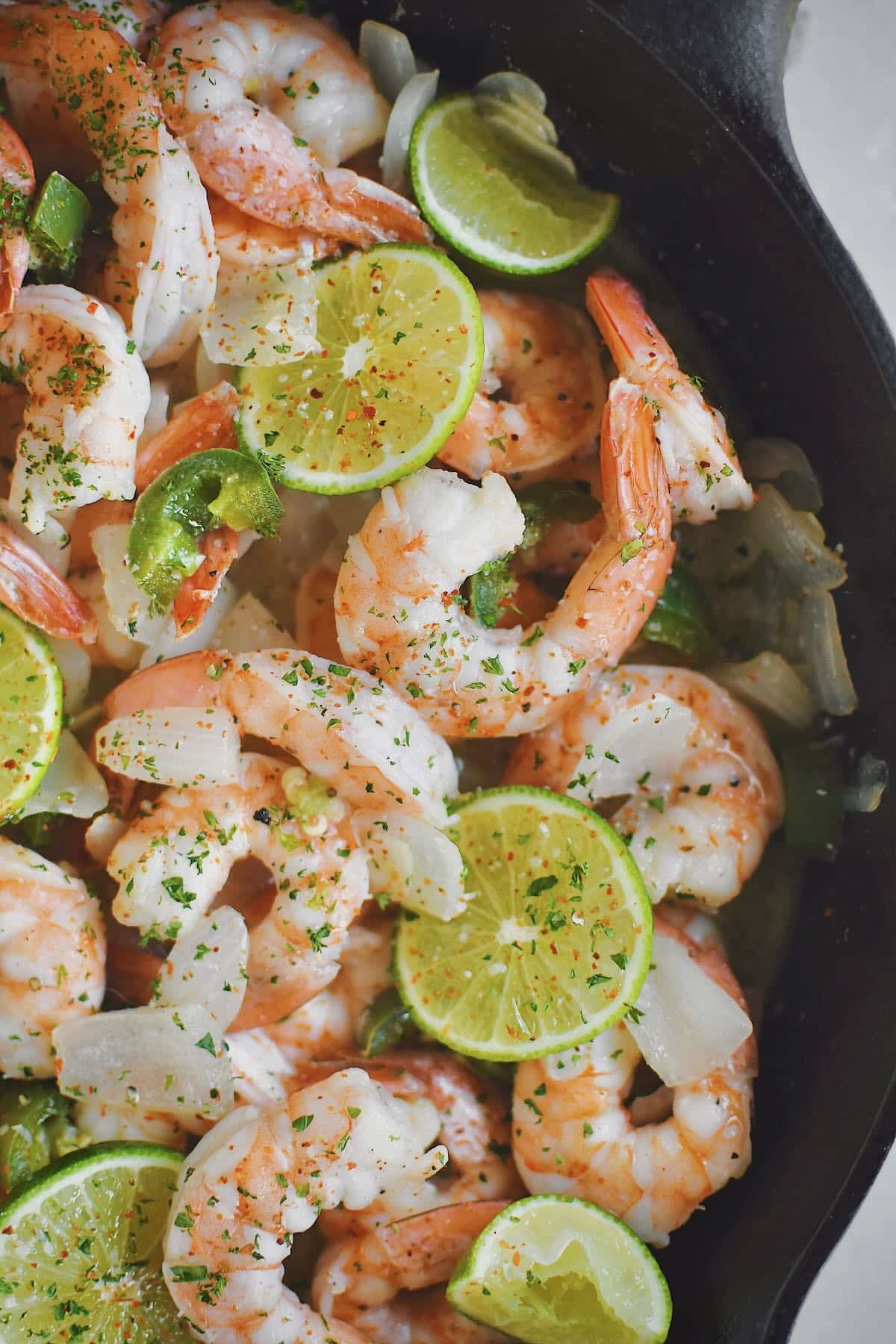 Did you make this recipe? Let me know by leaving a review or comment! And be sure to sign up for my newsletter, and follow along on Instagram, Pinterest, and Facebook!