Living in Texas we can have some extreme weather, sometimes seeing all four seasons in a day. But this year we are getting a really nice burst of fall weather. While we have a summer day pop back in here and there. I make Joanna Gaines Tortilla Soup at the first sign of cooler weather hoping it would stick around for days!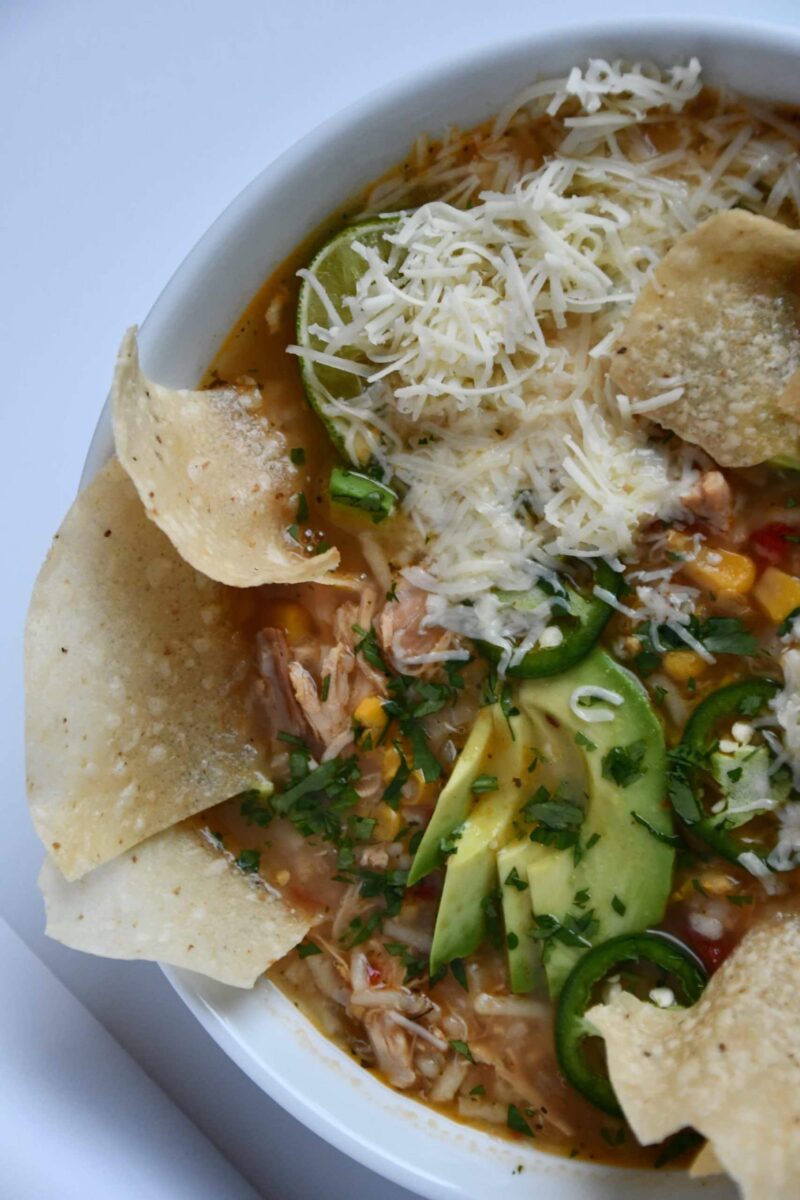 This fantastic Tortilla Soup recipe that Joanna Gaines shares in the Magnolia Table Cookbook are sure to become anyone's fall favorite. It is an extremely simple recipe that comes together quickly with a light flavor that will please an array of palates. What I like is that when you hand each person their bowl it then becomes fully customizable. If somebody wants more heat they can pile on the jalapeños, or add a dash of hot sauce into it. Loads of cheese are obligatory and I like a healthy amount of cilantro and fresh lime in my bowl.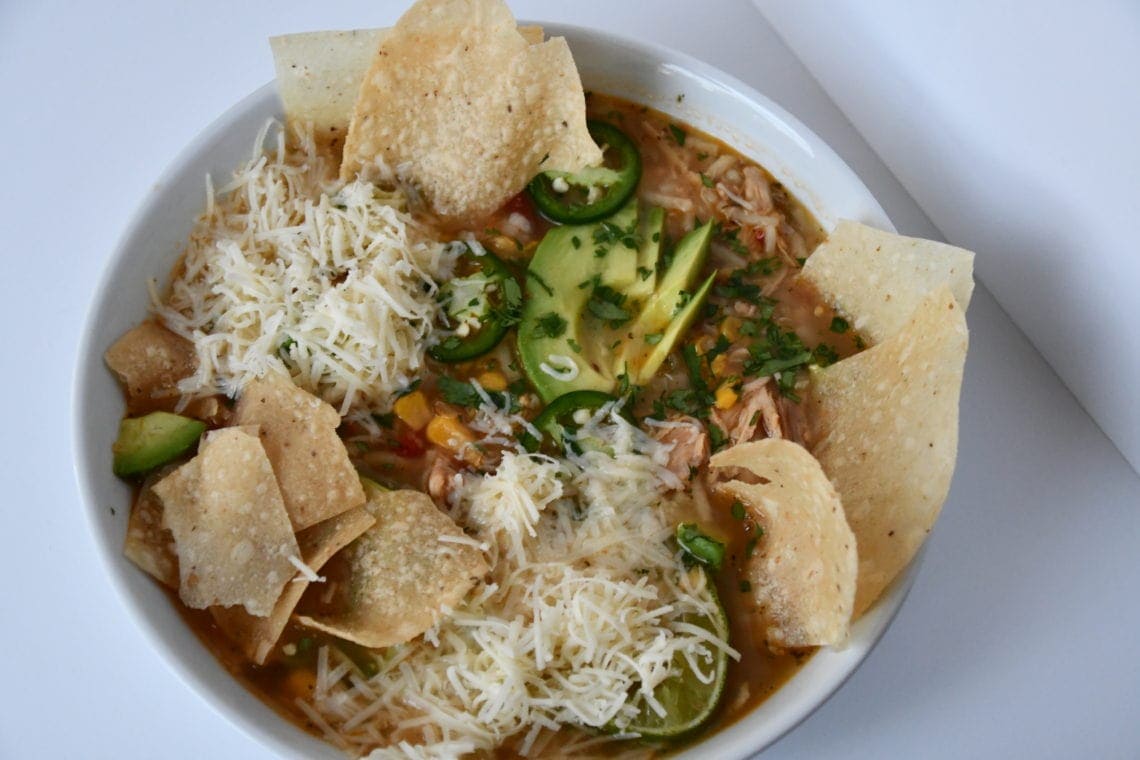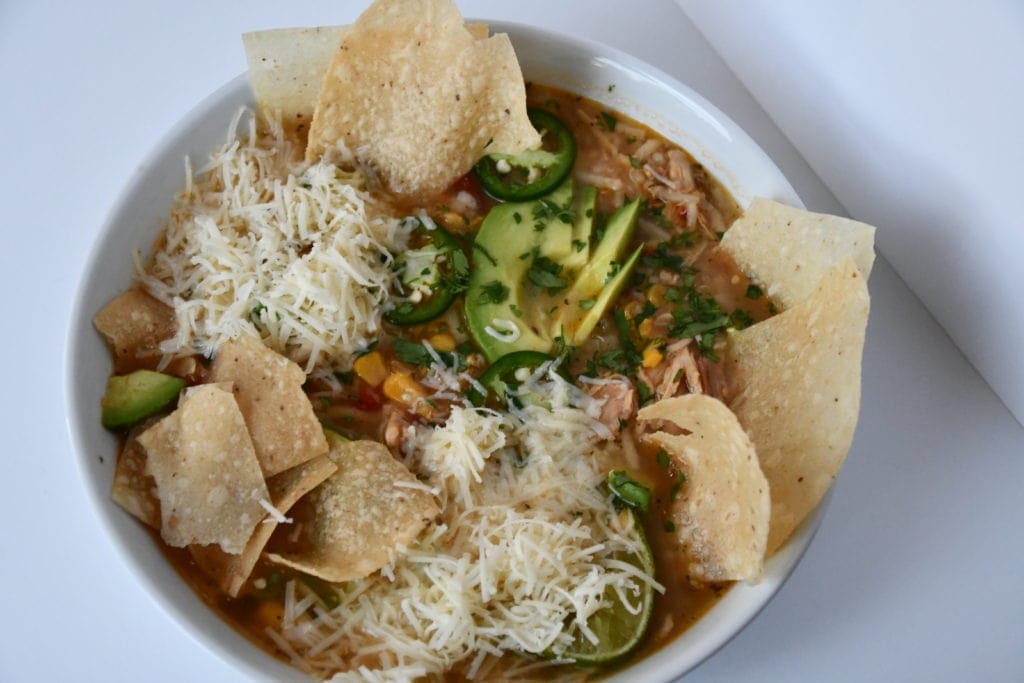 I like to pick up some of my favorite chips to add in from Chuy's. They have super thin tortilla chips and they are perfect here. Get some of the creamy jalapeño salsa while you are there too, you won't regret it, I promise. Don't forget fresh avocado, the creamy butteriness rounds everything out. In the end, this is a crazy easy recipe to toss together and it is sure to warm up everyone that gets to enjoy it.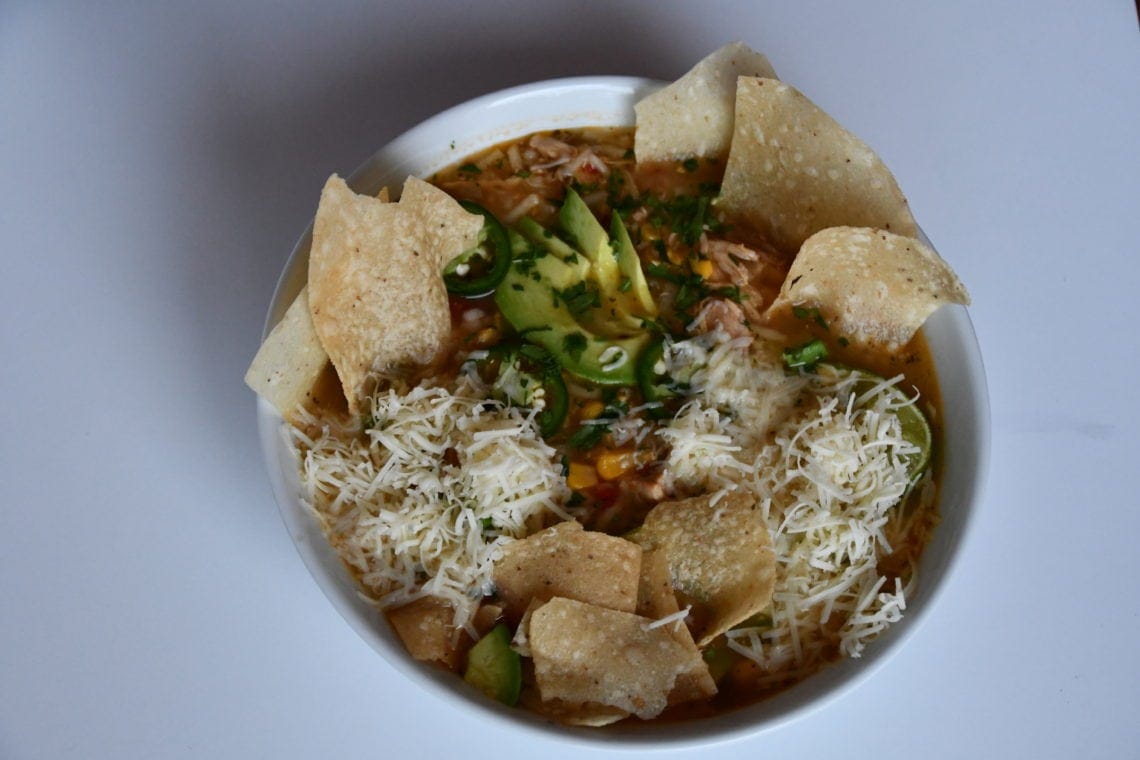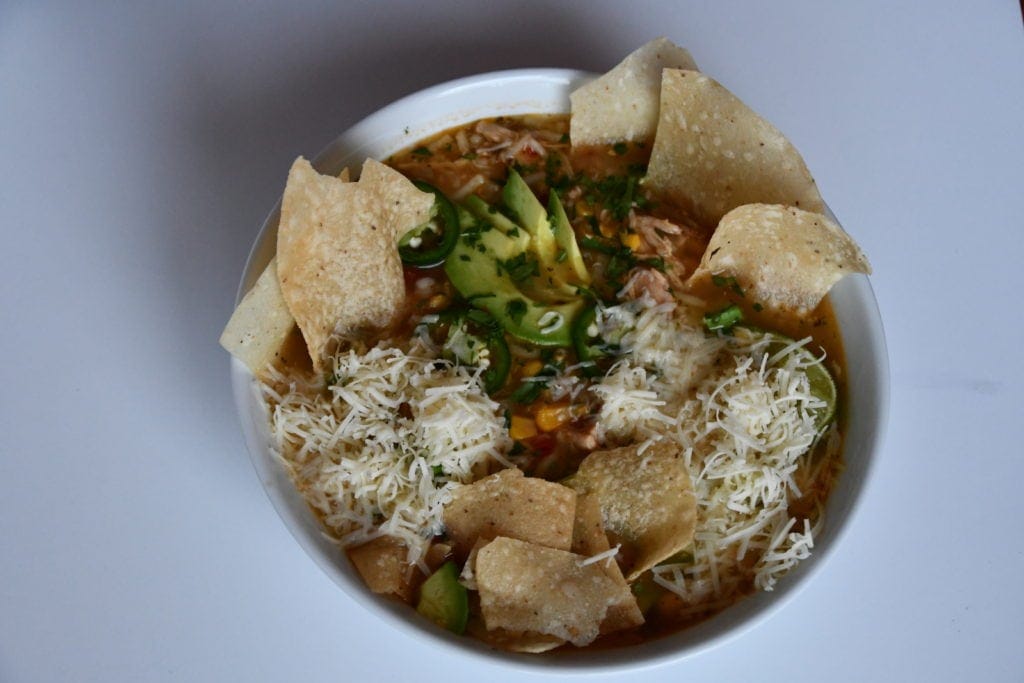 Now the one tip I can share with you is that the recipe is very neutral and basic. I will turn out tasting like whatever seasoned rice packet you choose. I found the Mexican Rice packet that Jo calls for in the recipe, but I recently had someone ask me if they could use the Spanish Rice or the Cilantro Lime Rice packet, and the answer is YES. Use what you have on hand or what you can find and you will get your own unique, to you, soup recipe!
I would love to know what you thought of it, leave me a comment below and let me know what your favorite part of it is.
Until next time, happy cooking!
Kendell
Joanna shared this recipe on the Magnolia blog, CLICK HERE to get the recipe!
Did you make this recipe? Let me know by leaving a review or comment! And be sure to sign up for my newsletter, and follow along on Instagram, Pinterest, and Facebook!