This is one of my signature recipes that gets rave reviews EVERY time I make it! It is fairly basic and just requires some decent knife skills to accomplish. Pairing this Avocado Salsa with my Sheet Pan Fajitas or Shredded Pork Burrito Bowls just might be the best thing you ever did!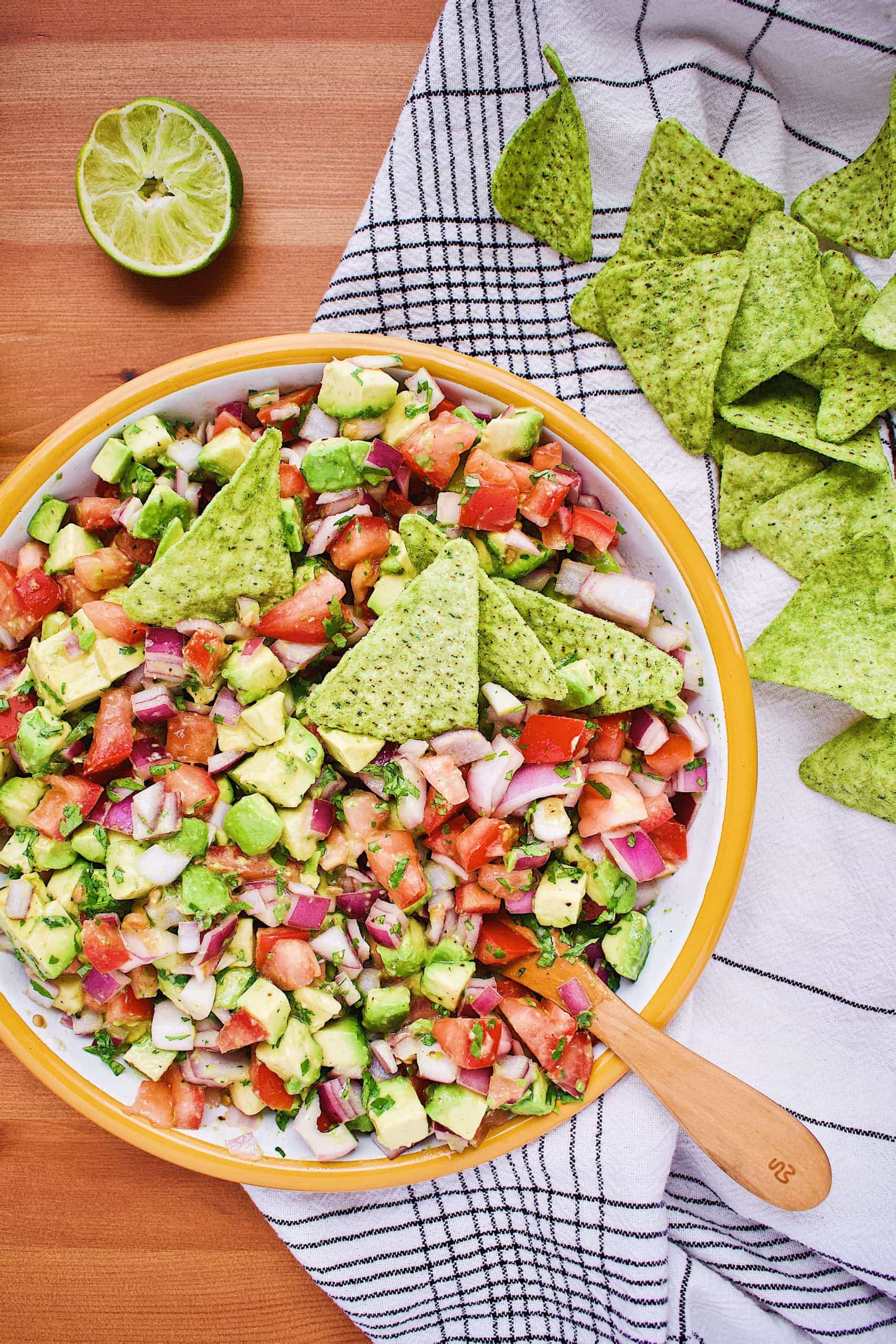 Preparing the Avocado Salsa
This recipe is really easy to make, but it is just one of those stunners that wins people over the second they get their hands on it! I do have a process that I follow to take the edge off the onions and layer it together which is important. But if you follow the instructions you will be living your best Mexican food dreams in a heartbeat!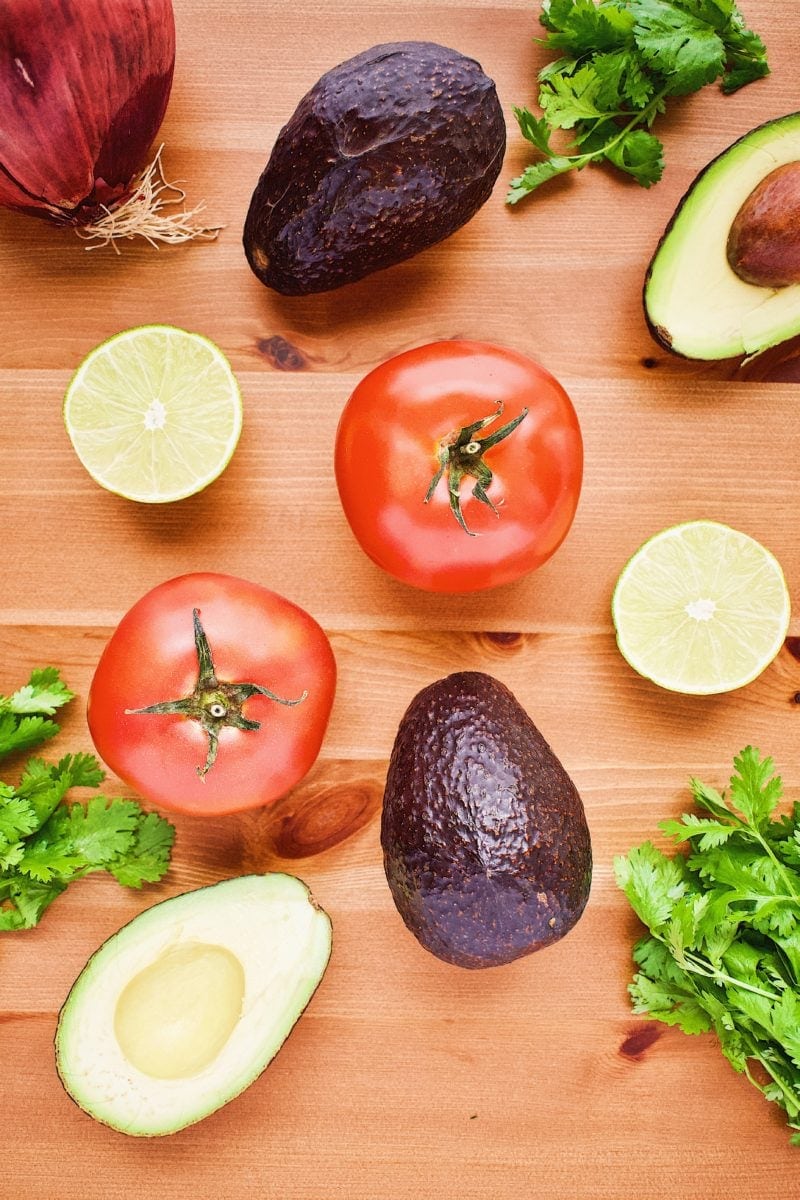 The first step is dicing your red onion and squeezing the lime over it. You can dice it any size you like but I like to stick with a bit of a medium dice keeping everything fairly close in size so you get a good balance on every chip or each bite. The lime takes the raw bite off of the red onion and will turn it pink, when the color changes you know you can add more ingredients.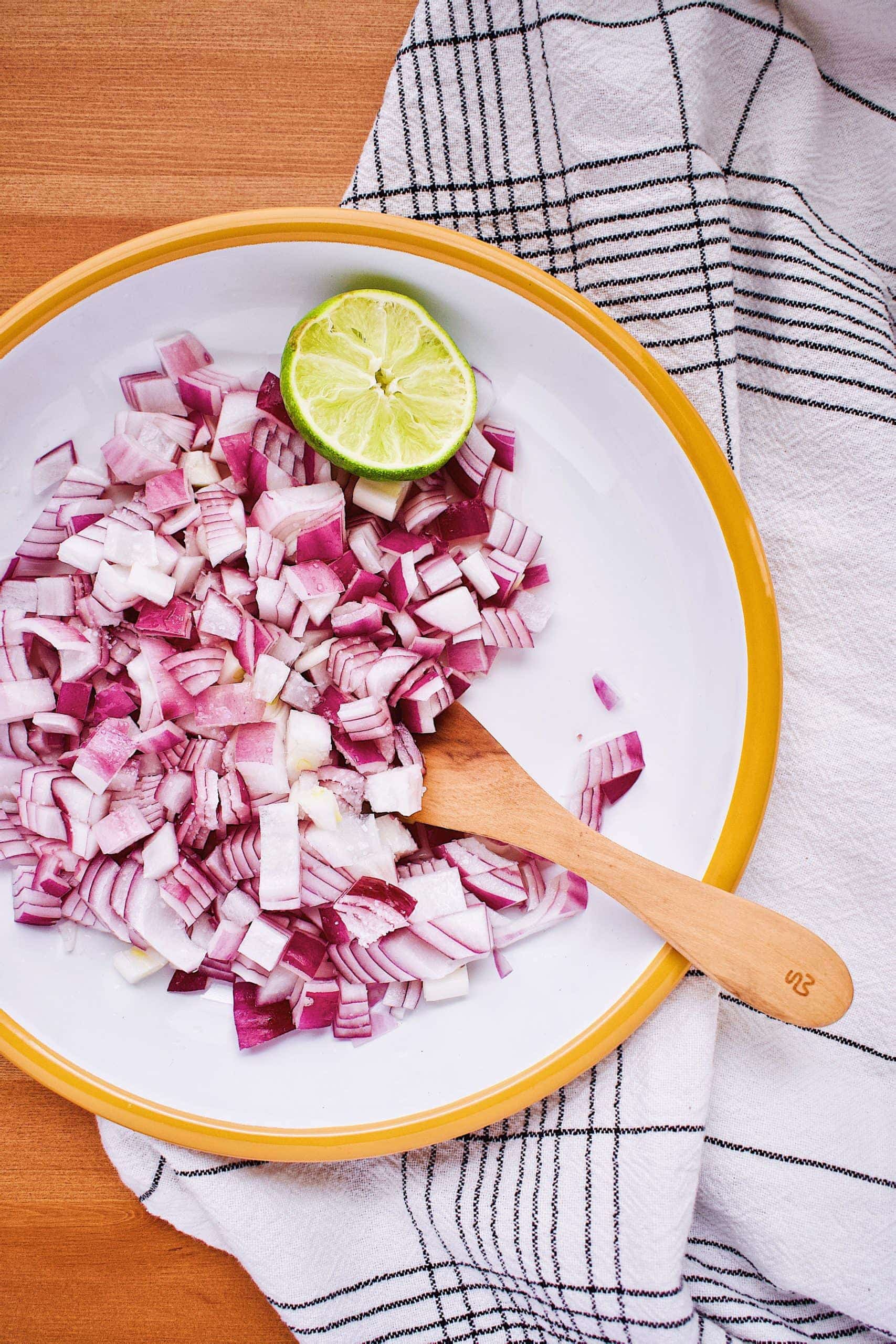 Give it a gentle stir with some salt and let it hang out while you prepare your remaining ingredients.
I will then add my diced tomatoes and avocado to the bowl. The biggest key here is to fold the salsa together gently and DO NOT MASH! We are not making guacamole, we are making Avocado Salsa that is more like a pico de gallo.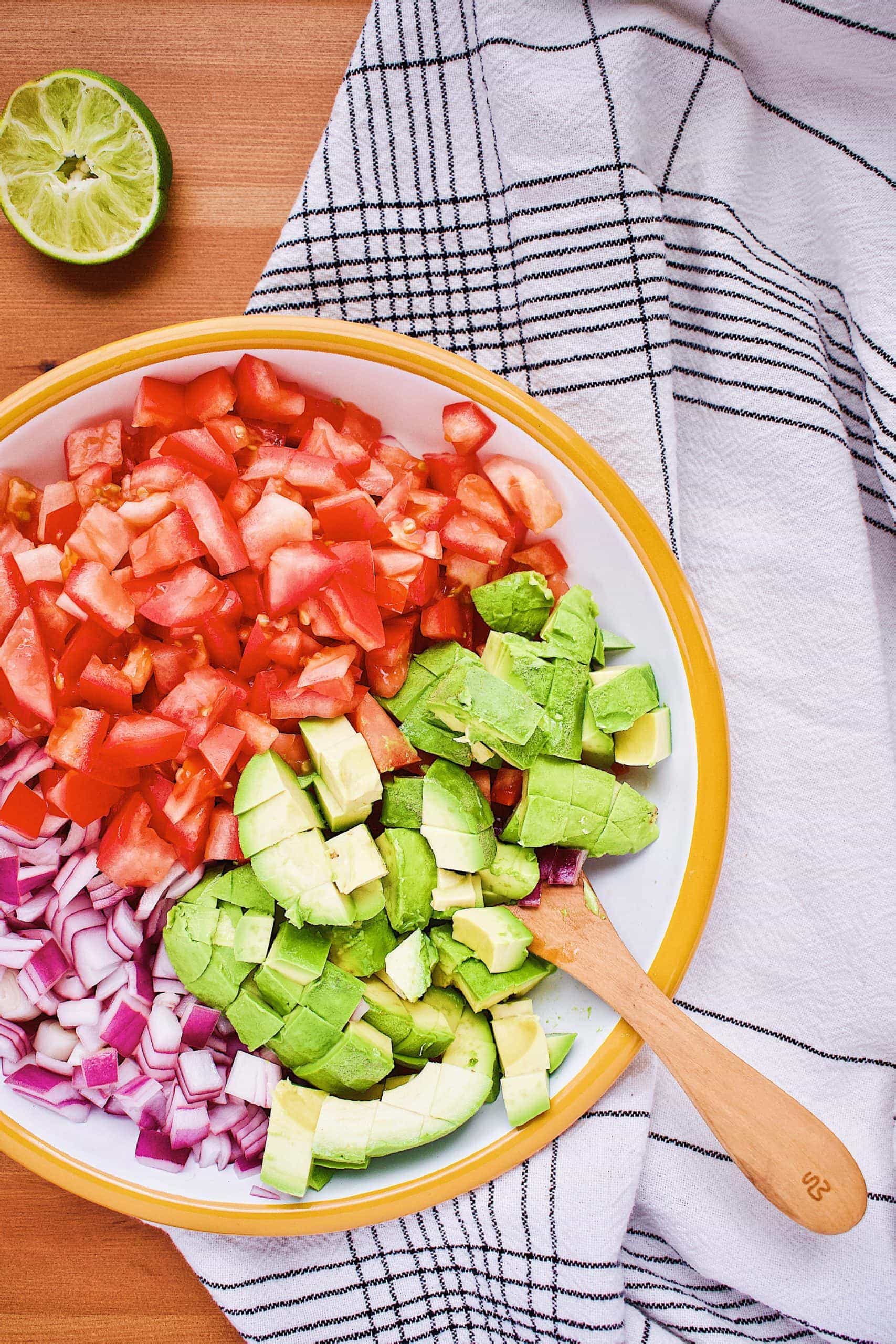 Gently toss everything together with a good pinch of kosher salt and fresh cracked black pepper. Add in the cilantro, taste and adjust the seasonings if needed. This is also the time to add more lime juice if you think it needs it!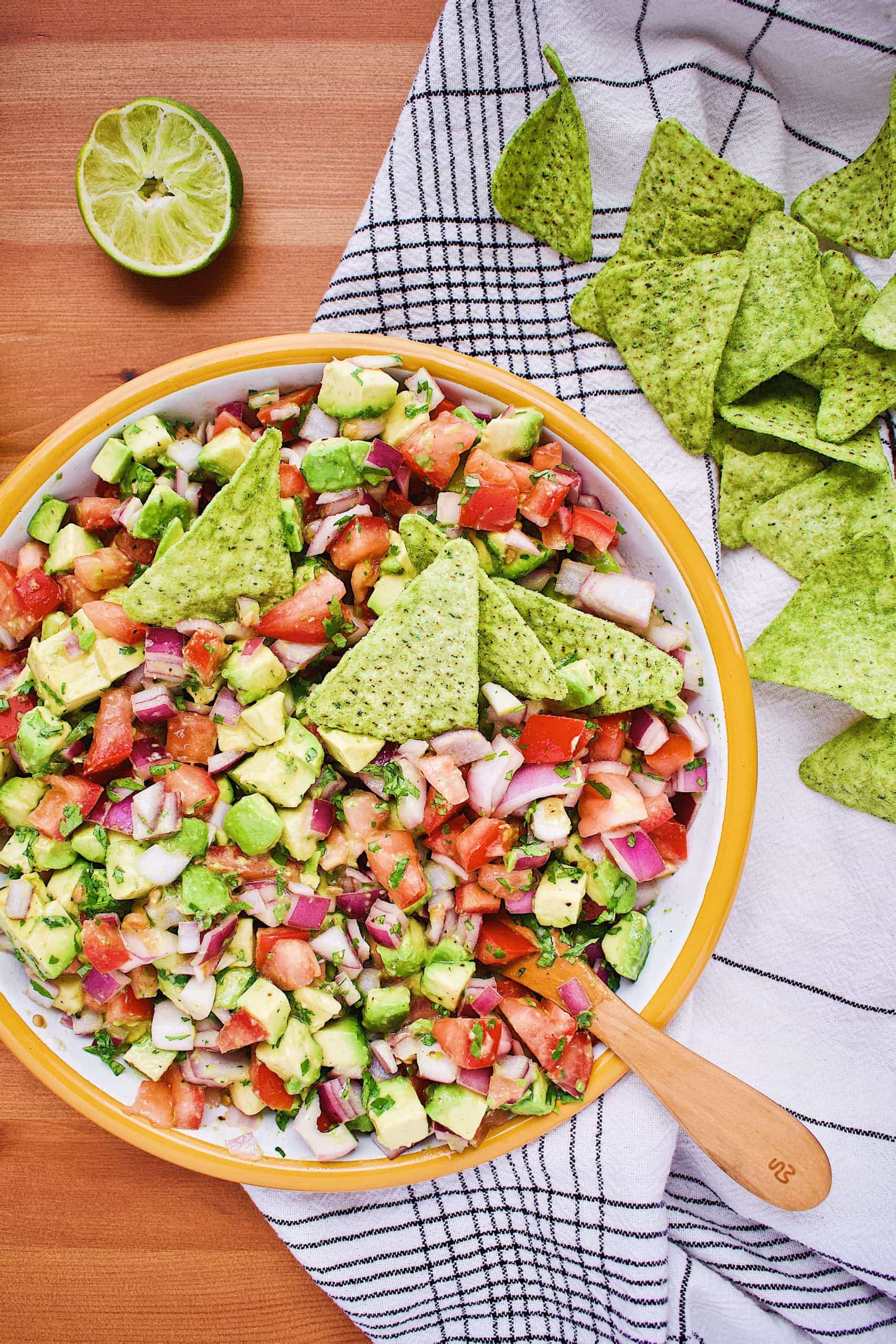 This recipe is a great stand-alone and I HAVE eaten it for dinner more than once with a grilled piece of chicken. But it goes best alongside your favorite Mexican inspired dinners. I hope you enjoy and be sure to let me know how you like it in a comment at the bottom of this page.
Did you make this recipe? Let me know by leaving a review or comment! And be sure to sign up for my newsletter, and follow along on Instagram, Pinterest, and Facebook!