Sometimes even as a Chef, I need something quick and easy for dinner. These Sheet Pan Chicken Fajitas are a surefire go-to when I only have a few minutes to chop some veggies and throw something in the oven. Add this recipe to your repertoire and your sure to have smiles all around!
Making these Fajitas your OWN!
I like to change things up a little bit from the norm with this recipe. Instead of just using the classic bell peppers and onions I add in a few different peppers. Pick your favorites to add heat or deeper flavor.
I choose some Anaheim and Hungarian peppers to add to my mixture this round. They both add a bit of subtle heat. But be careful, depending on the time of year they can pack more punch than other times of the year.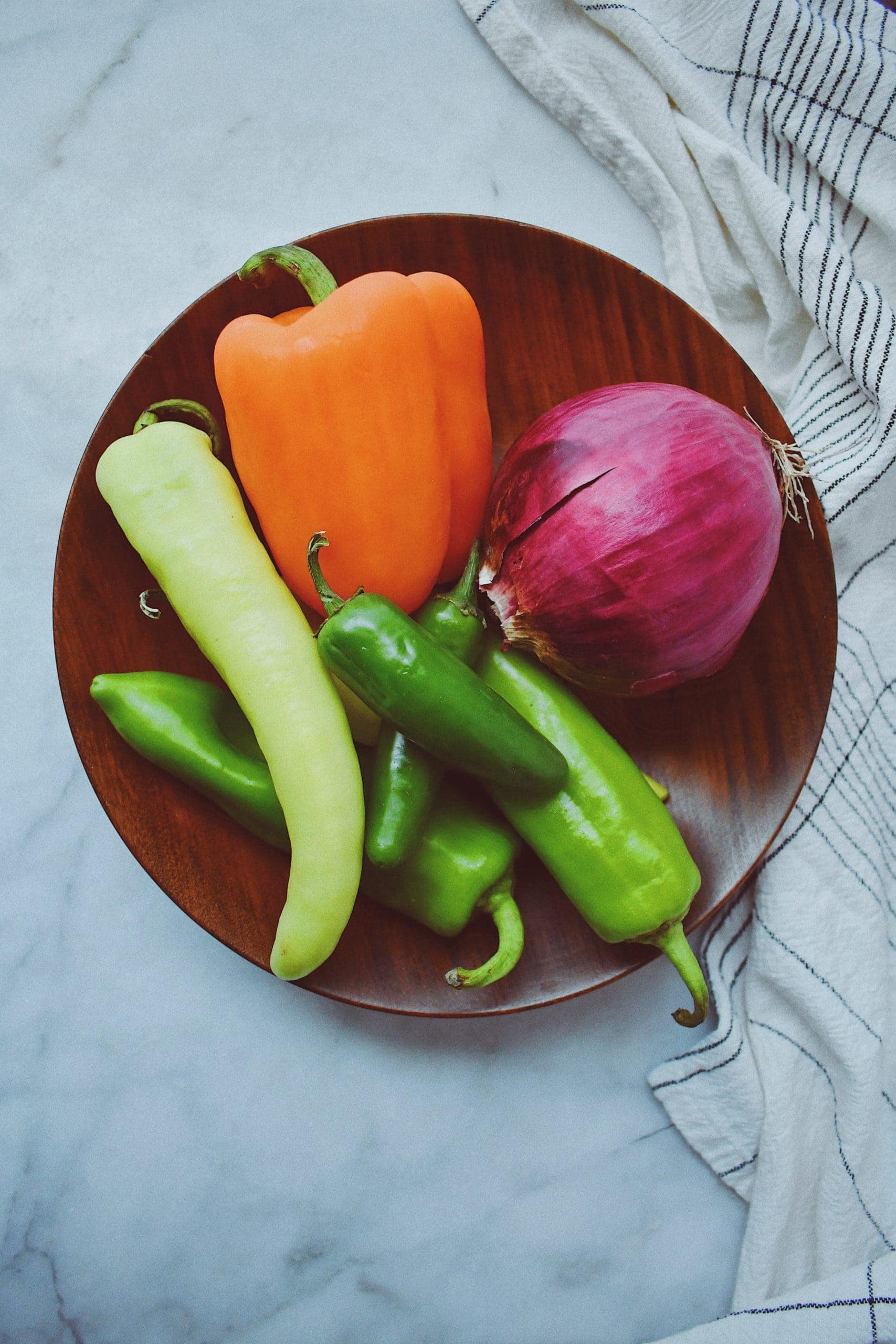 I also throw in a bell pepper for a little sweet balance and more color. And red onion because it's my favorite onion and again, more color!
Slice them all relatively the same size and toss them on the sheet pan. Season with a little bit of olive oil, salt, and pepper. Toss to coat and then add the chicken to the pan.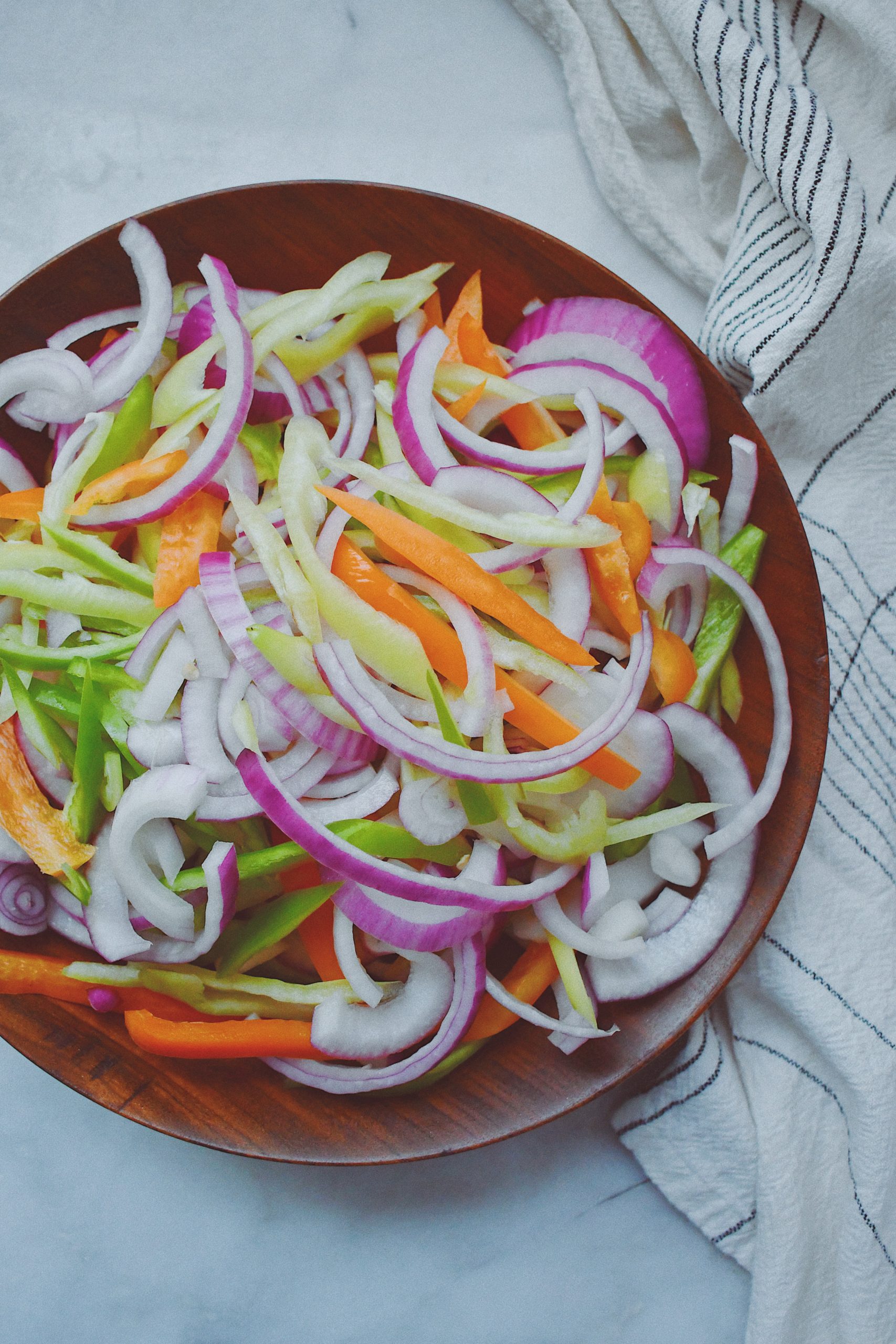 Give the pan another quick toss and its ready to go in the oven. A HOT oven is the key to making this recipe quickly and getting a little crisp on the peppers and the chicken. 475 degrees and dinner will be on the table in 30!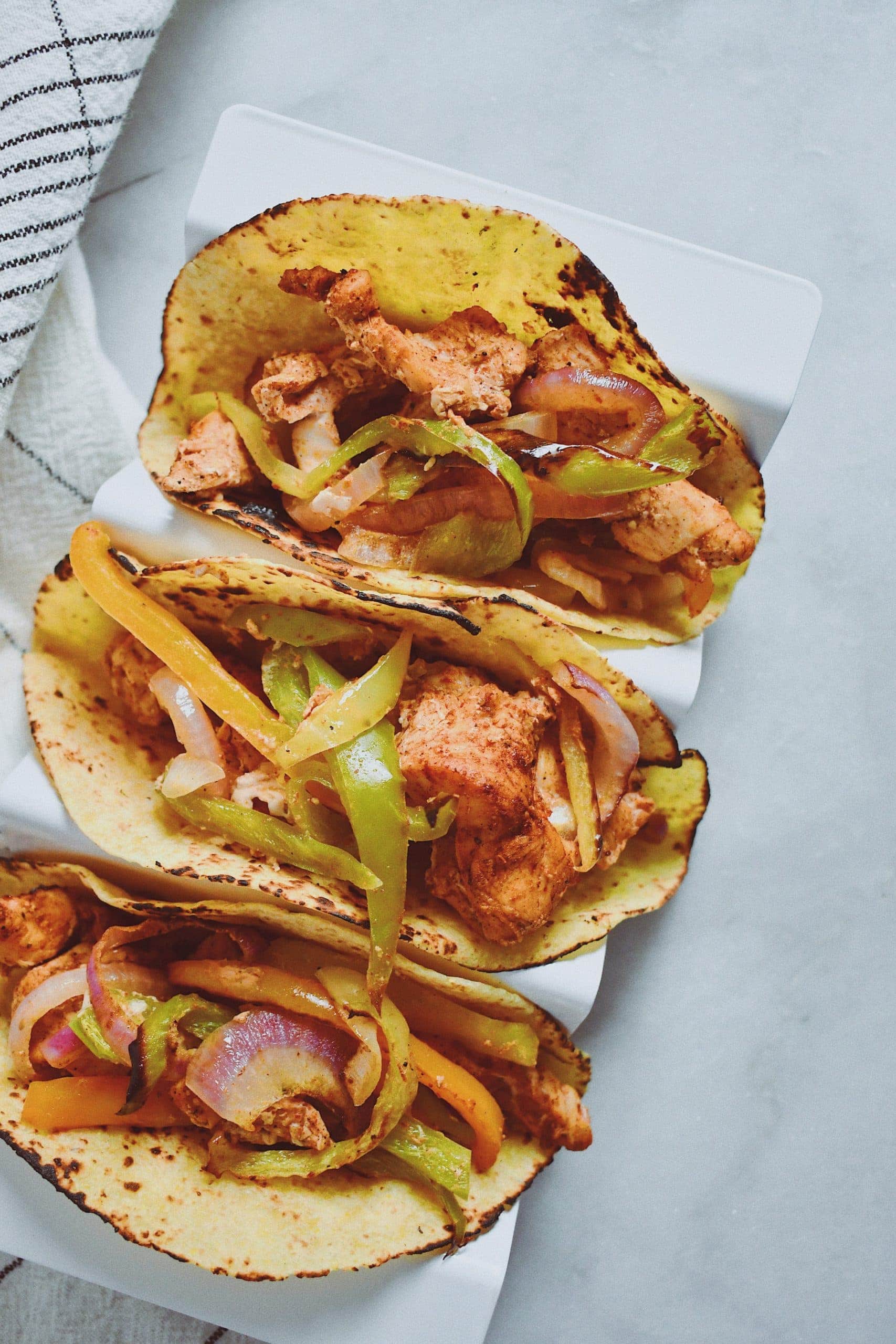 The extra spice that grabbing a few different peppers brought was just the jolt my weekly meal pan needed. Poblanos, Jalapenos, Habaneros and beyond. Pick your heat level and make these sheet pan fajitas your own.
Great pairings for this dish.
My Shishito Peppers would be a great side here. Lori's Jalapeno, Apple and Carrot Slaw would also provide a tangy veggie boost! Or her Guacamole and Homemade Tortilla Chips
Did you make this recipe? Let me know by leaving a review or comment! And be sure to sign up for my newsletter, and follow along on Instagram, Pinterest, and Facebook!