When you are a chef and working in restaurants, almost every meal turns into a burrito bowl, that's what I always equated it to anyway. Throw a bunch of stuff in a bowl and eat it! But with this Shredded Pork Burrito Bowl, I'm making it something you'd want to present to the dinner table.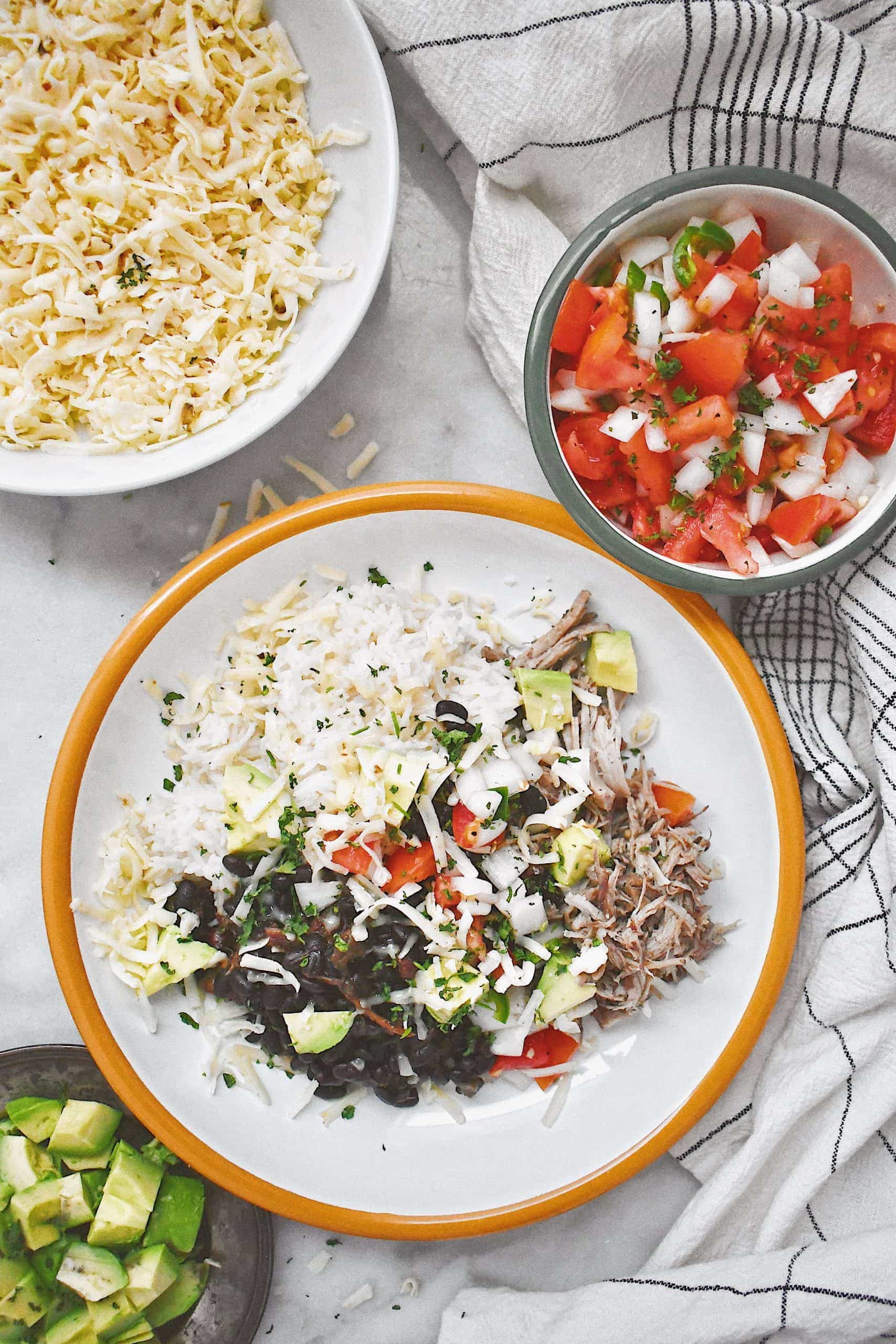 Jump to:
Customizing your Burrito Bowls
It's fun to set up a custom bar for those in the family that may be picky eaters. Maybe dad wants more meat, and the kids don't want any pico. It is a quick and easy way to make quick work of special orders.
That said, it's also a great way to get kids, or anyone for that matter, involved in making their own plate and giving them creative freedom over it. I set everything out on the counter and let them go to town. It usually leaves everyone satisfied and it's fun!
Feel free to add or take away from this list with your favorite toppings. That is the great part about cooking at home. You can make it just the way YOU or your family likes it.
Think of this as a guide to get you started and you can go from there. Just a jumping-off point and a great way to cook your meat and beans. I love doing it this way because it leaves no waste and builds on all the yummy flavor left in the pot.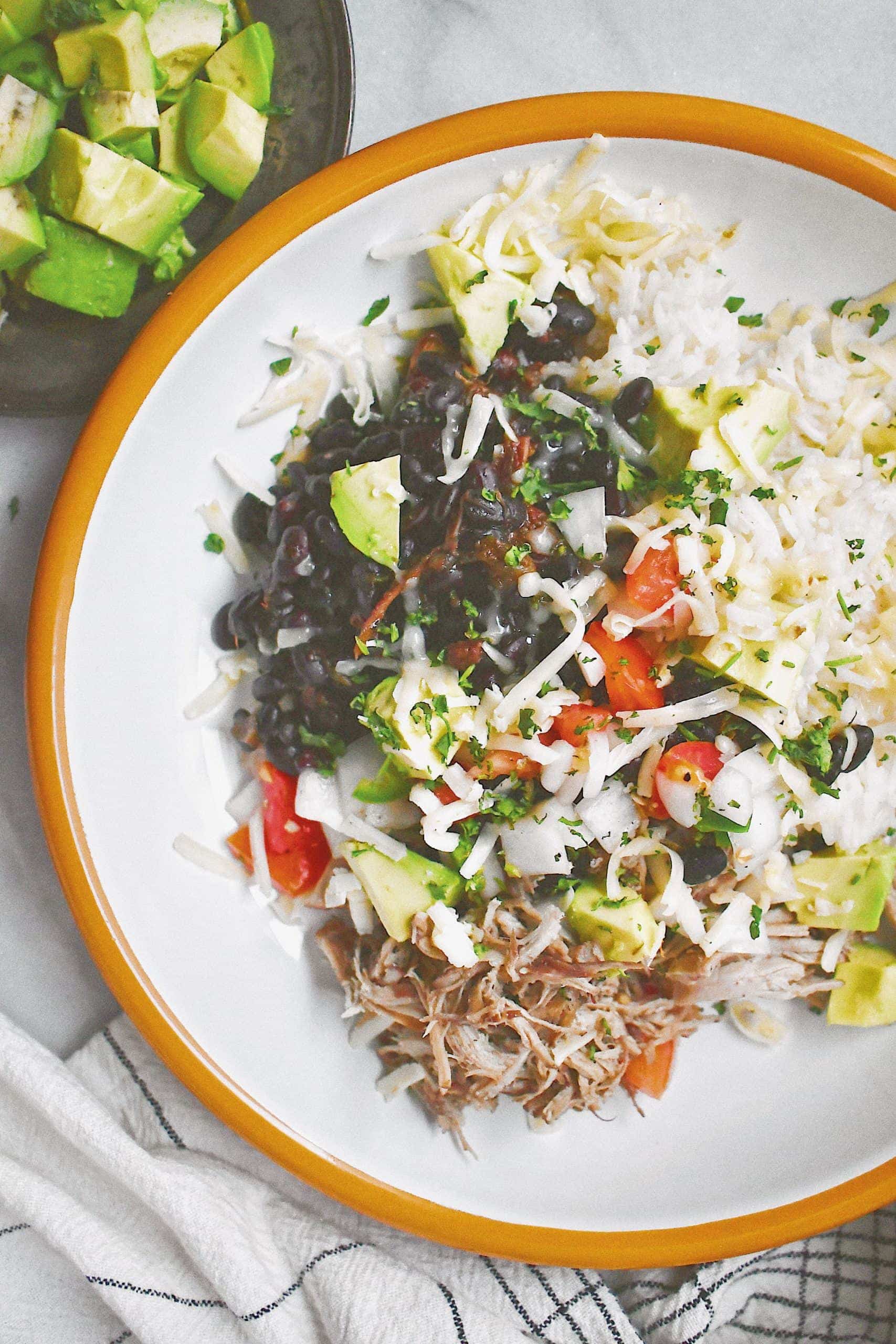 Preparing your Burrito Bowl
I begin with the pork roasts. Season them with salt and pepper, sear them off in your instant pot or electric pressure cooker and cook on manual high pressure for 25 minutes. After the initial cooking, remove the roasts from the pot and cook the beans in the drippings.
This gives them the BEST flavor, and there is no waste. This is the hardest part of this recipe, which really isn't that hard in the end.
While all that is going down I shred some cheese and make pico de gallo. I also prepare my rice as the beans finish. My favorite rice is basmati, it has the lowest levels of arsenic of all kinds of rice and is my favorite to cook.
Cooking the Rice
Basmati is great because it cooks so quickly and doesn't get very sticky. Rinse the rice a few times before cooking, cover with water, bring to a boil for 5 minutes, then turn the heat off and cover. Let stand 5 more minutes and you have perfectly cooked fluffy rice.
It is the only rice I keep around these days and has become a fast favorite!
More Tex-Mex Inspiration!
Jalapeño, Apple, and Carrot Slaw
Did you make this recipe? Let me know by leaving a review or comment! And be sure to sign up for my newsletter, and follow along on Instagram, Pinterest, and Facebook!