I created this Cucumber, Tomato, and Onion Salad inspired by the street food of Mexico, but to bring a fresh spin to a side salad. I use Chamoy and Tajin which are traditionally used on fruit and vegetables on the streets of Mexico, with a fun twist on tradition.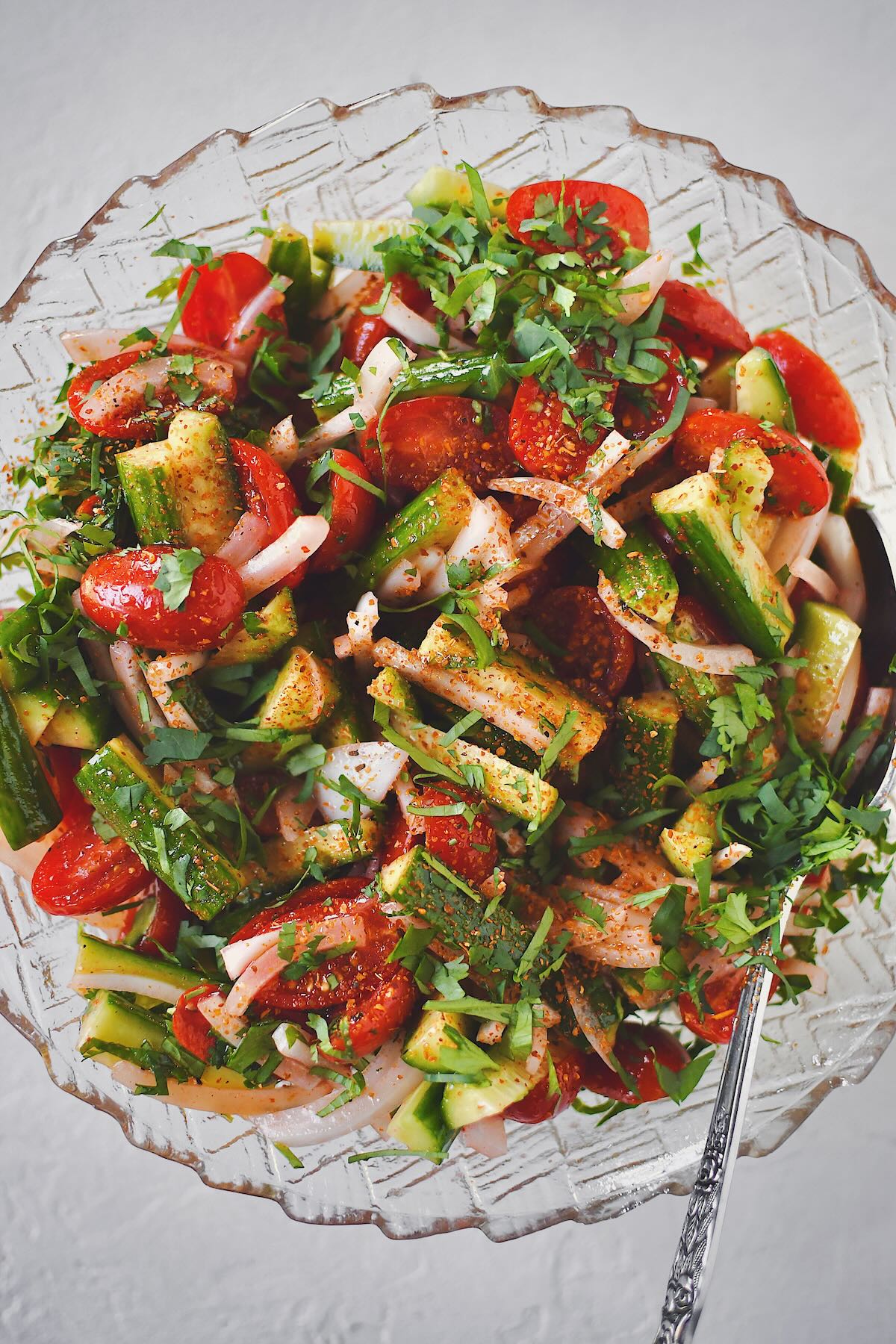 My dad who is of Latin/Mexican heritage loves to eat cucumbers and onions in vinegar, and this was inspired by that snack he loves. I gave it some Mexican flavors and it turned out fantastic. It has a little tang, a little heat, and some sweetness to boot! It is a salad I look forward to making all summer long, especially for Cinco de Mayo.
Jump to:
Ingredients
The fresh cucumber, tomato, and onion are the stars of the show here. They are complemented by just a few seasonings and balanced with a little oil. Feel free to leave the cilantro out if you fall into the percentage of people that feel it tastes like soap. But just amp up those other flavors and use a little extra seasoning if you do.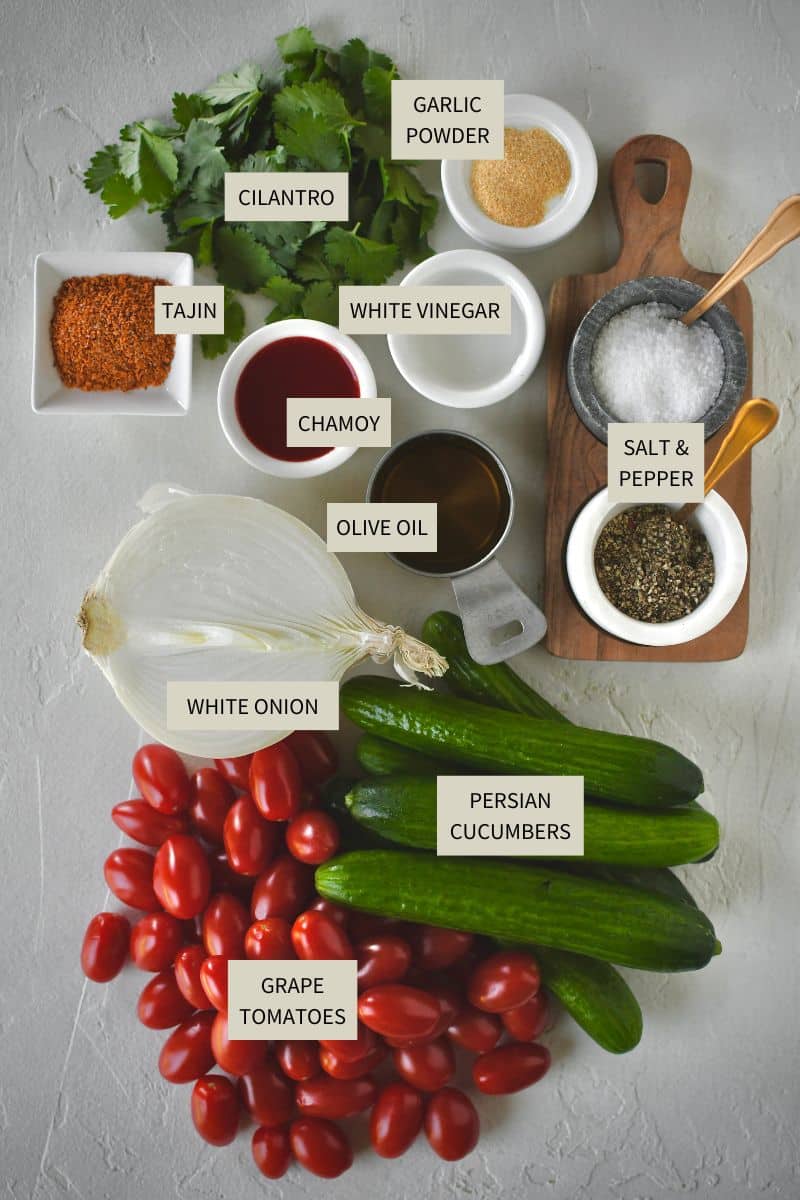 What is Chamoy? It is a thick sauce and condiment with a consistency of honey or syrup and is made from pickled fruit like apricots, plums, or mangos mixed with spicy chiles and salty brine. It's a fantastic mixture of sweet, sour salty, and spicy. It pairs beautifully with sweet fruit but I love it in this savory application too.
Use the JUMP TO RECIPE button at the top of the post, or scroll to the bottom of the post to see the full recipe card with ingredient measurements and instructions.
Method
First, mix up a little vinaigrette by mixing together the wet ingredients, salt, pepper, and tajin. Whisk it all together to create a cohesive dressing.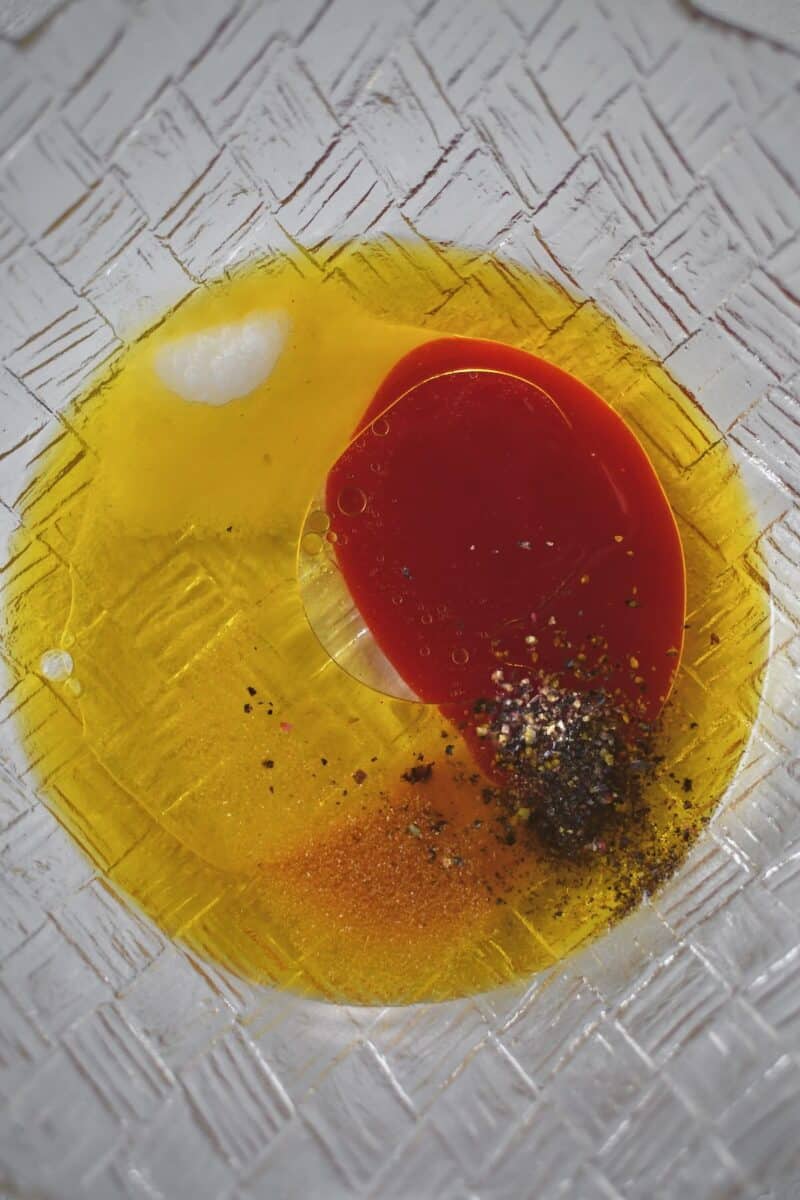 Then add the veggies to the bowl on top of the dressing. I like to cut the little cucumber in small sticks just for some visual interest, but you can cut them any way you like. Then toss the veggies with the dressing and top with some cilantro and tajin.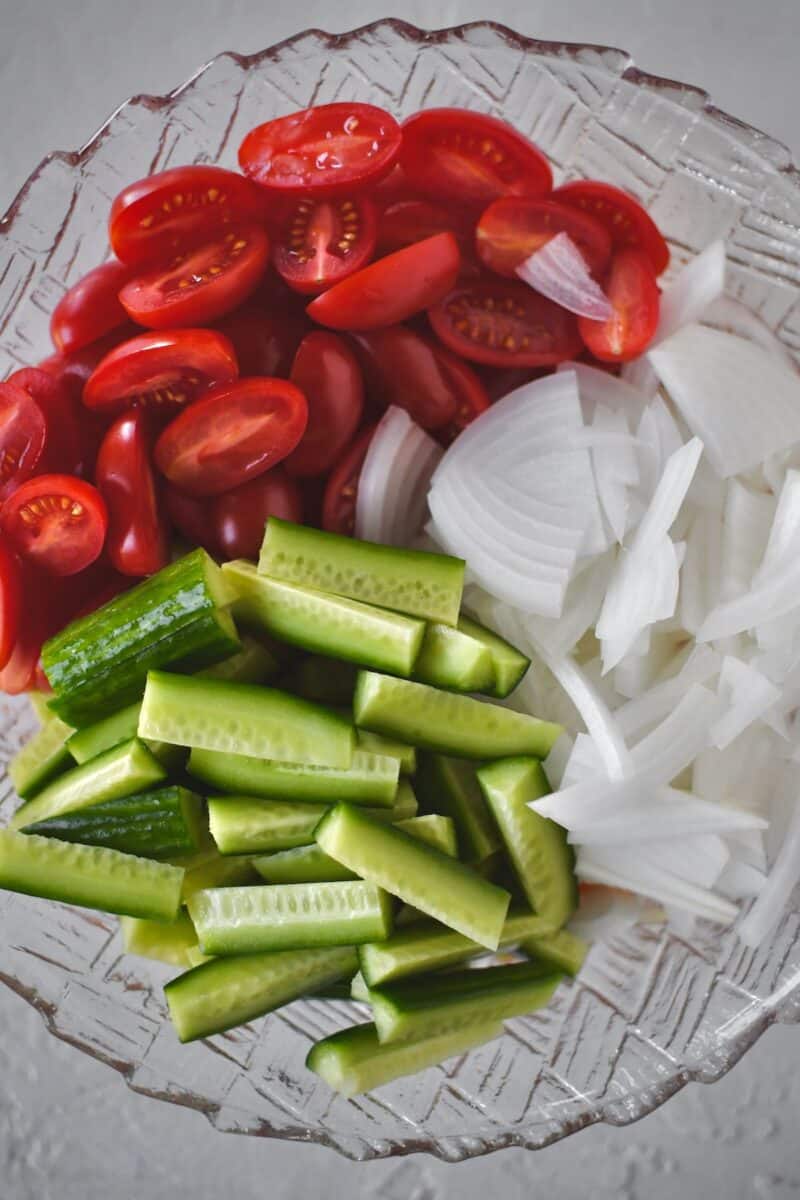 Give it a light toss and let the salad marinate in the fridge for at least 15-20 minutes to let all the flavors meld and intensify. Then it is ready to serve, and because the veggies are marinated, that means the salad is even good on the second day too.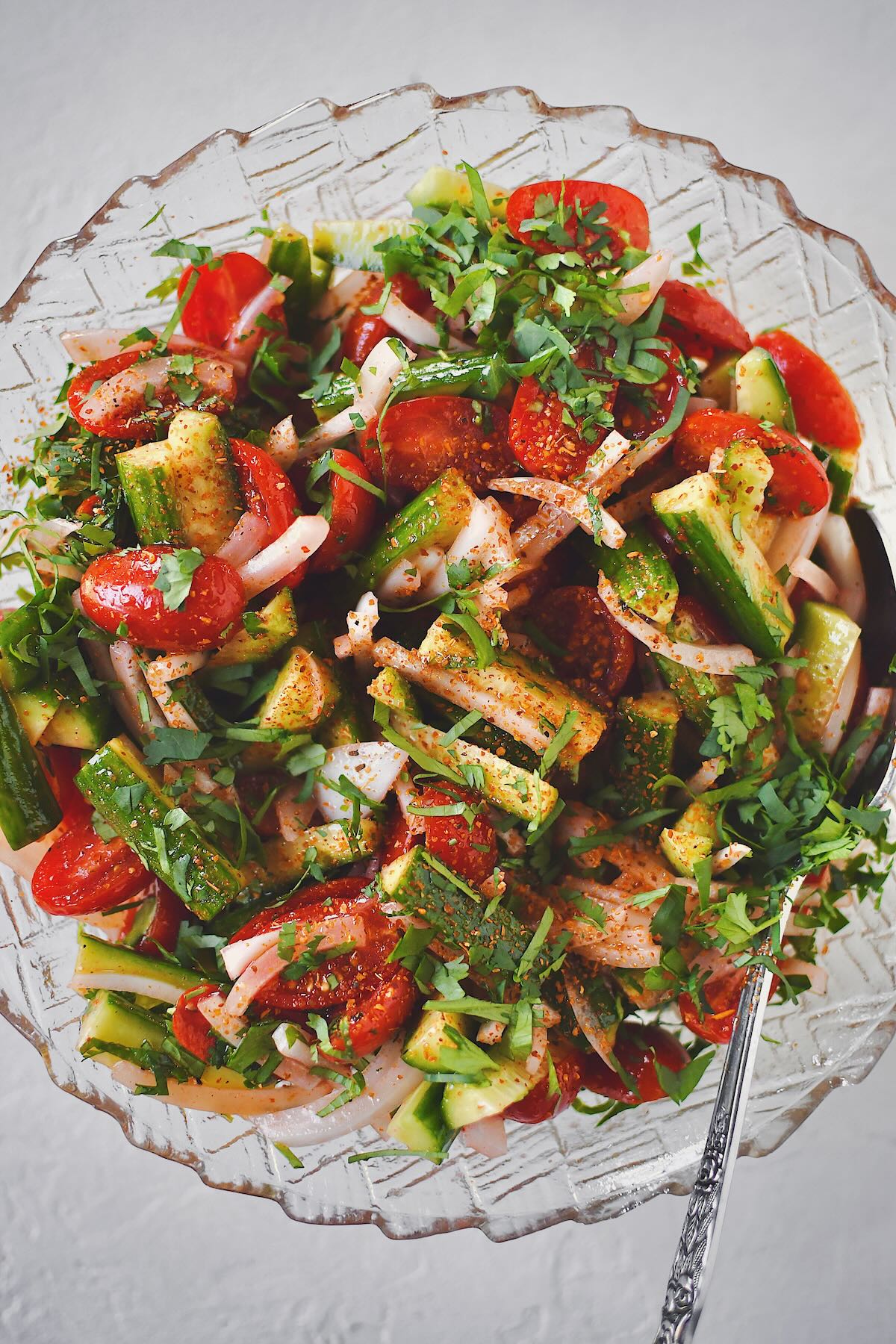 Notes & Tips
Use this opportunity to get some super flavorful veggies into your meal routine. I was looking for a little something different when I dreamed up this recipe, and it is a very fresh twist on veggies and super delicious.
Chop the veggies in a different way too. I liked cutting these little cucumbers so they looked like little pickle spears. After all, what we are really doing is quickly pickling vegetables, so why not play on that with their shape?
Be sure to let the veg marinate for at least a little bit, up to a few hours. The longer you let them sit in the dressing the better, up to about 24 hours. I would fully consume it for the best flavor on days 1 and 2.
Substitutions
Chamoy comes in many forms and even has lots of homemade versions. However if you can not find it, swap it for a tablespoon of honey and a teaspoon of your favorite hot sauce.
I LOVE roasted garlic powder. But if you cant get your hands on it, use regular granulated garlic or soft garlic powder as needed.
You can really use any tomato you like. I prefer the small grape tomatoes cause they are bite-sized, but you can dice a larger tomato and it will work too.
I love the little Persian cucumbers cause I can cut them like little pickle spears, but you could also use an English cucumber here too. I would not recommend a regular one, they are too much work, and they'd need peeling and seed removal for this salad.
White onion is widely used in Mexican cuisine and that is why I like it for this salad. You could also use red onion or sweet yellow onion too.
If you are not a cilantro fan, simply leave it out.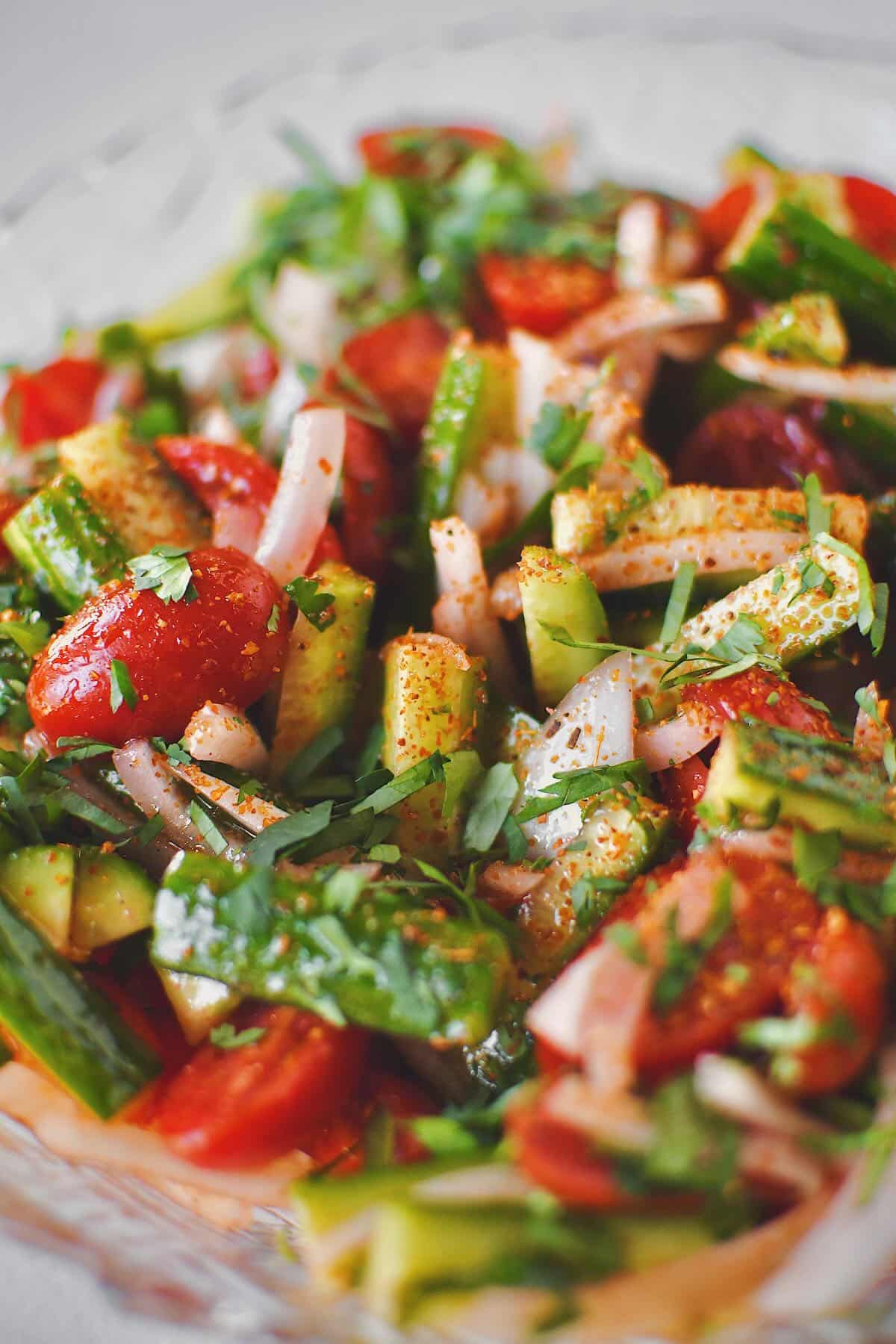 Did you make this recipe? Let me know by leaving a review or comment! And be sure to sign up for my newsletter, and follow along on Instagram, Pinterest, and Facebook!