I have to say when I first read this recipe for Brownie Pie in Joanna Gaines Magnolia Table Cookbook I was a little skeptical. But a little excited at the same time! I mean why do I need to put my brownies in a pie crust? Then again, why not? But lemme tell ya, it makes for the perfect vehicle for your brownies!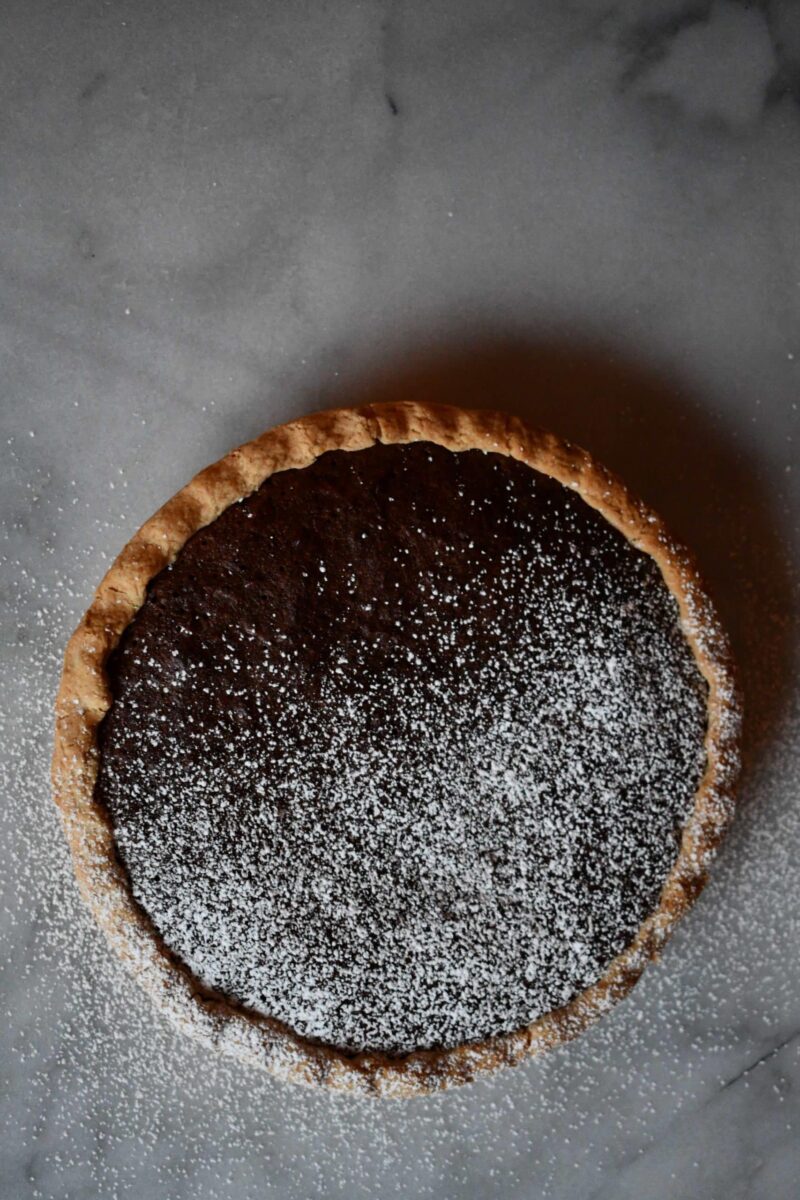 I absolutely loved the sweet fudgy brownie mixed with the salty flaky pastry crust. I used the homemade pie crust recipe that is also included in the book. It is so simple to throw together and worth the effort. So much better flavor than store-bought. I will say, it begged to be topped with whipped cream or vanilla ice cream, but it was completely satisfying with a light dusting of powdered sugar.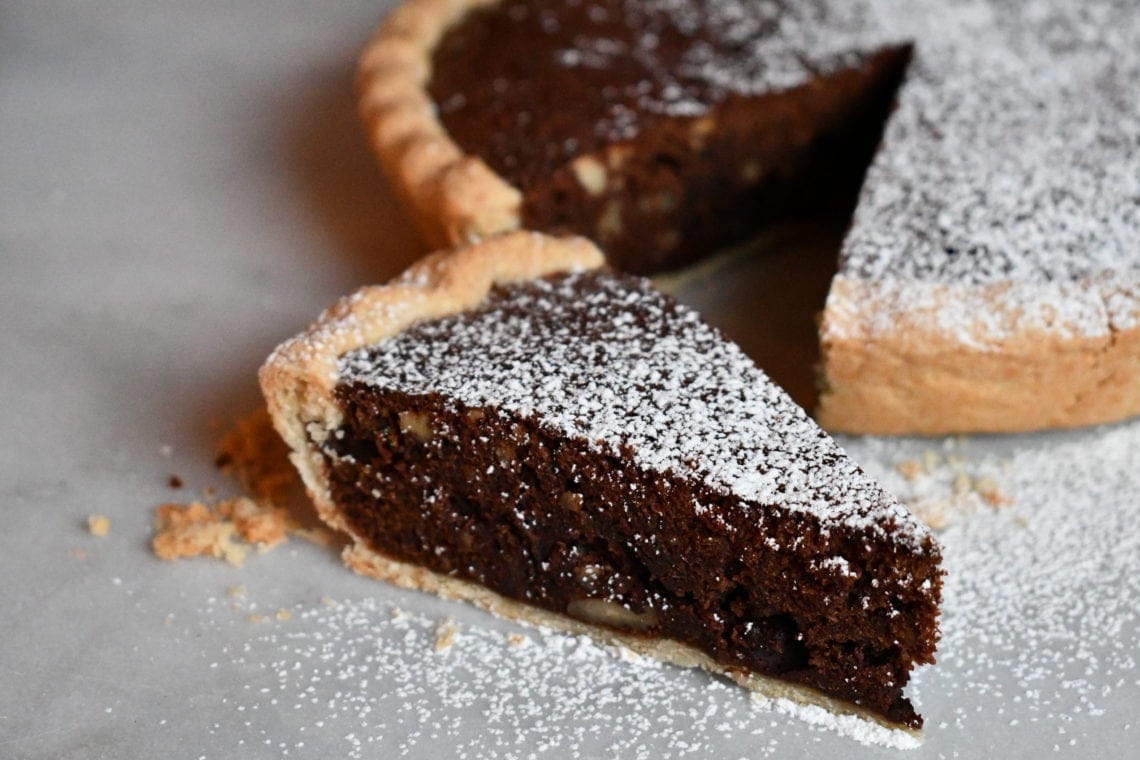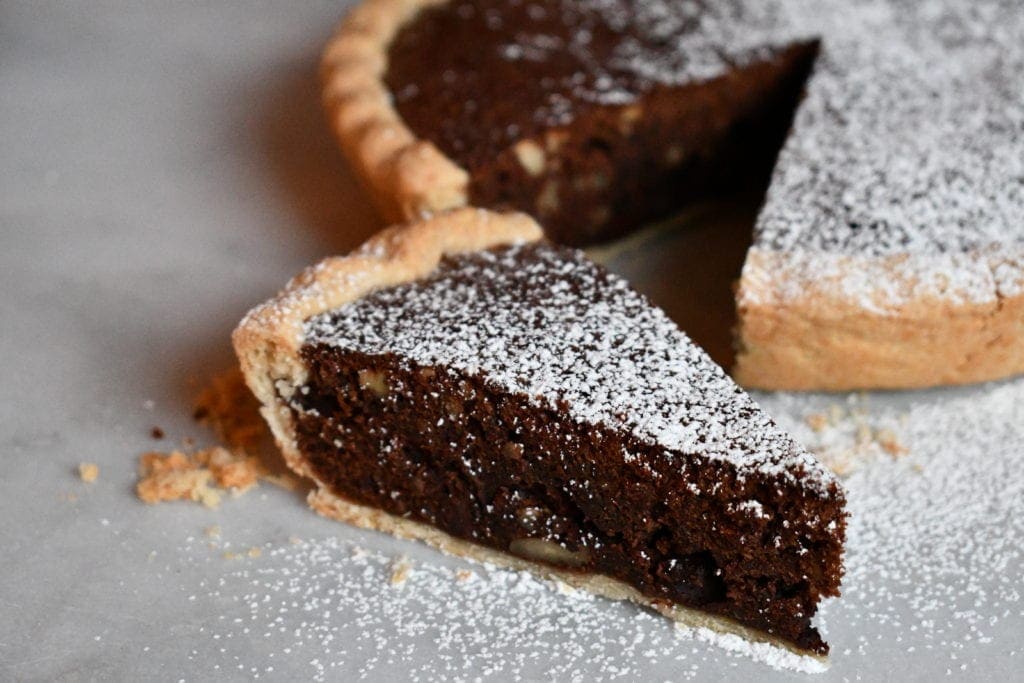 I so loved it, I will keep it in mind for special occasions and backyard barbecues. I might not make it every week but I will absolutely make it again. It is so easy to throw together and uses minimal ingredients, easy things to keep around, and you can make it on a whim. I have no pro tips for you on this one. It came out beautiful and has great flavor. I loved the nuts in it, the one thing you just have to watch for is not to overcook it. Being so dark you can overcook it in a matter of seconds. You want to be careful not to dry it out too much. Just keep an eye on it and you'll be fine.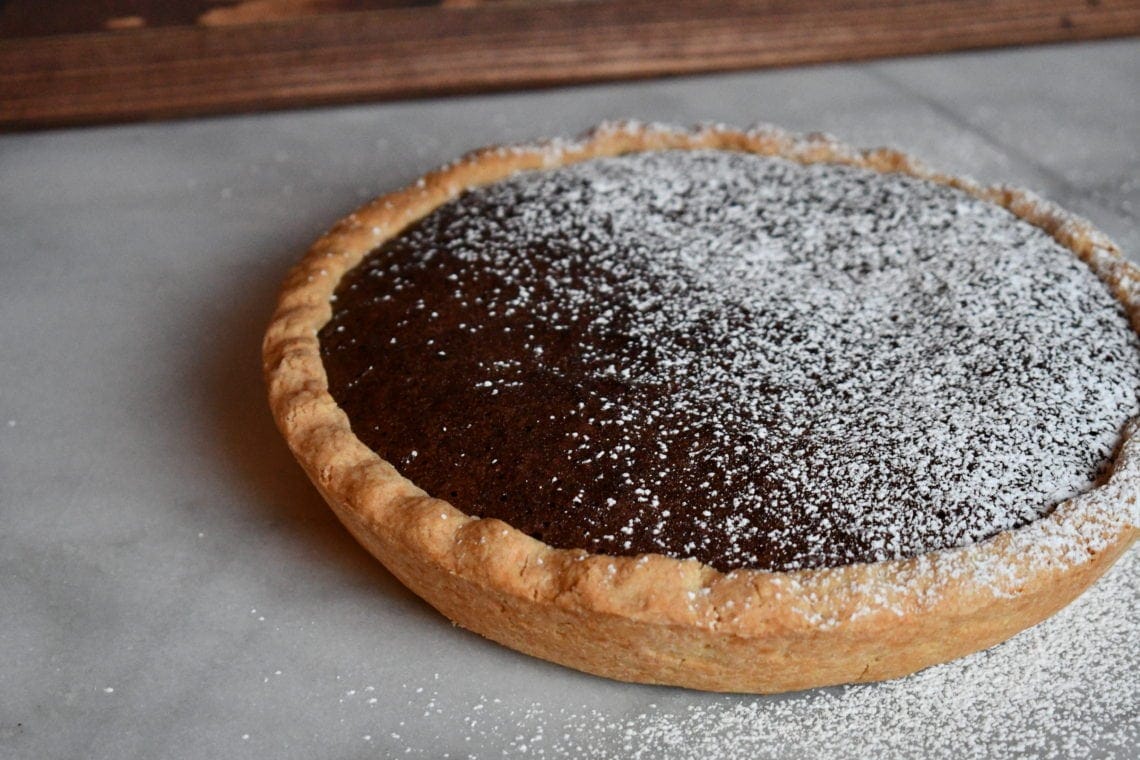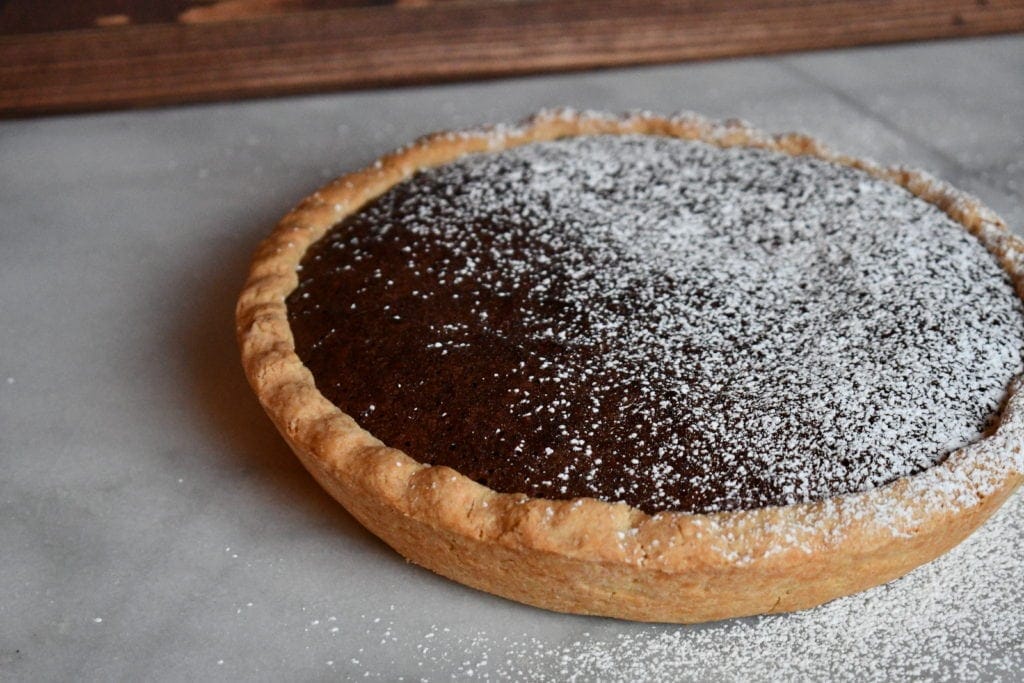 Let me know if you love this or if you would do anything differently next time you make it.
Until next time, happy cooking!
Kendell
Did you make this recipe? Let me know by leaving a review or comment! And be sure to sign up for my newsletter, and follow along on Instagram, Pinterest, and Facebook!
If you watched Joanna makes this recipe on Season 5 Episode 5 of her new cooking show 'Magnolia Table with Joanna Gaines' you can get the recipe by CLICKING HERE, she shared it on her blog so you can make it at home!
read my other reviews of season 5 episode 5 here...
Basil Pesto Chicken Pizza Night
Caesar Salad (coming soon)