Joanna Gaines recently shared this recipe for Basil Pesto Chicken and Arugula & Prosciutto Cast Iron Pizza as well as her recipe for Homemade Pizza Dough in a recent episode of her cooking show Magnolia Table. She also shares them and more in Vol. 2 of her cookbook by the same name.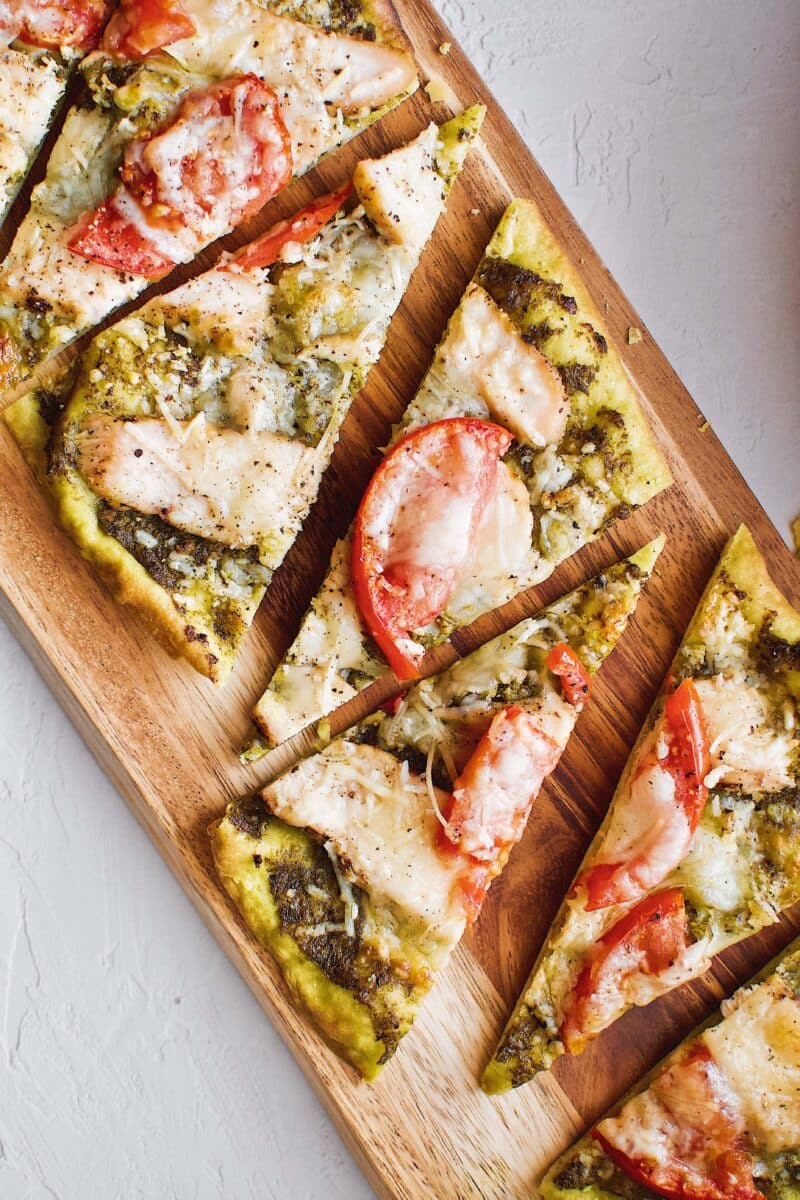 She shares a few other pizza variations in the cookbook and I talk more about those and my own personal variations on my Homemade Pizza Party post.
the review...
Let's take flavor first. When it comes to the Basil Pesto Chicken Pizza, it is always a winner. But I do have to say, I prefer it with tomatoes over the bell peppers she calls for in her recipe.
Now the Arugula & Prosciutto Pizza is a whole new and fresh take on a lighter feeling pizza, yet packed with fantastic flavor! I really loved the ricotta spread on the bottom of the crust. I LOVE ricotta, so I really enjoyed this one.
the reaction...
As far as the recipes go, they are both easy and straightforward to make.
The pesto pizza leaves itself open to endless possibilities. As I said earlier I like mine with tomatoes, sort of a play on a classic Margherita-style pizza but with pesto. Or swapping the pesto for barbeque sauce with the chicken and Jo's bell peppers.
That's the fun of pizza crust. You can throw almost anything on it and top it with cheese and it will be good.
I am not the biggest fan of her crust recipe. But that just might be my Chef instincts. I have a crust recipe I have been making for years and I just love that one. But Joann's version is easy to make and work with and great for the home cook.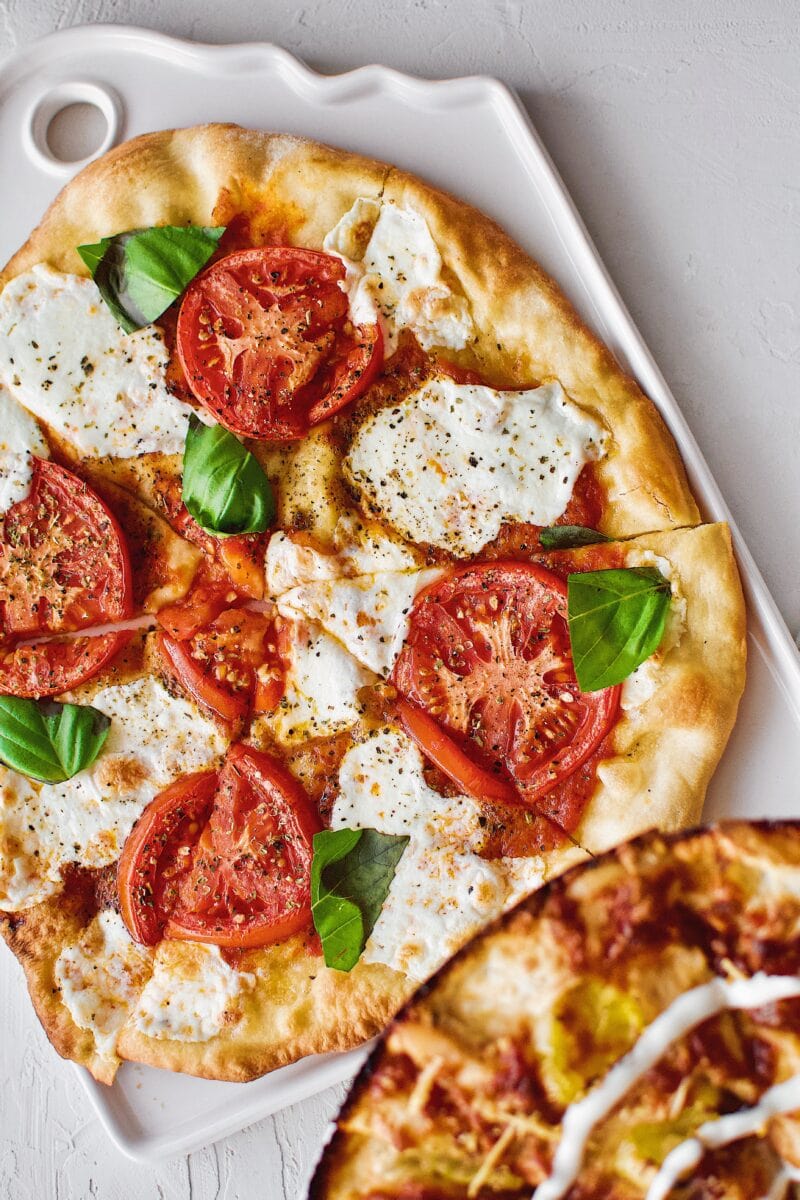 the tips...
If you have the time, make a fresh batch of Basil Pesto, it is always worth having it fresh. There is just really nothing like it.
Chef Tip, be sure to let the pizza dough relax for about 5 minutes after working with it. Each time you cut it and portion it before rolling it out. This will keep your dough soft, and your end result from being tough.
It will also prevent it from contracting when rolling out and getting smaller. The overworked dough will just continue to tighten up, resulting in a chewy end product. So take your time, it's worth it in the end.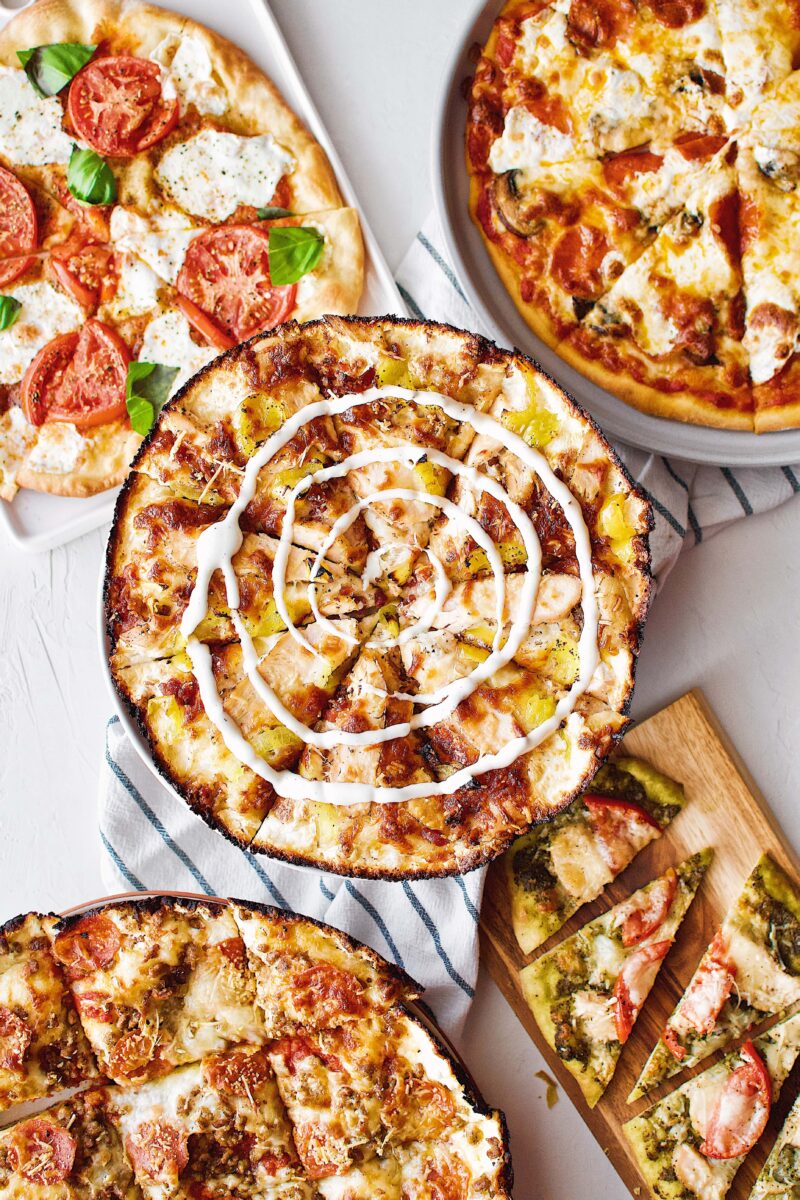 Overall, pizza night is always a good idea in my book. And it's something the whole family can get in on, kids and adults alike!
Until next time, Happy Cooking!
Kendell
If you watched Joanna makes this recipe on Season 5, Episode 5 of her new cooking show 'Magnolia Table with Joanna Gaines' you can get the recipe by CLICKING HERE, she shared it on her blog so you can make it at home!
read my other reviews of season 5 episode 5 here...
Caesar Salad (coming soon)