A good pumpkin loaf just makes fall, fall! I have a bit of an obsession with all things pumpkin that are not pie. This Chocolate Pumpkin Swirl Bread gives all the spicy, warm, fall feels mixed with the decadent chocolate swirl that makes this easily your new favorite slice.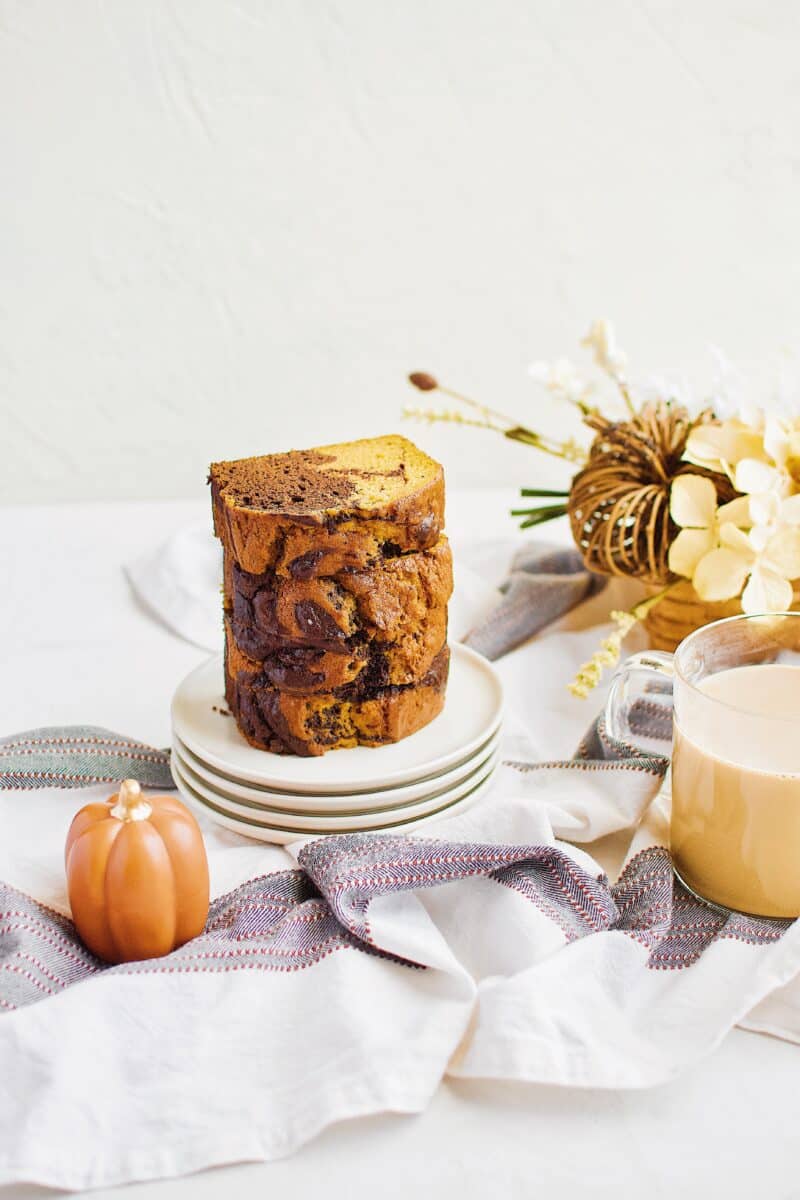 Creating the perfect swirl!
First, measure out all of your ingredients and get them ready to mix. This recipe requires melted butter, that is one thing you want to start first so that it can cool a little bit before you add it to the mix so that it doesn't cook your egg.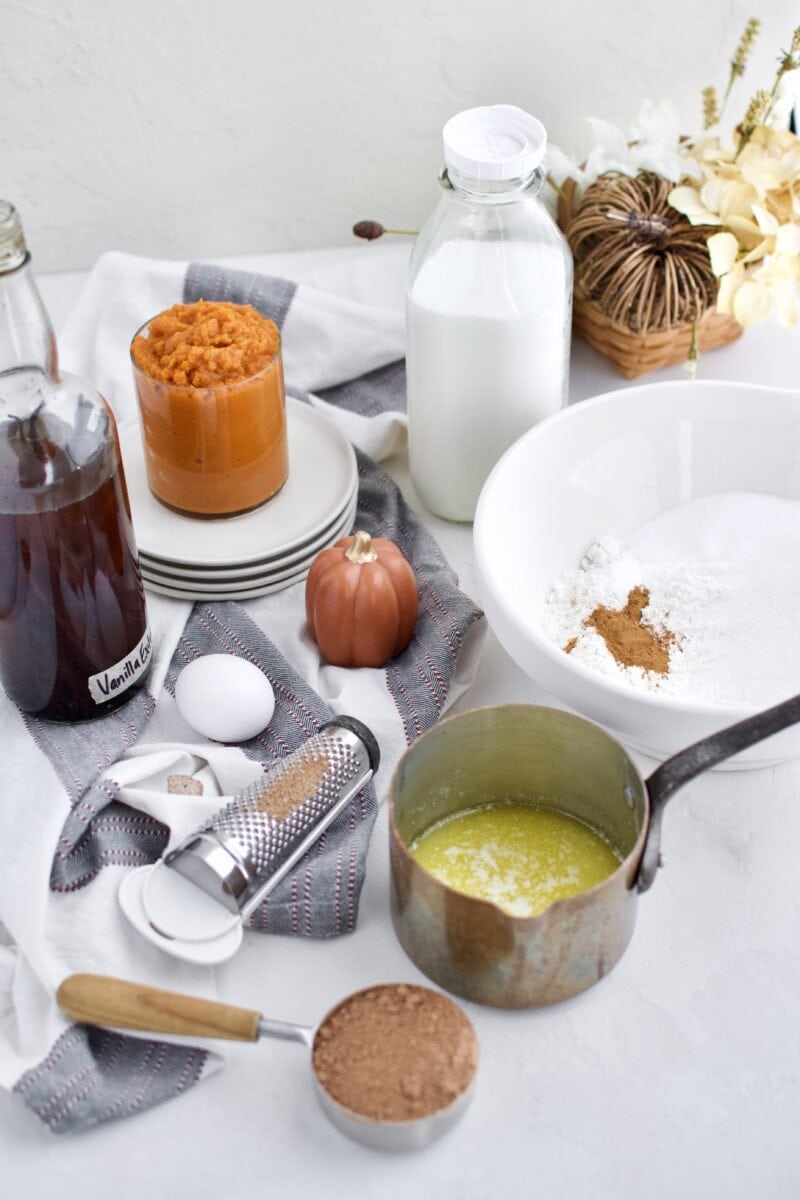 Once the base of the mixture is made, divide it in half so that you can mix half of it with the cocoa powder. Gently fold in the cocoa powder until it is well blended.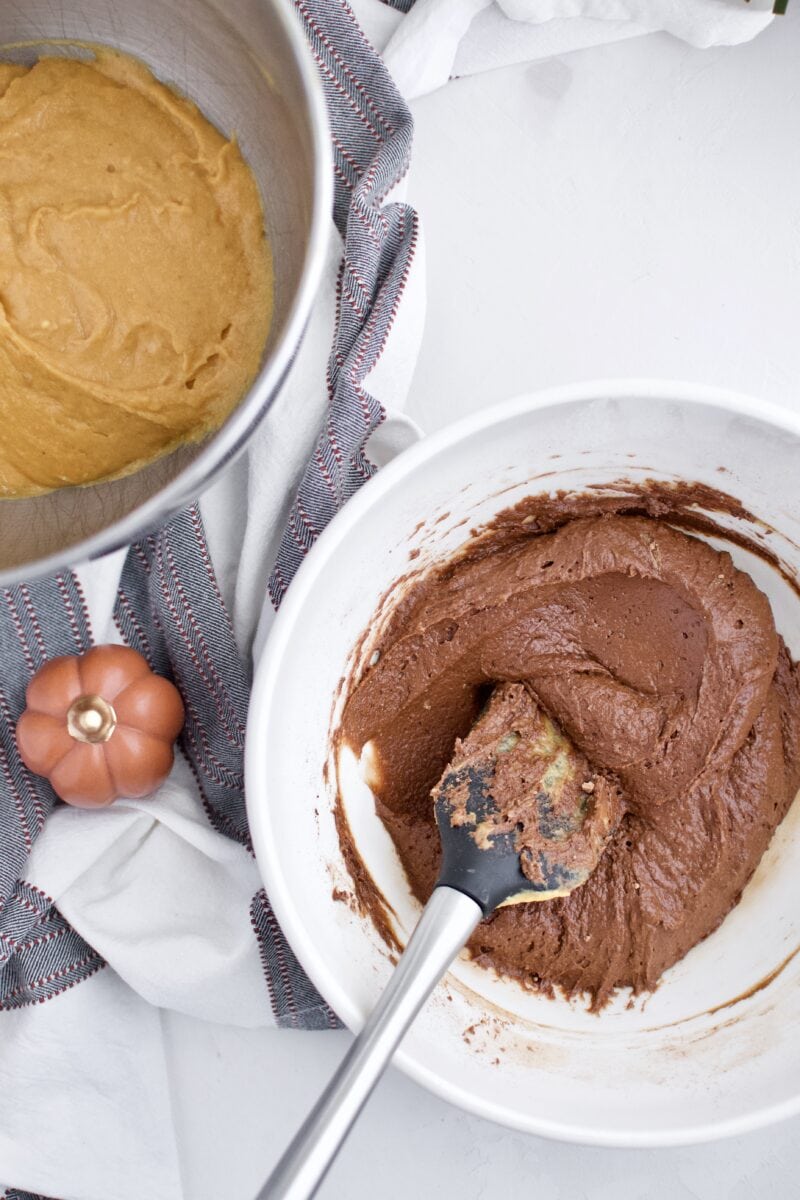 Now that your two mixtures are ready, lay alternating dollops of batter into the baking pan. I like to line my pan with parchment so I can lift the loaf out of the pan easily.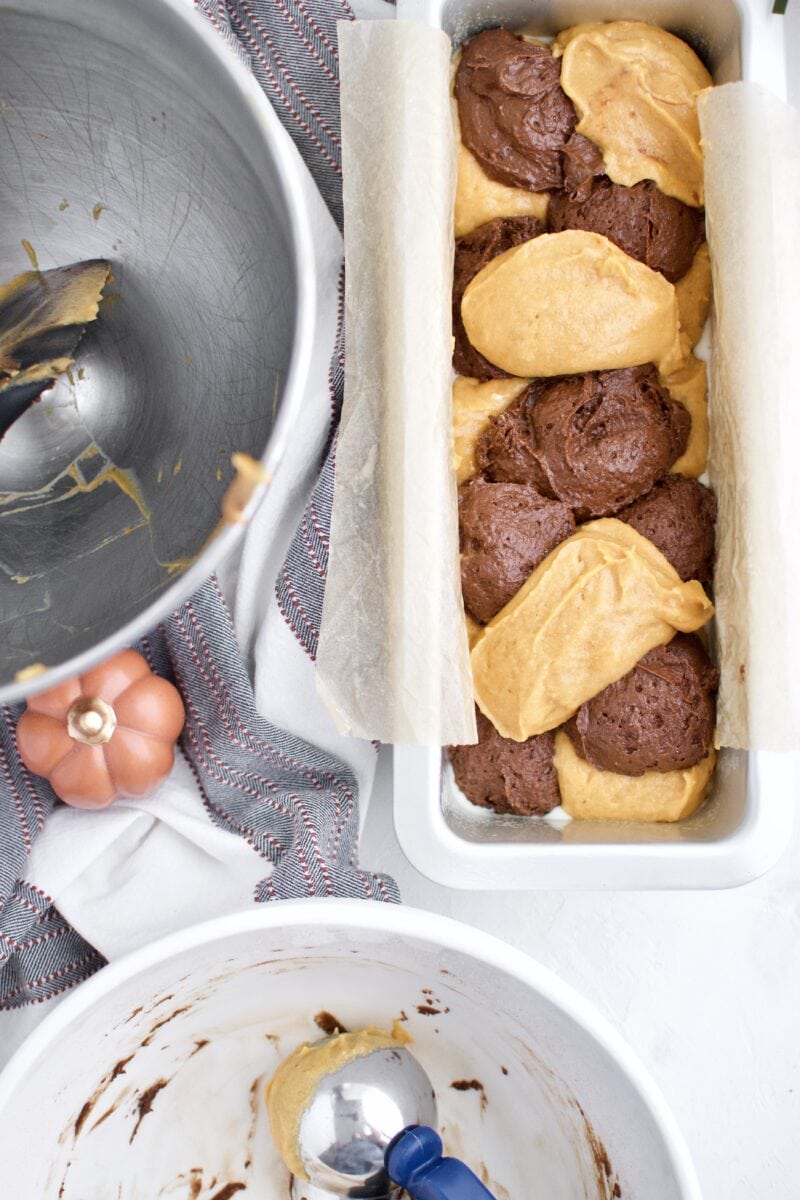 Once the loaf pan is full, take a knife and gently swirl the batters together. It doesn't a lot of working, just enough to make a nice swirl.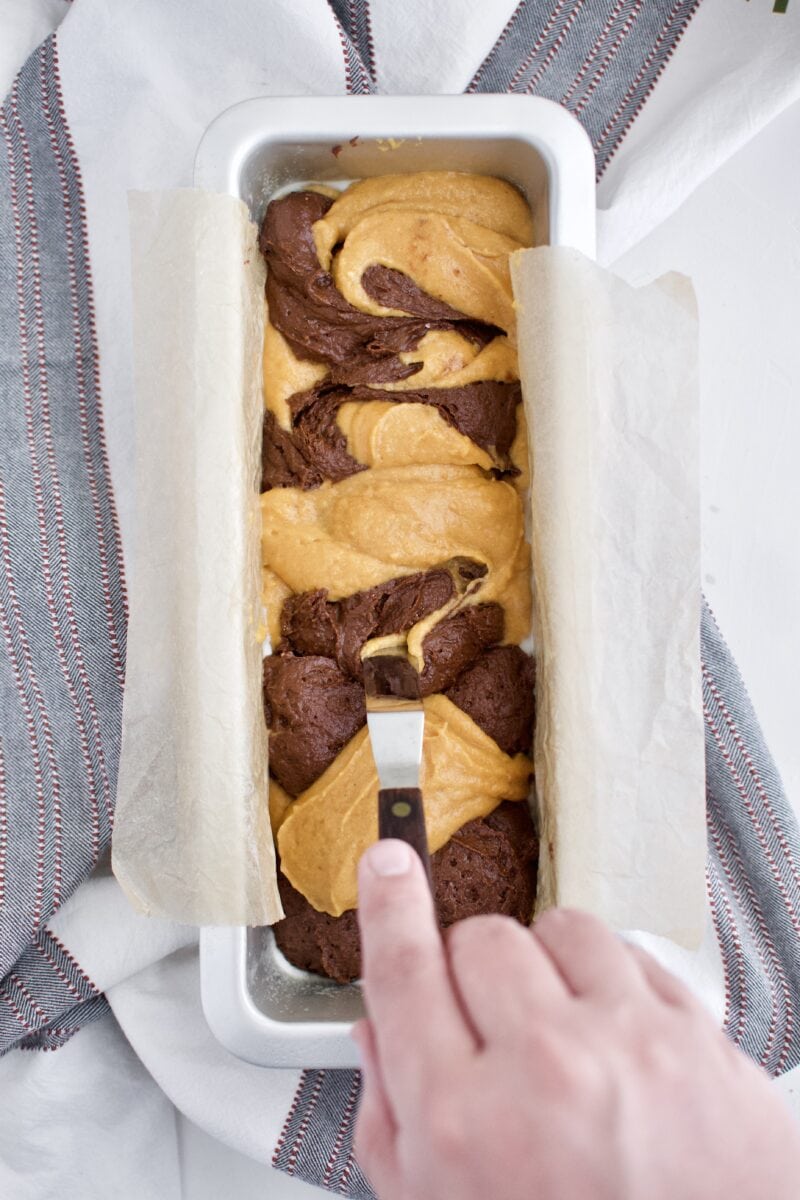 Once swirled it is ready to bake.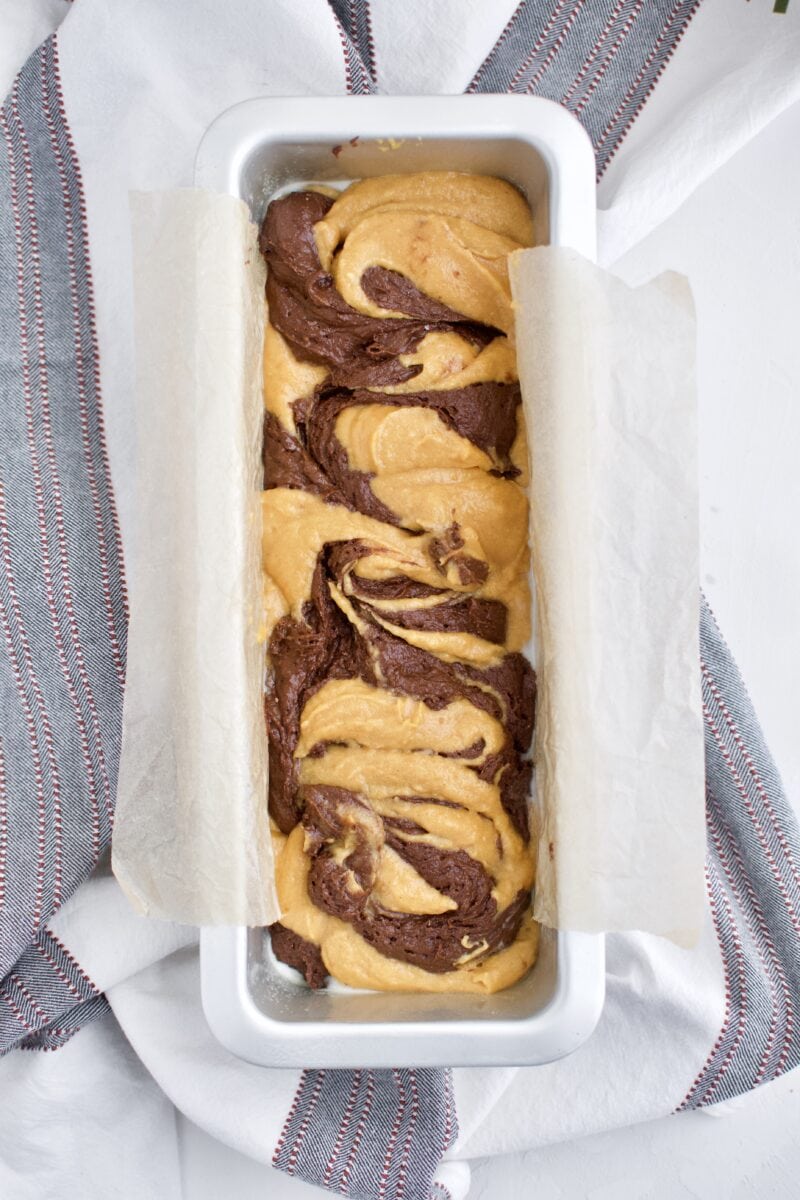 Bake the loaf until a cake tester comes out of the loaf cleanly and let it cool in the pan for about 10 minutes.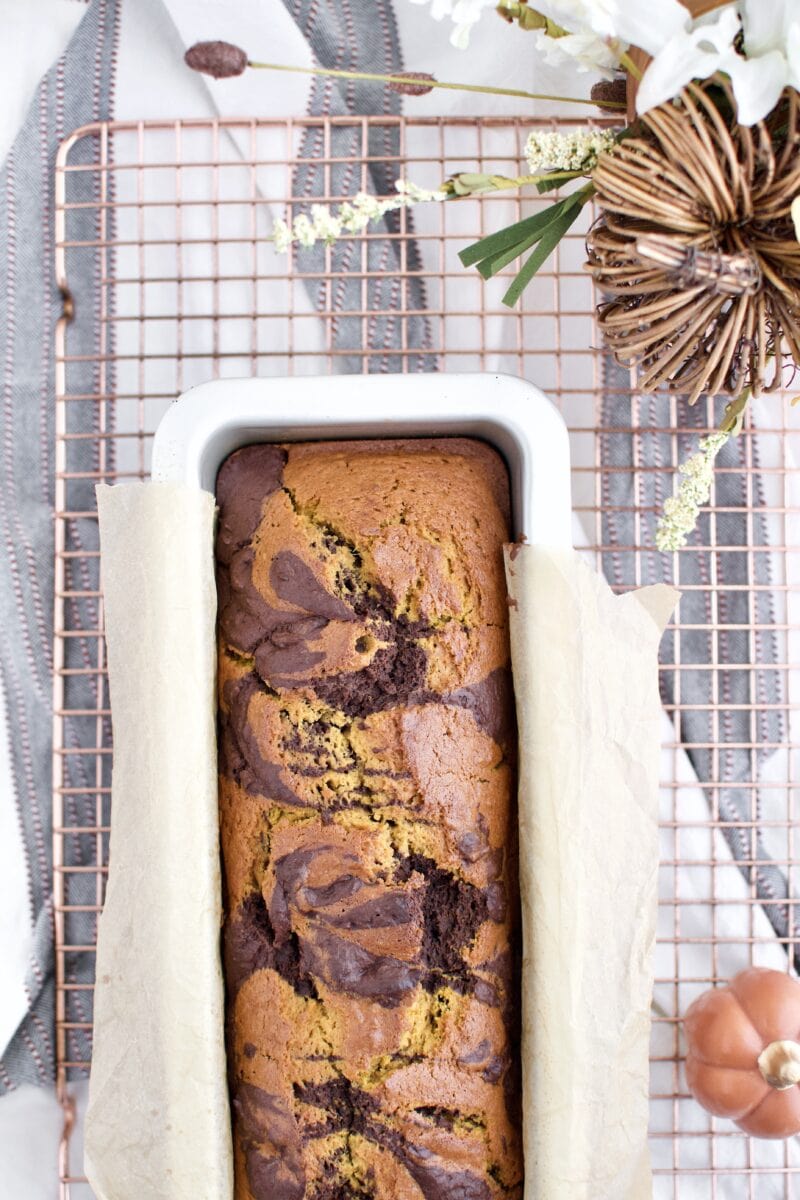 Once cooled, the loaf can be sliced. Store in an air-tight container and store on the counter for up to 3 days.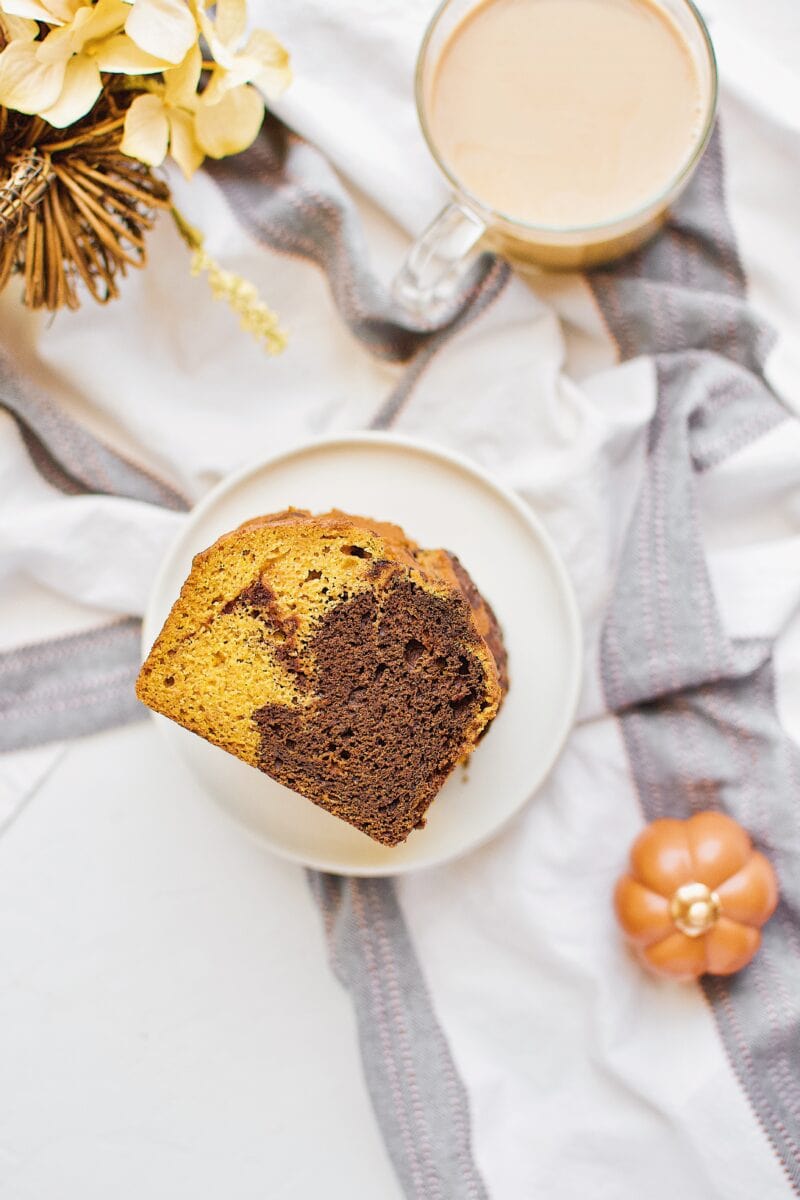 This Chocolate Pumpkin Swirl Bread goes perfectly with your morning coffee. A crisp fall day with a cup of pumpkin spice coffee and a slice of this bread and it's all you pumpkin bread dreams coming true!
It also pairs well as an afternoon pick me up paired with my Pumpkin Spice Chai Latte. It is made with a pumpkin spiced chai concentrate and my new favorite decadent drink, Pumpkin Milk! I would drink it every day, it's that good!
Did you make this recipe? Let me know by leaving a review or comment! And be sure to sign up for my newsletter, and follow along on Instagram, Pinterest, and Faceboo