To be honest I don't really eat out or hit drive-throughs anymore. Because of that, I am finding new ways to indulge in my restaurant favorites at home. I used to love running through Starbucks, but I have to say, my Pumpkin Spice Chai Latte just might be better than anything that I used to get there, and I can get a whole pitcher of drinks for the cost of one at the store.
Explore more of my favorite Pumpkin Recipes HERE!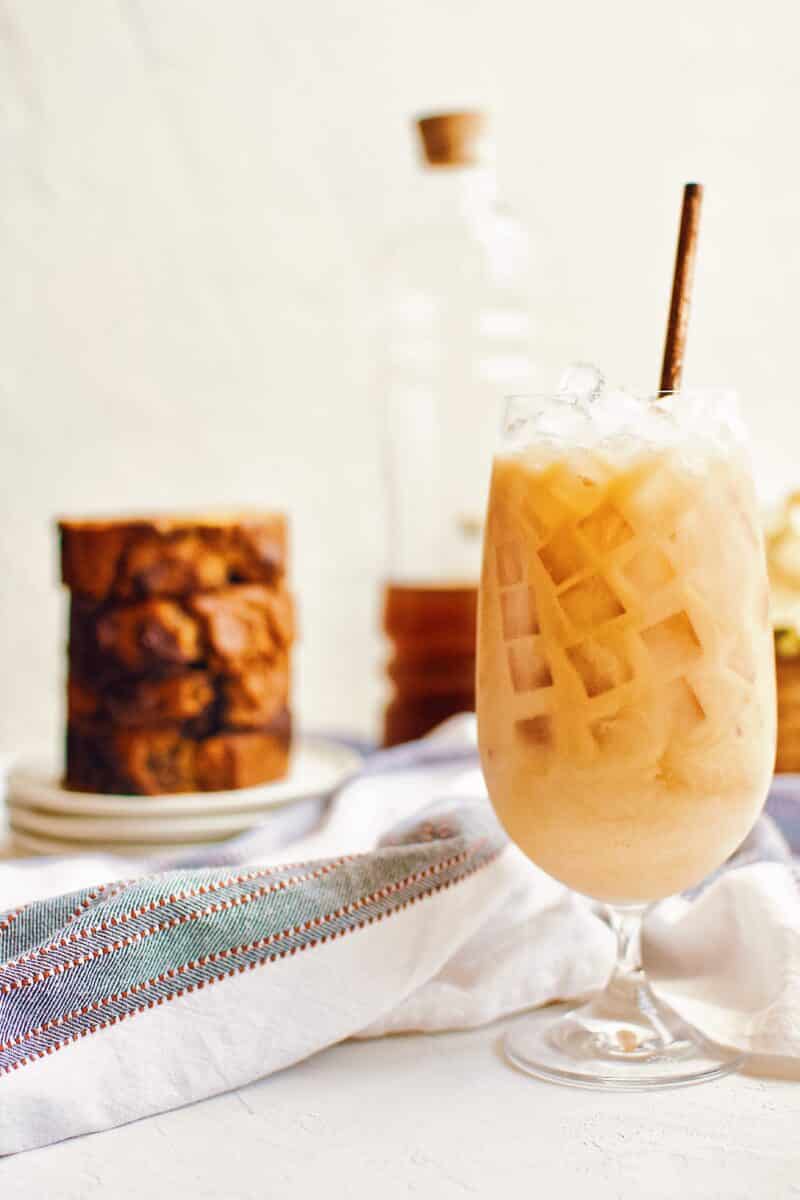 Conjuring your new favorite brew!
This recipe starts with brewing an extra-strong chai tea. Pick your favorite, I used the tevana, but I have even seen a Pumpkin Spice Chai out in the wild, so use what you like or explore something new.
Chai tea is spicy and with sweet notes so enhancing the flavor and gently sweetening it with just a little bit of sugar and adding a little extra spice is all it needs. I love the extra spicy notes that the pie spices brings. It makes for a beautifully balanced latte.
Once you have brewed your tea, let it cool. I like to make a batch of this once a week and just keep it in the fridge. This lets me have easy access to an iced latte whenever I need a little mid-day pick me up.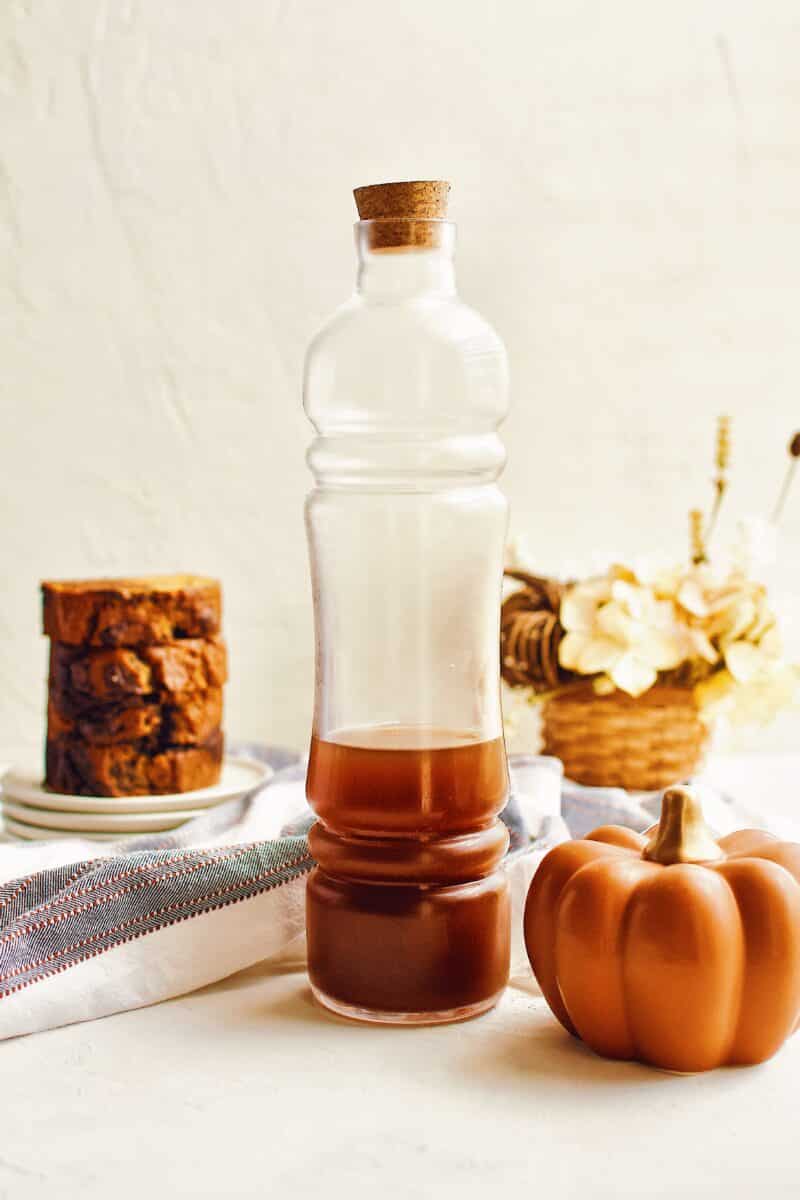 Pumpkin Milk!
I love all things pumpkin that are not pie and this just might be my new favorite. It's like strawberry milk in the summer, but for fall!
This is a quick to make slightly sweet milk. I simply bring some milk, pumpkin puree, and a little sweetened condensed milk to a simmer, let it steep, then strain and cool. I could probably just drink it straight, but it is a fantastic compliment to the chai tea.
Feel free to use any milk you like, any type will work if you want to make this dairy-free.
Get my Pumpkin Milk recipe HERE!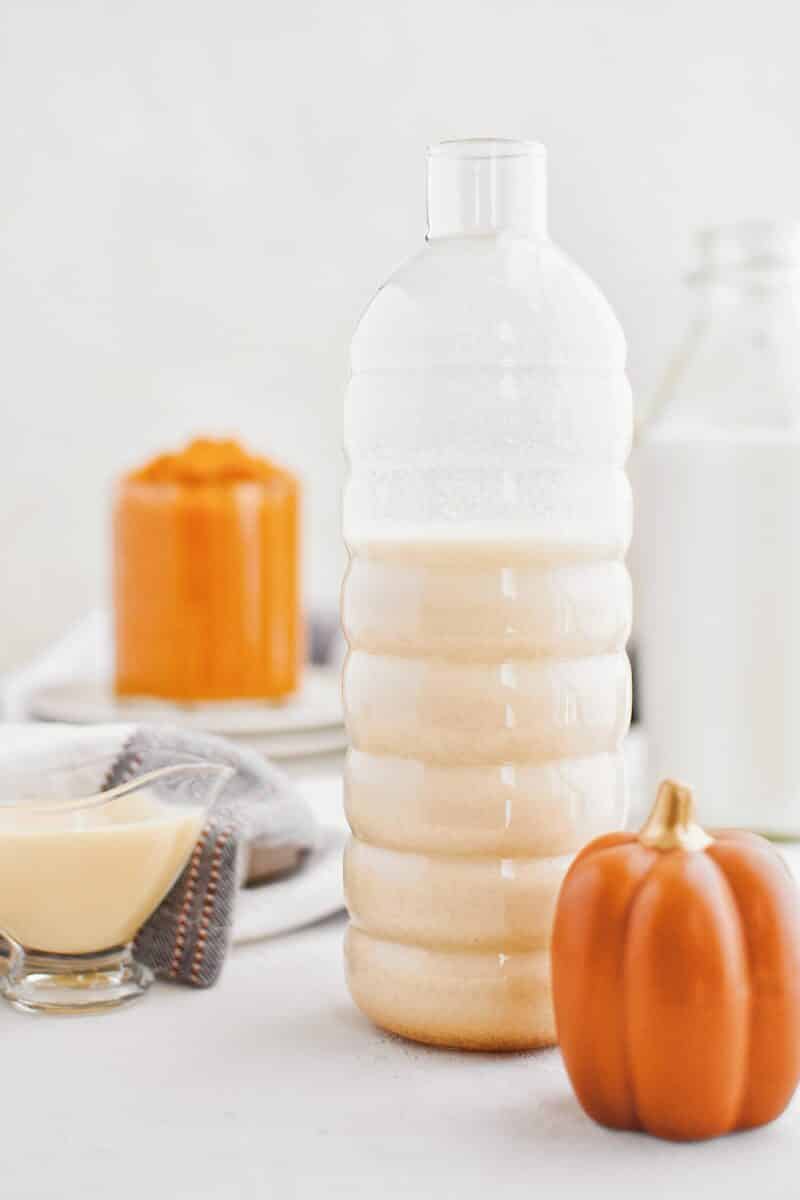 Building a fantastic latte!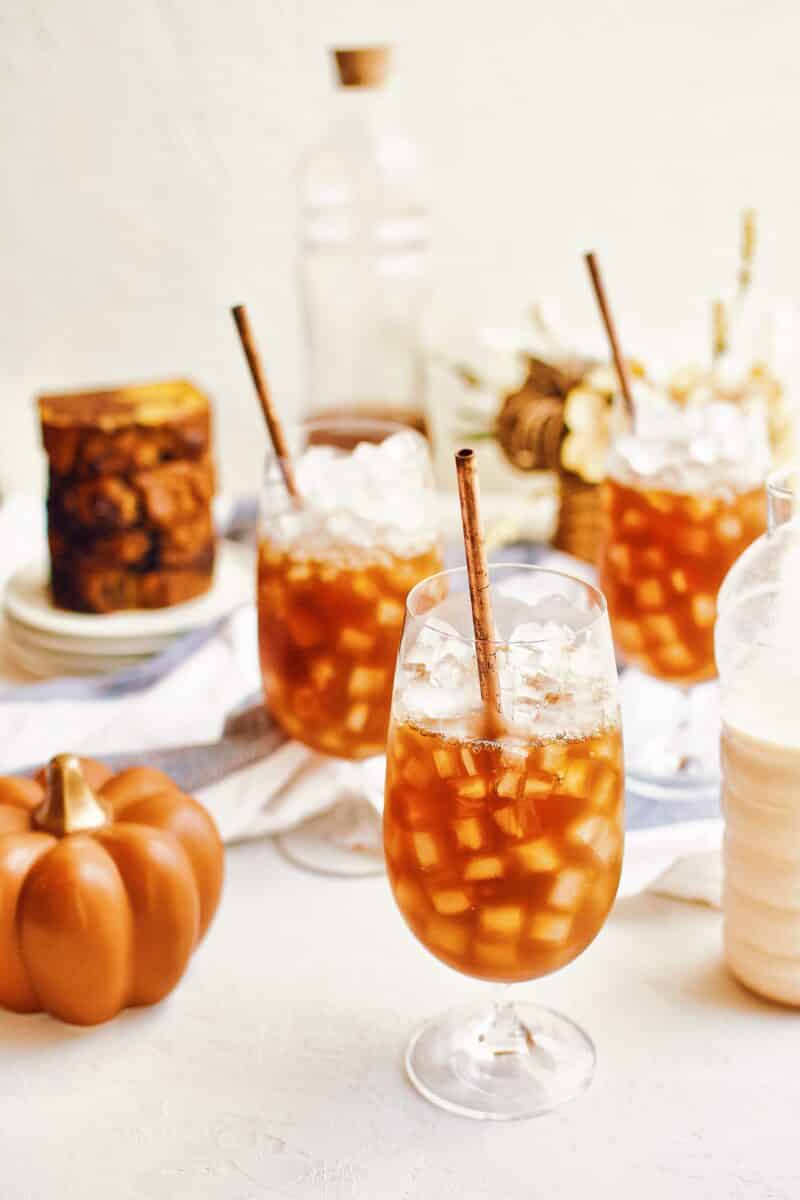 To make the latte, fill a glass to the top with ice. Then fill it about ⅔'s full with the chai concentrate. Top with a splash of Pumpkin Milk and enjoy.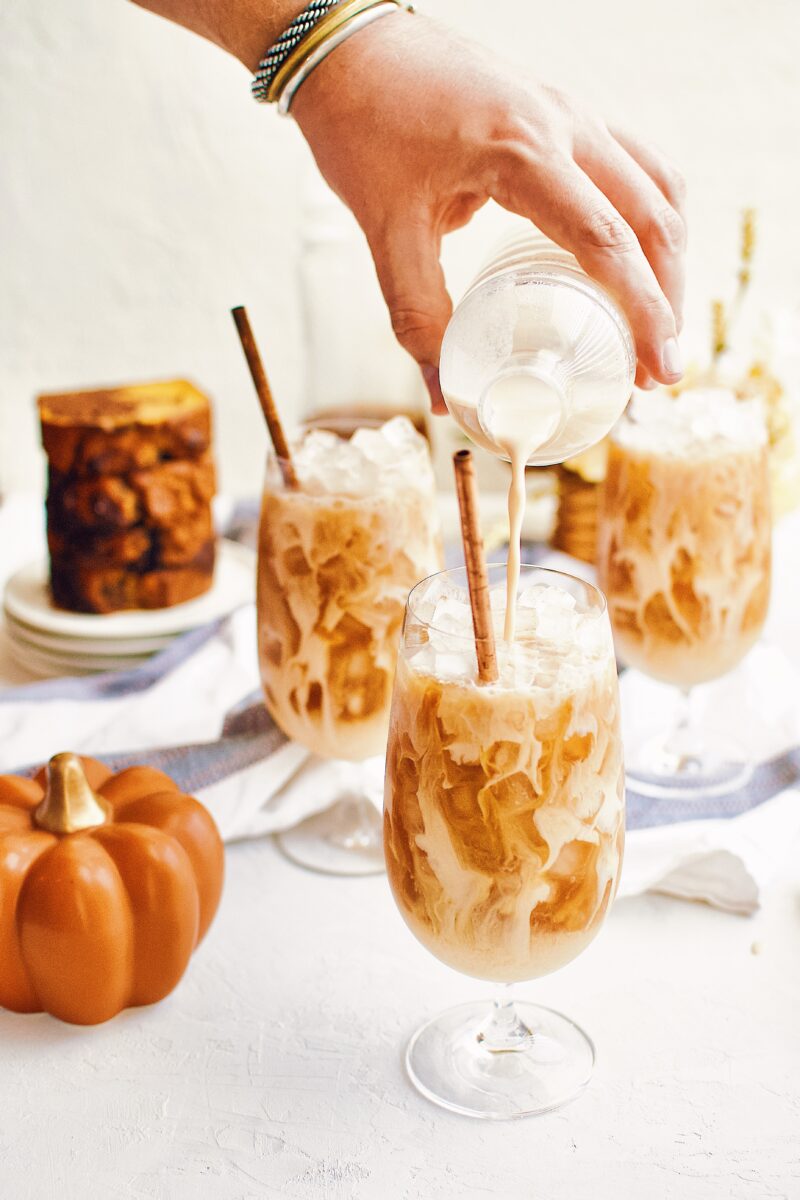 The best part is that you can add as much or as little pumpkin milk as you like. Tailor it to your taste and make this Pumpkin Spice Chai Latte your new favorite fall drink!
What to pair with your latte!
My recipe for Chocolate Pumpkin Swirl Bread that you see in these pictures is a fantastic accompaniment and makes for a wonderful midday pick me up!
If you like this latte for breakfast try it with my Pumpkin Spice Cinnamon Rolls. They are super fluffy and ooey-gooey, and just so fall you could scream!
I would also love it with my Copycat Starbucks Pumpkin Cream Cheese Muffins. They are JUST as good as what you can get at the coffee shop, but you can enjoy to your heart's content!
And if you prefer a coffee, grab my homemade Pumpkin Spice Coffee Creamer recipe that spices up your morning cup of joe in just the right way!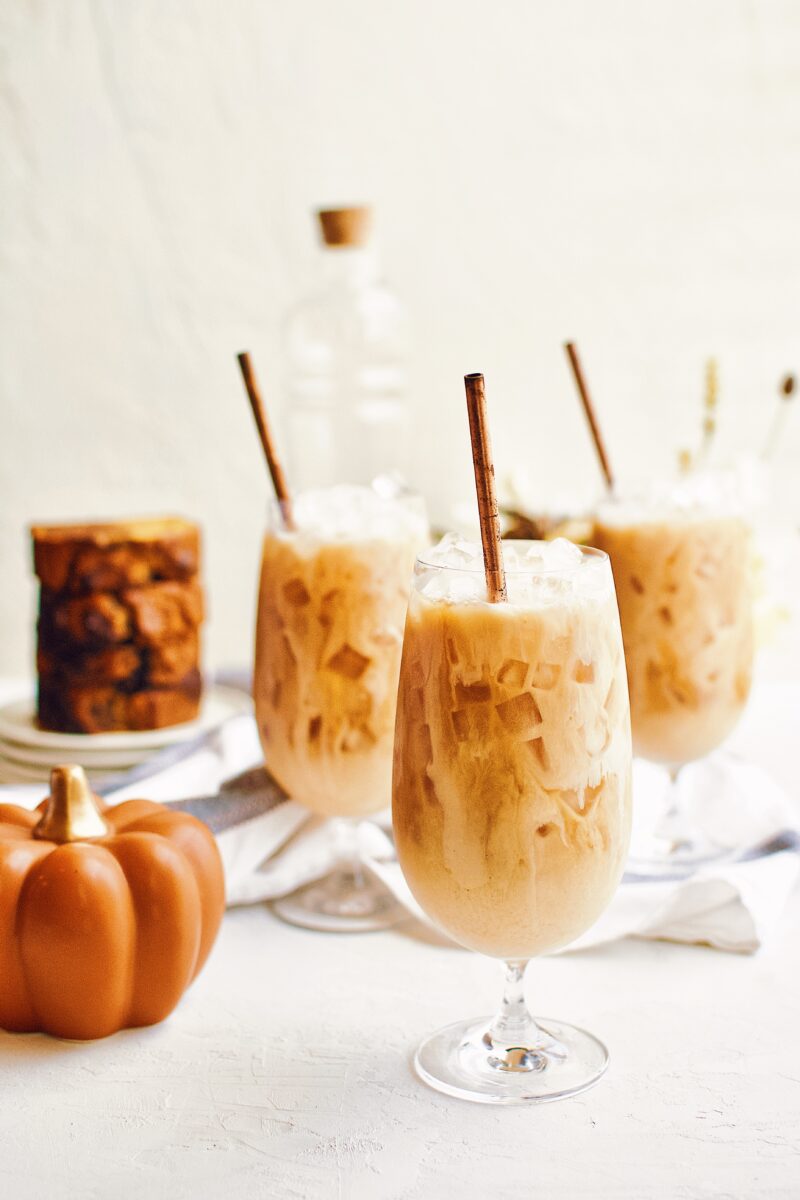 If you make this recipe, please let me know by leaving a review at the bottom of this page!
And make sure to sign up for my newsletter and follow along on Instagram, Pinterest, and Facebook for more KendellKreations!
MY LATEST RECIPES!
Get my NEW e-Cookbook here!! ⬇️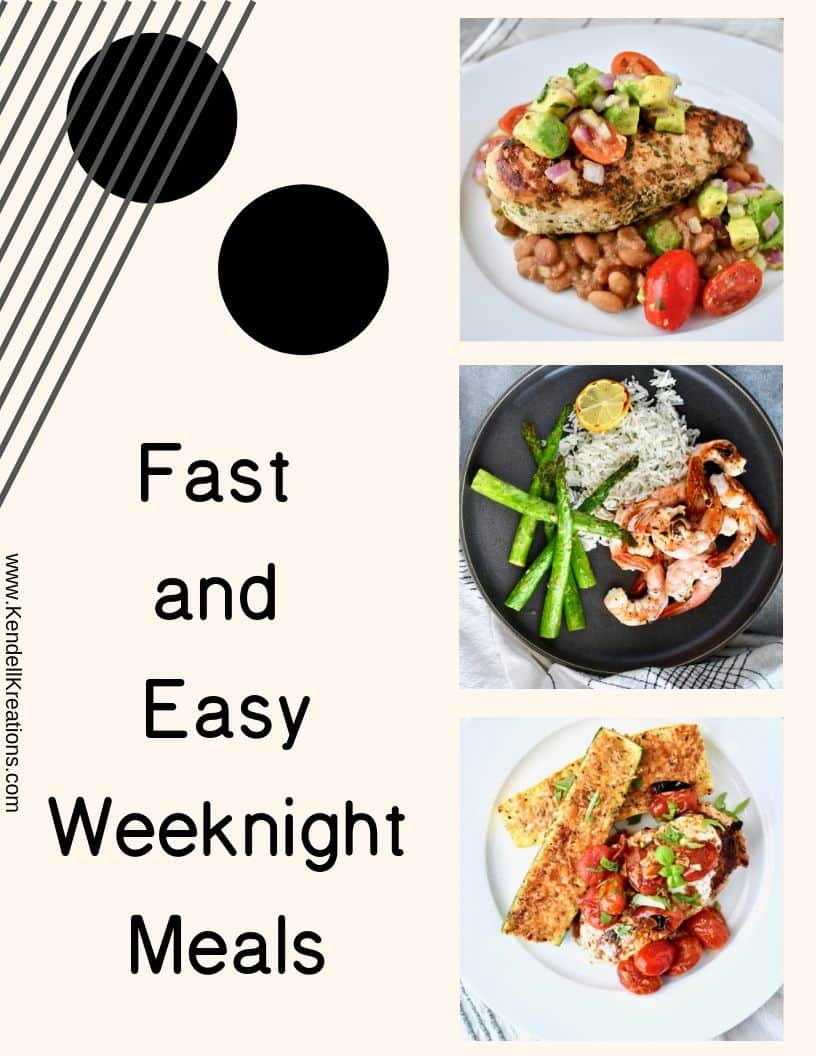 MY FAVORITE KITCHEN TOOLS!
Here are a few links to some of my favorite kitchen tools! You get a car, YOu get a car, YOU ALL GET A CAR…in my best Oprah voice
These Rösle Silicone Tongs are a little pricey but they will last you the rest of your life and are the softest in your hand. This is important for someone like m that cooks so much. It reduces strain, I have 4 sets in my kitchen!
These are my FAVE Nordic Ware Sheet Pans, every kitchen should have at least 2 sets of these! I think I have at least 4 of each of these.
This is my favorite pressure cooker, the Fagor is the same concept as the "Instant Pot" but easier to use in my opinion, if you don't have one you NEED one, it will be your best friend in the kitchen!
A sharp knife is the most important tool in the kitchen, these Japanese steel "Shun" knives are my favorite! And this is a great starter set to build on. Once you try them you will be in love so use this as a foundation you can build on for years to come.
This Scanpan 11″ skillet is just the right size for almost anything you will need to cook and my best friend and a real workhorse in my kitchen, it's also a great deal at $99. Scanpan is the best in the world for healthy cooking. It is coated with a proprietary ceramic-titanium coating that is durable while allowing you to use fewer fats and oils when cooking. It is a coating only they use. I could talk all day about my love for these pans, message me if you want more info. Here are some other sizes that are available if you are looking to outfit your kitchen with some new goodies. 8″ & 10″ Skillet set or 8″ Skillet, I still need this one for my kitchen  Also, I don't really know how to cook small so the 12.5″ is my other fave!
This giant vat of olive oil is my favorite, I decant it into a smaller bottle for my counter. Or put this spigot on top of a wine bottle!
My favorite baking dish that is so easy to clean even burnt on cheese slides right off!
This Tovolo jar scraper has to be my single favorite kitchen tool, it is definitely the most used tool in my kitchen. If you are NOT a gadget person, this is the only necessity I say is a MUST beyond the wooden spoon.
A great wood spoon is essential, this Olive Wood one is my favorite, I have more than I can count. But can you really ever have too many?
A food scale can be a very important tool in your kitchen, this one is the one I use every day!
If you love Joanna Gaines as much as I do then the 'Magnolia Table Cookbook' is a must in your kitchen, get a copy HERE!