The Cinnamon Squares from the Magnolia Table Cookbook Vol.1, as Joanna Gaines describes, are a "bit of a labor of love" but completely and absolutely worthwhile! I love the story she shares at the top of the recipe where she talks about making these with the kids at school holidays when she has a little extra time to spend on them.
To get this recipe FREE, click THIS LINK to download the recipe that Joanna shared on the Magnolia website for your use if you don't have the cookbook.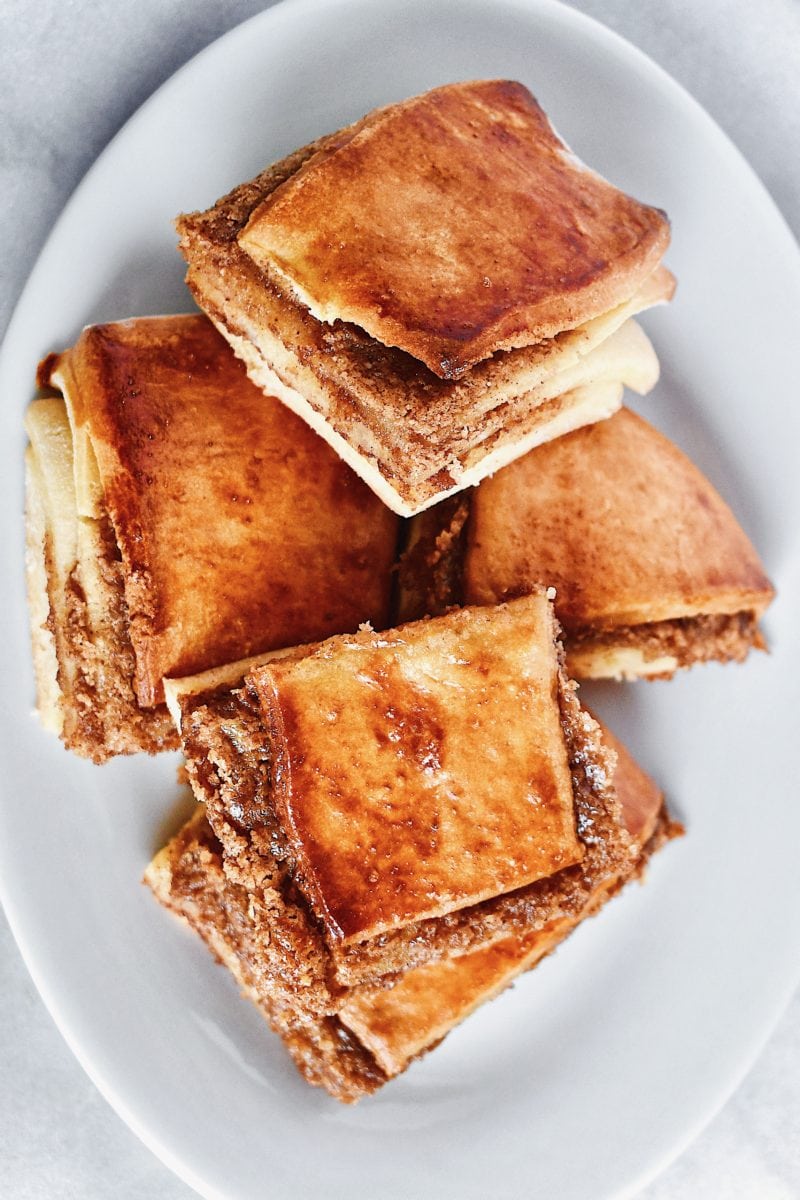 The Review...
Baking these Cinnamon Squares will fill your home with the most wonderful aroma of cinnamon, sugar, and yeasted dough making for some of the most amazing flavor memories that will trigger you and your family for years to come! This is one of those recipes that will bring back memories from childhood for the rest of your life. They are a wonderful tradition to start and make for all the special occasions!
The dough for this recipe comes together quickly. The waiting is the hardest/easiest part. It is the only thing you have to really wait on is for the dough to rise. But it gives you time to make your filling and then you are ready to roll when your dough has proofed.
I will say, this recipe makes a MASSIVE batch, and I will probably cut it in half when I make it again in the future. I froze half of the finished product which meant that they were enjoyed for many weekend breakfasts to come.
The Reaction...
These Cinnamon Squares are a delicious, beautiful breakfast addition to any table. This dough produces some great pillow-like squares, with lightly crisp edges and a soft center. My mom told me she wouldn't be sad if I decided to make those more often.
Spicy and sweet this is a recipe I wouldn't mind makine over and over. The dough is super easy to toss together and quick to make,
The TIPS...
If you froze them throw them in the toaster oven to warm them up and it was like the first time they came out of the oven. They hold up beautifully. They stay tender and soft just gently warm them in a 350˚F oven for 6-8 min just til warmed thru.
I have had a few comments about people having a hard time working with the dough. When initially mixing the dough, it should be slightly tacky, but not sticky. If the dough it too wet add a little extra flour ¼ cup at a time until the dough can be handled but not completely stick to your hands.
Also, from my experience working with dough over the years (I had a few years where I was obsessed with making bread almost daily) I believe that if you wanted to you could easily roll this recipe and make them into cinnamon rolls.
Just beware of the filling, if it leaks to be bottom of a pan it will be hard to get off. It is SUPER STICKY. You will want to line your pan with parchment and spray it well with pan spray to keep clean up easy. That said, I love making them into squares, they get really fluffy layers in the middle that are super soft and tender.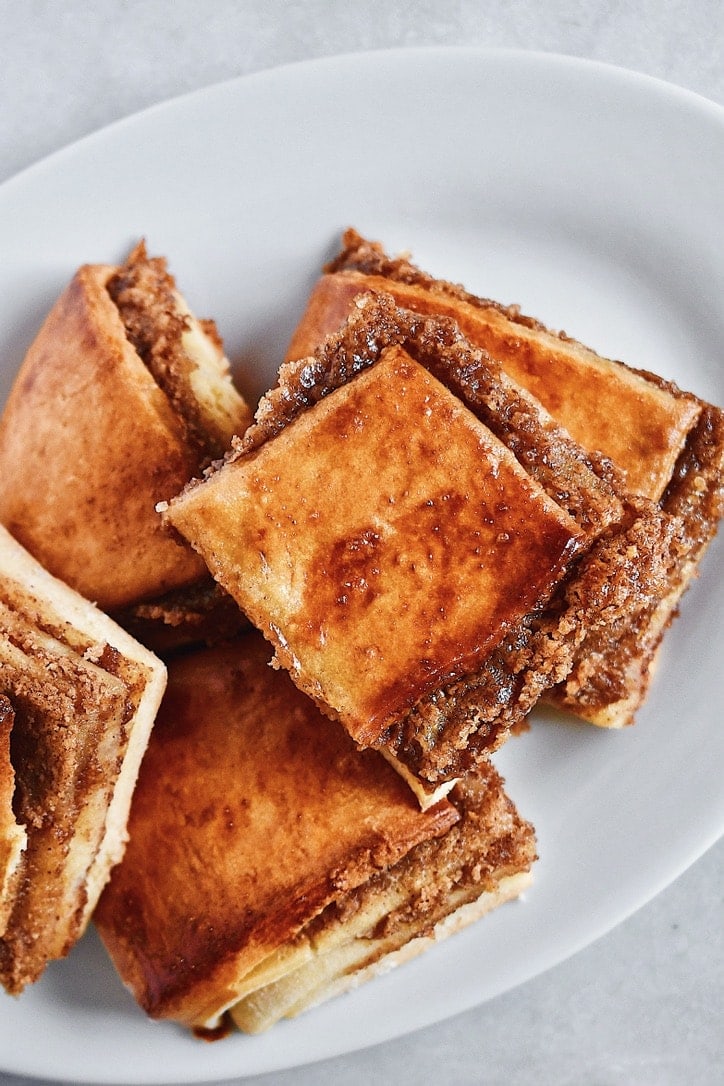 Overall, I hope you enjoy them as much as my family and I have. If you have any notes or questions about them feel free to leave a comment at the bottom of this page. I would love to hear from you!
Until next time, Happy Cooking!
Kendell
If you watched Joanna makes this recipe on Season 4, Episode 5 of her new cooking show 'Magnolia Table with Joanna Gaines' you can get the recipe by CLICKING HERE, she shared it on her blog so you can make it at home!
read my other reviews of season 4 episode 5 here...
Snickerdoodle Coffee (coming soon)
Mixed Berry Salad (coming soon)
Churros (coming soon)
Did you make this recipe? Let me know by leaving a review or comment! And be sure to sign up for my newsletter, and follow along on Instagram, Pinterest, and Facebook!