This recipe is an easy classic that fits right in at almost any backyard bash. It is one that I make every once and a while when I really get a taste for it. This version of Broccoli Cauliflower Salad is my take on the classic, it's a little elevated while staying a lot basic, but 100% hits the spot!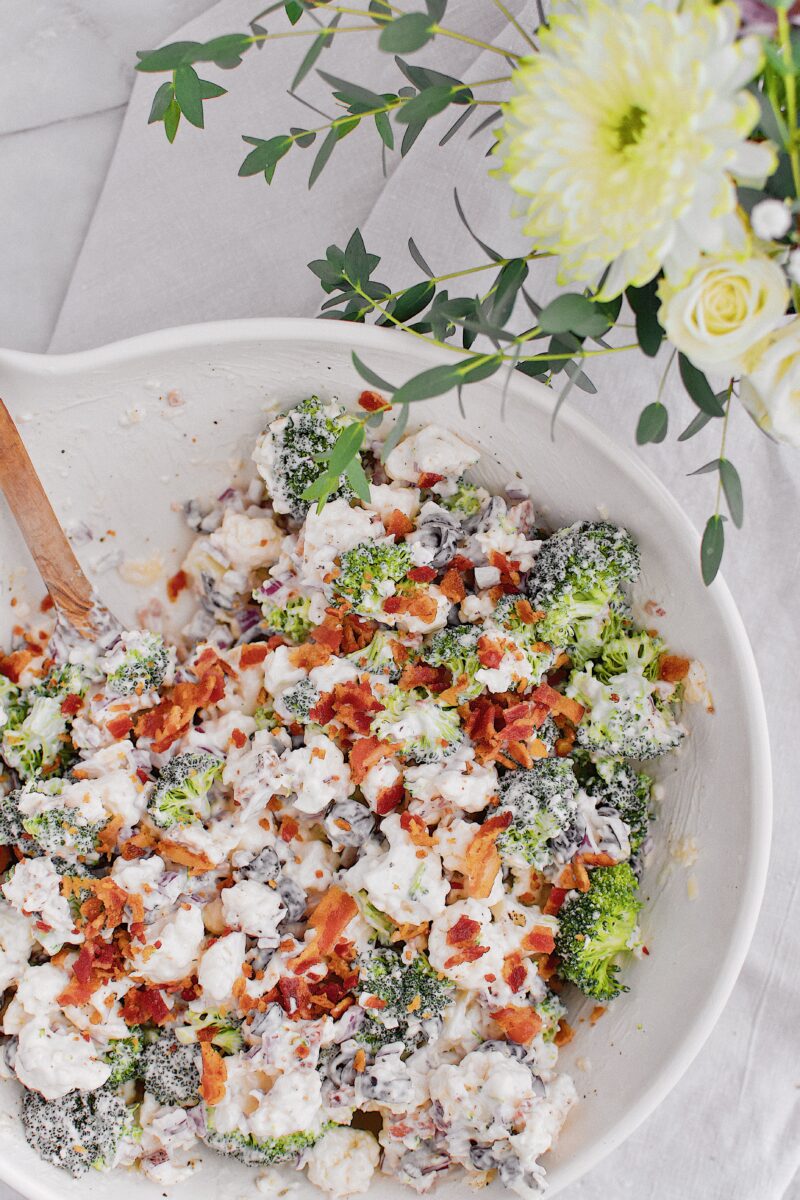 Making this Broccoli Cauliflower Salad your own!
What I love about food is the way you can take a recipe and add or subtract your favorite things to make it just what you like. I have done that with this recipe over the years and having just made this one recently I think I have gotten it to my all-time best.
This Broccoli Cauliflower Salad starts with some basic and one not so basic ingredients. But that ONE ingredient that you will splurge on for this recipe makes all the difference.
So what is it...? The one thing I switched up this time was the cheese! Instead of just using a generic cheddar or cheese blend, I used what I had in my fridge that needed to be used up and it was AMAZING.
I used a Cabot cheese called Cabot Clothbound. It is a higher-end version of their white cheddar and it just made all the difference here! Hand shredded directly into the bowl, the extra pungent white cheddar flavor, and the extra saltiness it carries made it THE BEST version of this salad I have made yet.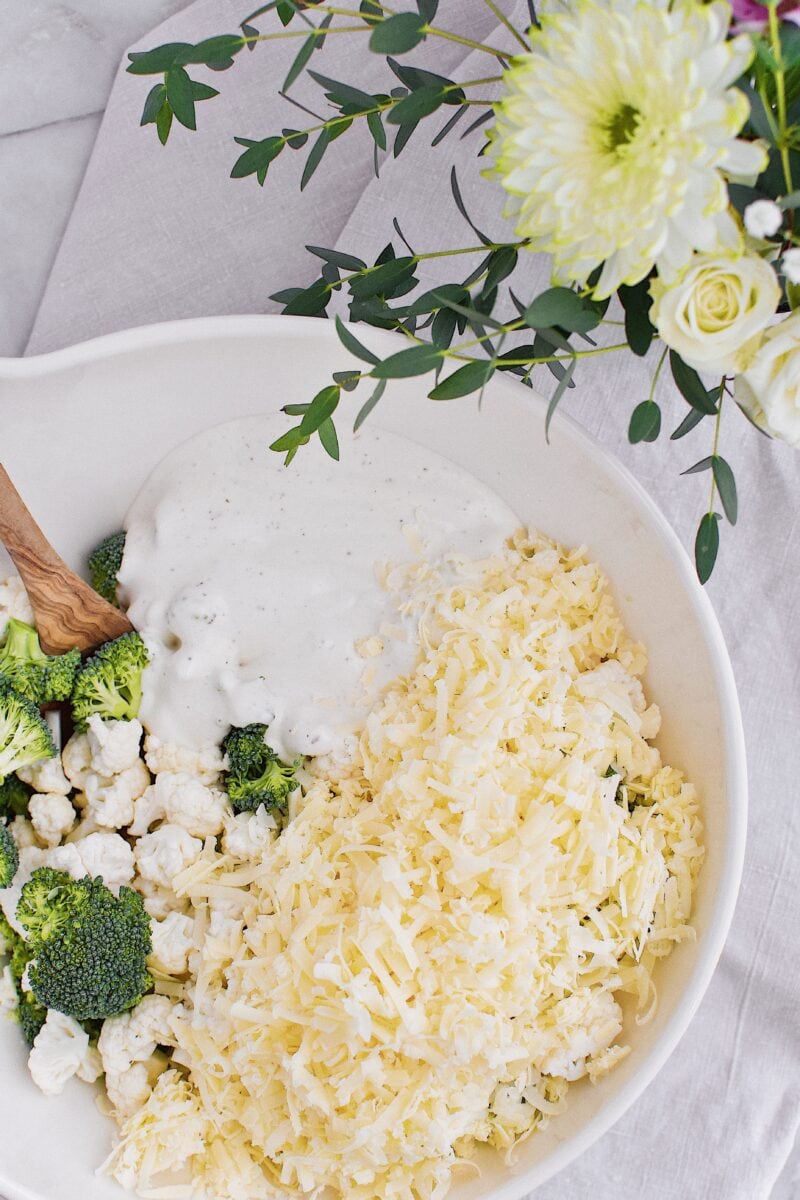 Getting the flavor just right!
I like to layer in the ingredients and taste and adjust the seasonings as needed. People often ask "how did you get this to taste so good"? It starts with not leaving anything out, especially salt!
Salt is an essential ingredient that people have become conditioned to be afraid of. If you are using something other than heavily processed iodized salt, it is actually a necessity. Your body actually needs the minerals it provides and it is not a bad thing to add into you diet!
My favorite size of salt to use for cooking is Kosher, but feel free to learn more about REAL SALT HERE!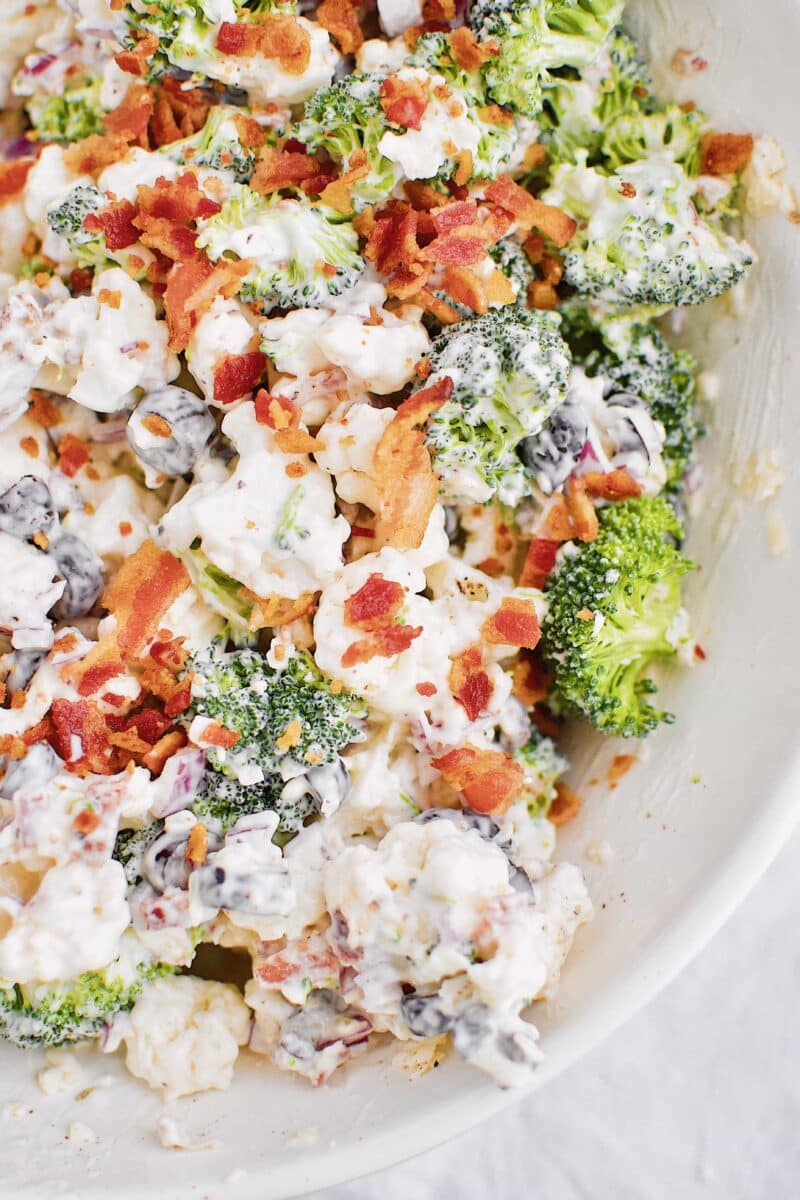 I then mix in about half of the bacon and stir it all together, saving some to garnish the top with. It just makes for nice presentation, which is important because EVERYONE eats with their eyes first. I also feel like it is important to make it nice, even if it is "just" for you at home!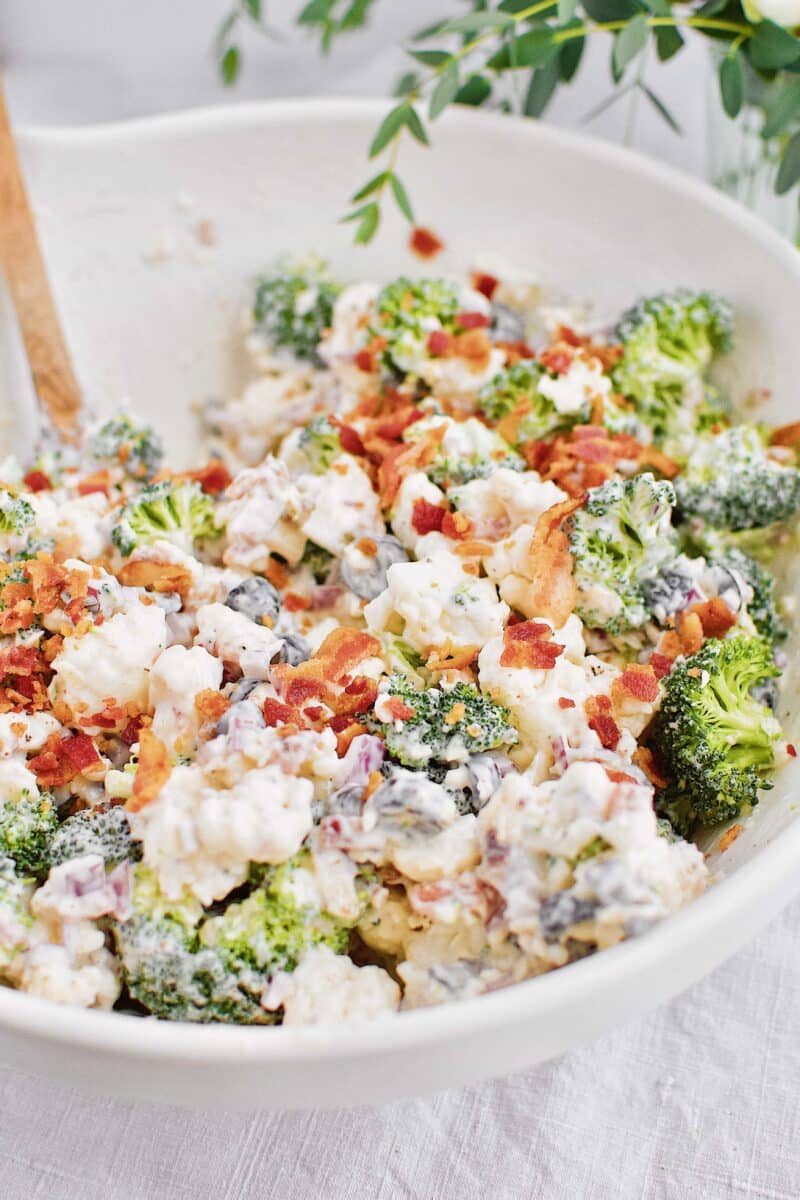 Did you make this recipe? Let me know by leaving a review or comment! And be sure to sign up for my newsletter, and follow along on Instagram, Pinterest, and Facebook.