This is an old recipe from one of the first restaurants that I worked in out of culinary school. I would make it from time to time at home for my dad and he still asks for it EVERY time I ask what he wants for dinner. This recipe for Habanero Cream Corn is one that will live on as maybe the most beloved recipe I have ever cooked for my dad!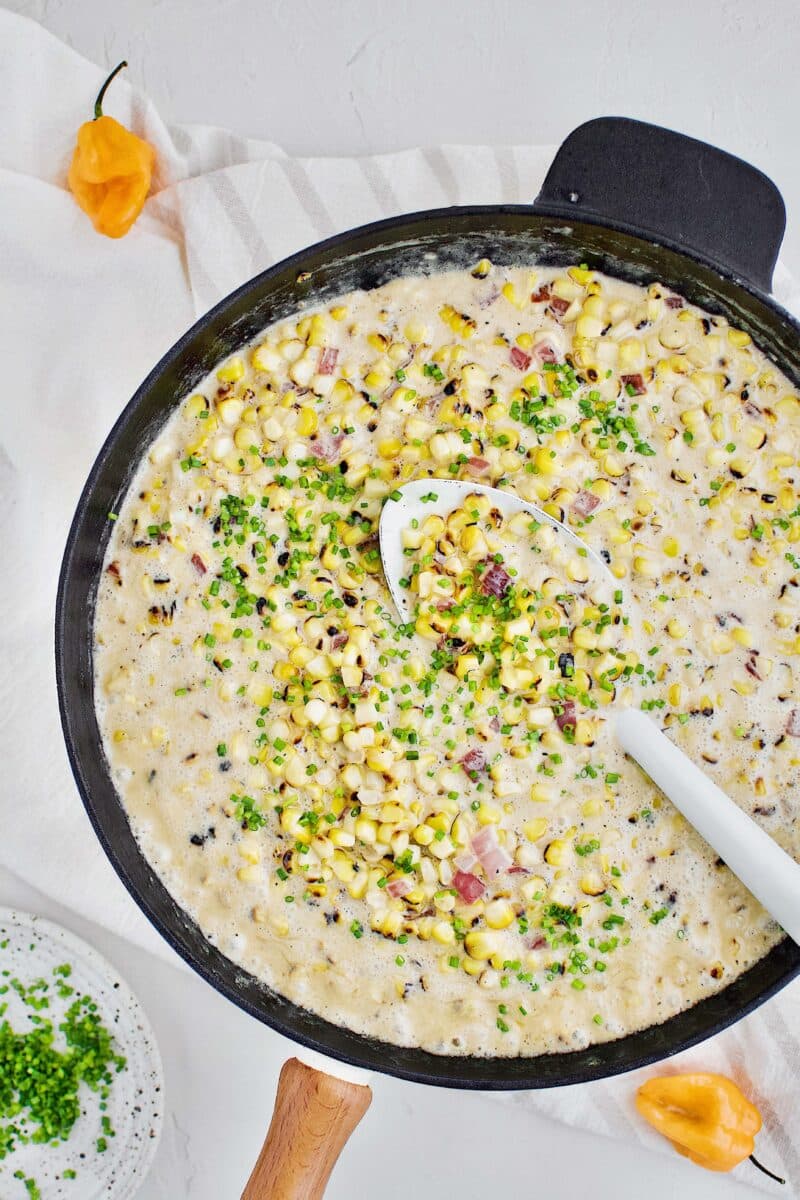 Preparing your ingredients
This recipe requires two basic prep items before making the finished product. The corn needs to be grilled, and the habanero cream needs to be made.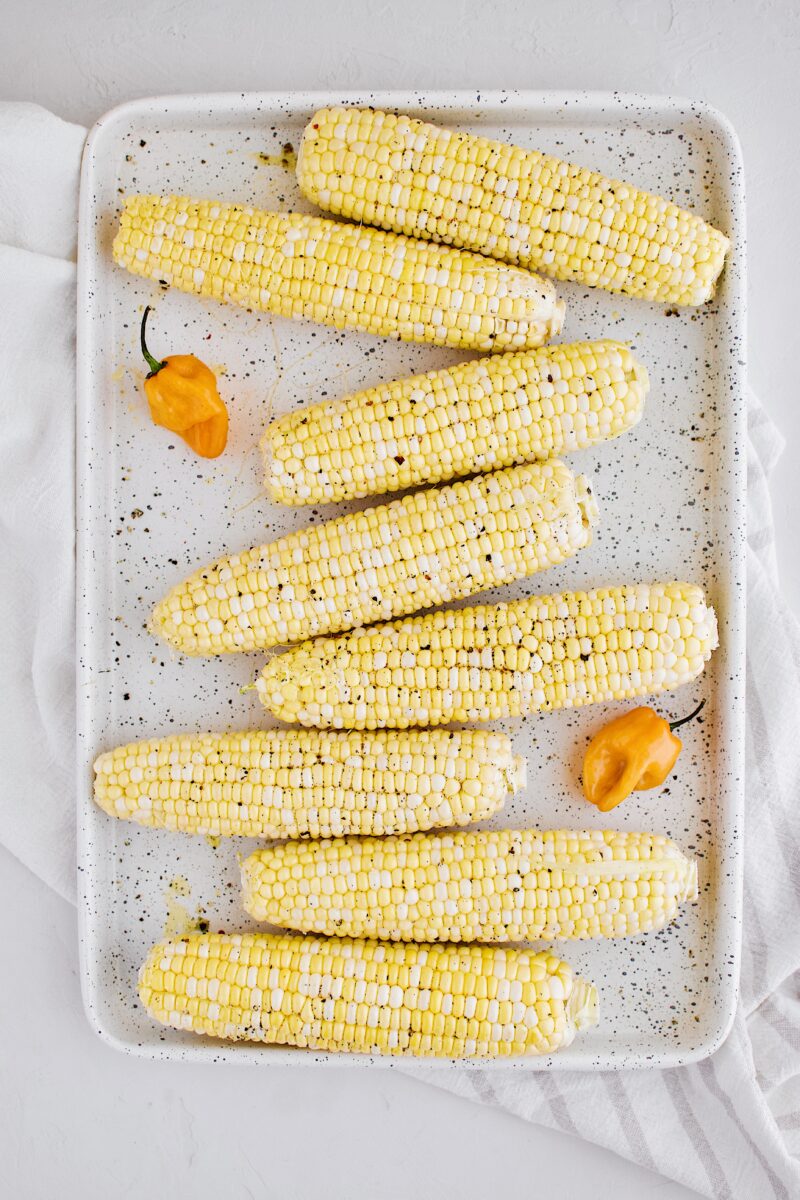 I quickly season the corn with some oil, salt, and pepper and get it on the grill for a little char. The cream is made by simmering heavy cream and a half a habanero until it is reduced by half. I then let it sit and steep for about 20 minutes then strain through a fine mesh strainer.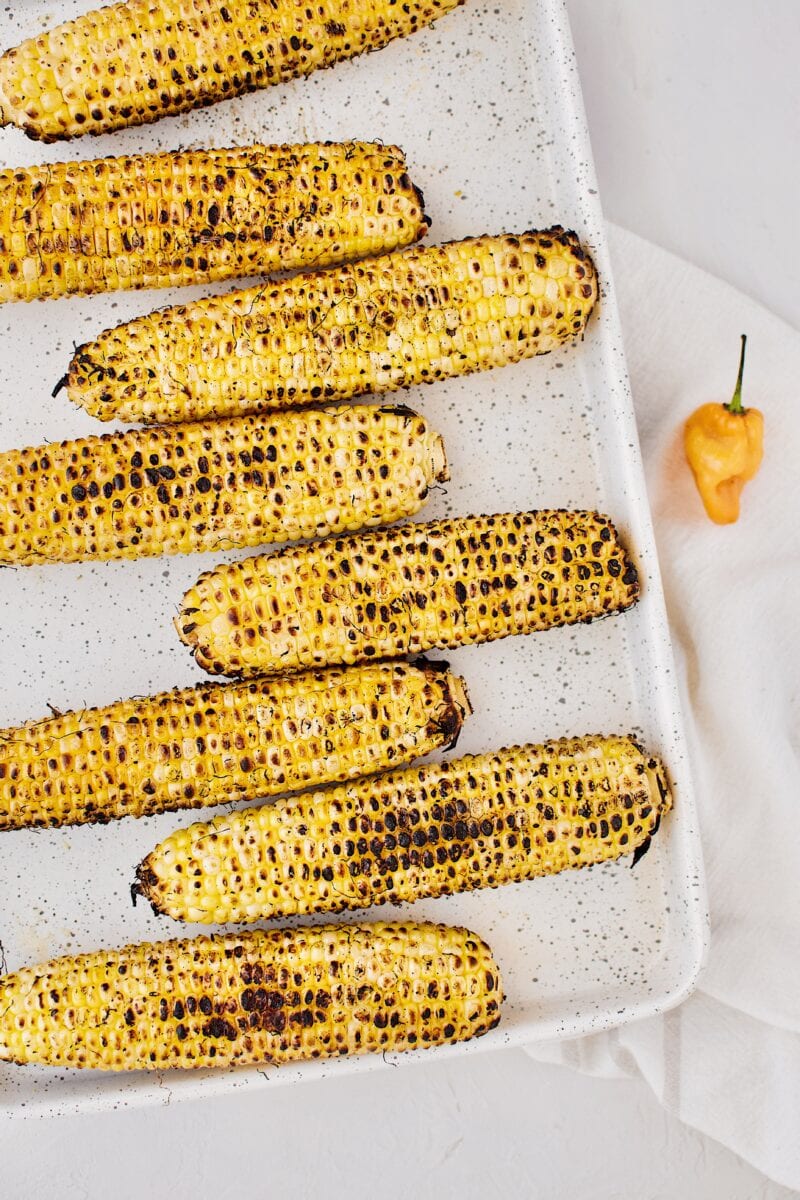 After grilling, when the corn is cool enough to handle, strip off the kernels and you are ready to make cream corn. This can be done a day or two ahead of time if needed and stored in the refrigerator.
When it is time to cook, heat some butter in a skillet and sauté some red onion in it until translucent.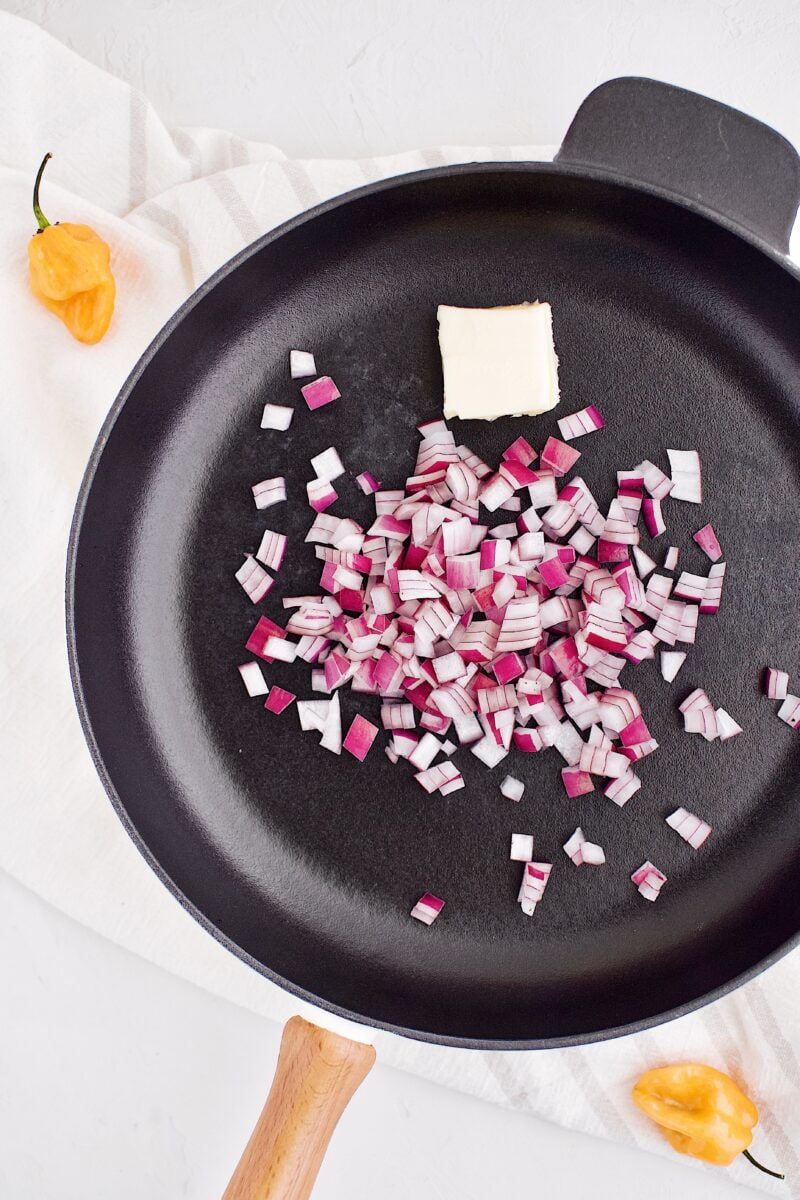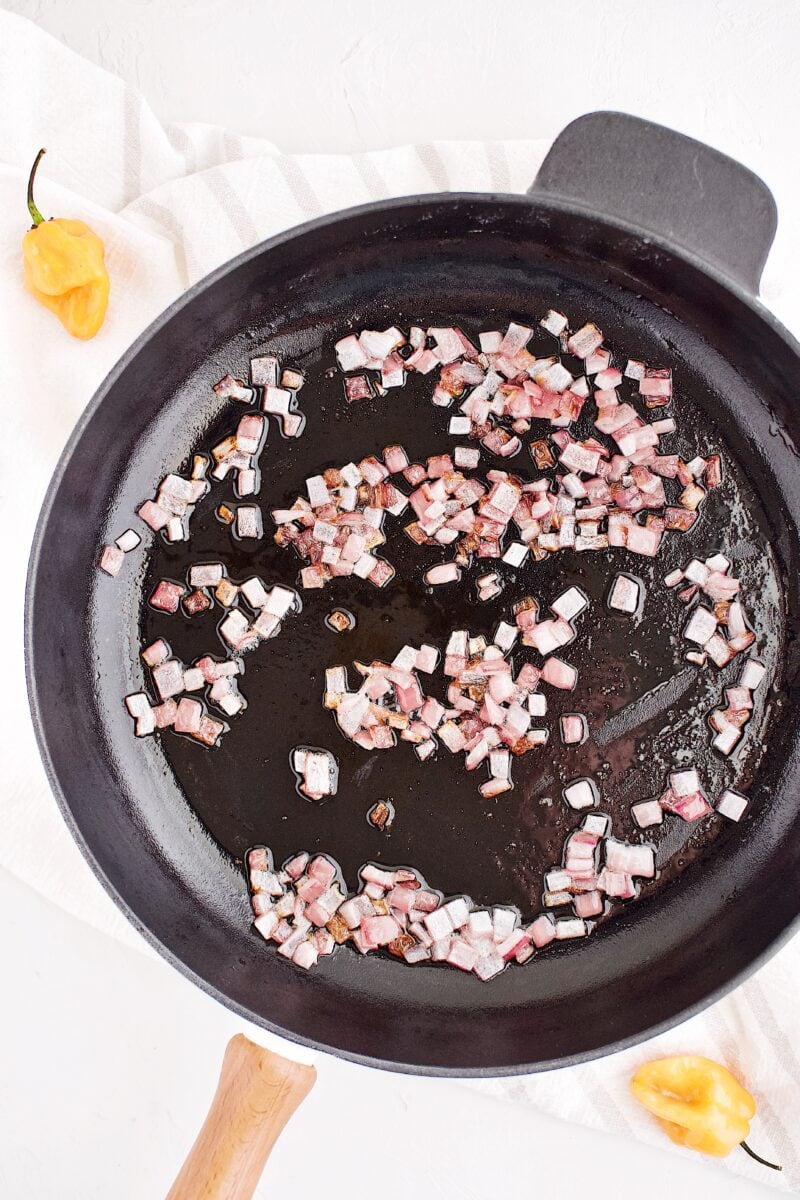 Then add the corn to the pan and cook for about 5 minutes until heated thru.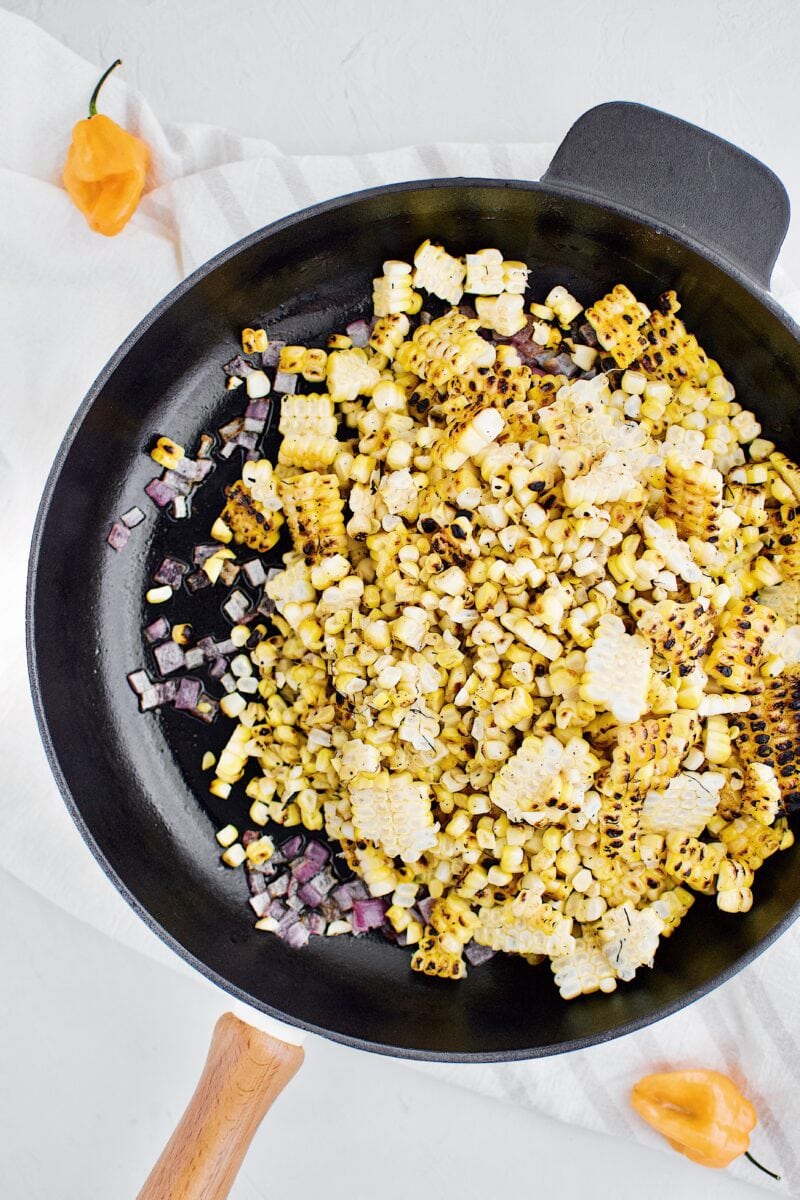 Now it is time to add the cream. You can use as much or as little as you like at this point. I like my corn to sort of "float" in the cream so I add about half of the reduced cream. Just feel it out, the flavor will be there regardless, just make it nice and creamy.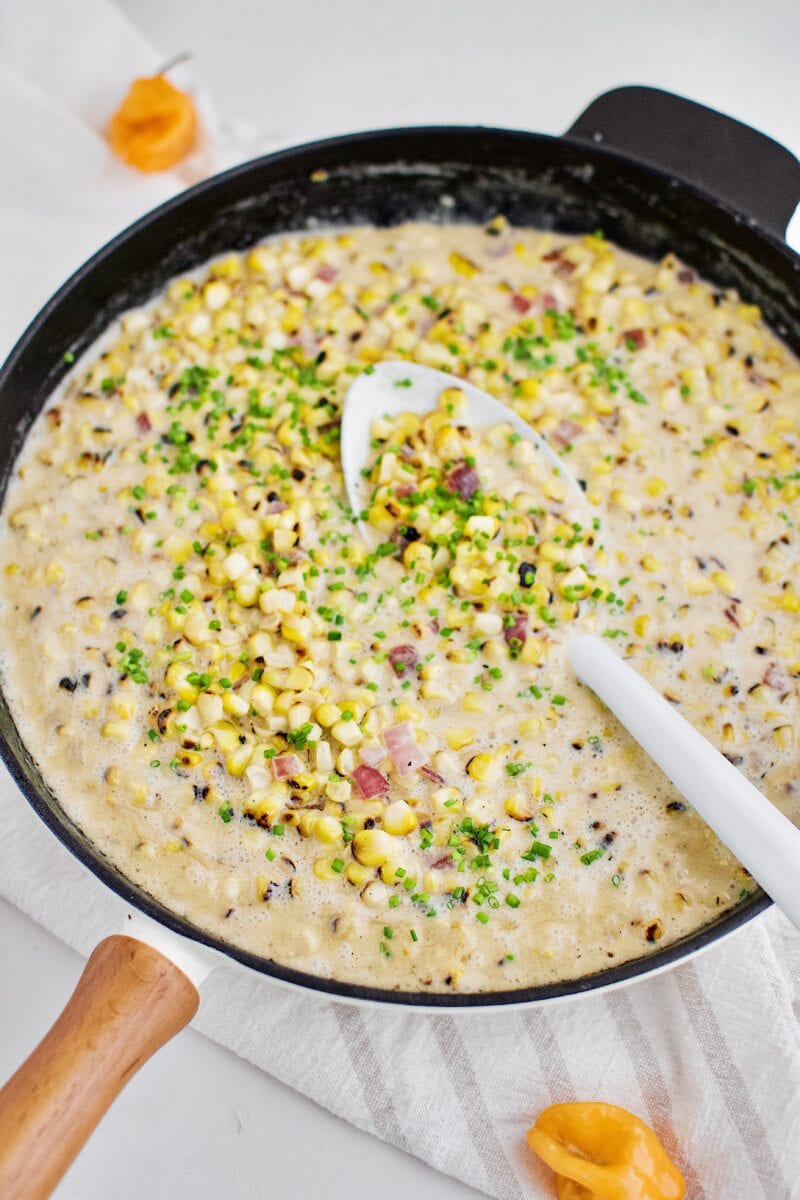 This recipe was inspired by one I learned while working with Joanna Bondy at the Old Hickory Steakhouse in the Gaylord Texan Hotel in Grapevine TX. While not completely true to her recipe it's delicious nonetheless.
Did you make this recipe? Let me know by leaving a review or comment! And be sure to sign up for my newsletter, and follow along on Instagram, Pinterest, and Facebook.