At first glance, I was very skeptical of this recipe. Blueberries and Brussels Sprouts seemed to be a bit of a strange combination but the sweet dressing and tart berries bring everything together.
This recipe for Brussels Sprouts Salad that Joanna Gaines shares in the Magnolia Table Cookbook far exceeded all of my expectations. If you have been reading for a while you know that my favorite way to enjoy Brussels Sprouts is deep-fried! The crispy, nutty, salty goodness makes them irresistible. But this just might take place as my second favorite way to eat Brussels Sprouts.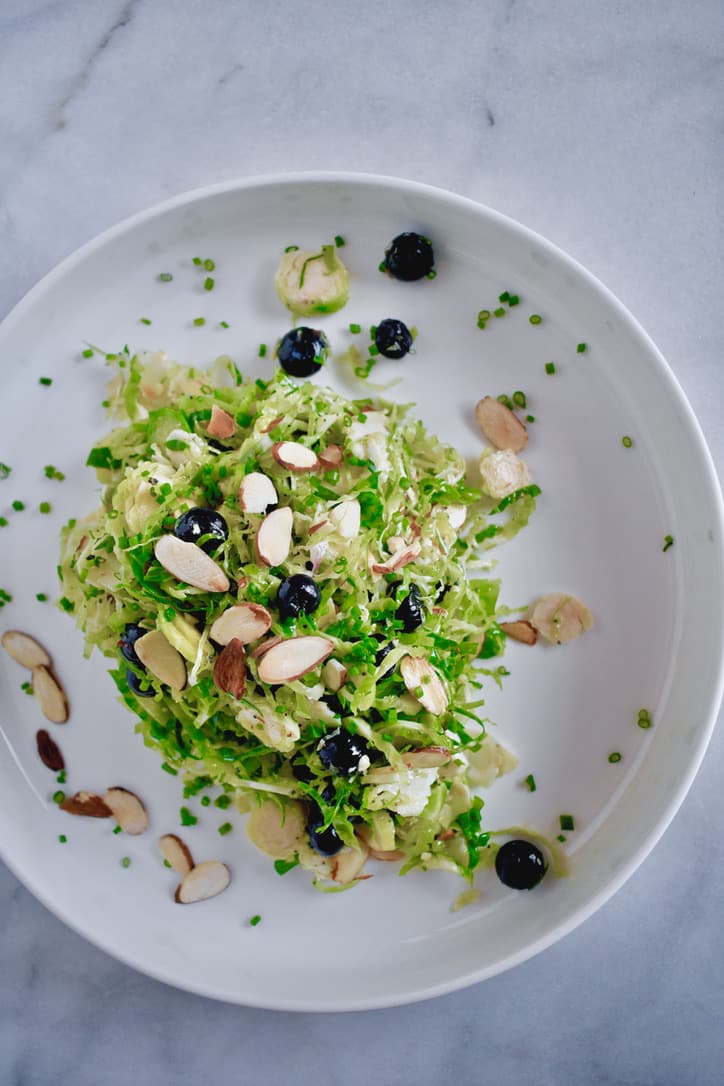 The dressing brings a great sweetness that gives the Brussels Sprouts a coleslaw-like quality in a much lighter version eliminating the heaviness and fat that comes from the mayonnaise in traditional coleslaw dressings. The best pro-tip I can share with you on this one is to get your knife SUPER sharp. You will want to ensure that you can slice a thin as possible to get a beautiful slaw-like texture. Using honing steel (like this one) is the best way to keep your knives in the best shape. I had a chef in culinary school that exaggerated it to the point that you could hone your knife as much as between every cut you made. HERE is a great video that explains how to hone your knife perfectly.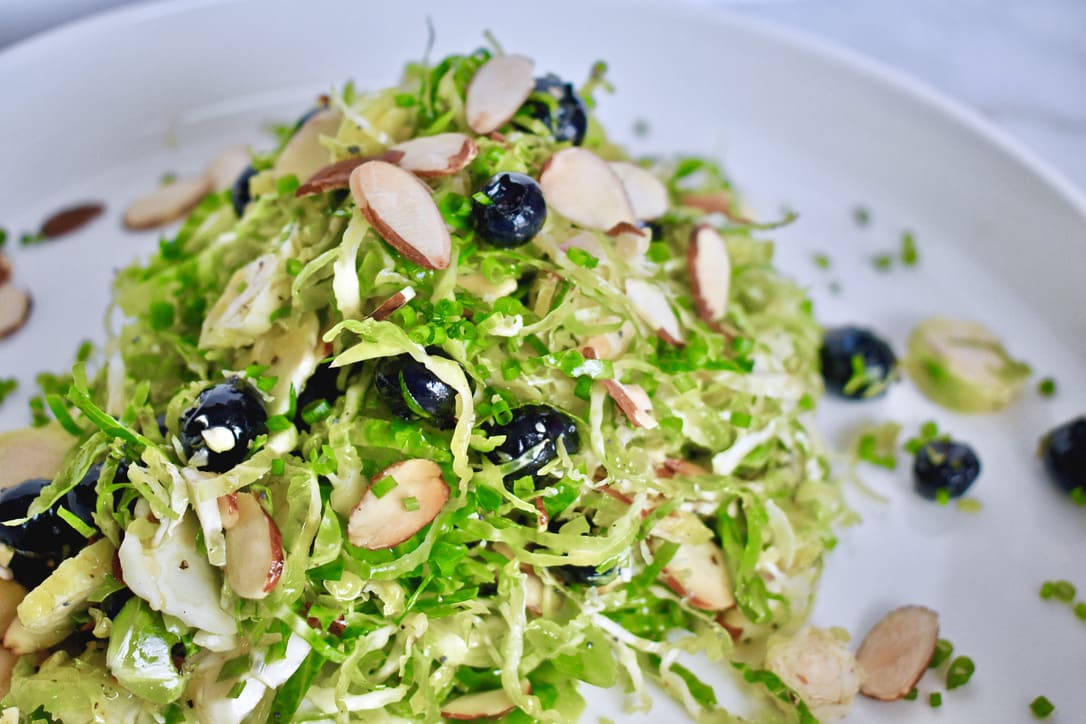 What I really loved was the crunch that you get from the toasted almonds and the garlicky spice from the chives. It is a really well-balanced salad that I would make again. It's a perfect summer salad and a great way to add a fresh twist to your summer barbecue spread. I like to think of it as just another way Joanna has worked her magic, think of this as "Fixer Upper" coleslaw.
This one's a keeper, it's all-around greatness, leave me a comment below and let me know how you like to eat your Brussels Sprouts and if you have tried this recipe, and what you think of it.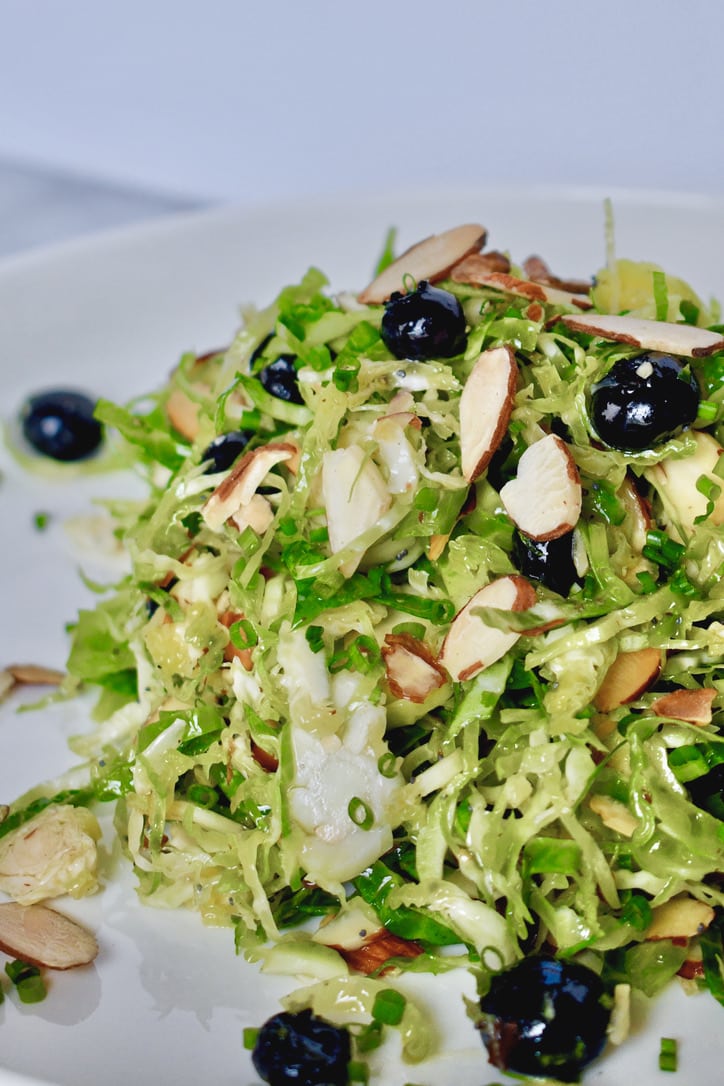 Until next time, happy cooking!
Kendell
If you watched Joanna makes this recipe on Season 4, Episode 2 of her new cooking show 'Magnolia Table with Joanna Gaines' you can get the recipe by CLICKING HERE, she shared it on her blog so you can make it at home!
read my other reviews of season 4 episode 2 here...
Raspberry Chipotle Pork Tenderloin
Zucchini Strata (coming soon)
Did you make this recipe? Let me know by leaving a review or comment! And be sure to sign up for my newsletter, and follow along on Instagram, Pinterest, and Facebook!