Ok, if you are reading this right now, you should probably stop and go get the ingredients to make these Chicken Puff Pastries. This recipe from Joanna Gaines Magnolia Table Cookbook Vol. 2 just might be the best one yet, after the Silo Cookie of course!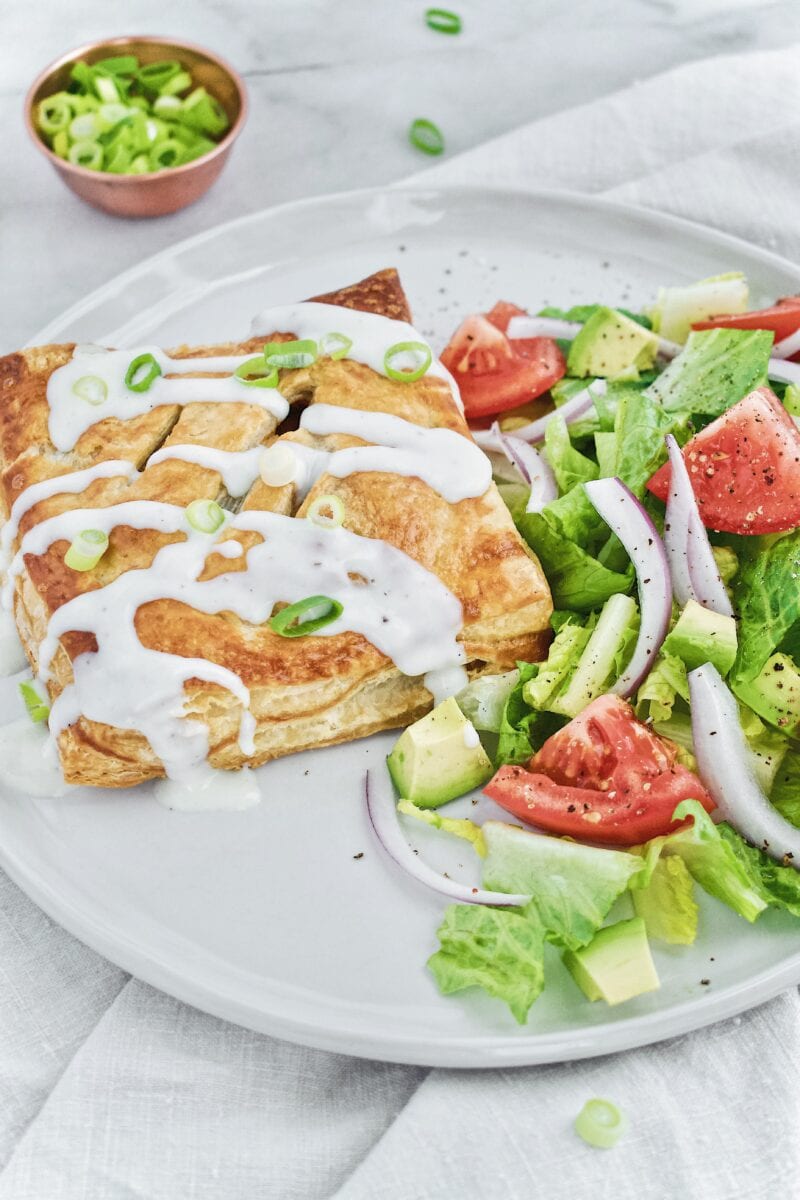 The review...
Now I know that you don't have to make the puff pastry for this recipe, but it does require a little bit of work. But that said, they are so dang delicious that I really don't mind.
My honest review of the recipe is that with a little bit of prep work, it really is pretty easy to make in the end. And with this flavor, I don't really care how much work it takes. The ingredient list and the prep time is a little on the longish side, but once you get it all ready to go it's simple.
The reaction...
The chicken filling is something that dreams are made of. Who doesn't love chicken and bacon all wrapped up in a creamy, saucy, filling, inside a crispy pocket? I don't want to meet them, cause this is like heaven on a plate.
I fed these to my family and the resounding himms and hawes were defining. Before we were even done eating I was told that I could make these again. I think this one was a big-time winner!
And don't skimp on the cream gravy for the top. It adds so much and just boosts the flavor of everything.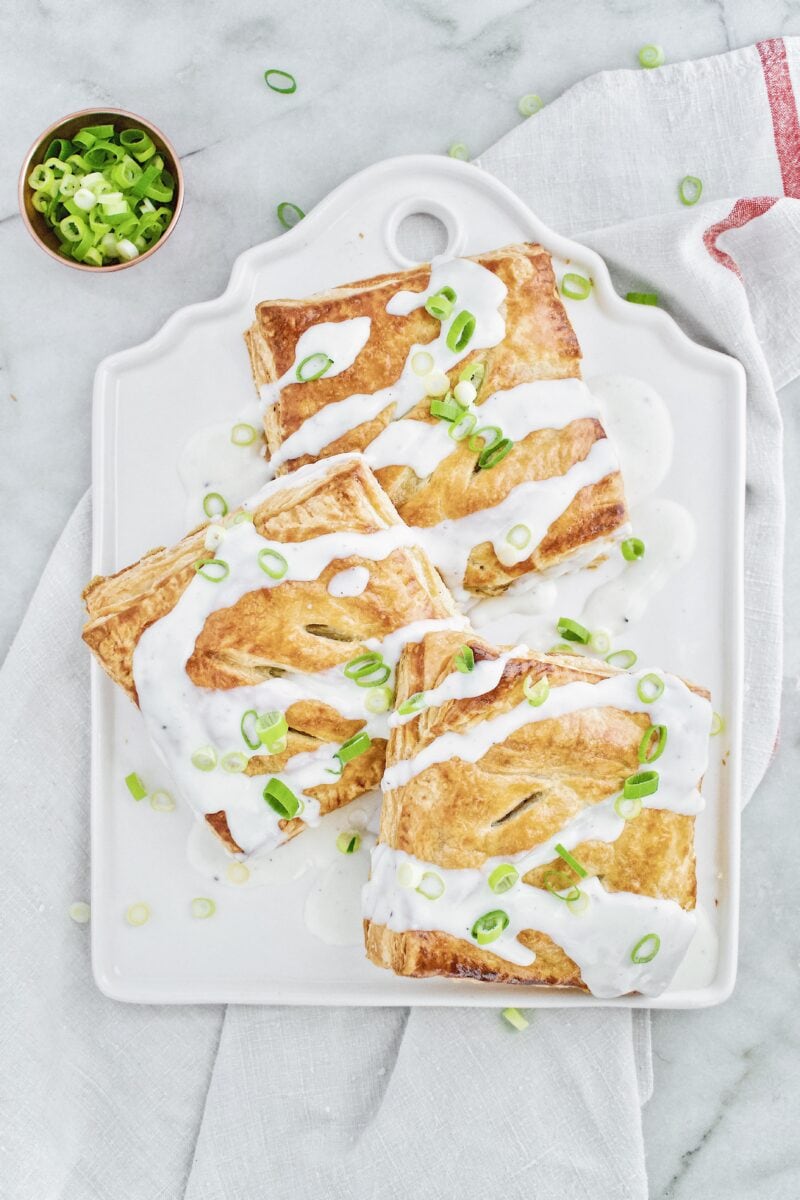 The TIPS...
Pull out the puff pastry from the freezer when you start cooking the filling. It should be perfectly thawed by the time it is cooked and chilled.
After you make the filling, I place it on a plastic wrap lined sheet pan. Then throw it in the freezer for about 15 minutes to cool it down but not get it totally cold. I do this because I pulled the puff pastry out of the freezer when I started cooking the filling and I wanted to chill the filling down quickly while I prepared the puff pastry.
I used a rotisserie chicken for this recipe, remove the skin and all the bones and give it a rough chop, it makes for THE perfect amount needed.
I also separated the filling into 8 equal mounds, by pressing it into a ½ cup measuring cup. It was just the right amount and ensured that each pastry had exactly the same amount of filling.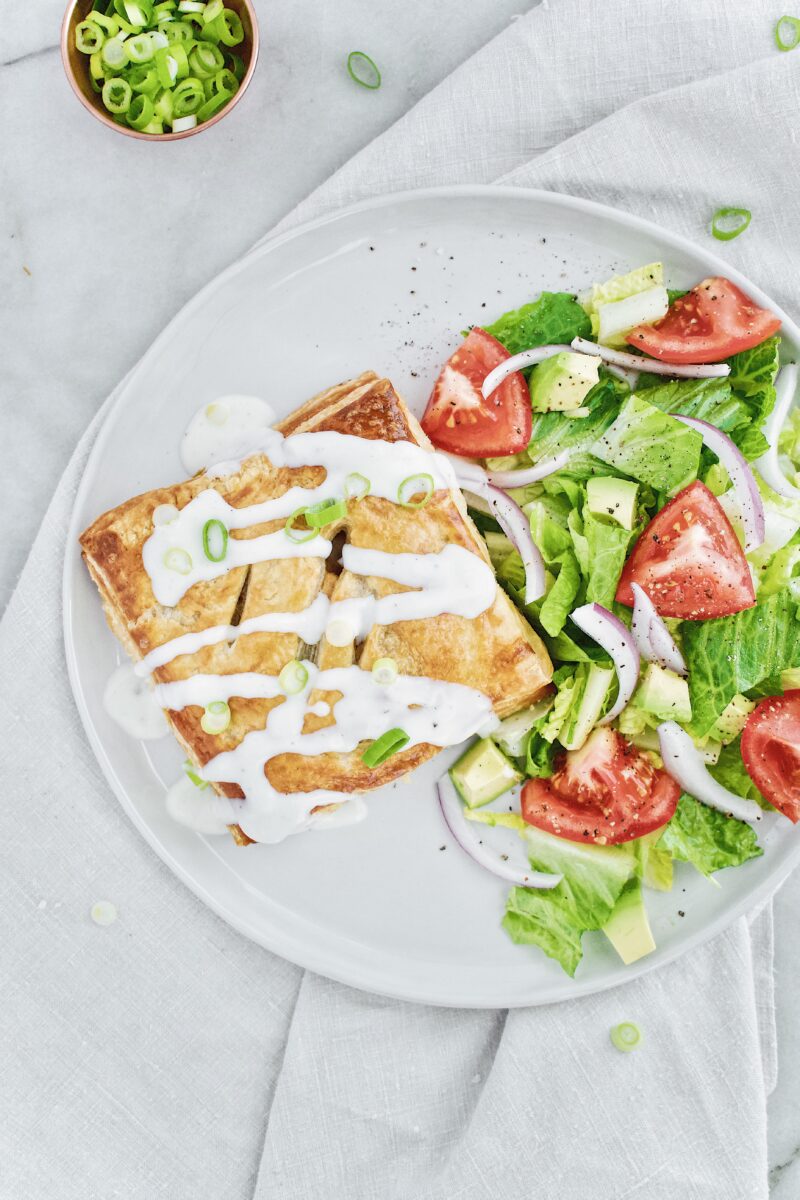 Overall, I have a good feeling this one will be making the shortlist, without a doubt. If you love chicken and bacon, make these Chicken Puff Pastries ASAP!
Until next time, Happy Cooking!
Kendell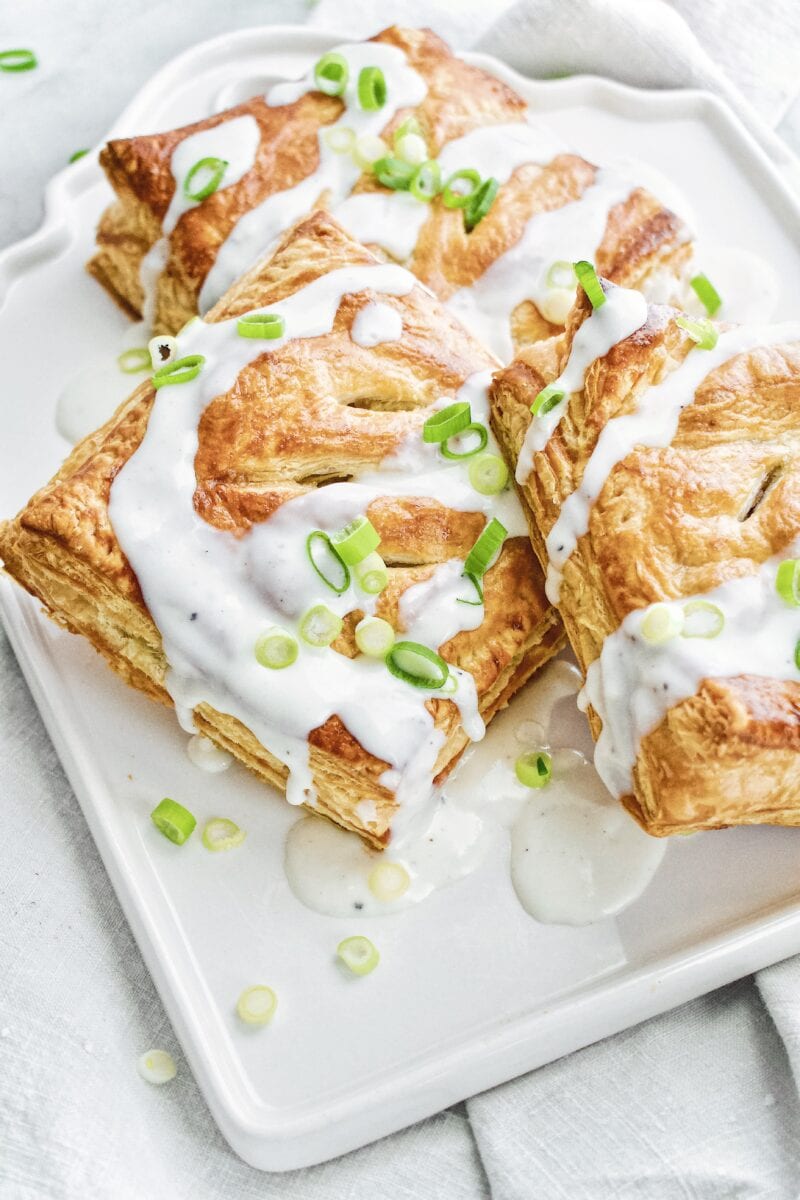 -
Did you make this recipe? Let me know by leaving a review or comment! And be sure to sign up for my newsletter, and follow along on Instagram, Pinterest, and Facebook!