If and when you are looking for that perfect pumpkin loaf, this is the one. Joanna Gaines Pumpkin Cream Cheese Loaf from the Magnolia Table Cookbook Vol. 2 is soft and fluffy and the perfect cakey pumpkin loaf. I have had many people ask me for a pumpkin loaf as good as Starbucks, and I think this just might be it.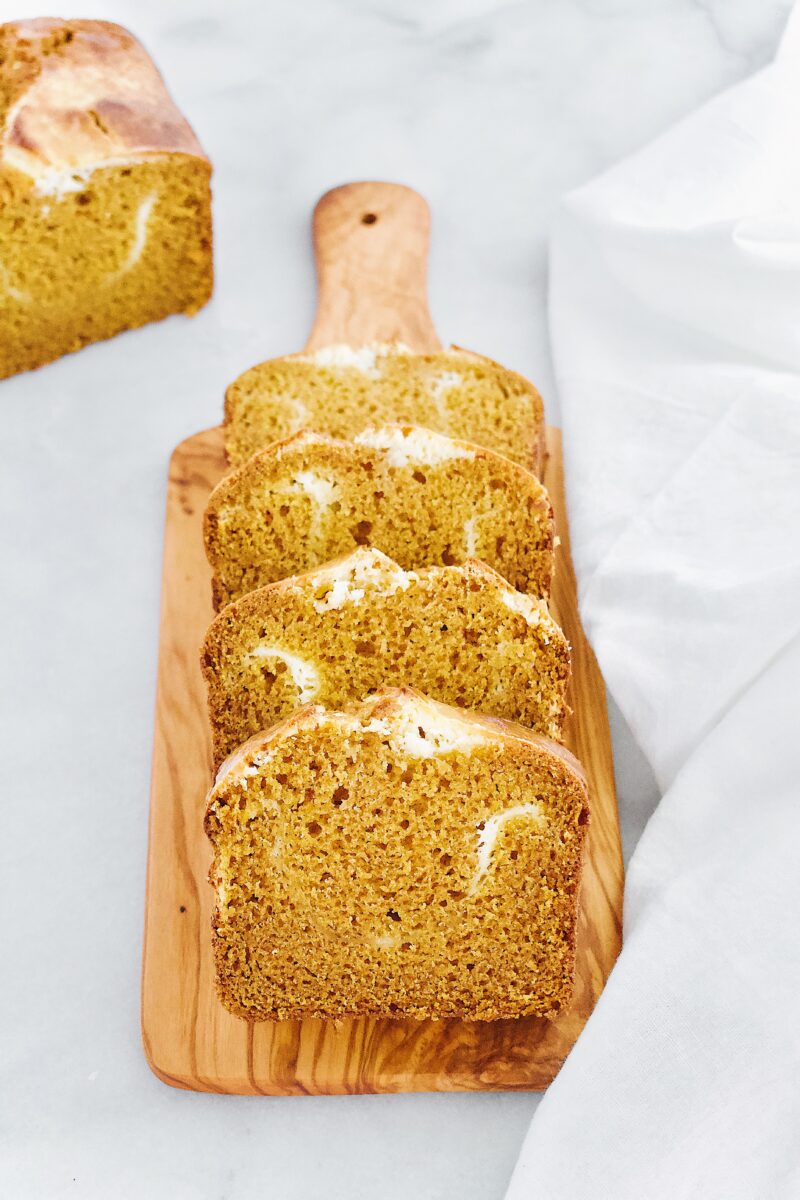 The review...
Ok, you can read any of my pumpkin posts and know that I love anything pumpkin as long as it isn't pie. And my love extends to this recipe. It has a simple ingredient list and the flavor is everything you want it to be.
It is sweet and tangy from the pumpkin and cream cheese swirled together. And melt in your mouth soft. it is the perfect compliment to you morning cup of coffee. And it gives you all the warm fall feels.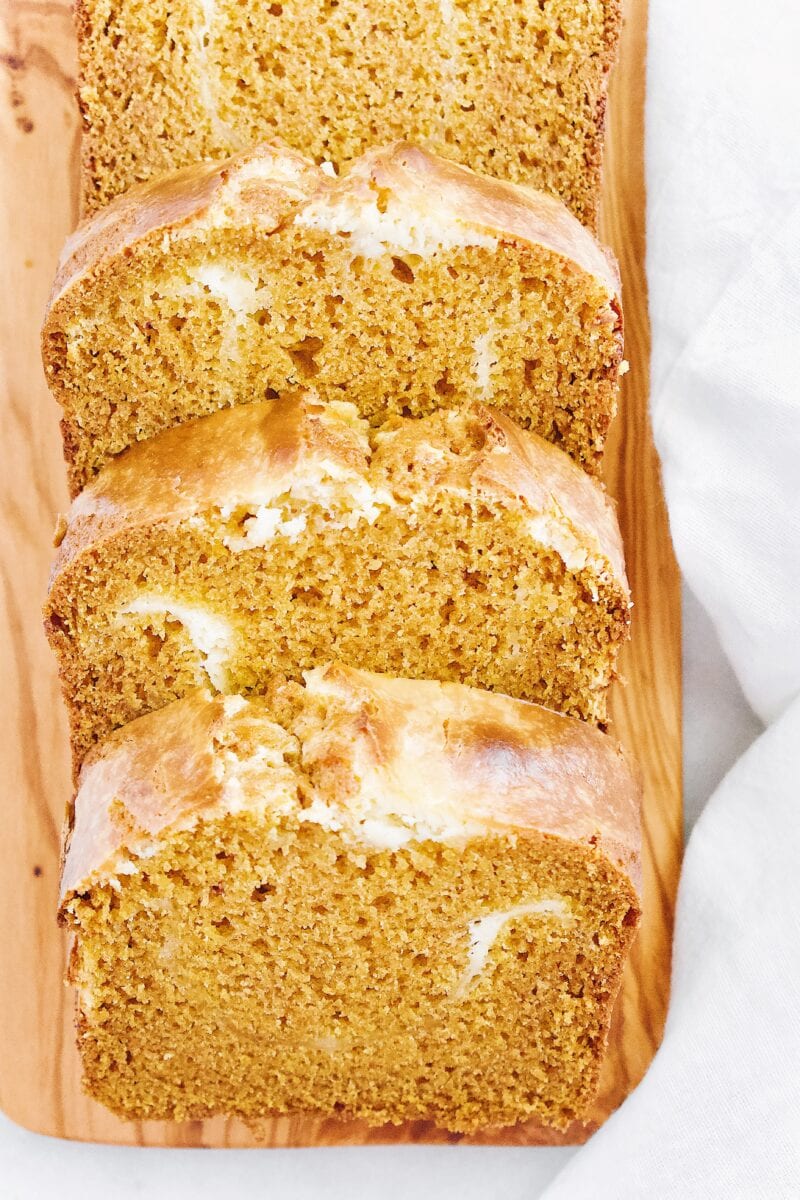 The reaction...
I would make this pumpkin loaf every day if you let me. I love the flavor and the texture of this cake. It is pretty perfect. And it disappeared way to quickly in my house.
I am also a stickler for aesthetics and this loaf pan produces a beautiful long loaf and a nice shaped slice that is just the right size. It's the little things that make me happy. It is the same loaf pan that I used to bake Jo's Zucchini Bread and you see in my photos on that post.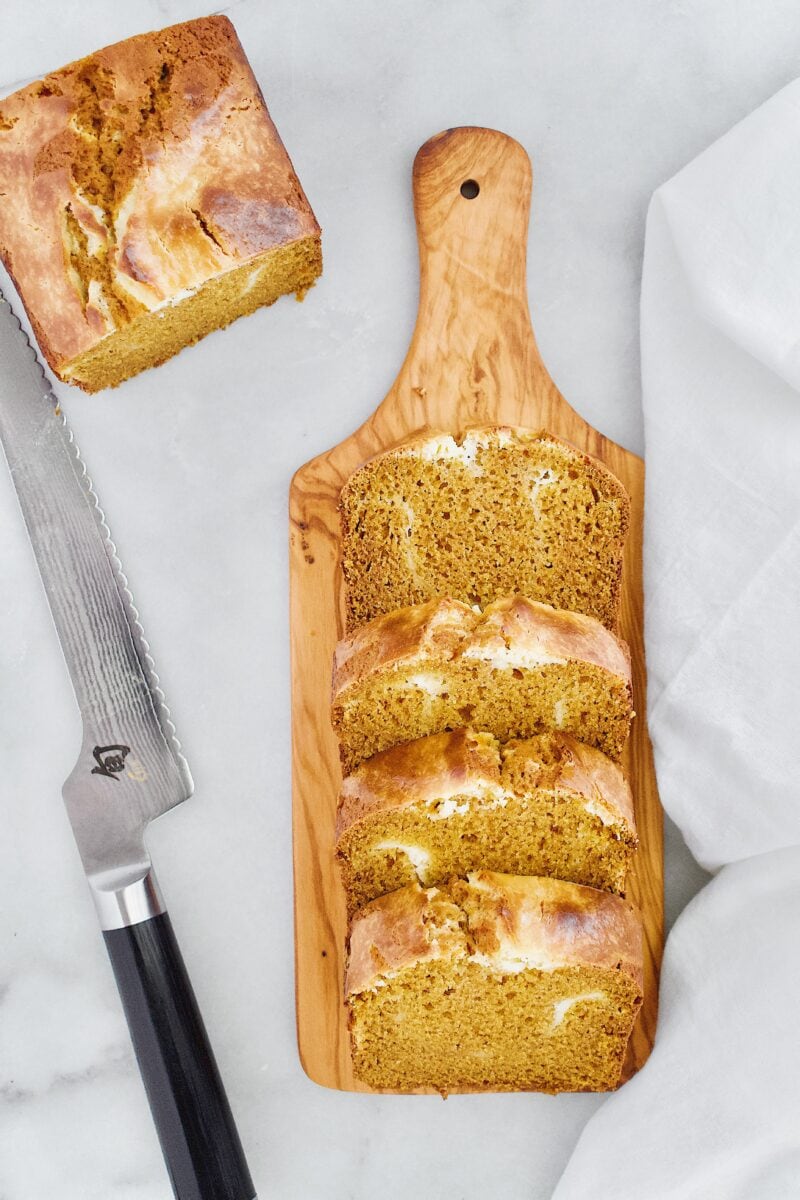 The TIPS...
I like to line my baking pan with parchment paper. Cut a piece that will fit the length of the pan and that spills over the sides. This ensures that the loaf will come out cleanly and that it can be removed to cool easily and under control. Because this loaf smells so good that you won't want to wait any longer than you have to.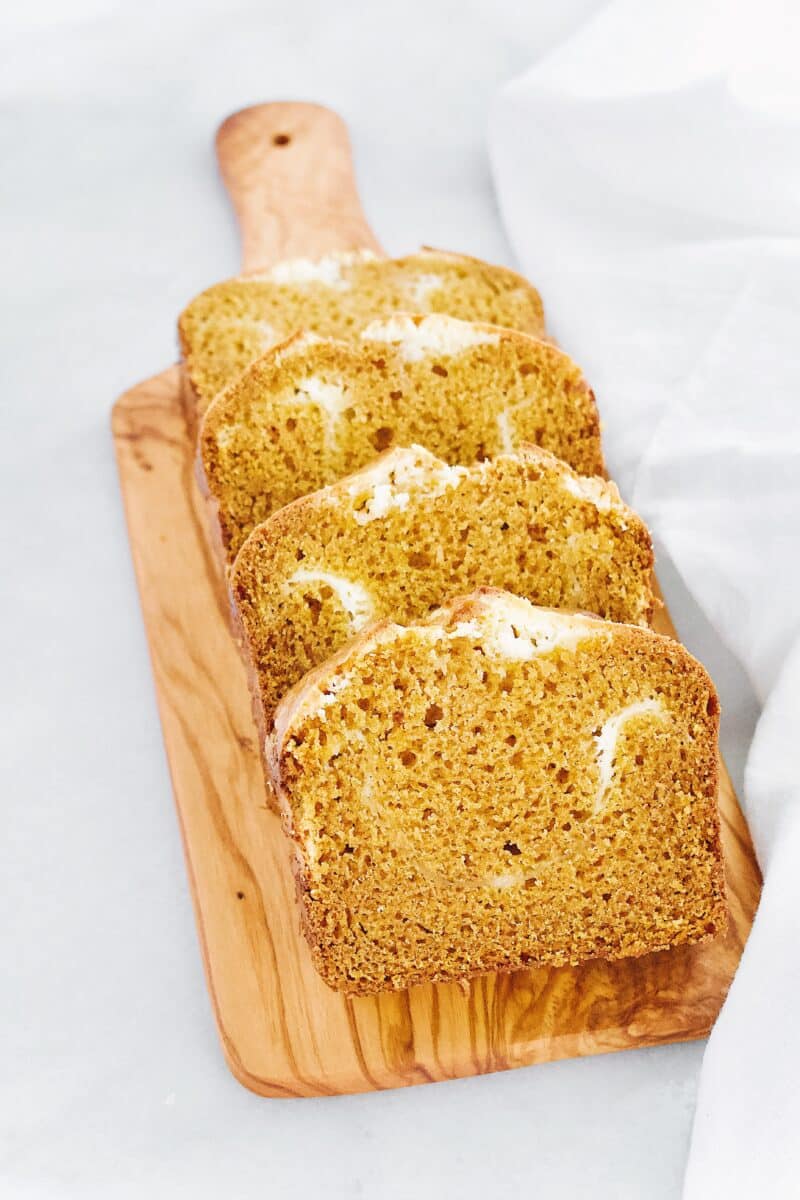 Overall, this recipe is one that I think will make my to 10 favorites and I wouldn't mind making year round.
Until next time, Happy Cooking!
Kendell
-
If you love pumpkin as much as I do, take a look at the pumpkin section of my blog by clicking the text above!!
Did you make this recipe? Let me know by leaving a review or comment! And be sure to sign up for my newsletter, and follow along on Instagram, Pinterest, and Facebook!