So this is a recipe that I have tasted before because Chip and Jo sell it at the Magnolia Table Restaurant in Waco, TX. I bought a loaf once cause my sister requested it, and well, it never saw the light of day! This Zucchini Bread just has something about it that makes you lose yourself in it, I have to practice safe distancing with it...it's that good!
If you still need your own copy of the new cookbook, grab your copy of Magnolia Table Cookbook Volume 2 HERE!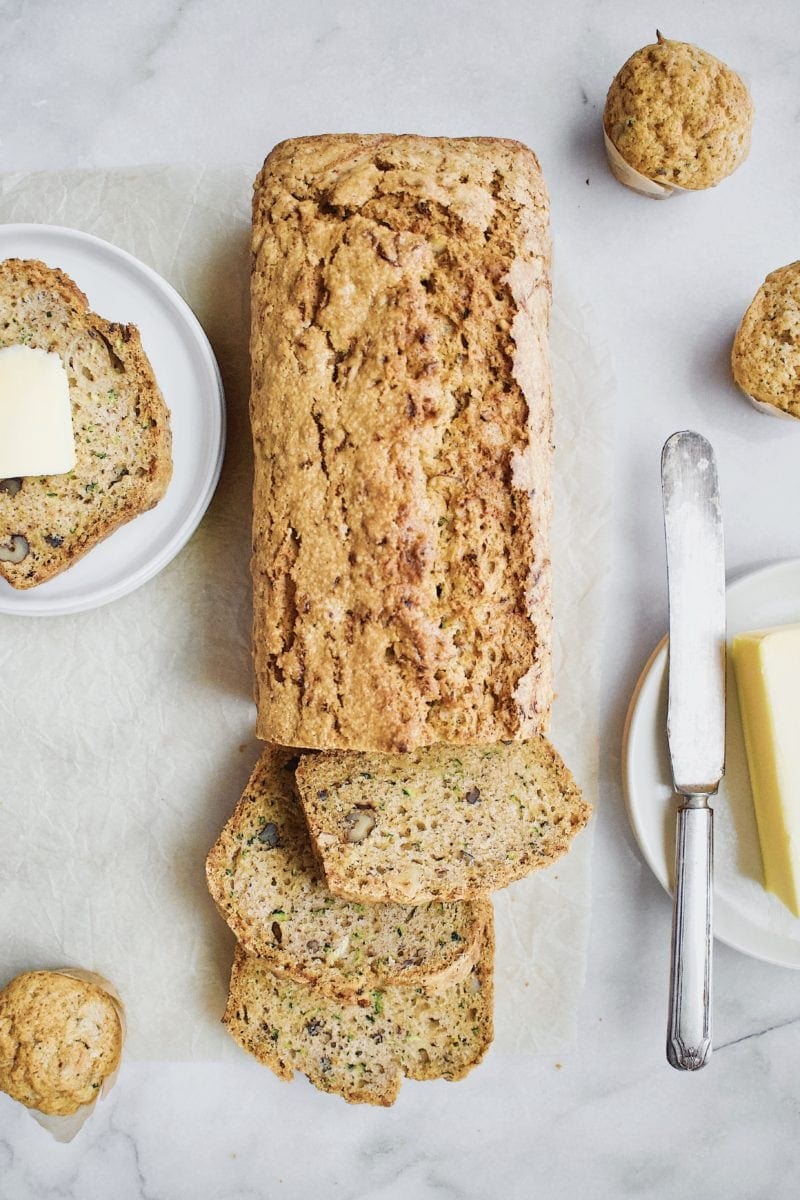 The review...
Well after that opening statement I don't know how much of a review that you might need?
To say that I am 100% in love with this recipe for Zucchini Bread would be the understatement of the year. I don't know if had just been a really long time since I had zucchini bread before I experienced this one or what. But there is just something about this one that makes me lose it.
I could eat the entire loaf in one sitting, and while I enjoy other quick bread, I usually can show more constraint with them than I can with this one.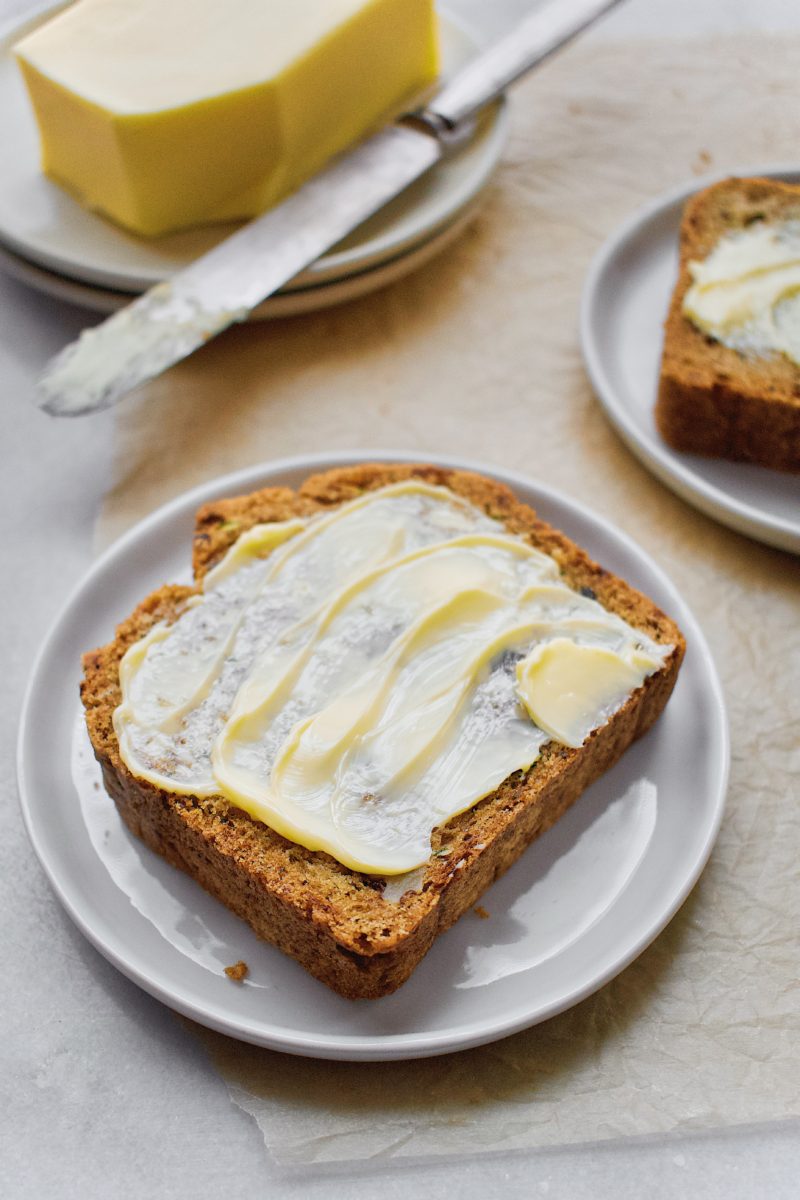 The reaction...
Again, I think you have already gained that my takeaway on this one is LOVE. But I will tell you, the texture is pure perfection. It is light and dense and heavy and airy, all in the same bite.
It is just what a Zucchini Bread should be. And the spice balance is exactly right. I mean, what is it about zucchini's that makes this so GREAT!?
I guess I have a deep love for zucchini that I didn't realize was there!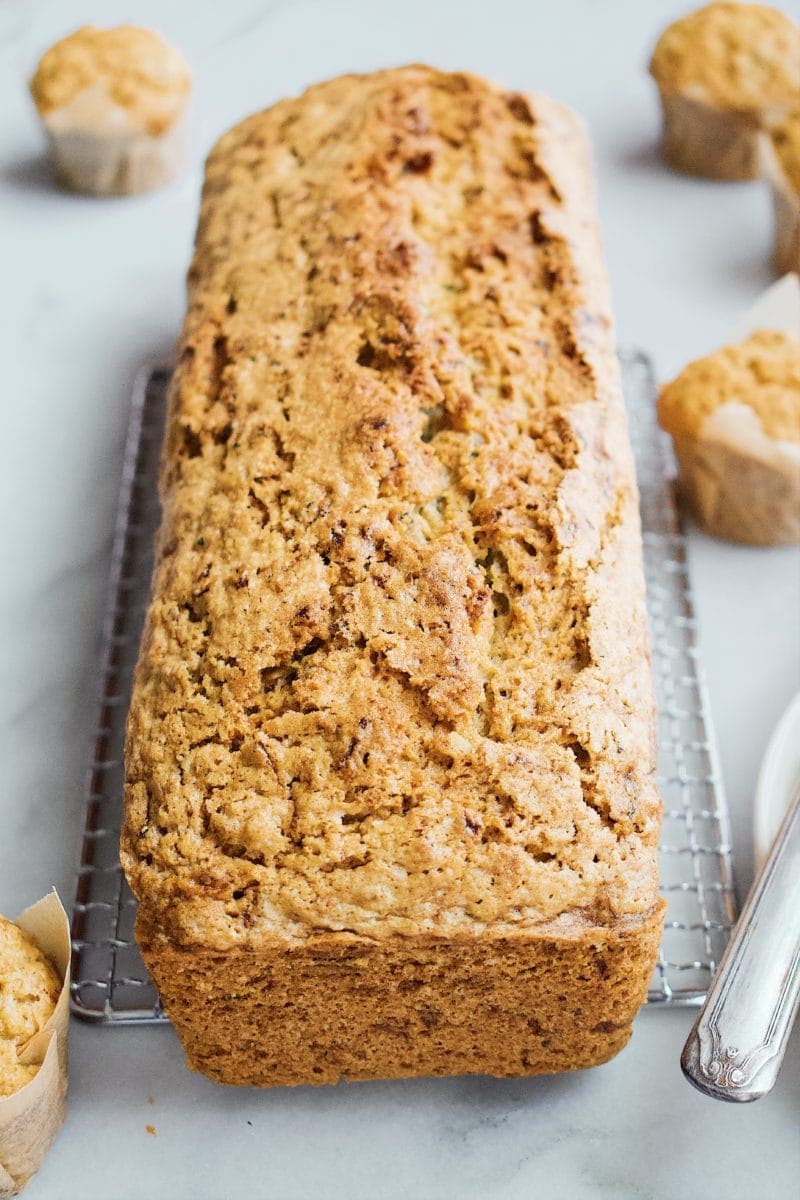 The TIPS...
I did a little experimenting with the pan that I cooked the bread in because in Waco they sell it in little mini loaves, and I imagined them as mini muffins too! Jo suggests baking it in 9x9 baking tin, the same way her After-School Banana Bread is baked in Vol.1
But I had this great long loaf pan that I picked up at Ikea and this vintage mini muffin pan so I gave it a try in those. And it worked beautifully. I really loved the shape of the loaf, it was like something out of a storybook.
It just looked so good, because this recipe bakes up just like you would imagine! Perfectly!
I also make my own muffin liners like you see here. Cut parchment squares into 4x4's and then use a shot glass to press them into the muffin tins. This one is not a standard size by today's standards so I have to do this. But I don't mind because I like it stylistically better anyway.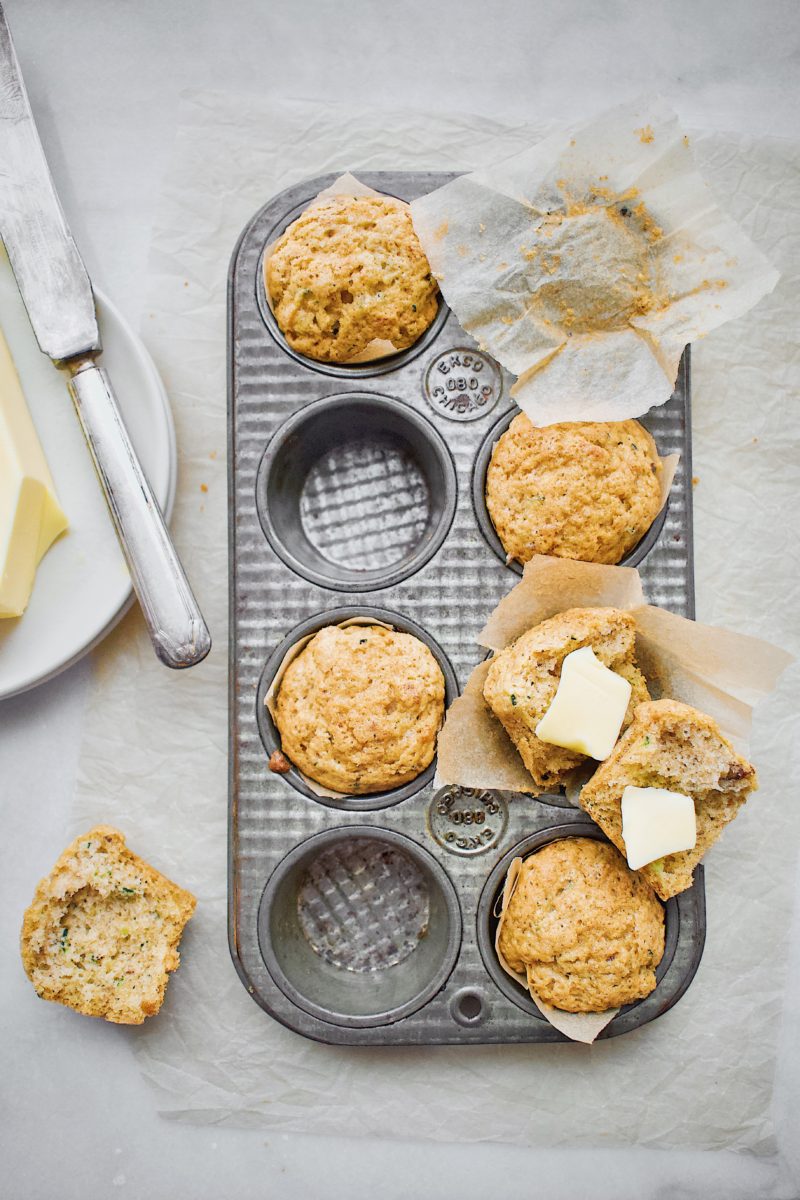 Overall, if I had this recipe in the house every day I would be a VERY happy camper. It is just that simple and great. I hope you enjoy it as much as I do.
Until next time, Happy Cooking!
Kendell
Get the recipe HERE even if you don't have a copy of the cookbook!
Did you make this recipe? Let me know by leaving a review or comment! And be sure to sign up for my newsletter, and follow along on Instagram, Pinterest, and Facebook!