Joanna Gaines's recipes for Pulled Pork Street Tacos and Flour Tortillas are a match made in heaven. I loved these recipes and have truly found joy in making homemade tortillas. There is just nothing better than homemade, I am always disappointed by store-bought and Jo makes them so approachable and easy with this recipe!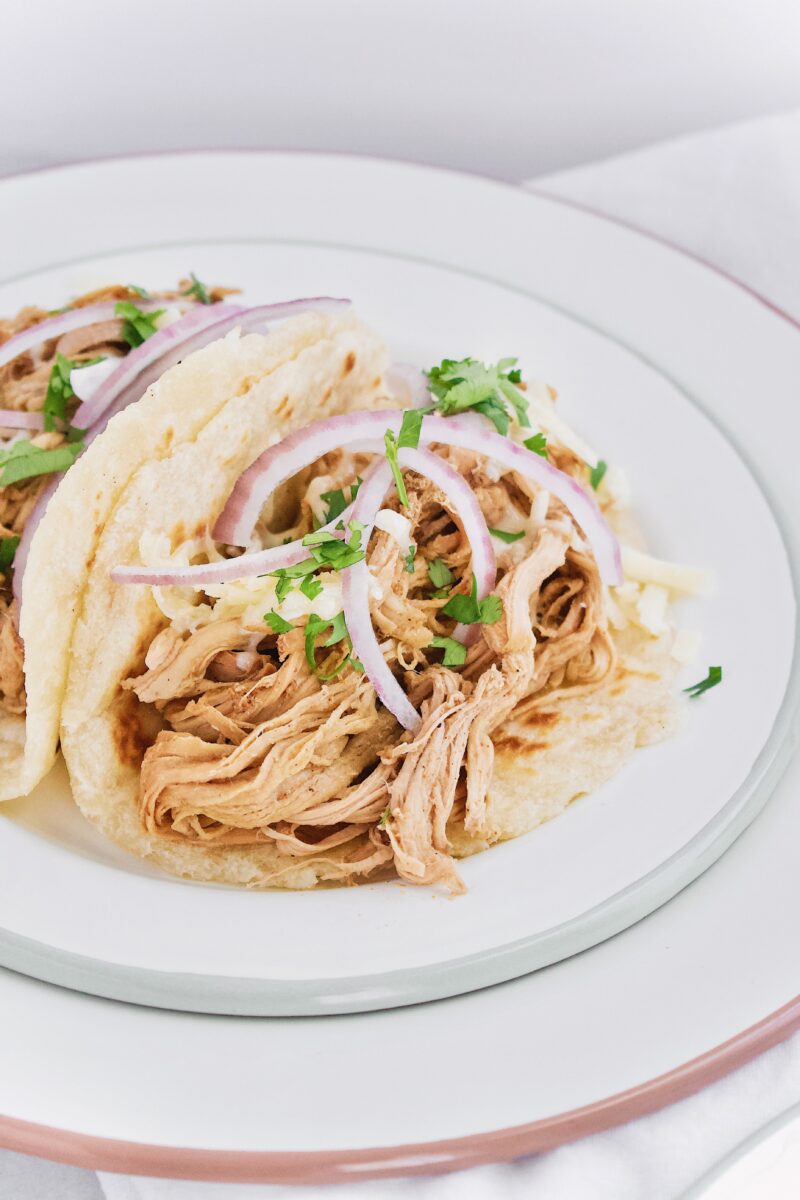 The review...
As far as the pulled pork goes, the recipe is super easy and straightforward. Season the meat and throw it in a slow cooker all day and you are good to go. I personally might have upped the seasonings a little bit, but I like heavy flavor.
One option would be to bring the heat up to a high and cook uncovered for a while to reduce some of the liquid and bolster the flavor. This is something that is easy to do if you use the slow cook function on your electric pressure cooker or instant pot. I will do this next time I make it.
When it comes to the tortillas, once you try your hand at them once you will never know why you don't just always make them. Fresh is always best, and these are the freshest! The process is super simple, just fall in love with it and you will be set!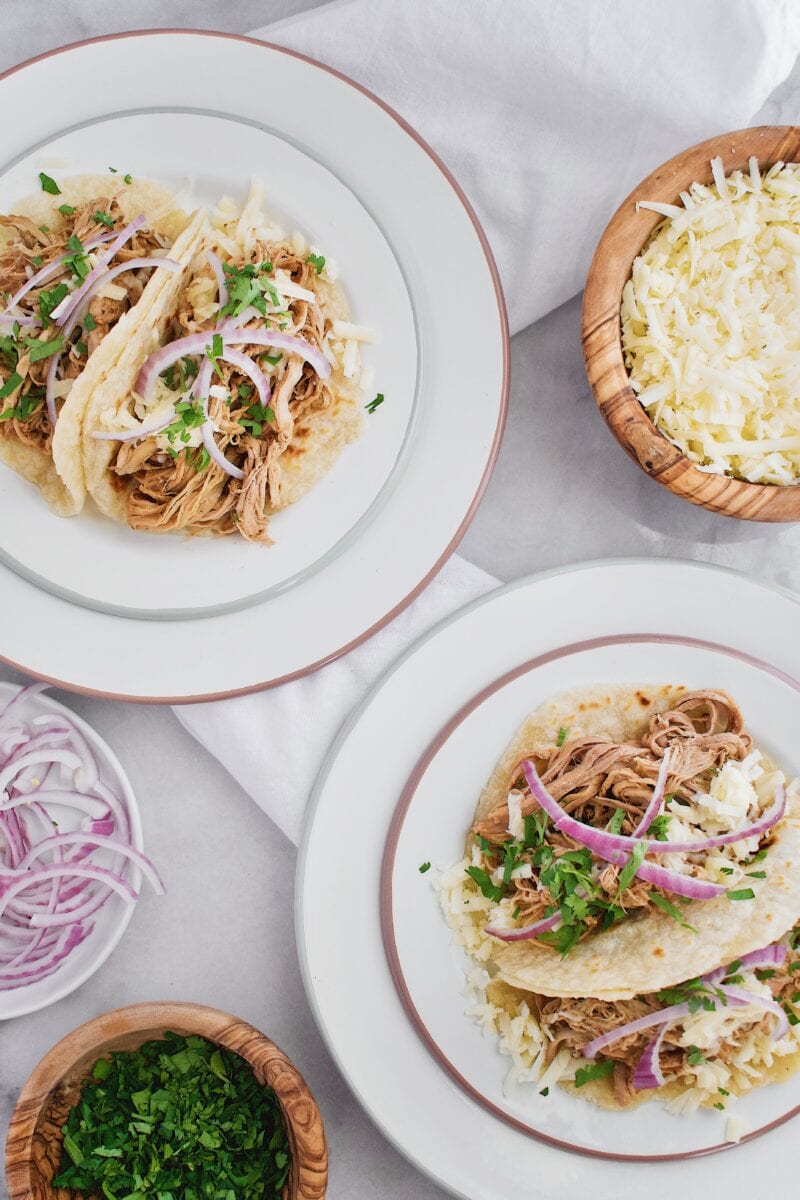 The reaction...
Now, as I said above, the pork could have used a little more flavor, but that might just be me being picky. I also have to understand that this recipe may have been written to meet a variety of palates so that may be why it's not overly spiced. That said, the recipe is great, easy to prepare, and with all the topping options you can give it a little punch right inside each tortilla!
Now this tortilla recipe, on the other hand, I am in love. I will be keeping this recipe in my back pocket and fresh will always be my preference from here on out. They just take a little time and planning, but as long as I am ready for it I will take a stab at them.
I think I have some perfecting to do on them anyway.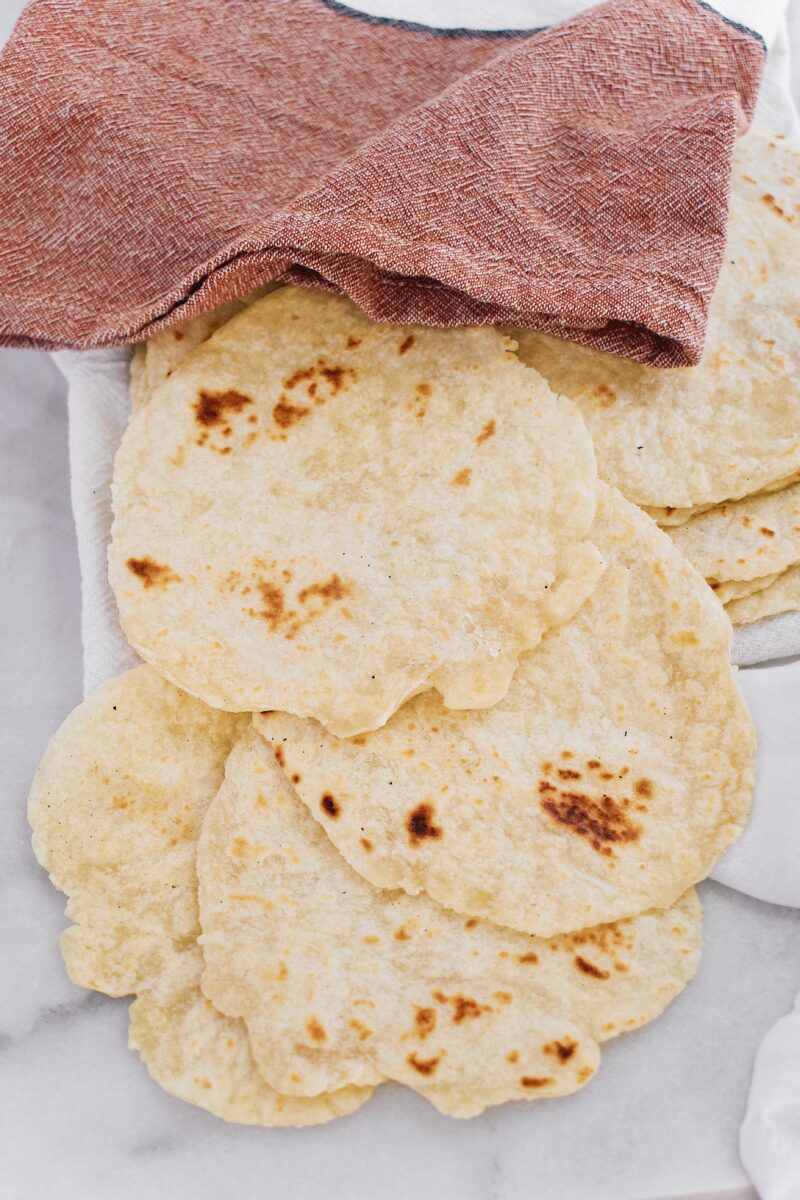 The TIPS...
If you make this recipe in an electric pressure cooker or instant pot, reduce the liquid that results after the pork cooks. This will give a little more depth of flavor to the pork. Or just boost the spices up from the beginning a bit if you are like me and like LOTS of flavor!
Try your hand at homemade tortillas. Give yourself some time to work with them and just do a little planning so the process isn't stressful. You won't regret trying something new and having fresh tortillas around.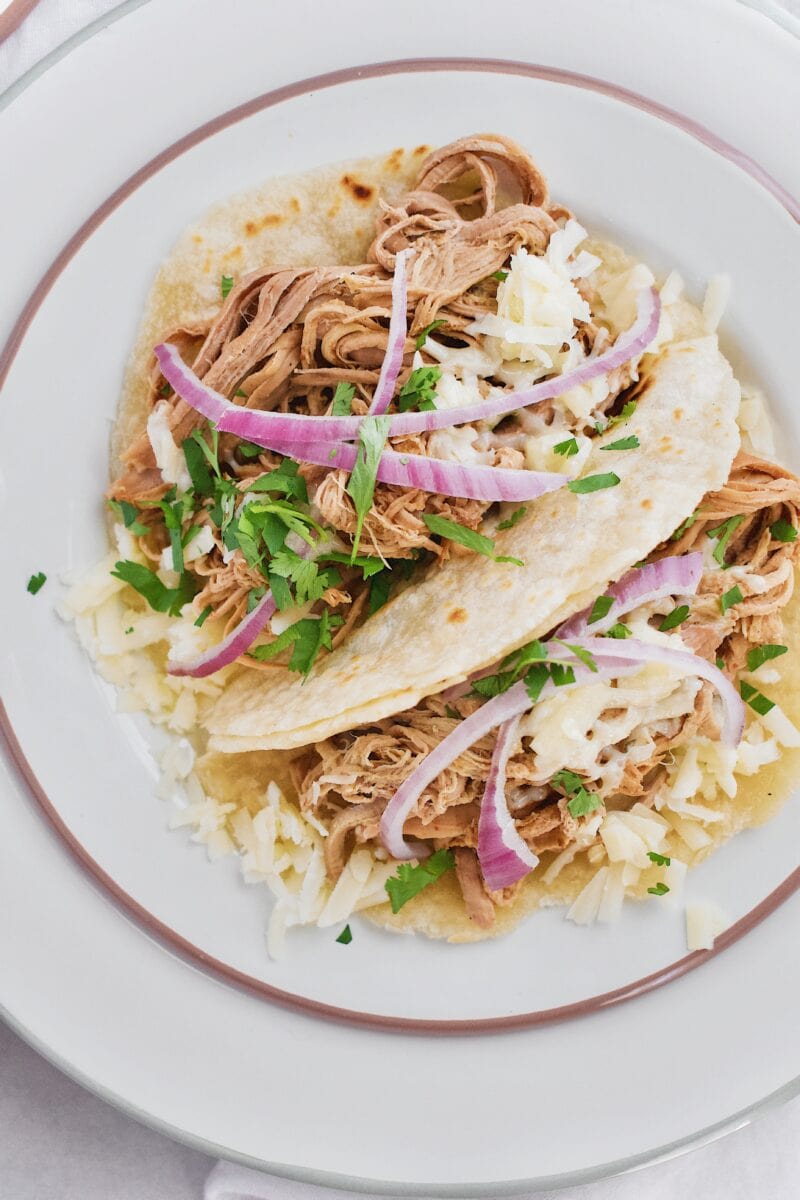 Overall, a family-friendly feast that will have you eating till all the tortillas are gone. Ha! That used to be a little joke in my family, you couldn't leave the table till all the tortillas were gone! Enjoy y'all!
Until next time, Happy Cooking!
Kendell
Joanna shared this recipe on the Magnolia blog, CLICK HERE to give it a try!
Did you make this recipe? Let me know by leaving a review or comment! And be sure to sign up for my newsletter, and follow along on Instagram, Pinterest, and Faceboo