There is a whole pack of recipes in Joanna Gaines's new Magnolia Table Cookbook Vol. 2 that you can use to create a Mexican theme night! I made this Tres Leches for dessert the night I made the Steak Tacos, Homemade Tortillas, and Cilantro Lime Rice. It is a great ending even if it was my first time making one and I need to follow the advice I share with you below.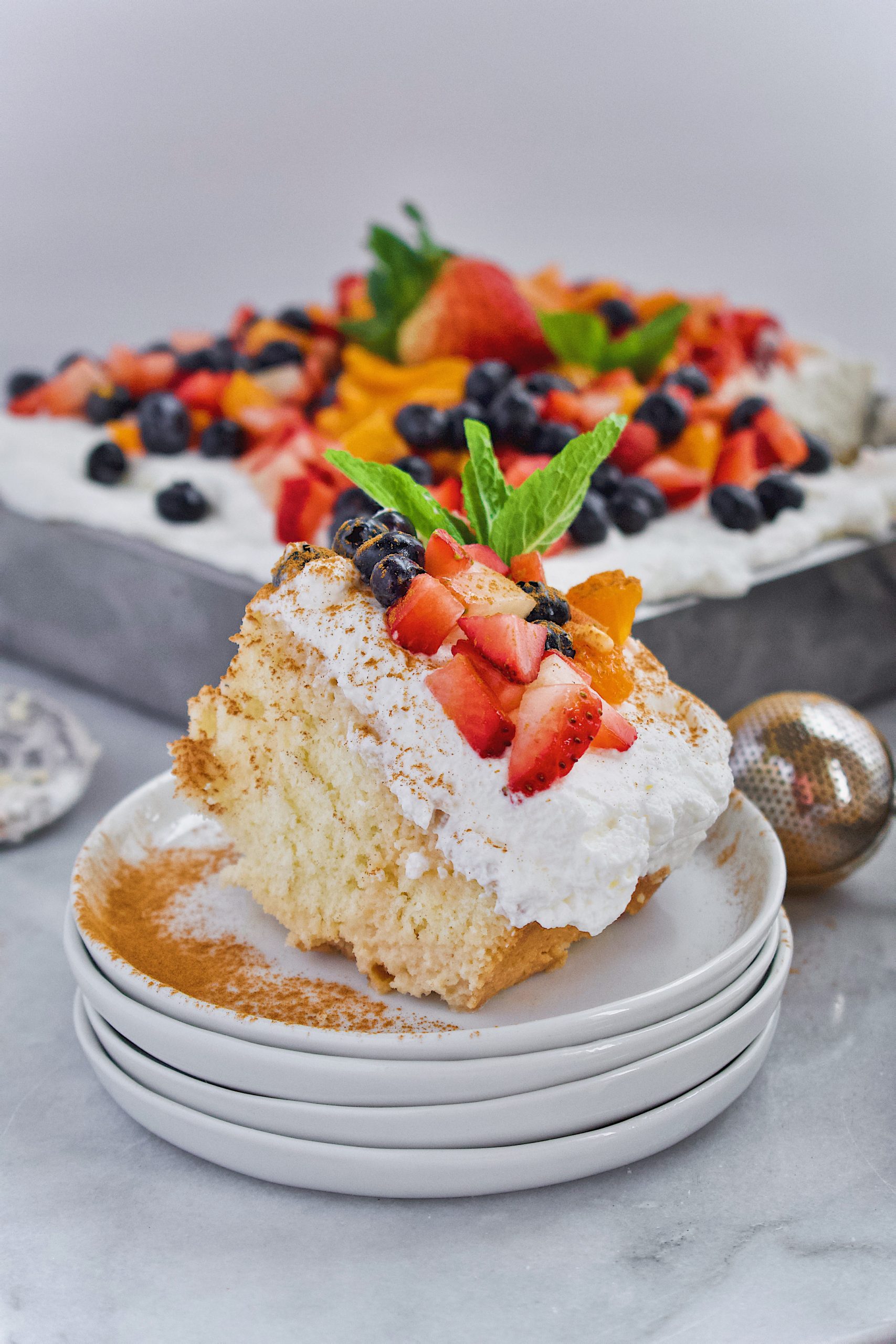 The review...
This was my first attempt at a Tres Leches cake and I have to say, it was surprisingly easy. I think it was a cake I always steered clear of trying because it's super expensive to buy in the store and for some reason that equals hard to make. I don't get my reasoning, but if yours is the same don't let it hold you back any longer!
It is a basic sponge cake. You whip it for a while in the stand mixer to get lots of air in it and it puffs up nicely in the oven. And that is pretty much it.
Super simple, throw it in a buttered pan and bake it. Be sure to use a brush or your hands to butter the pan, it makes all the difference!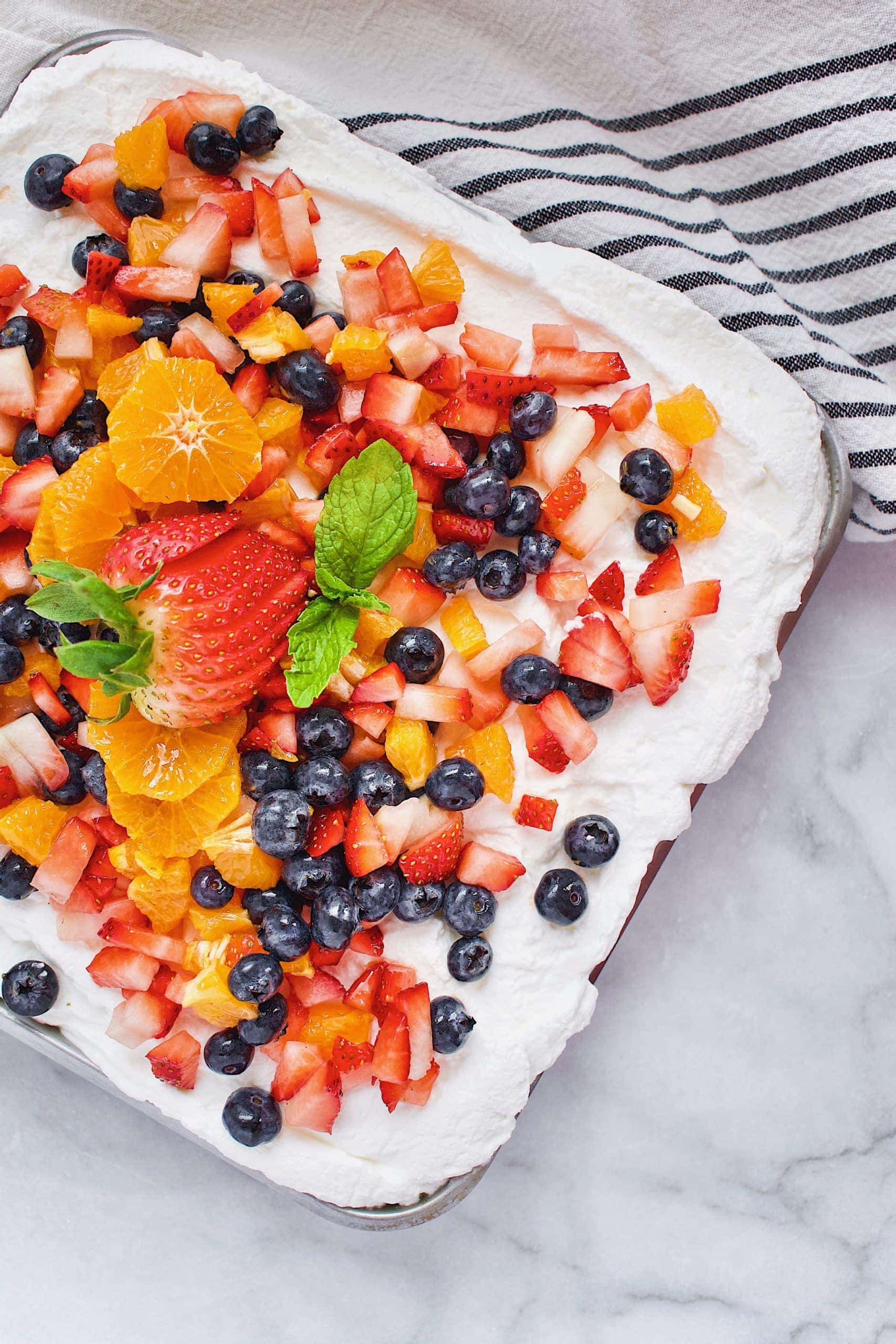 The reaction...
Well, as you can probably imagine, the reaction was pretty great. Like I said earlier, I served this for dessert on theme night and the family basically fought over finishing the last piece.
The fruit on top is a MUST and splurge on some really good cinnamon if you can. It is a very forward flavor you will taste and you want some good stuff. The bulk section of your favorite healthy grocery usually has some higher-end cinnamon that you can buy just a little for a small price.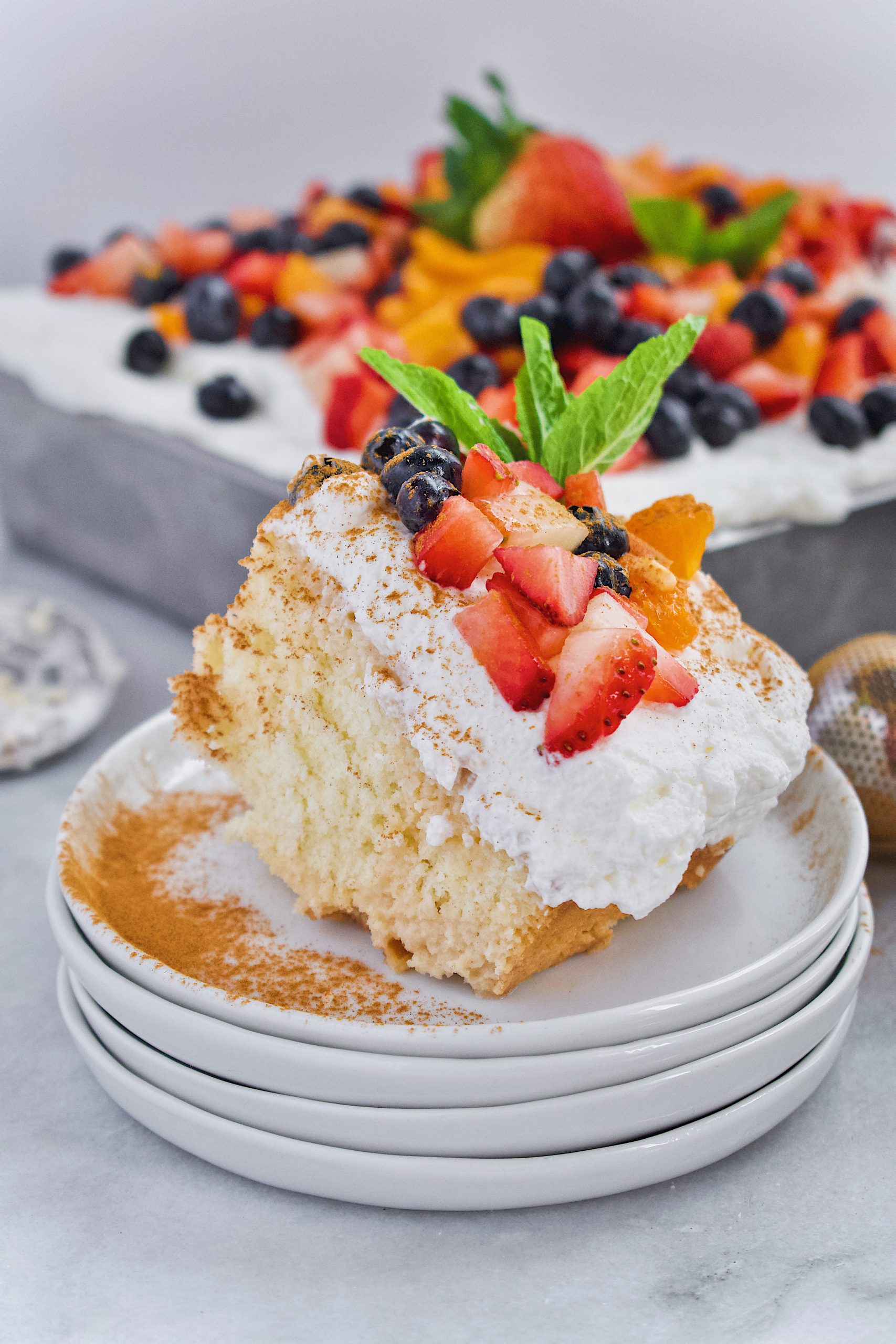 The TIPS...
When baking the cake, bake it 5 minutes longer than it says, I checked my middle with a cake tester and it came out clean, but as it cooled I got a dip and a gummy middle. You want a nice dry cake for this, so give it a little more time.
When it comes time to soak the cake, don't just dump all the liquid on at once. This will give you well-soaked edges and a not-so-soaked middle. Pour it on slowly and focus on the middle because you will always have run off to the sides.
Also, poke BIG holes for better milk distribution. Joanna says to use a fork to make holes in the cake, I would suggest the end of a wooden spoon for larger holes that will absorb more milk, even in the middle.
The way we see Tres Leches topped at the grocery stores in Texas is with lots of fresh fruits on top. Typically kiwi, orange, and strawberry at a minimum. So top it with lots of fruit and don't skimp on the cinnamon.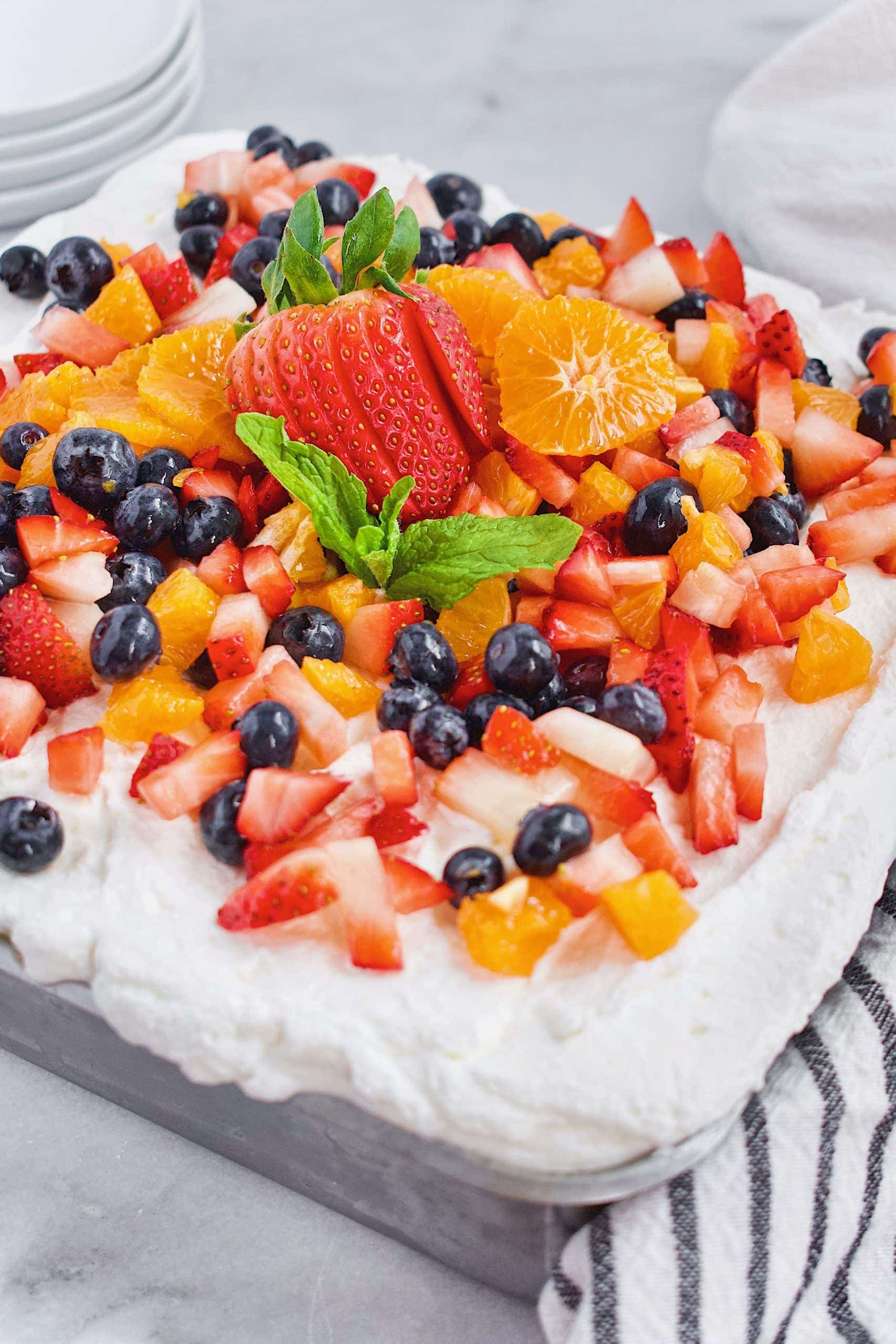 Overall, for my first time making it I think it was a success. The family loved it and I can imagine I will get more requests for it to be made again in the future.
Until next time, Happy Cooking!
Kendell
If you watched Joanna makes this recipe on Season 2, Episode 4 of her new cooking show 'Magnolia Table with Joanna Gaines' you can get the recipe by CLICKING HERE, she shared it on her blog so you can make it at home!
read my other reviews of s2 episode 4 here...
Fresh Tomato Salsa and Guacamole
Did you make this recipe? Let me know by leaving a review or comment! And be sure to sign up for my newsletter, and follow along on Instagram, Pinterest, and Facebook!