While playing around in the Starbucks app and ordering a big fancy drink on a whim one day. I created something like this and it was OUT OF THIS WORLD delicious! I ordered a Venti Iced Chai Latte, add 2 pumps Peppermint Syrup, and make it with Eggnog, so dang good that I thought I could recreate it and make it a little extra happy for Christmas. This Christmas Peppermint Chai Eggnog Cocktail was born, and it is going to become my new holiday tradition to make for the family!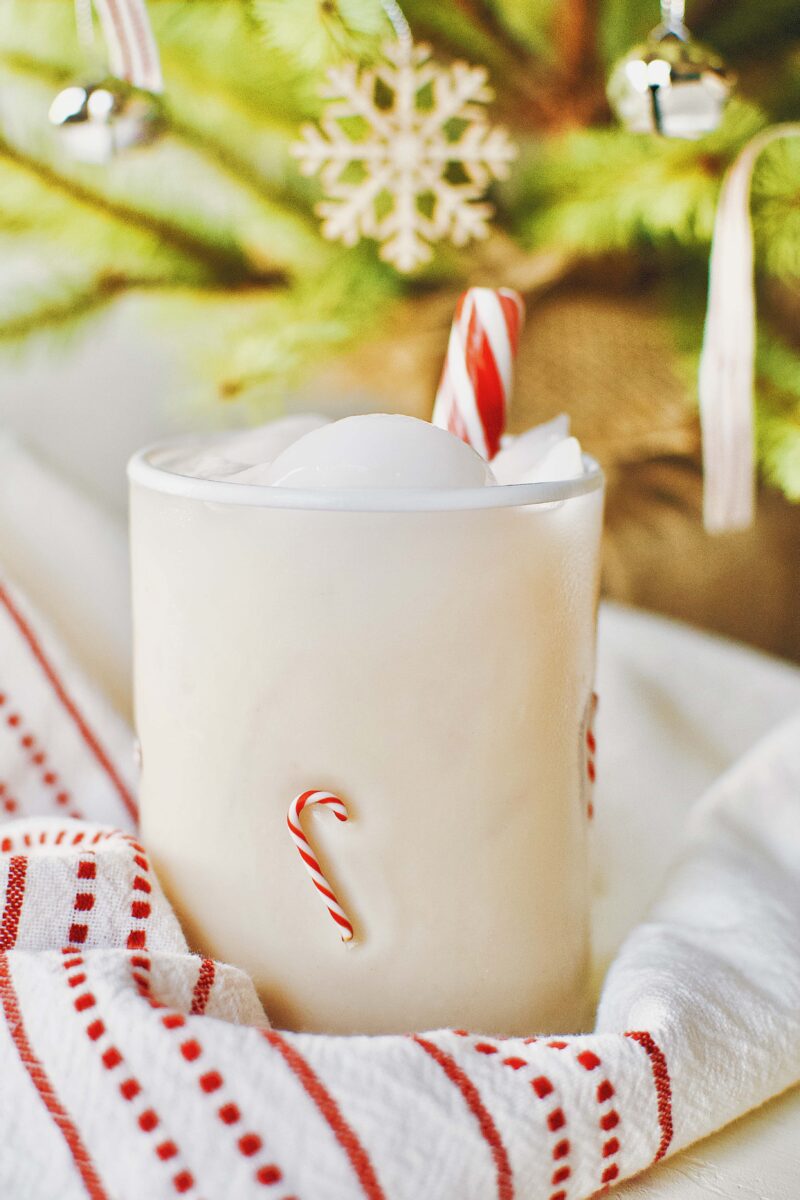 What you need:
Just 3 ingredients take eggnog from something to be feared (for me anyway) to something that will be easily enjoyed! I think I have disliked eggnog in the past because of its overly thick cloying texture that seems to stick in your mouth. But I have a new found love for it now that I have used it as a cocktail mixer, or even if I just thinned it a little with the chai tea.
Ok, I know there is probably 2 sides of the fence out there, you LOVE or Despise eggnog. But this was a game changer for me. It makes for the perfect holiday drink to get you through being stuck in the house with the crazy family! Oh...just me? Ok then!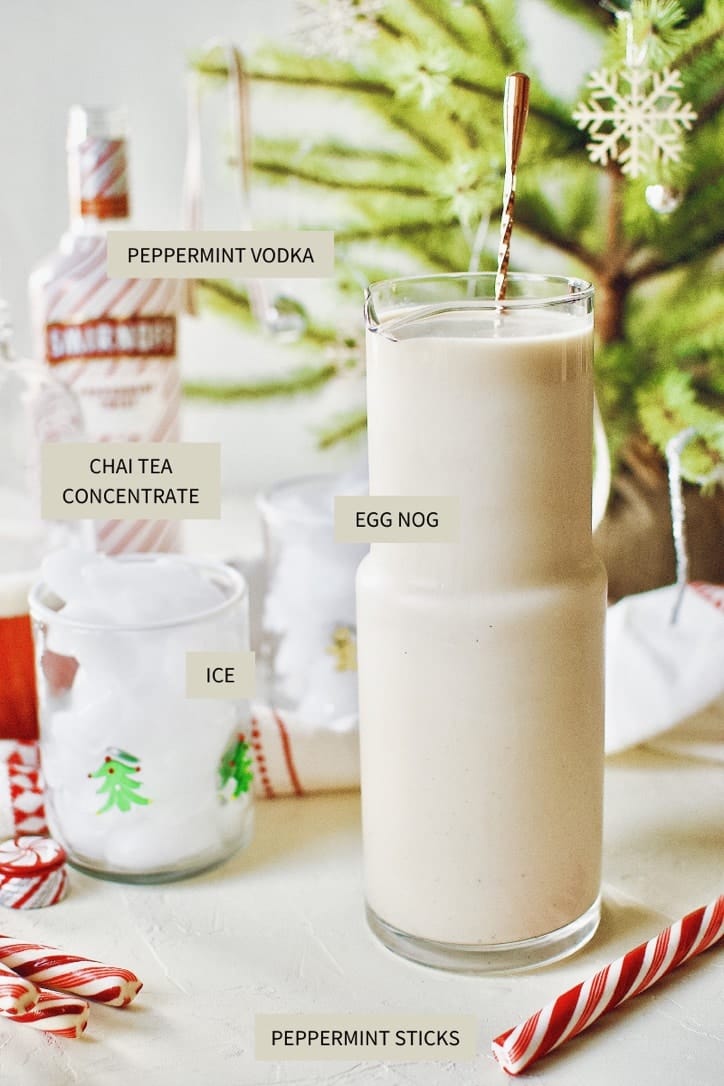 Making a Chai Eggnog Cocktail
This is SUPER SIMPLE to make! I start by brewing some STRONG Chai Tea, use my recipe HERE for the instructions on making the concentrate. I keep chai concentrate in my fridge most always for an afternoon treat, this is another fun way to use it!
Then mix some of that cooled chai concentrate into some eggnog. If someone has had a glass or two of eggnog before you get to making this I just mix it up in the eggnog container. You can make it fancy for holiday entertaining and put it in a pitcher if you'd like.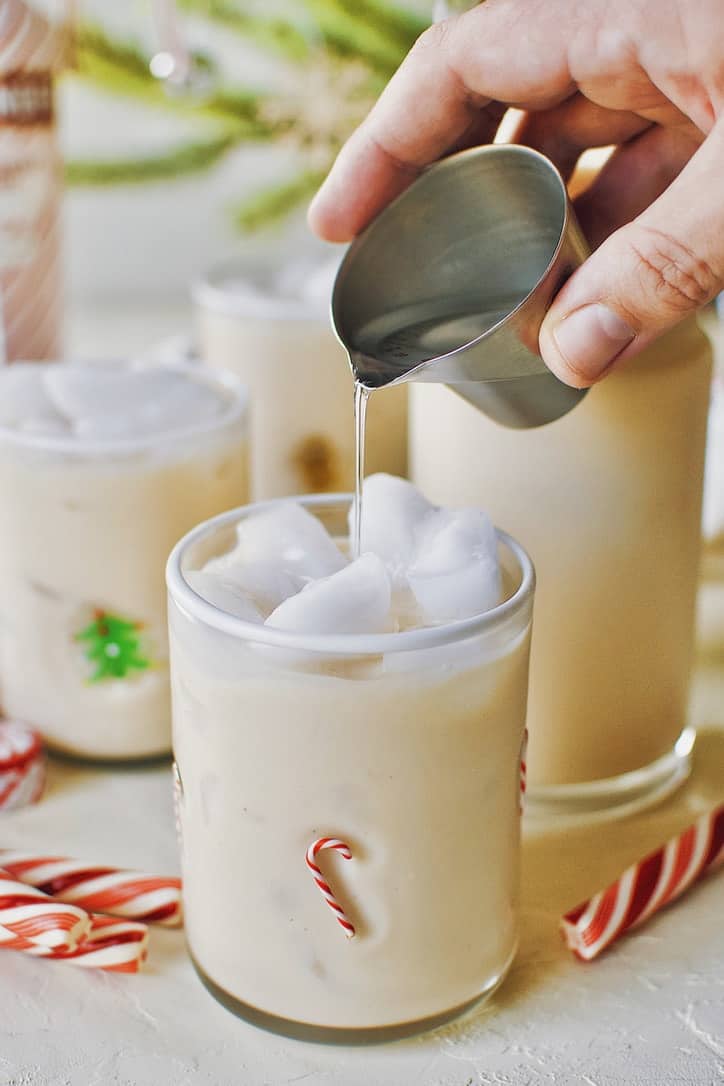 I then FILL glasses with ice and pour in some eggnog, don't fill it completely, leave a little room at the top and add in a shot of the peppermint vodka. Place a candy cane or peppermint stick in, stir, and enjoy!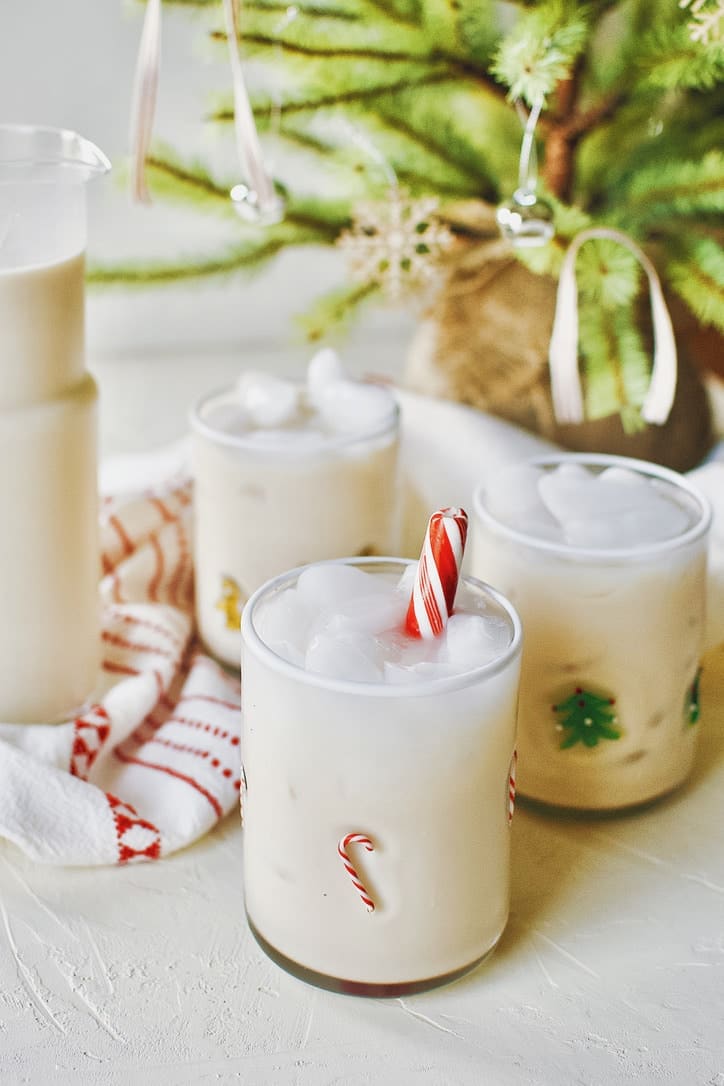 More Chai LOVE!!
If you are a lover of all things Chai like I am take a look at these other recipes! My Pumpkin Spice Iced Chai Latte is one of my favorites to make, practically all year long, I enjoy it that much. And take your Chai love to the next level with my Chai-Spiced Cheesecake, so much yummy flavor in one little cheesecake!
Did you make this recipe? Let me know by leaving a review or comment! And be sure to sign up for my newsletter, and follow along on Instagram, Pinterest, and Facebook!