My Pumpkin Beer Cheese Lasagna was intended to be something completely different, but using the ingredients that I had and a little creativity something great was born! What's awesome about it is that it is the essence of what a KendellKreation really is!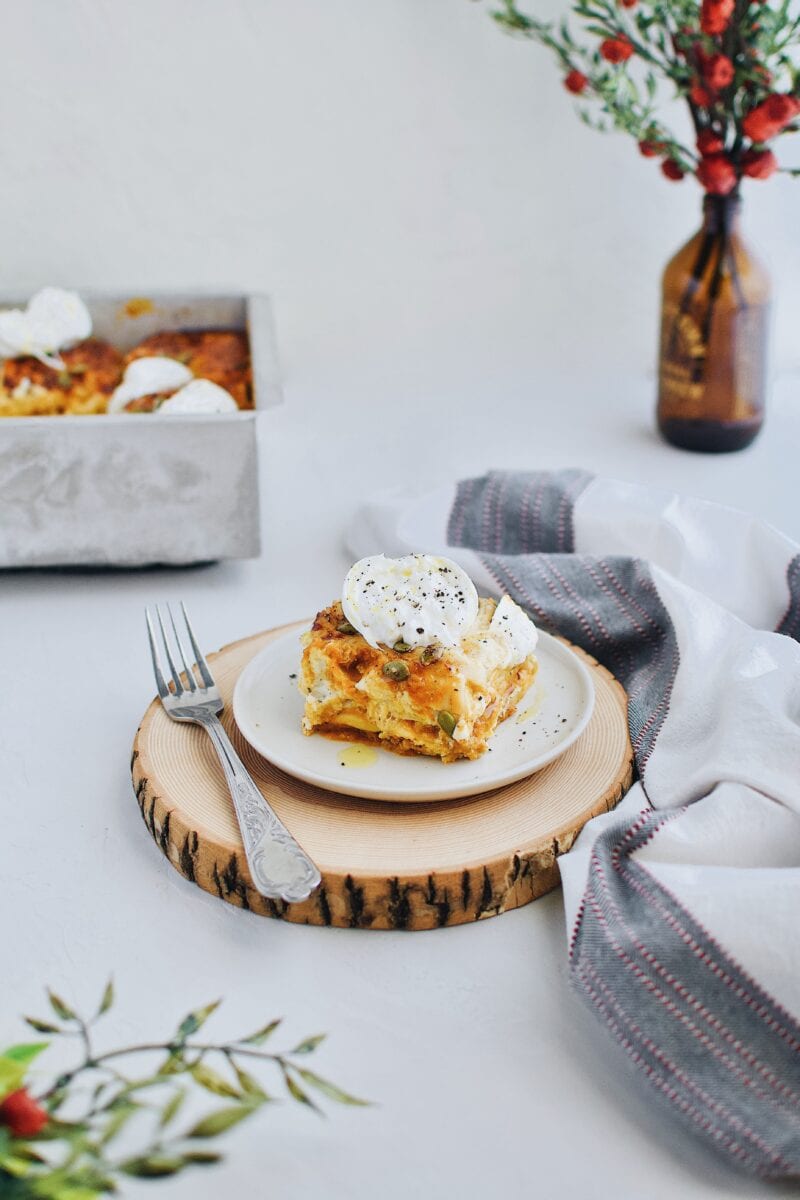 So funny story. I gathered all of my ingredients and prepared myself to make this beautiful lasagna. Only to find out that instead of purchasing Italian sausage for a classic lasagna, I had purchased German bratwursts.
The story gets better, instead of throwing my hands up and forfeiting I decided to press on and make a lasagna anyway. So steering away from the norm, and staring at cans of pumpkin that I had purchased to begin experimenting with, I had a genius idea!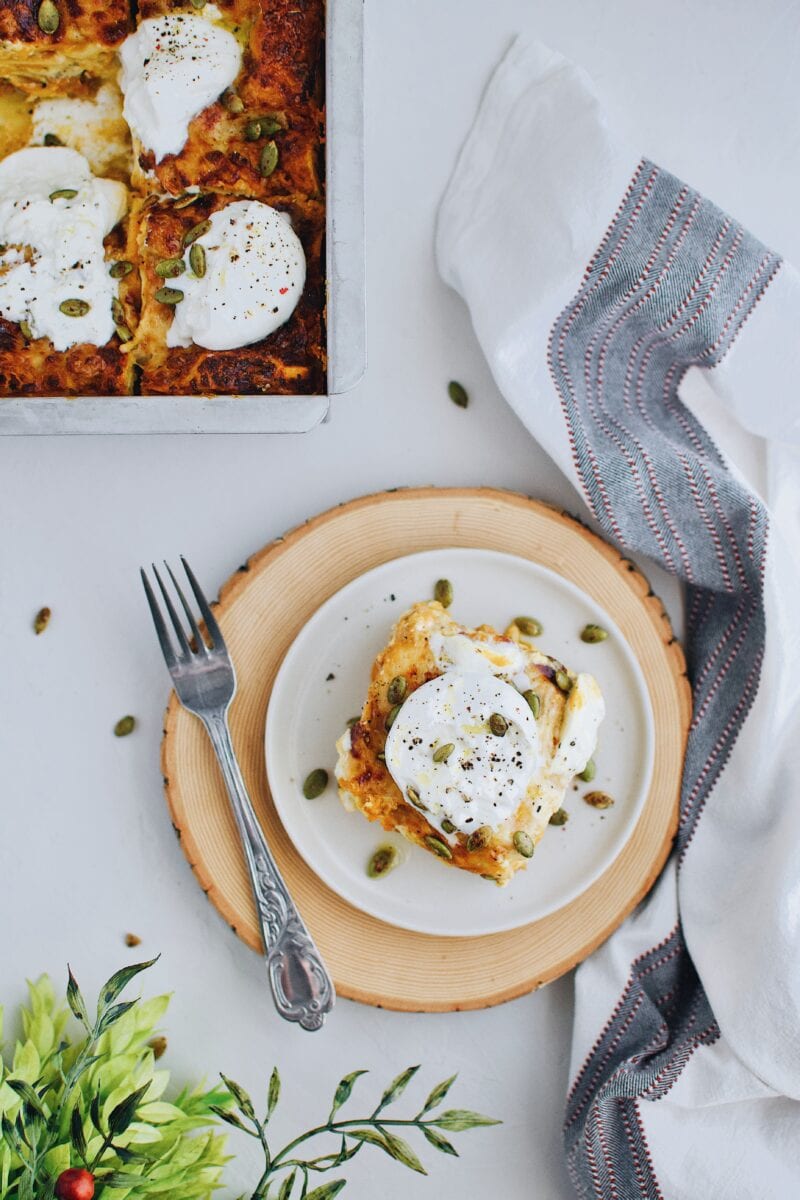 PUMPKIN LASAGNA! It was something I had always loved playing with but never really had turn out FANTASTIC! So Pumpkin Beer Cheese Lasagna was born.
It starts with a base like any other lasagna but takes a couple of twists and turns. I began by removing the sausage from the casing and browning it. Then I deglazed my pan with a can of beer.
Then I created a sauce in the blender by combining, pumpkin puree, chipotle peppers, chicken broth, heavy cream, garlic, olive oil, and parmesan cheese. I added that to the browned sausage and brought that to a simmer.
Let that hang out while you prepare your cheese mixture. Mix the ricotta, a cup of Italian cheese mix, and some Italian seasoning together. Now we are ready to build our lasagna.
So far, still so easy and simple! Never let homemade lasagna scare you, it is so easy and can be made in 30-45 minutes then just has to hit the oven.
Begin with a layer of sauce in the bottom of the pan and top that with a layer of noodles. Add another layer of sauce and a half the cheese mixture. Top that with another layer of noodles and sauce and more ricotta mixture, reserving about ¾ of a cup.
Add more noodles and sauce layers until you have used up all the ingredients. It is important that all of the noodles are coated in the sauce on the last layer or they will get dry and hard when cooked. These noodles absorb all the liquid, so you want to corners especially covered in sauce and cheese.
Top that with the remaining 1 cup of Italian cheese mix, and it is ready for the oven. Bake covered with foil at 350 degrees until warmed through, about 45 minutes to an hour.
After the initial cooking time, remove the foil, and cook 10-15 minutes more until the cheese is melted on top. When the lasagna comes out of the oven, top it with the burrata and allow it to cool for 15 minutes before cutting. Serve with a topping of my Roasted Garlic Pumpkin Seeds and enjoy!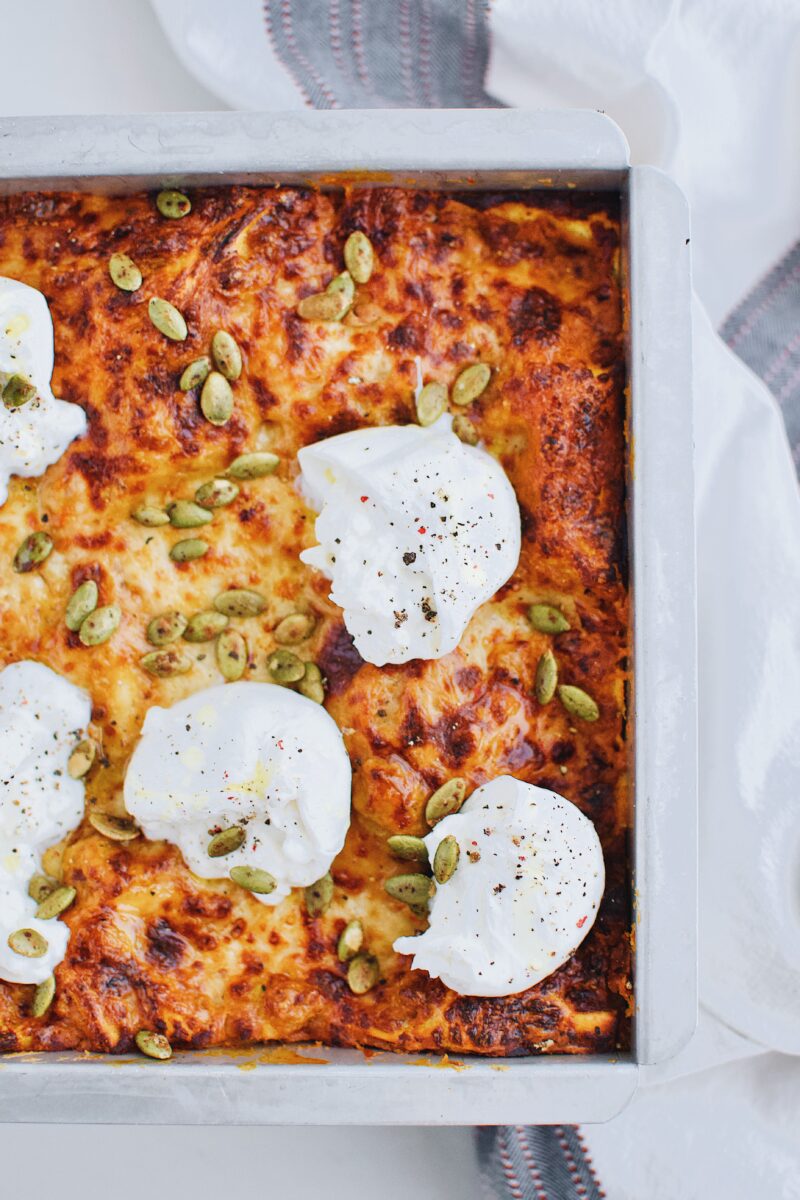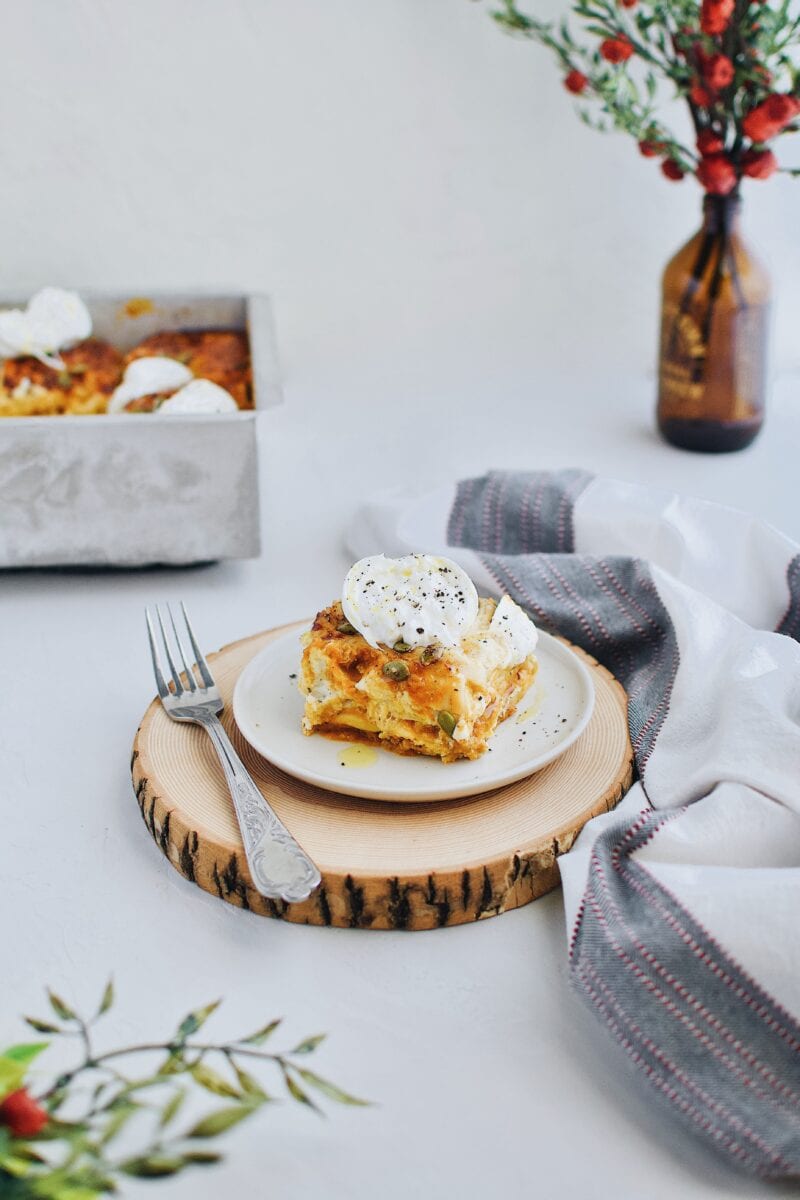 Did you make this recipe? Let me know by leaving a review or comment! And be sure to sign up for my newsletter, and follow along on Instagram, Pinterest, and Facebook!