A friend of mine brought a version of these Pumpkin Dessert Bars to my annual pumpkin party years ago. Ever since I have been playing with the recipe here and there trying to make a "from scratch" version. Well, I think I have finally cracked it, a little spicy, a lot pumpkiny, and the pecan and whipped cream put it over the top!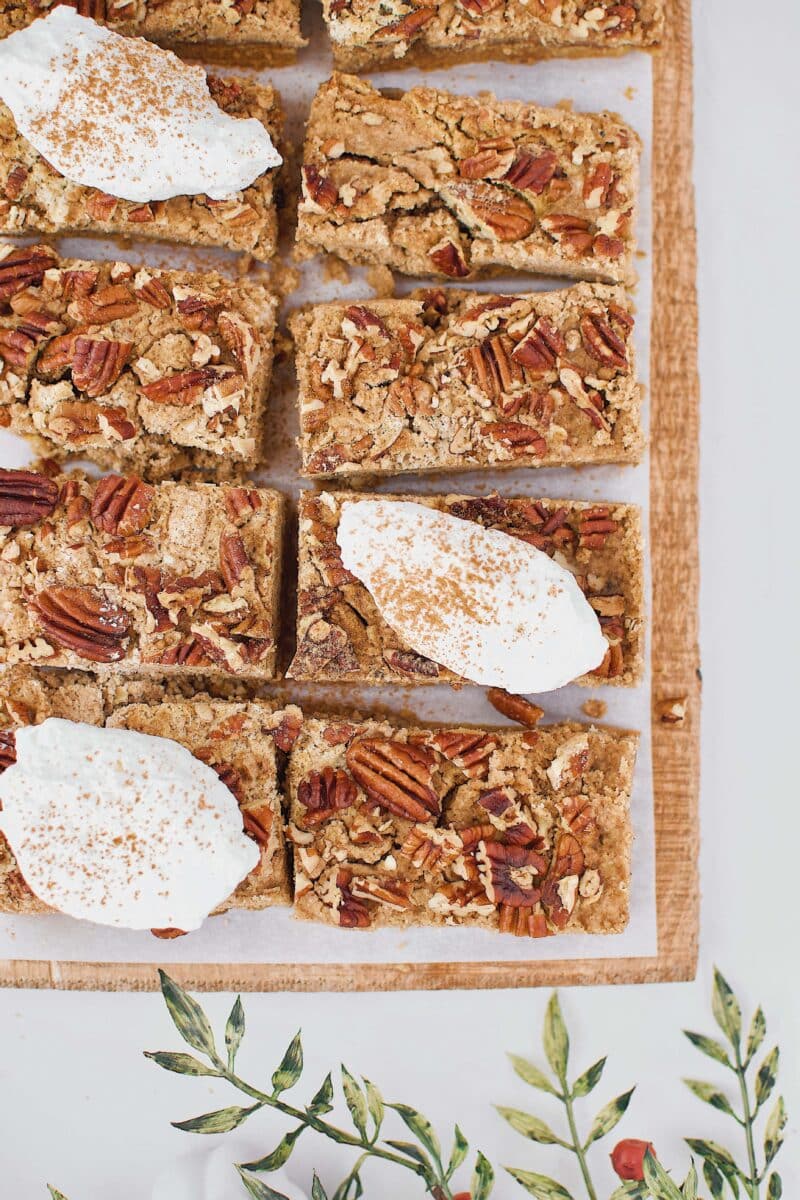 What you need
The ingredient list is fairly simple, I know it looks a little long, but that is just cause I like to really spice it up. I typically keep all of these spices in my drawer anyway so it is easy to amp up the flavor with them.
The recipe, when broken down, is a pumpkin custard bottom layer, the cake mix layer on top with some sprinkled on pecans and some butter. I am not really sure that I have ever made a true "dump cake" but a friend tells me that is what this is. Whatever it is, I call it delicious!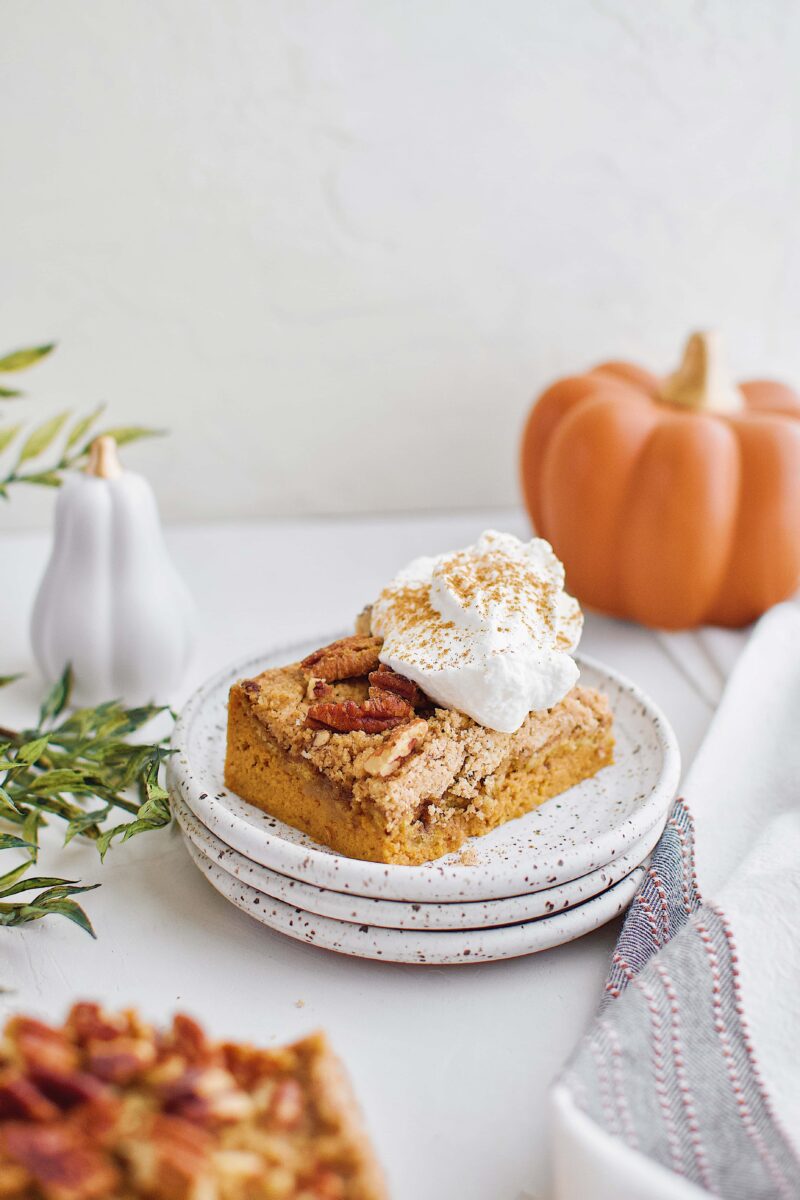 The custard is made up of pumpkin, eggs, milk, and sugar, simple ingredients that blend together to make THE BEST texture. Then you have what is essentially a spice cake mix that gets layered on top. The butter on layer makes the cake get a little crunch to it and toasts the pecan perfectly.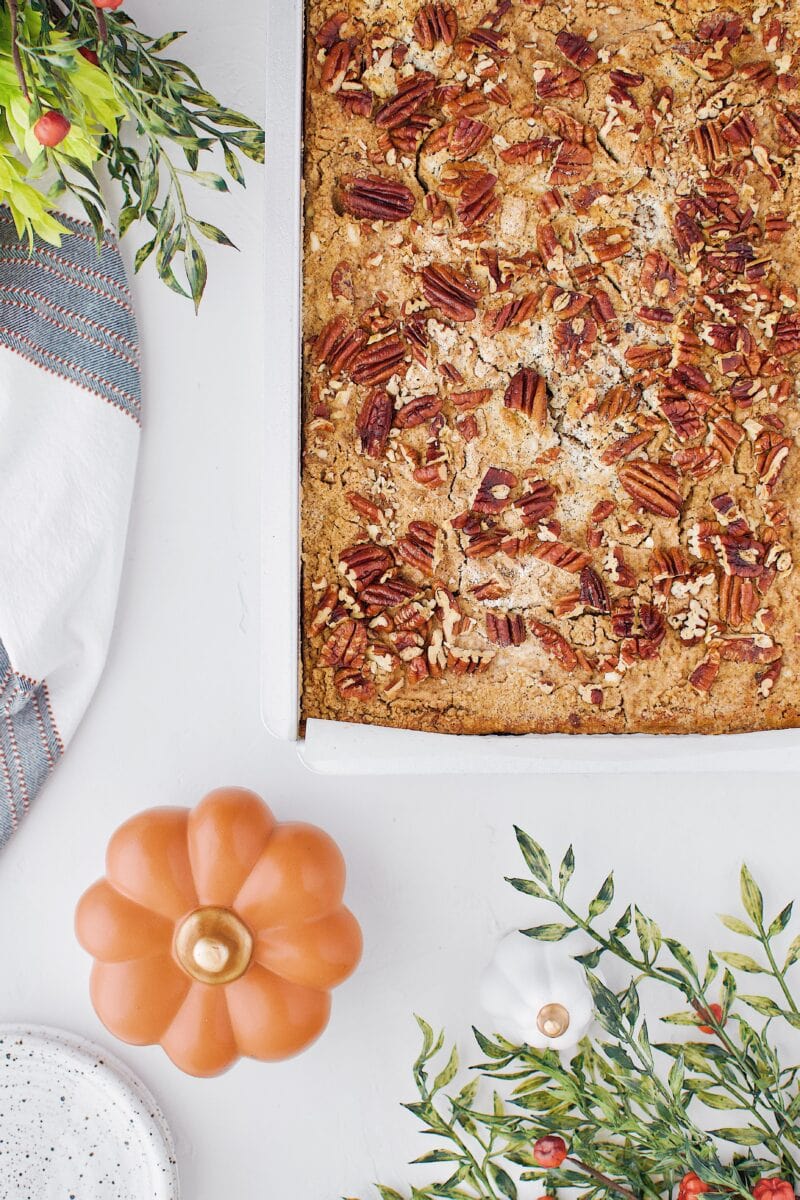 When it comes to baking, I like to use a very square pan so that I get nicely defined edges. THIS PAN is professional quality and one that you will reach for the rest of your life. It is an essential size in my opinion and every kitchen should have one!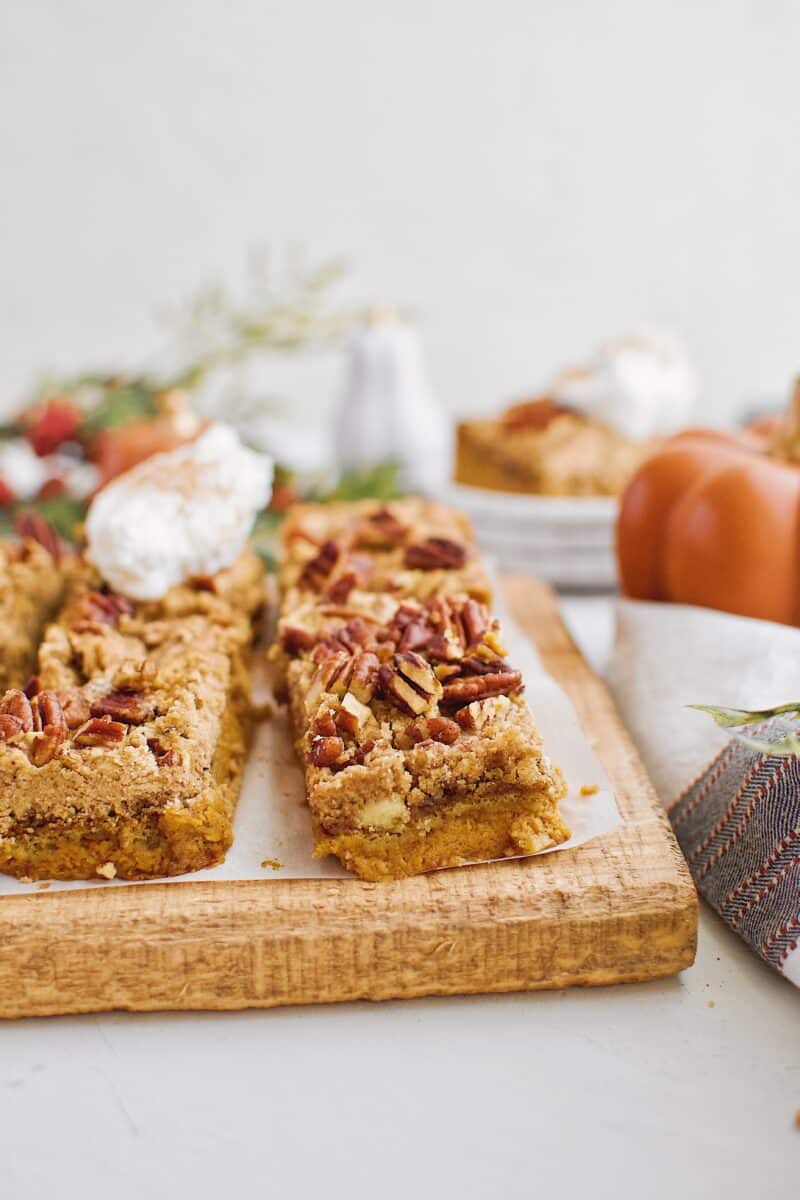 Now if you want to roast your own pumpkin for these, I have a great tutorial on that HERE. And for all the PUMPKIN goodness you could ever want, share in my love for the autumnal gourd by checking out my PUMPKIN SECTION of the blog with all my favorite recipes.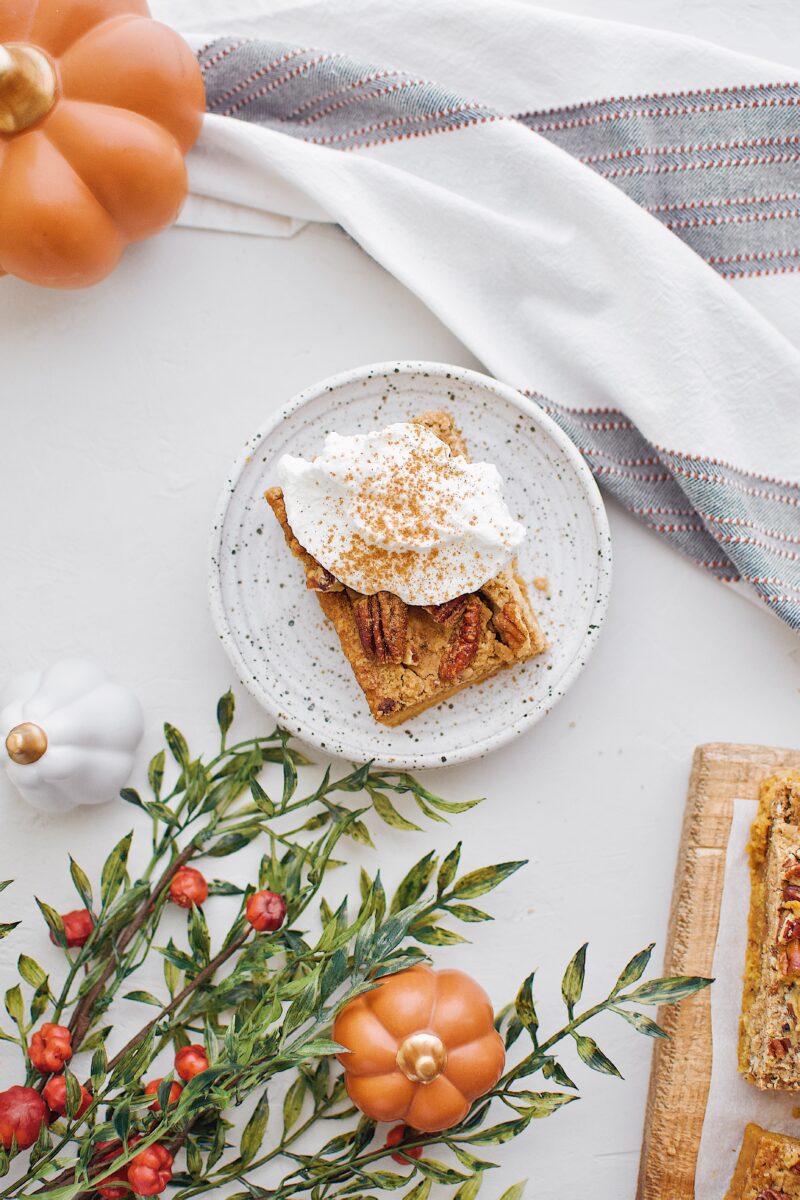 These Pumpkin Dessert Bars one of my very favorite pumpkin recipes and I hope you enjoy them as much as I do.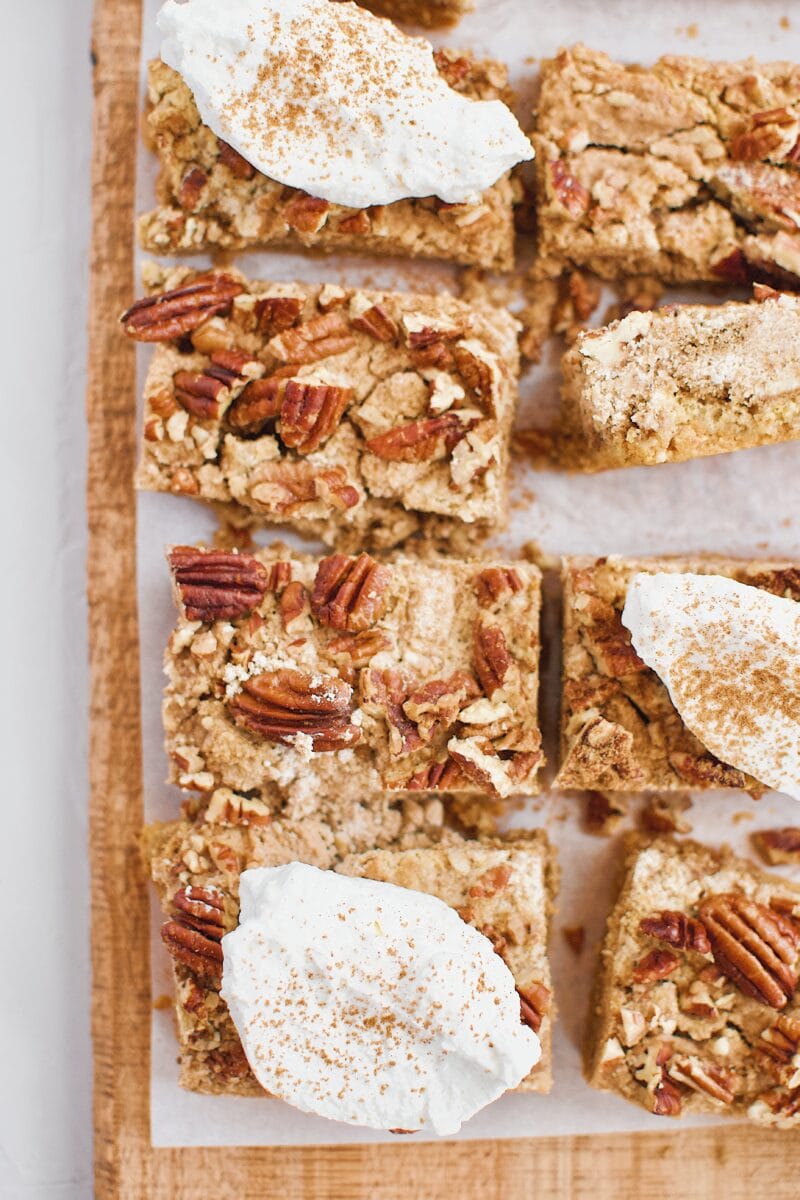 Did you make this recipe? Let me know by leaving a review or comment! And be sure to sign up for my newsletter, and follow along on Instagram, Pinterest, and Facebook.