Y'all, I have a hard time enjoying many of the store-bought options out there. I think the dried fruit it what stops me most times. But this Pumpkin Seed Granola Recipe I am about to share is my go-to EVERY DAY!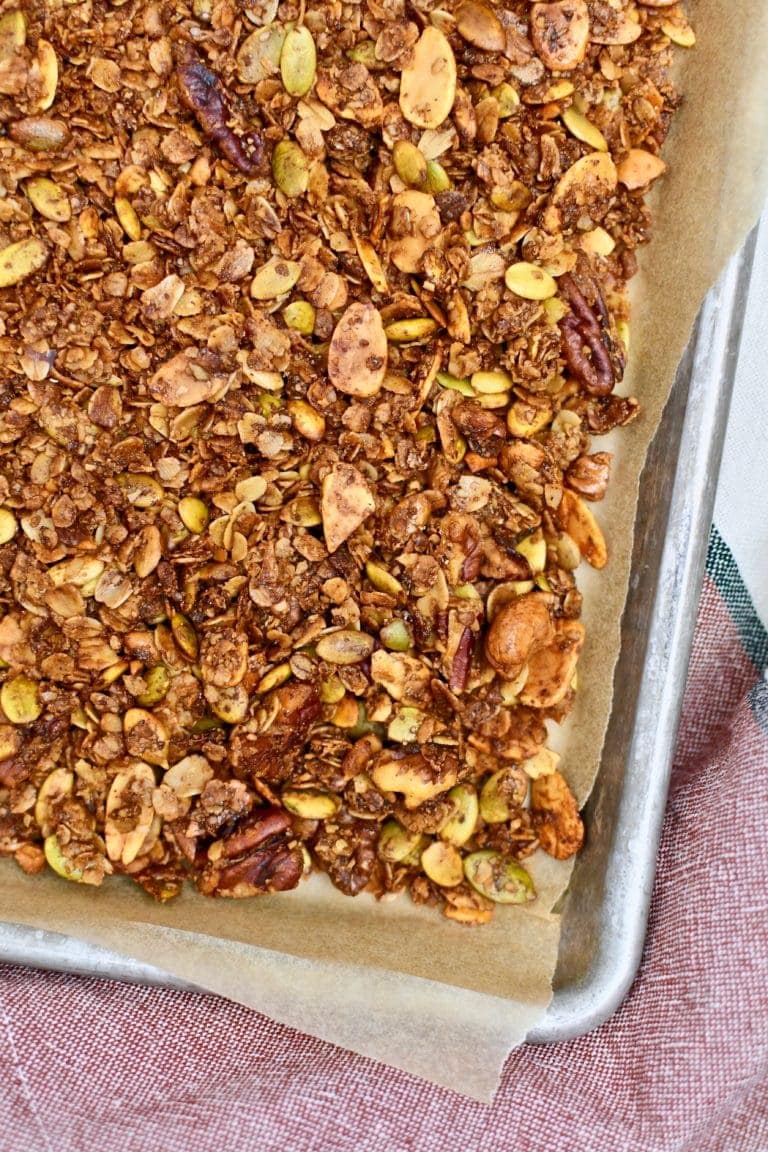 The beauty of a recipe like this is that you can spice it up any way you like it. If you want to make it a little sweeter or a little more savory, feel free! As a chef I often make a recipe once to gain a better understanding, then when I make it again I can add my own twist to it.
For me, I like to keep this on the autumnal side, even for year-round use. But sometimes I like to add some turmeric. I am always on the search for anti-inflammatory foods!
If you do so, add a couple of cracks of black pepper as well. It is needed to activate the turmeric. However, just a few cracks wont really alter the flavor emensley.
Making Pumpkin Seed Granola
What's beautiful about granola is that you basically toss everything in a bowl, mix, and bake. This one has just one extra step to bring the wet mix to a boil. This is just a best practice to make sure the sugar completely dissolves.
If you were just using only liquid sugars, like honey or maple syrup you could just mix that into the dry ingredients and bake. I find making your own granola so much more satisfying than buying it. And you can make it to your tastes.
Mohawk Valley Trading Company provided me with some Maple Syrup and Honey that I was able to use in this recipe. Read more on their American honey's HERE. And get more info on their Maple Syrup HERE.
Make this Pumpkin Seed Granola soon, because it makes my Harvest Pumpkin Crunch Pancakes extra special and you'll want to use it to make them. I promise you'll want to have it ready. They are the most delicious nutty pumpkin pancakes you ever did have!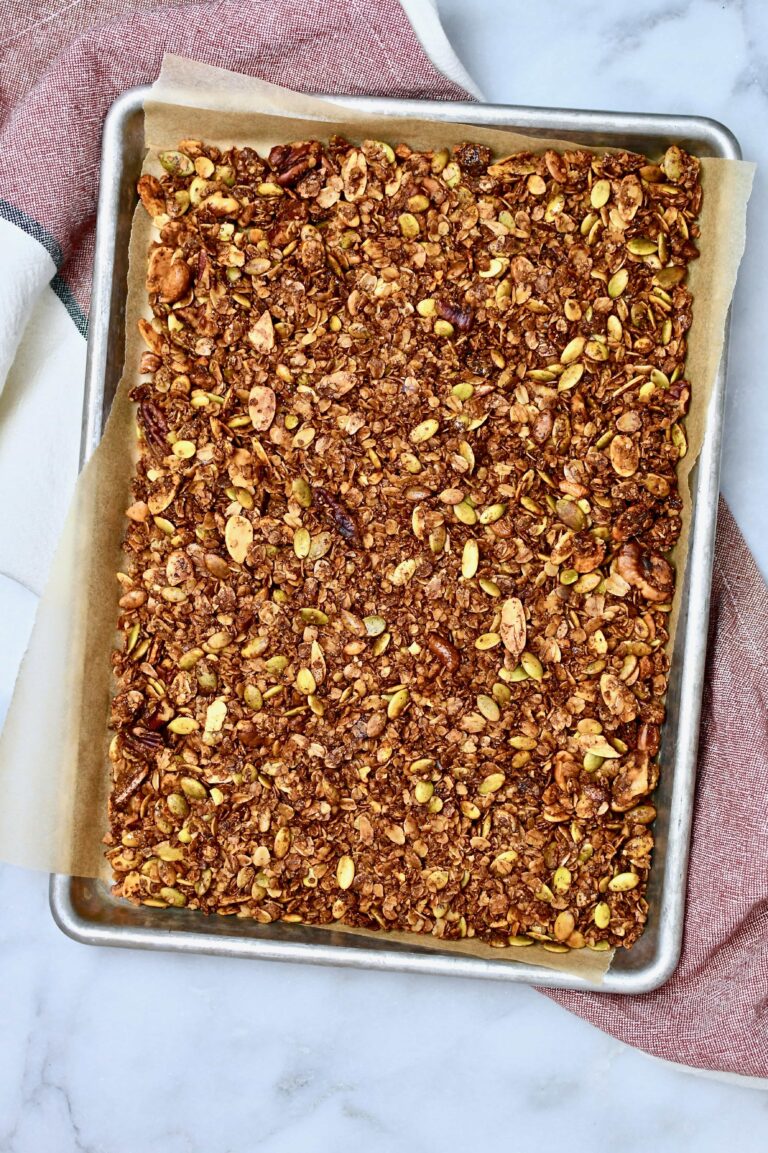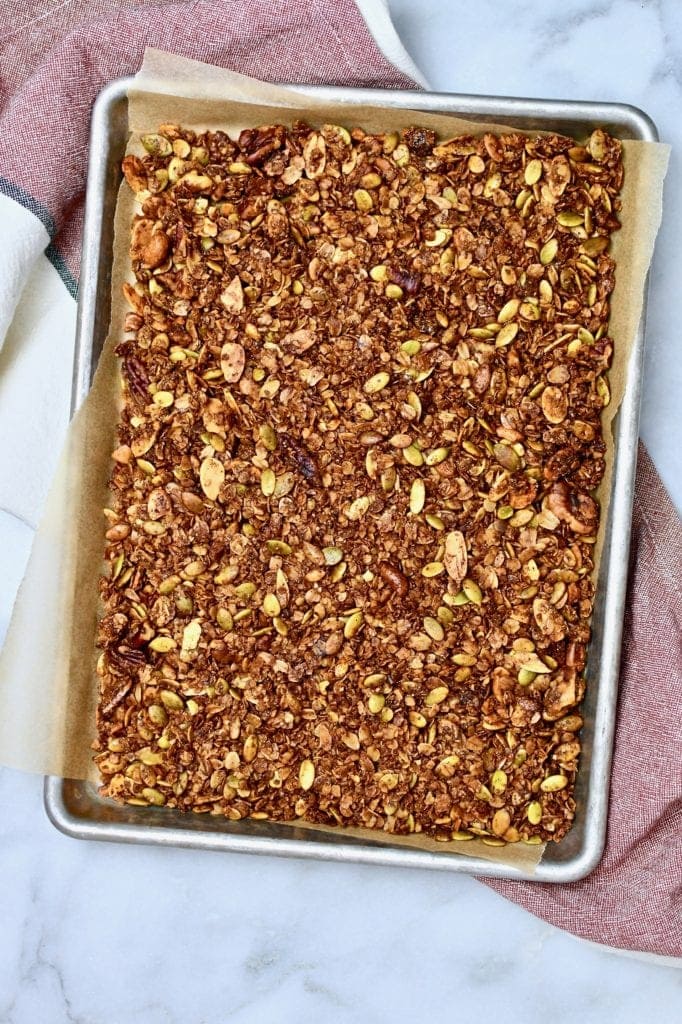 More of my
Favorite
Pumpkin Recipes
If you love all things pumpkin as much as I do, be sure to check out the Pumpkin section of my website. You'll find things like Pumpkin Spice Cinnamon Rolls, Pumpkin Milk, and the MOST DELICIOUS Pumpkin Chocolate Chunk Oatmeal Cookies!
Did you make this recipe? Let me know by leaving a review or comment! And be sure to sign up for my newsletter, and follow along on Instagram, Pinterest, and Faceboo