My love for pumpkin runs DEEP! I am always looking for a new way to work it into a recipe, and after talking with a friend recently I realized I can really pack it into just about anything. This recipe for Pumpkin Chocolate Chunk Oatmeal Cookies is like the pumpkin cookie of my dreams. You are really going to love them!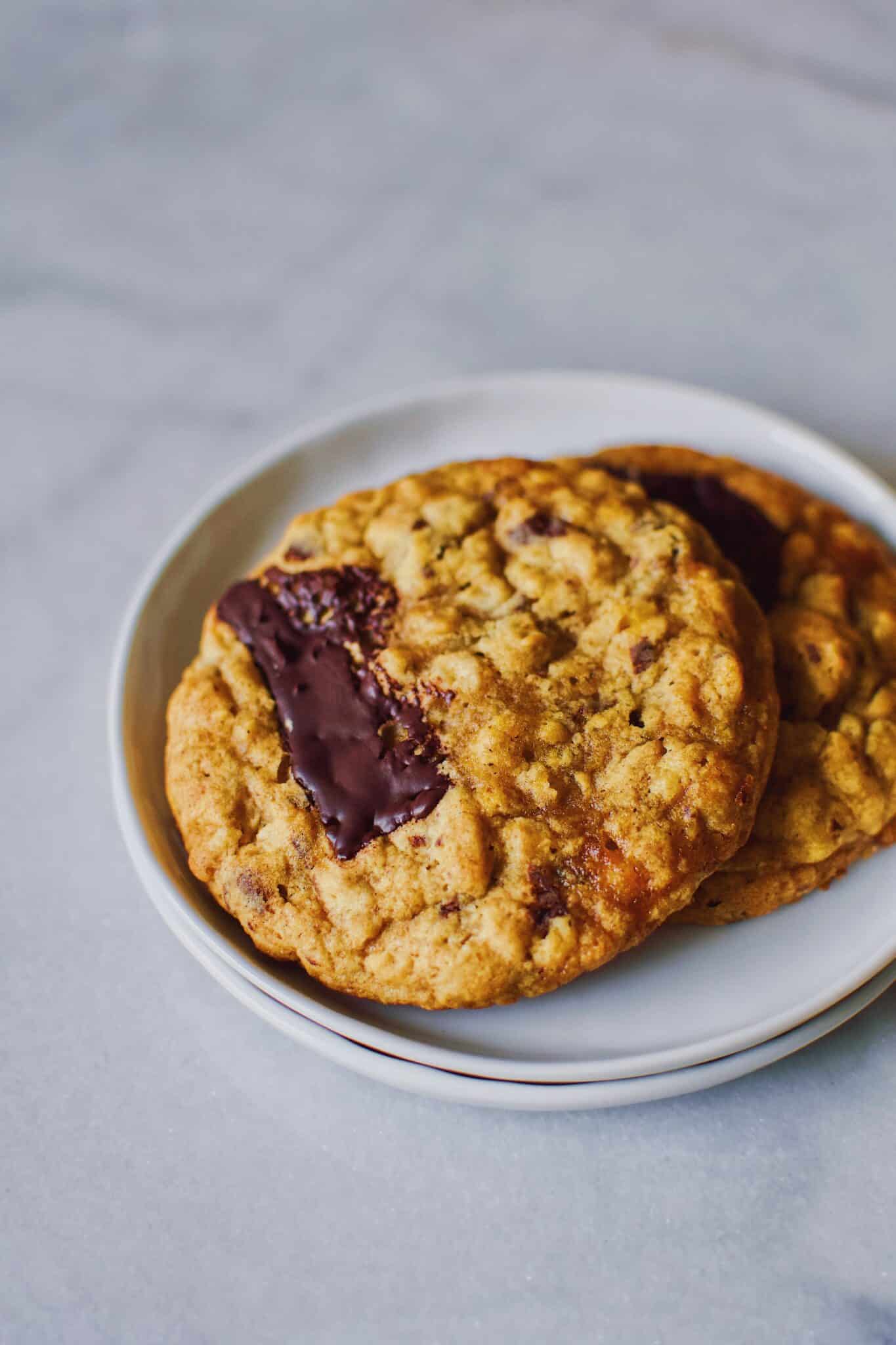 What you need:
These cookies require a fairly simple ingredient list, most of which I usually have on hand anyway. The only planning ahead you want to do is to make a batch of my Pumpkin Spice Praline Pecans to use as an added mix-in.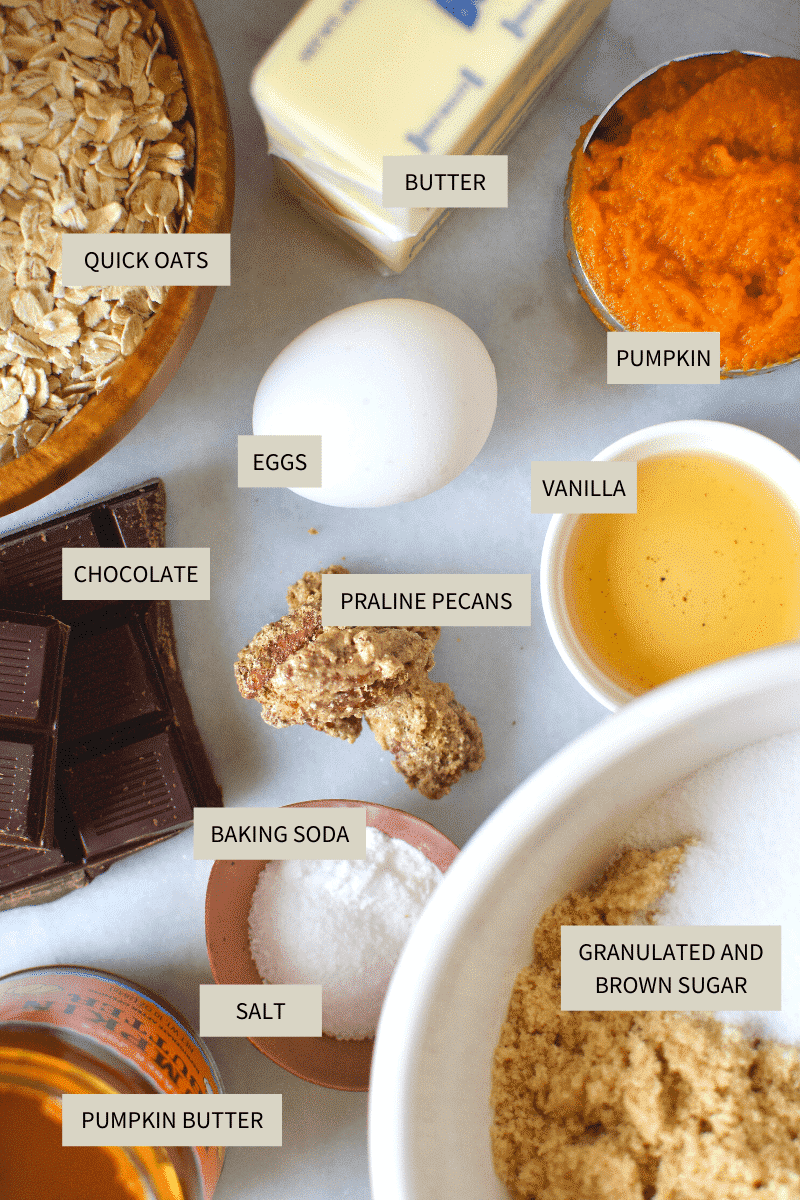 I also like to use a brick of baking chocolate for the chunks here, they melt so nicely, and give you large and small pockets of chocolate to enjoy. Chop it up and pull out 16-18 of the larger chunks to press into the top of the cookies before baking. Toss the rest in when the time comes.
How to:
Start by creaming your butter and sugars together. Then add in the pumpkin and egg and beat until combined.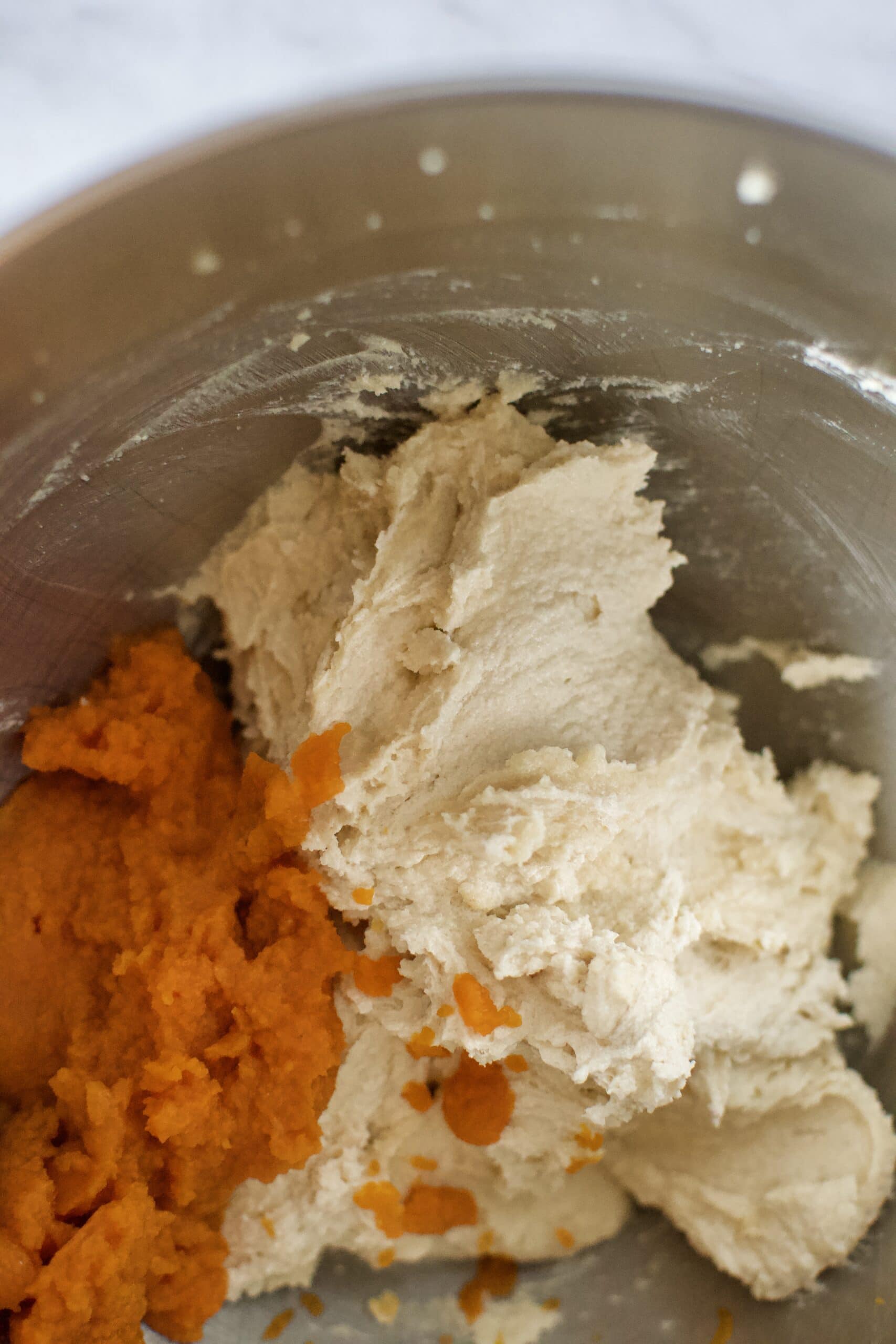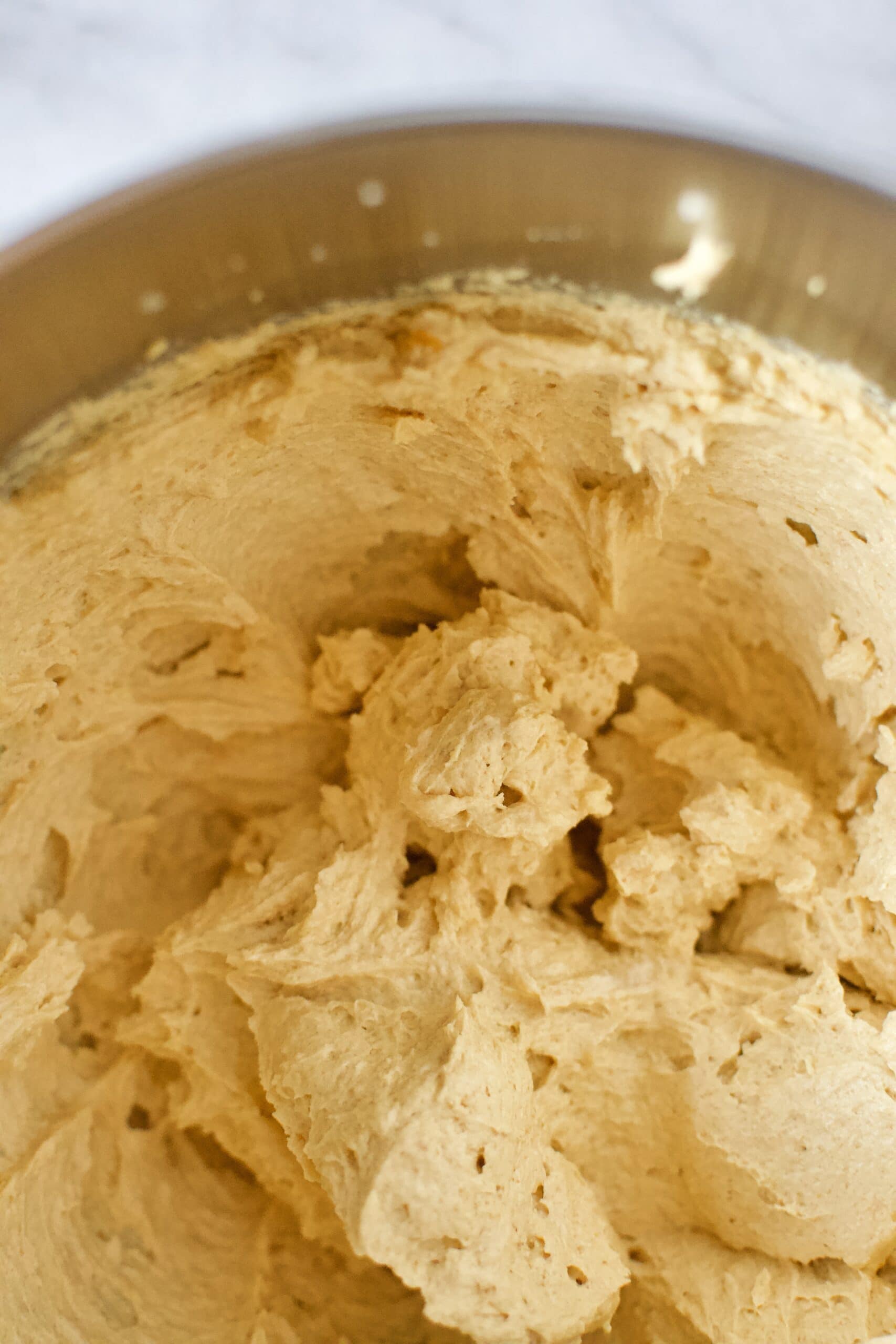 Next, it is time for the mix-ins. Blend in the oatmeal and add the chocolate chunks, and praline pecans. Fold by hand when adding the pecans and chocolate so they don't get broken up.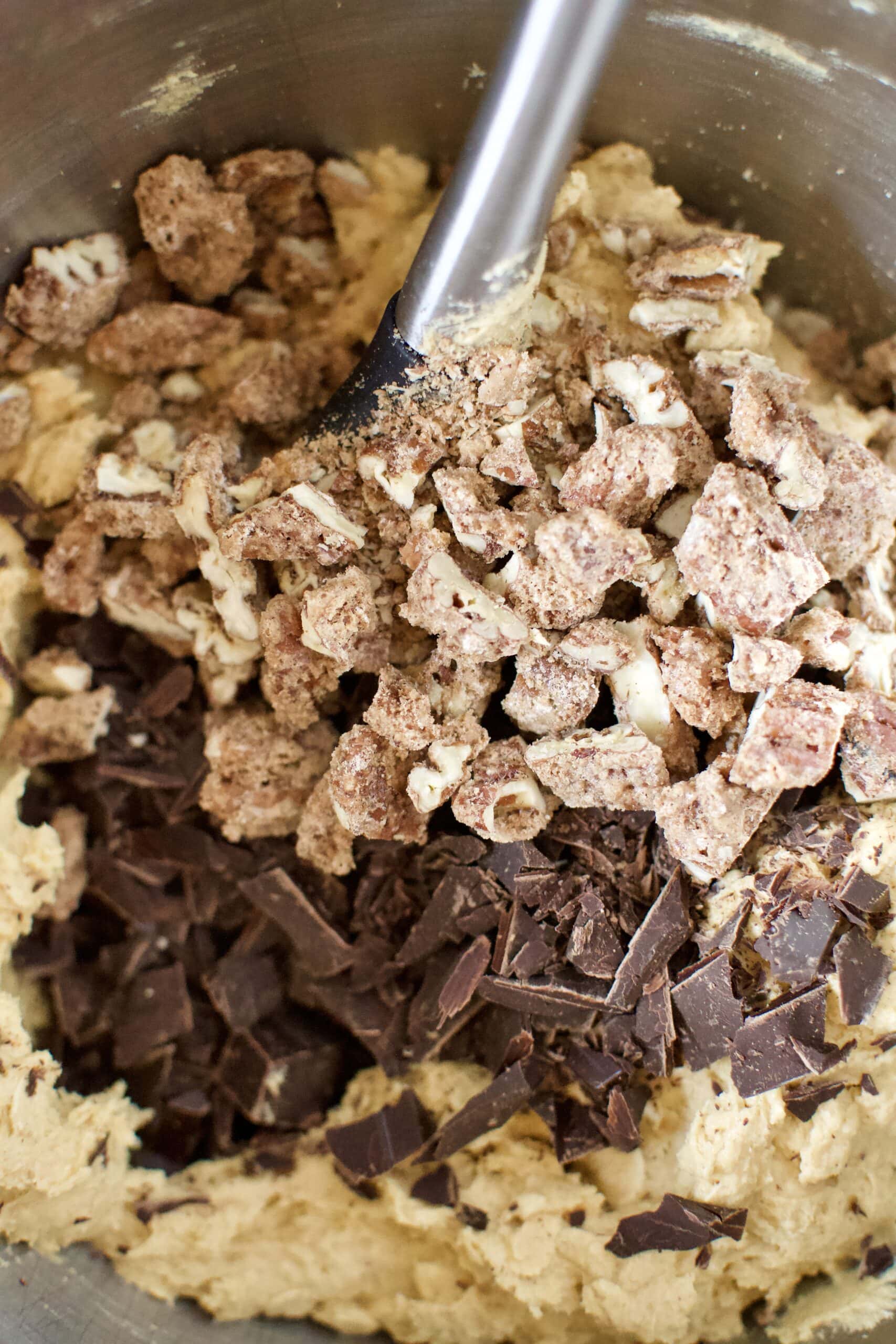 I then add in a generous drizzle of pumpkin butter. This can be homemade or store-bought. I already made the pecans to add, so I used store-bought.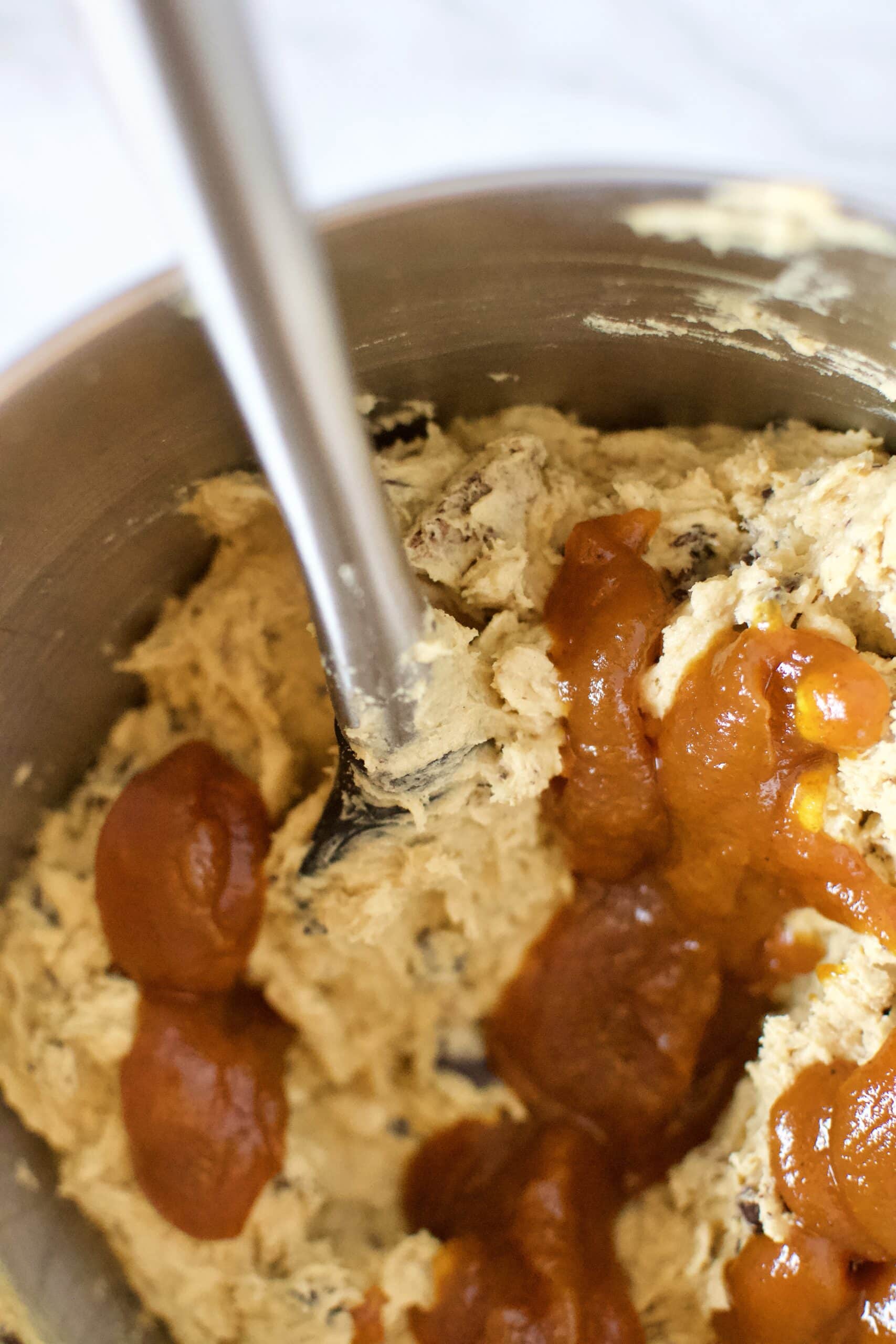 This must also be mixed by hand, literally only fold it into the bowl 4-5 times so big pockets of it are left throughout the dough.
Portion out the cookies onto 3 lined cookie sheets. I used a 2 tablespoon scoop, but you can really scoop them to any size you like, just adjust the cooking time. Press one of your reserved chocolate chunks into the top of each cookie for more goodness!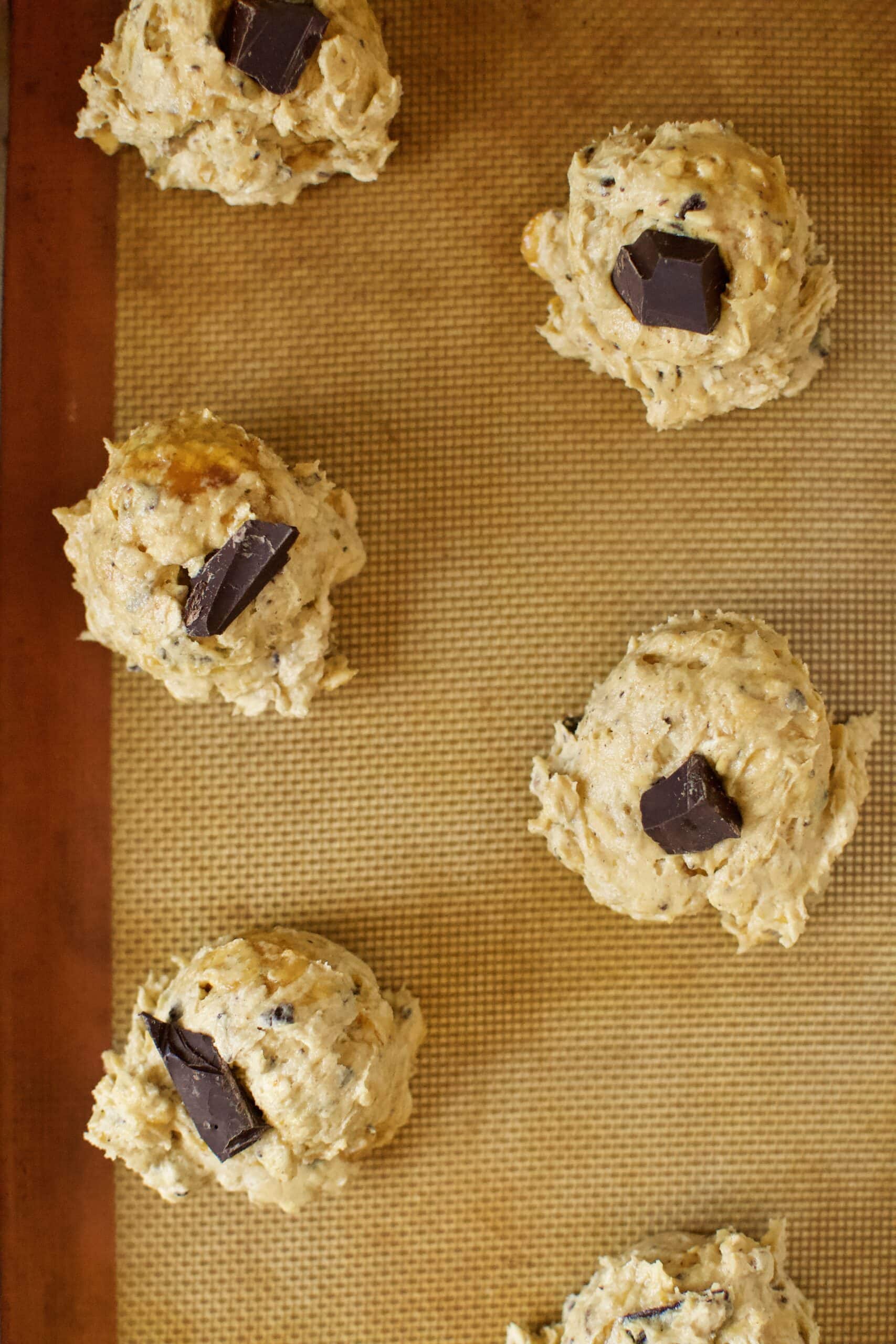 These cookies are a little moist from the pumpkin and the pumpkin butter. Cook them until a dark golden brown to ensure that the bottoms are set completely. Then let them cool on the cookie sheet until the chocolate chunk is no longer melted. If you are too hasty your middles may stick to the pan.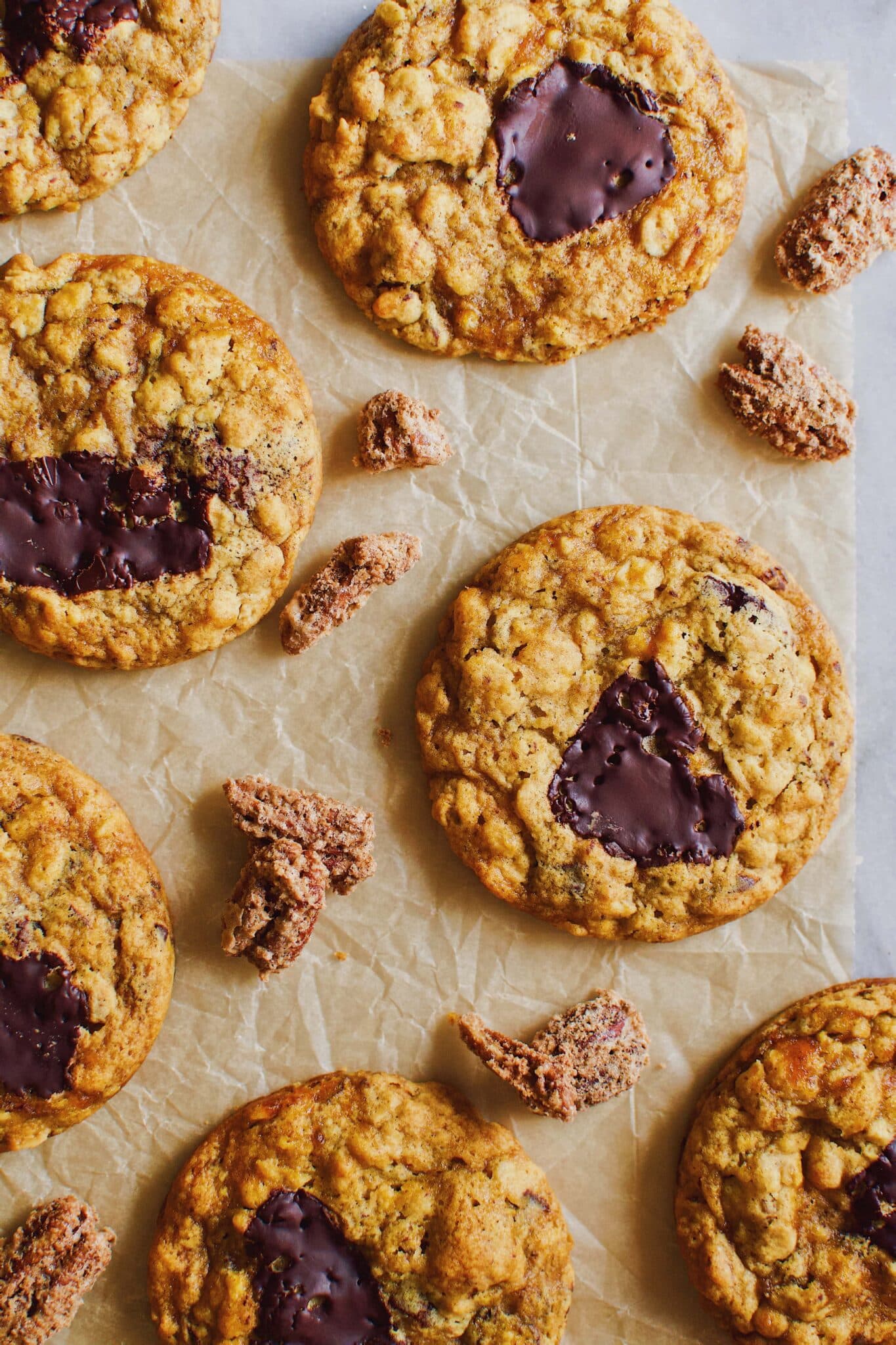 More Pumpkin Goodness!
When you find you love these Pumpkin Chocolate Chunk Oatmeal Cookies - Turn them into Ice Cream Sandwiches using my Pumpkin Cardamom Ice Cream for even more delight! It also features more Pumpkin Spice Pecans!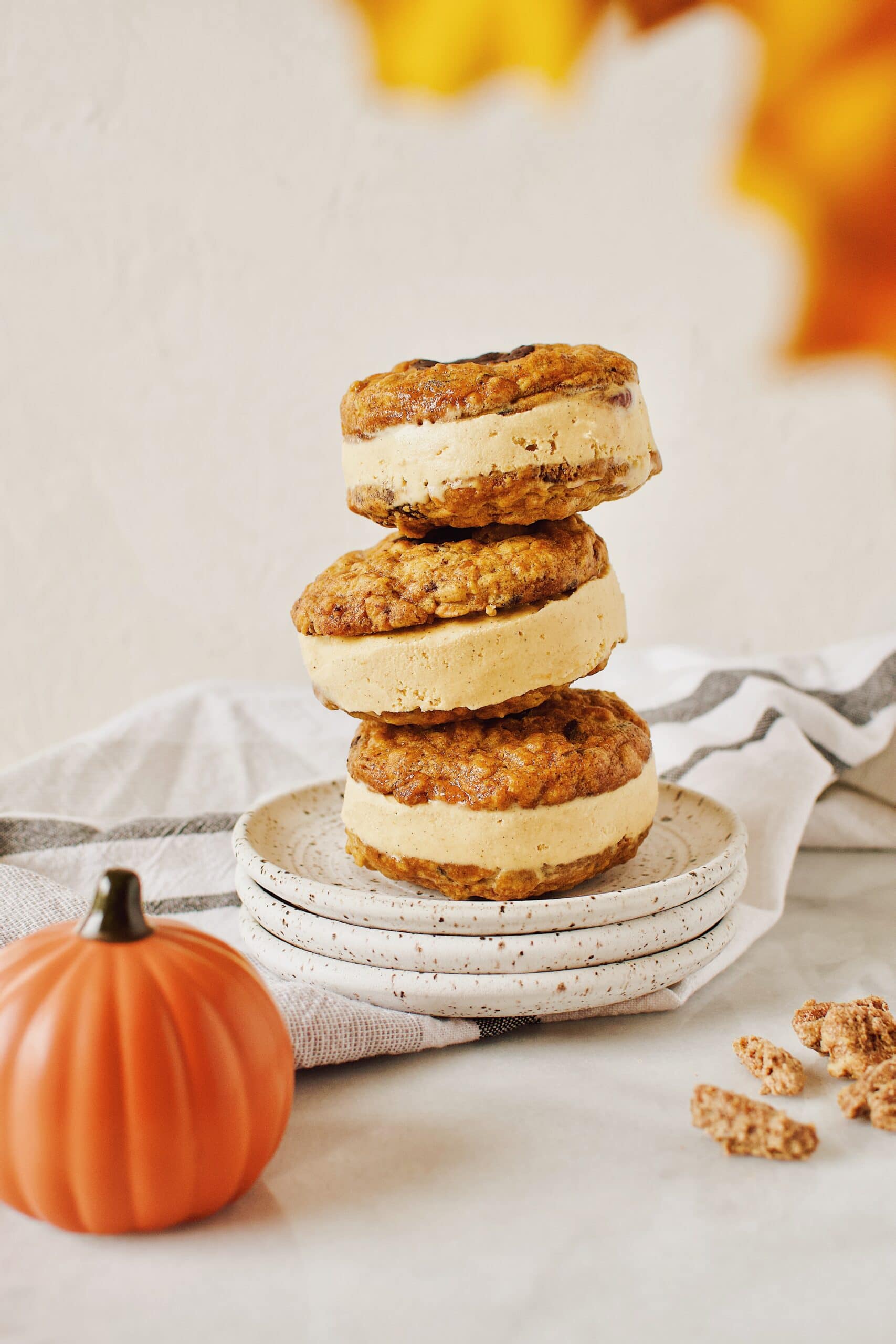 And get my Pumpkin Spiced Praline Pecans recipe HERE!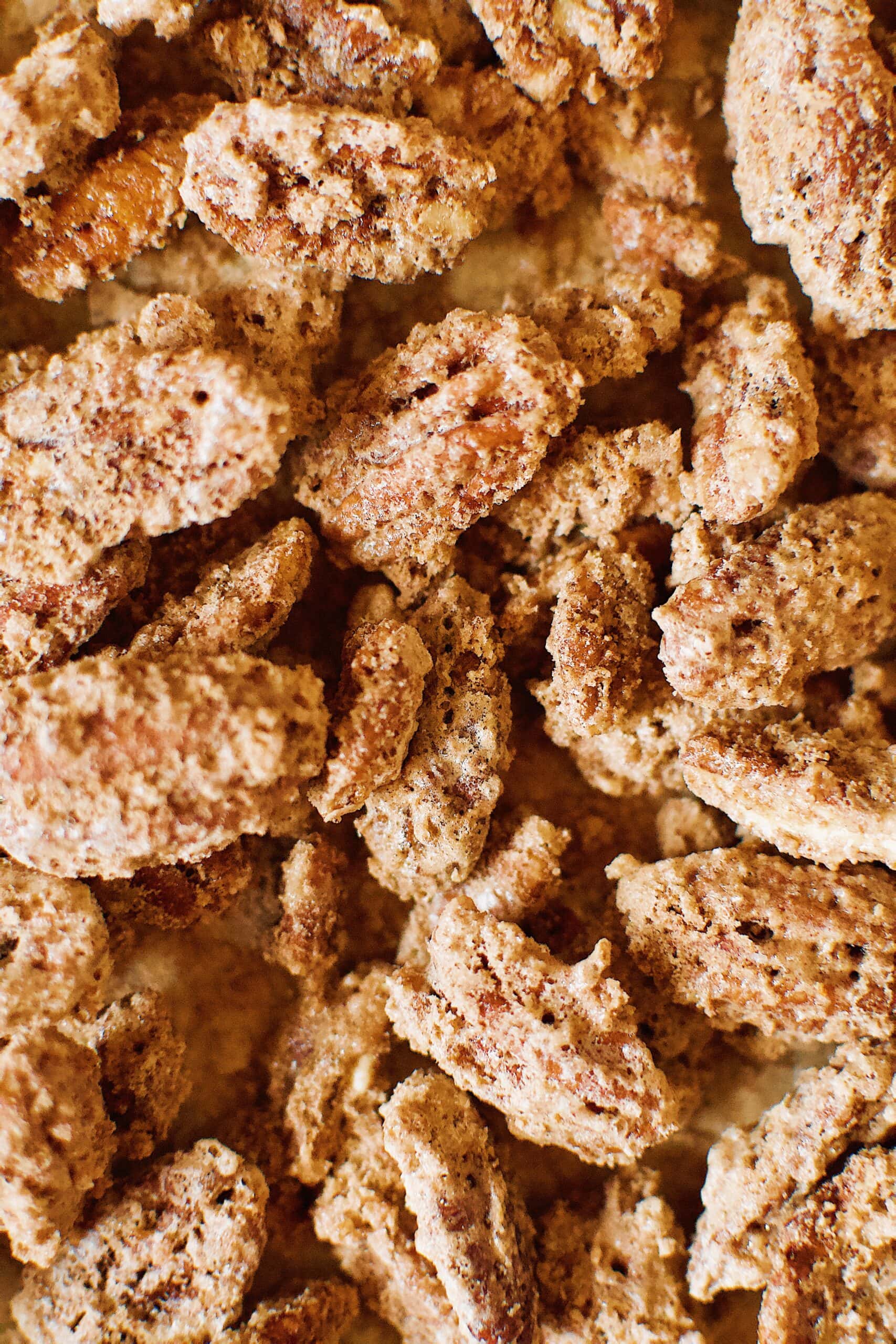 Did you make this recipe? Let me know by leaving a review or comment! And be sure to sign up for my newsletter, and follow along on Instagram, Pinterest, and Facebook!