My Pumpkin Spice Knotty Buns were inspired by the cinnamon buns served at the Circus Bakery in Paris, and by an inspiration recipe shared by Epicurious. But of course, I had to take them on a spin of my own and add a little pumpkin to them! And lemme tell ya, If I do say so myself, these pillowy, perfectly spiced pumpkin buns, just might be a little piece of heaven on earth.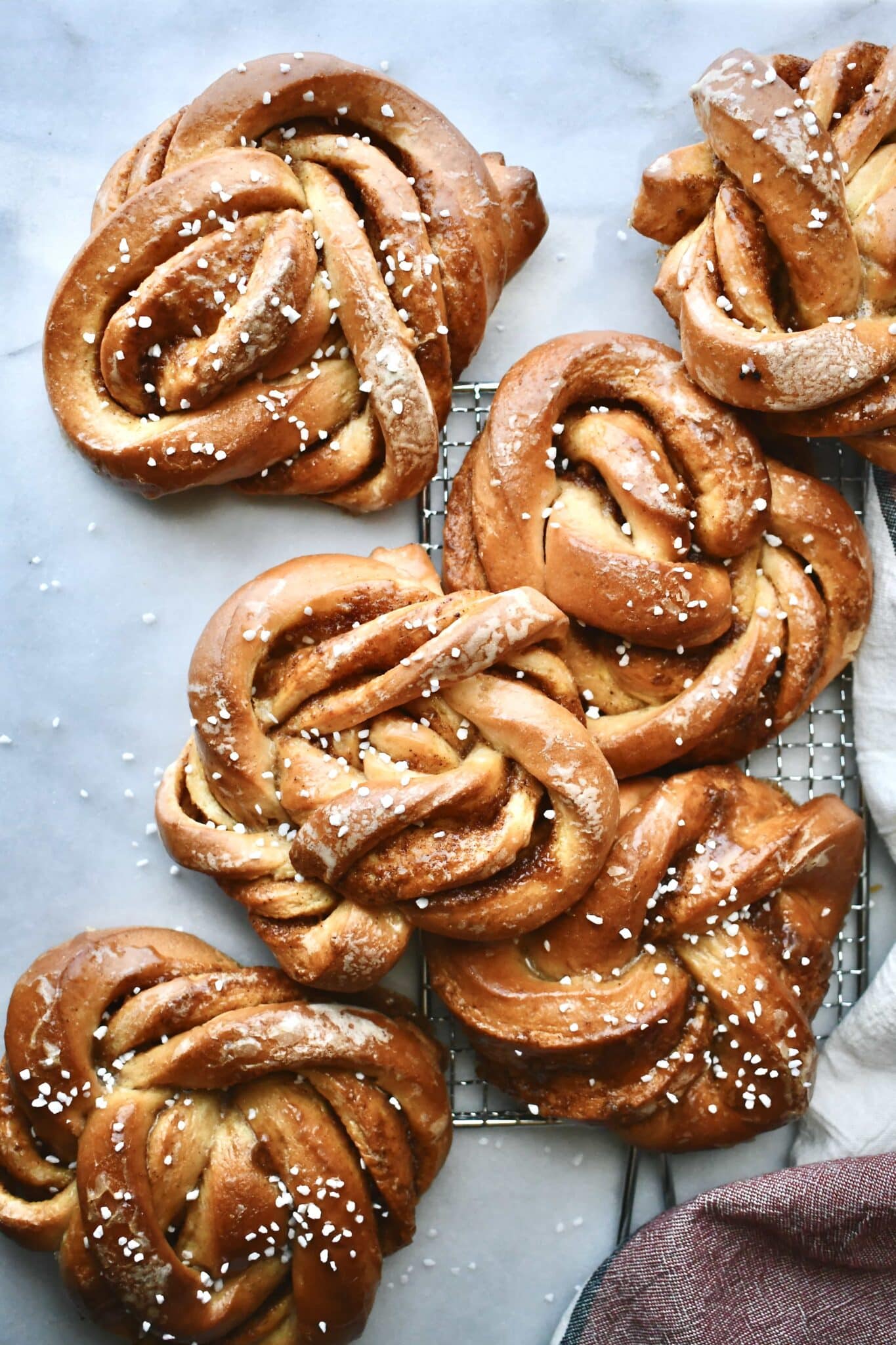 What makes them really gorgeous is the brown sugar syrup that you glaze them with when they come out of the oven. It takes them to the next level and keeps them glistening. I added the Swedish pearl sugar for texture and it provided just the crunch they needed.
Aside from providing a little crunch it also gave a bit of sweetness to the slightly savory brioche dough. I created a pumpkin spice brioche as the base for this recipe. It is great because it lends a nice spicy bite to the overall pastry.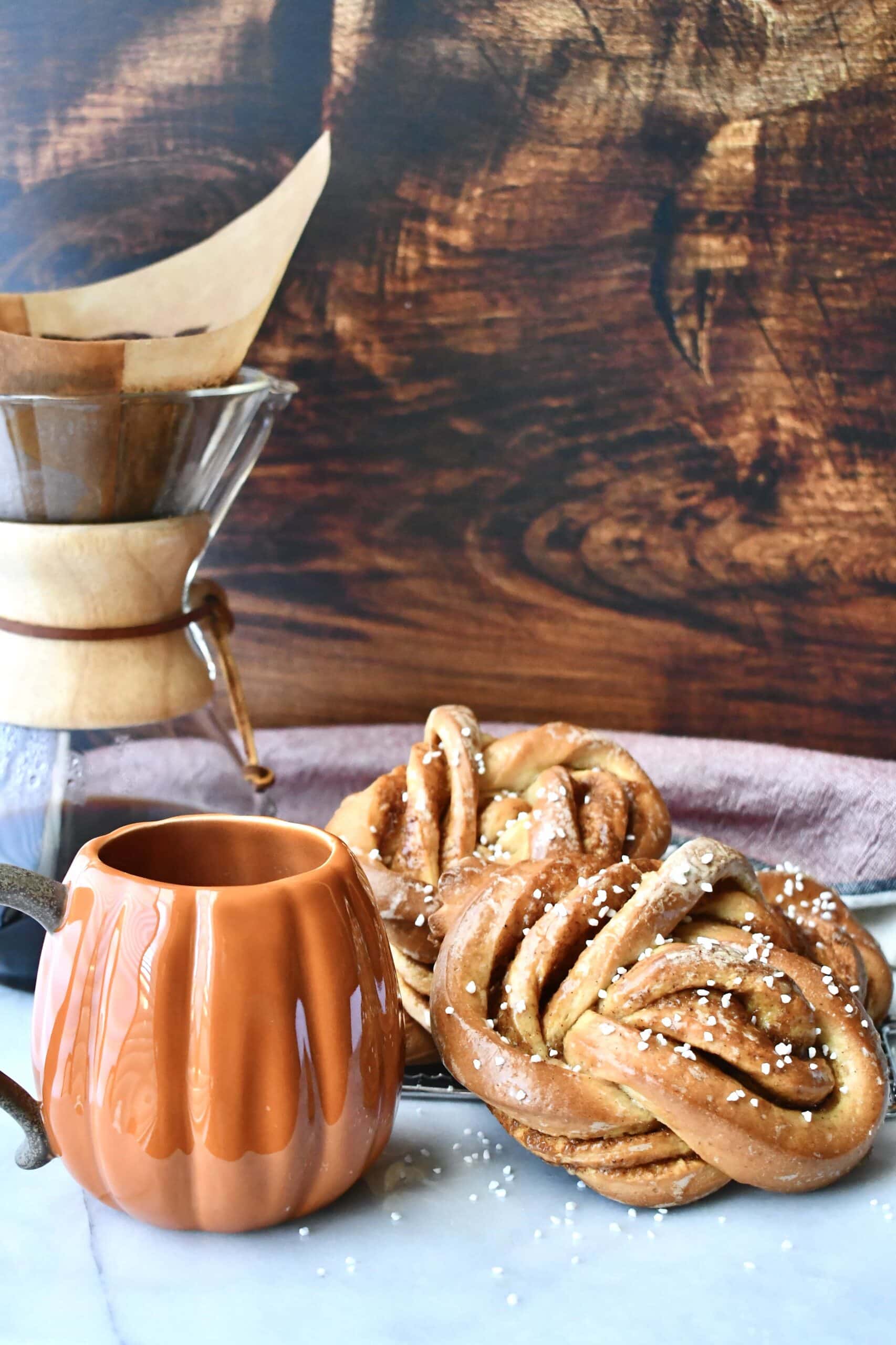 They are the perfect pastry companion to your morning coffee. If you are even a little bit as pumpkin obsessed as I am, you can make my Homemade Pumpkin Spice Coffee Creamer to sweeten your coffee with. They go together like peanut butter and jelly!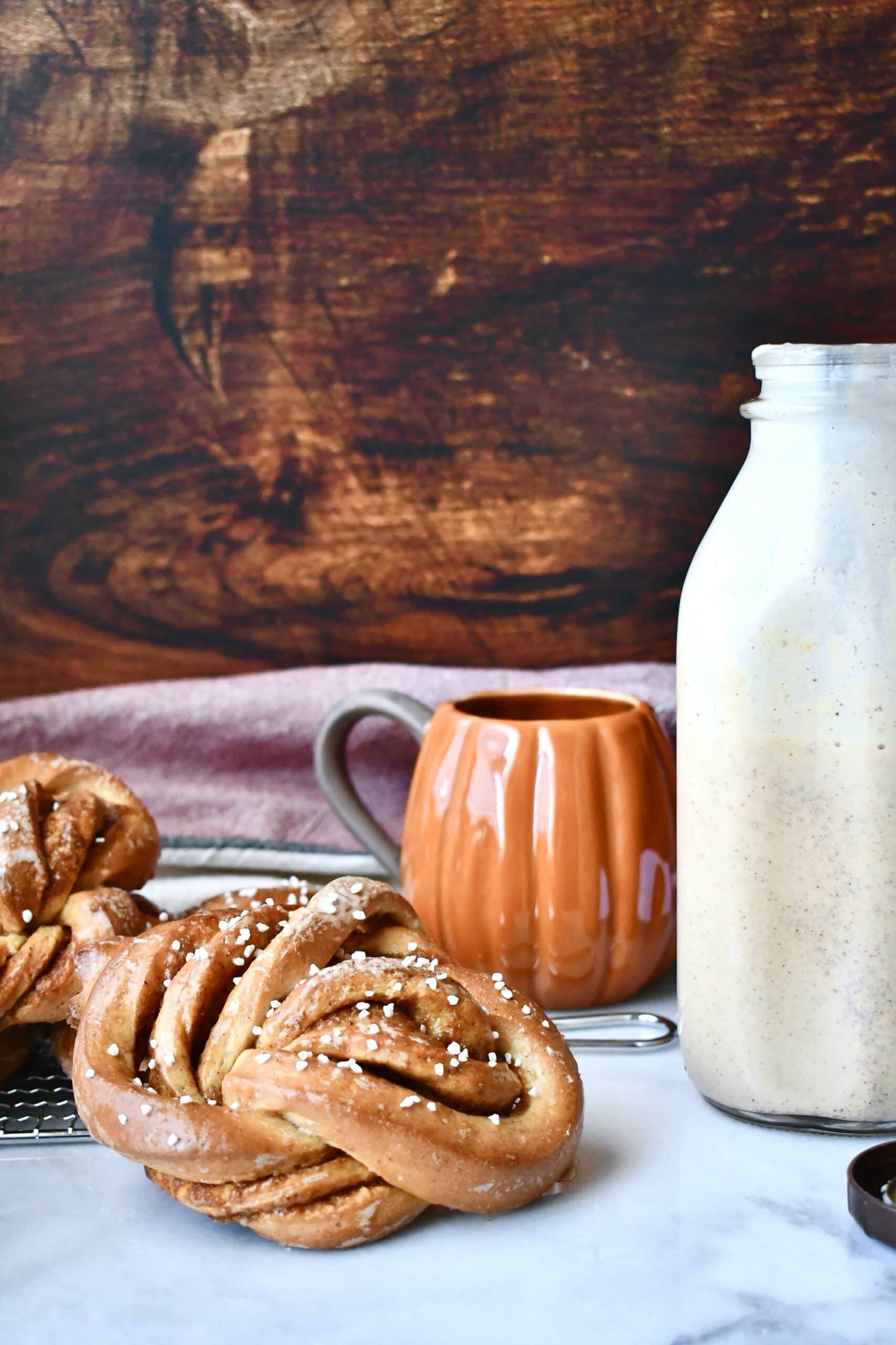 How to make braided buns.
This recipe starts with a beautiful brioche-like dought that I have chosen to add a bit of pumpkin pie spice to, just to make it extra special! If you don't already know I pretty much love all things pumpkin and pumpkin spice. So this was a natural progression for me!
By adding the pumpkin spice to the dry ingredients of the dough and creating a scrumptious pumpkin brown sugar butter to fill it with we are ready to roll. Literally, we gotta roll out the dough after it proves overnight in the fridge. The process isn't long and takes much less time than many traditional breads, you just have to have a little bit of patience.
Once you roll the dough out, you then fill it with the pumpkin brown sugar butter and fold it like a letter. This gives you three layers of dough and filling that will twist through your buns. Then comes the fun part, but you might want to refer to that Epicurious link above or check out the Circus Bakery Instagram for more expert knowledge on how to twist the buns.
You give the dough a twist in opposite directions on each end, then wrap the dough around your hand and knot it. This gives a twist and a knot to the dough. You then let it rise once more, and they are ready to bake.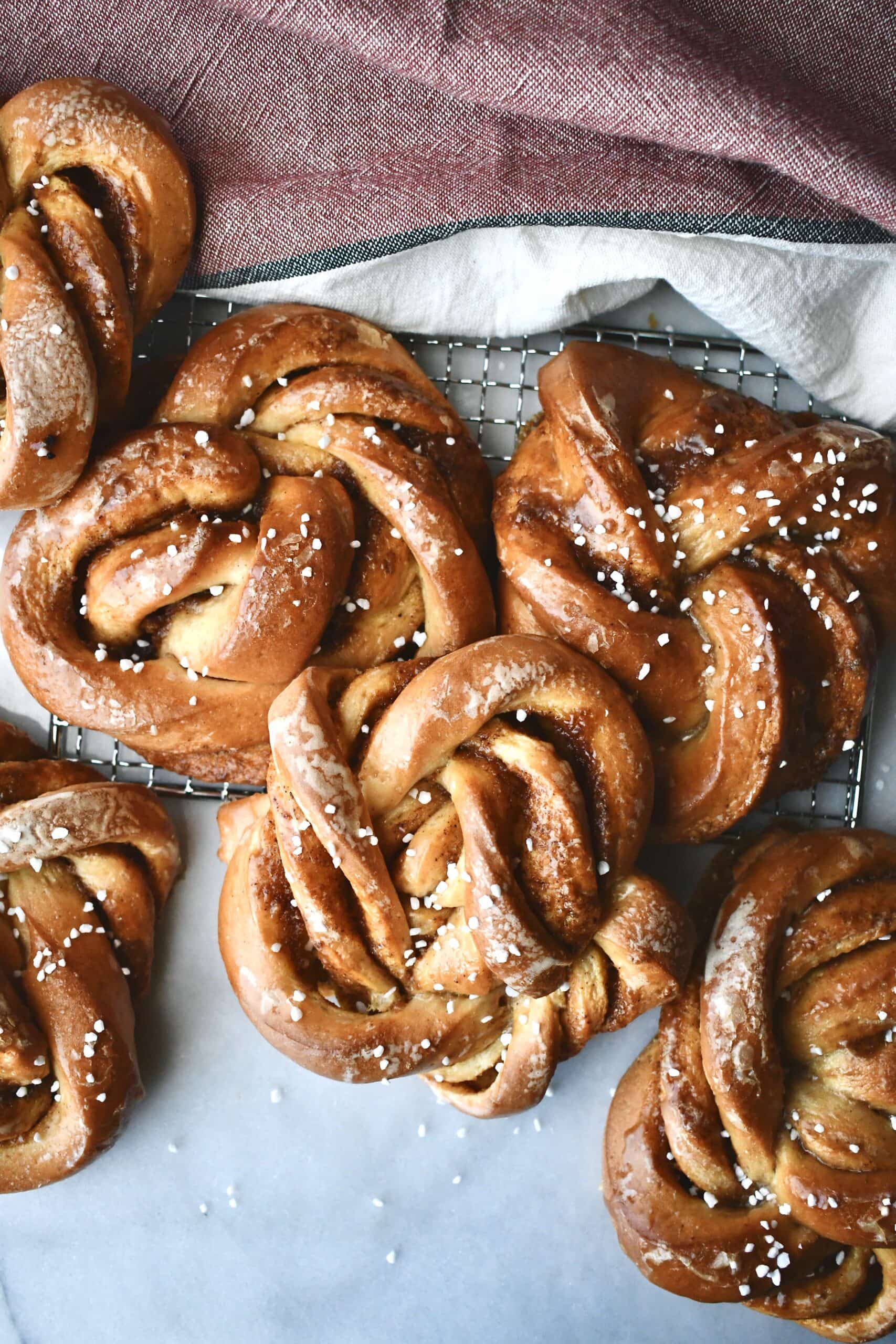 Did you make this recipe? Let me know by leaving a review or comment! And be sure to sign up for my newsletter, and follow along on Instagram, Pinterest, and Facebook!