My Pumpkin Spice Knotty Buns were inspired by the cinnamon buns served at the Circus Bakery in Paris, and by an inspiration recipe shared by Epicurious. But of course, I had to take them on a spin of my own and add a little pumpkin to them! And lemme tell ya, If I do say so myself, these pillowy, perfectly spiced pumpkin buns, just might be a little piece of heaven on earth.
What makes them really gorgeous is the brown sugar syrup that you glaze them with when they come out of the oven. It takes them to the next level and keeps them glistening. I added the Swedish pearl sugar for texture and it provided just the crunch they needed.
Aside from providing a little crunch it also gave a bit of sweetness to the slightly savory brioche dough. I created a pumpkin spice brioche as the base for this recipe. It is great because it lends a nice spicy bite to the overall pastry.
They are the perfect pastry companion to your morning coffee. If you are even a little bit as pumpkin obsessed as I am, you can make my Homemade Pumpkin Spice Coffee Creamer to sweeten your coffee with. They go together like peanut butter and jelly!
How to make braided buns.
This recipe starts with a beautiful brioche-like dought that I have chosen to add a bit of pumpkin pie spice to, just to make it extra special! If you don't already know I pretty much love all things pumpkin and pumpkin spice. So this was a natural progression for me!
By adding the pumpkin spice to the dry ingredients of the dough and creating a scrumptious pumpkin brown sugar butter to fill it with we are ready to roll. Literally, we gotta roll out the dough after it proofs overnight in the fridge. The process isn't long and takes much less time than many traditional breads, you just have to have a little bit of patience.
Once you roll the dough out, you then fill it with the pumpkin brown sugar butter and fold it like a letter. This gives you three layers of dough and filling that will twist through your buns. Then comes the fun part, but you might want to refer to that Epicurious link above or check out the Circus Bakery instagram for more expert knowledge on how to twist the buns.
You give the dough a twist in opposite directions on each end, then wrap the dough around your hand and knot it. This gives a twist and a knot to the dough. You then let it rise once more, and they are ready to bake.
Pumpkin Spice Knotty Buns
Inspired by the Circus Bakery in Paris and the recipe shared by Epicurious, I took these buns on the pumpkin ride of their life. They just might be the best thing that has come out of my oven all year!
Ingredients
Dough
1

C

Whole Milk

1

T

Active Dry Yeast

1

lg Egg

1

lg Egg Yolk

3 1/2

C

All-Purpose Flour

1/2

C

Granulated Sugar

1 1/2

t

Pumpkin Pie Spice

1

t

Kosher Salt

6

T

Butter

room temp, plus more for the bowl
Filling
6

T

Butter

room temperature

2

T

Pumpkin Pie Spice

1/2

C

Brown Sugar

1/2

C

Pumpkin Puree
Glaze
1

C

Brown Sugar

for glaze

1/2

C

Water
Instructions
For the Dough:
In a small saucepan over low, heat the milk until just warm 110°F–115°F. Pour the milk into the bowl of a stand mixer over the yeast and let sit until foamy, 5-10 minutes.

Add egg, egg yolk, flour, granulated sugar, pumpkin pie spice, and salt to yeast mixture and mix with the dough hook on low speed until combined. Increase speed to medium and continue to mix until dough is smooth, about 10 minutes.

Gradually add butter 1 tablespoon at a time, mixing to incorporate slightly before adding more. When the 6 tablespoons butter have been incorporated, mix until the dough is smooth, supple, and shiny, 10–15 minutes longer (you need to mix this long to develop the gluten).

Turn the dough out onto your work surface and shape into a ball. Coat the mixing bowl with butter and return the dough to the buttered bowl and cover with plastic wrap. If your oven has a proof function, place the bowl of dough in the oven until doubled for about an hour. If your oven doesn't have a proof function, let it sit at room temperature until doubled in size, 1–1 1/2 hours.

Punch the dough down, cover the bowl tightly in plastic wrap, and chill overnight. The slow proof creates more flavor because it gives the yeast more time to process the sugar.
For the Filling and Assembly:
Mix butter, pie spice, brown sugar, and pumpkin in a medium bowl until combined.

Turn the dough out onto a lightly floured surface and roll to a 1/4″-thick rectangle, about 16″x12″.

Spread butter mixture over two-thirds of the dough. Fold the plain side over the middle, then fold opposite third over (like folding a letter). Roll to a 12″x8″ rectangle about 1/2″ thick. Slice lengthwise into eight 1″-thick strips.

Working one at a time, lay each strip on a clean work surface with the long side facing you. Gently twist each end in opposite directions until the entire strip is spiraled and you see filling all the way around. Hold one end of strip between a thumb and index finger and working away from you, tightly wrap strip around 2 or 3 fingers. Wrap around fingers again, placing the second loop closer to the palm of your hand. As you bring strip across the back of your hand, cross over the first loop, angling toward the end of your index finger. Cross dough over the front of your hand and tuck the end into the center while removing your fingers and pushing through to the other side to create a knot.

Divide cinnamon twists between 2 rimmed baking sheets, spaced evenly apart. Cover loosely with plastic wrap and let sit at room temperature until doubled in size, 1 hour.

Preheat the oven to 325°F.

Place racks in upper and lower thirds of the oven. Bake buns, rotating pans from top to bottom halfway through, until deeply golden brown, 25–30 minutes.
For the Glaze:
In a small saucepan bring the brown sugar and water to a boil. Generously brush syrup over hot buns as soon as they come out of the oven. If you like a sweeter pastry, wait 5 minutes, then brush again.
Notes
I sprinkled a little Swedish Sugar on top of my buns after glazing for some visual interest and crunch, this is totally optional, don't let it stop you from making these beautiful buns!
Buns can be made 2 days ahead. Tightly wrap with plastic and store at room temperature.
MY LATEST RECIPES!
Get my NEW e-Cookbook here!! ⬇️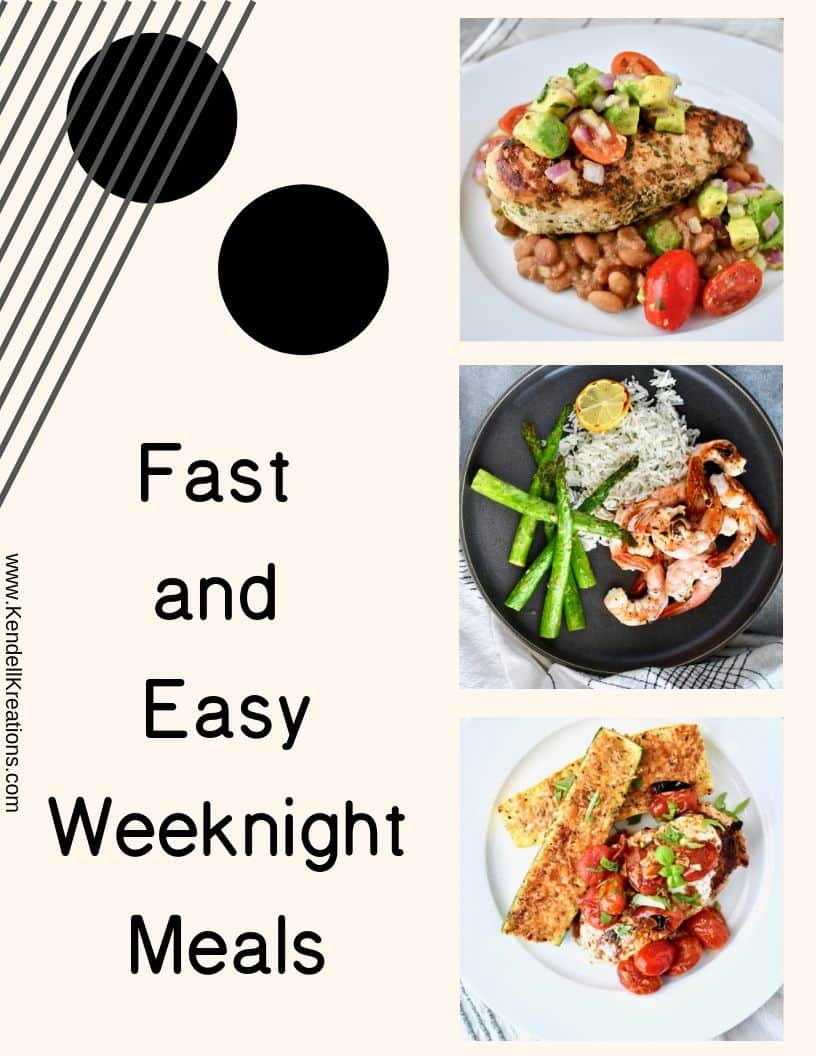 –
MY FAVORITE KITCHEN TOOLS!
Here are a few links to some of my favorite kitchen tools! You get a car, YOu get a car, YOU ALL GET A CAR…in my best Oprah voice
These Rösle Silicone Tongs are a little pricey but they will last you the rest of your life and are the softest in your hand. This is important for someone like m that cooks so much. It reduces strain, I have 4 sets in my kitchen!
These are my FAVE Nordic Ware Sheet Pans, every kitchen should have at least 2 sets of these! I think I have at least 4 of each of these.
This is my favorite pressure cooker, the Fagor is the same concept as the "Instant Pot" but easier to use in my opinion, if you don't have one you NEED one, it will be your best friend in the kitchen!
A sharp knife is the most important tool in the kitchen, these Japanese steel "Shun" knives are my favorite! And this is a great starter set to build on. Once you try them you will be in love so use this as a foundation you can build on for years to come.
This Scanpan 11″ skillet is just the right size for almost anything you will need to cook and my best friend and a real workhorse in my kitchen, it's also a great deal at $99. Scanpan is the best in the world for healthy cooking. It is coated with a proprietary ceramic-titanium coating that is durable while allowing you to use fewer fats and oils when cooking. It is a coating only they use. I could talk all day about my love for these pans, message me if you want more info. Here are some other sizes that are available if you are looking to outfit your kitchen with some new goodies. 8″ & 10″ Skillet set or 8″ Skillet, I still need this one for my kitchen Also, I don't really know how to cook small so the 12.5″ is my other fave!
This giant vat of olive oil is my favorite, I decant it into a smaller bottle for my counter. Or put this spigot on top of a wine bottle!
My favorite baking dish that is so easy to clean even burnt on cheese slides right off!
This Tovolo jar scraper has to be my single favorite kitchen tool, it is definitely the most used tool in my kitchen. If you are NOT a gadget person, this is the only necessity I say is a MUST beyond the wooden spoon.
A great wood spoon is essential, this Olive Wood one is my favorite, I have more than I can count. But can you really ever have too many?
A food scale can be a very important tool in your kitchen, this one is the one I use every day!
If you love Joanna Gaines as much as I do then the 'Magnolia Table Cookbook' is a must in your kitchen, get a copy HERE!