This is my take on making an Al Pastor Taco Recipe at home. I do my best to keep it traditional, and the flavor is very close to what I have had in restaurants. And I have a solution to the spit roast and cooking under fire in your home kitchen.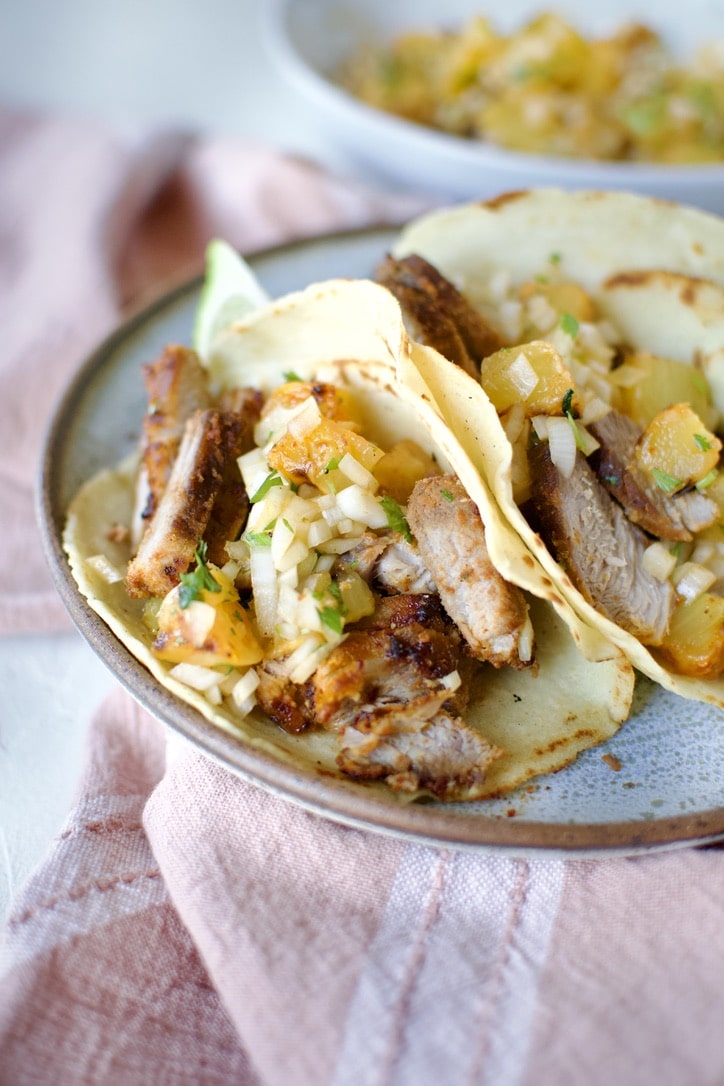 Jump to:
Ingredients
The flavors and marinade for this recipe are classic. What it really comes down to is the cooking method. But more on that in the next section. The most basic of essentials is the use of pork and pineapple. From there I believe it is open to a little interpretation.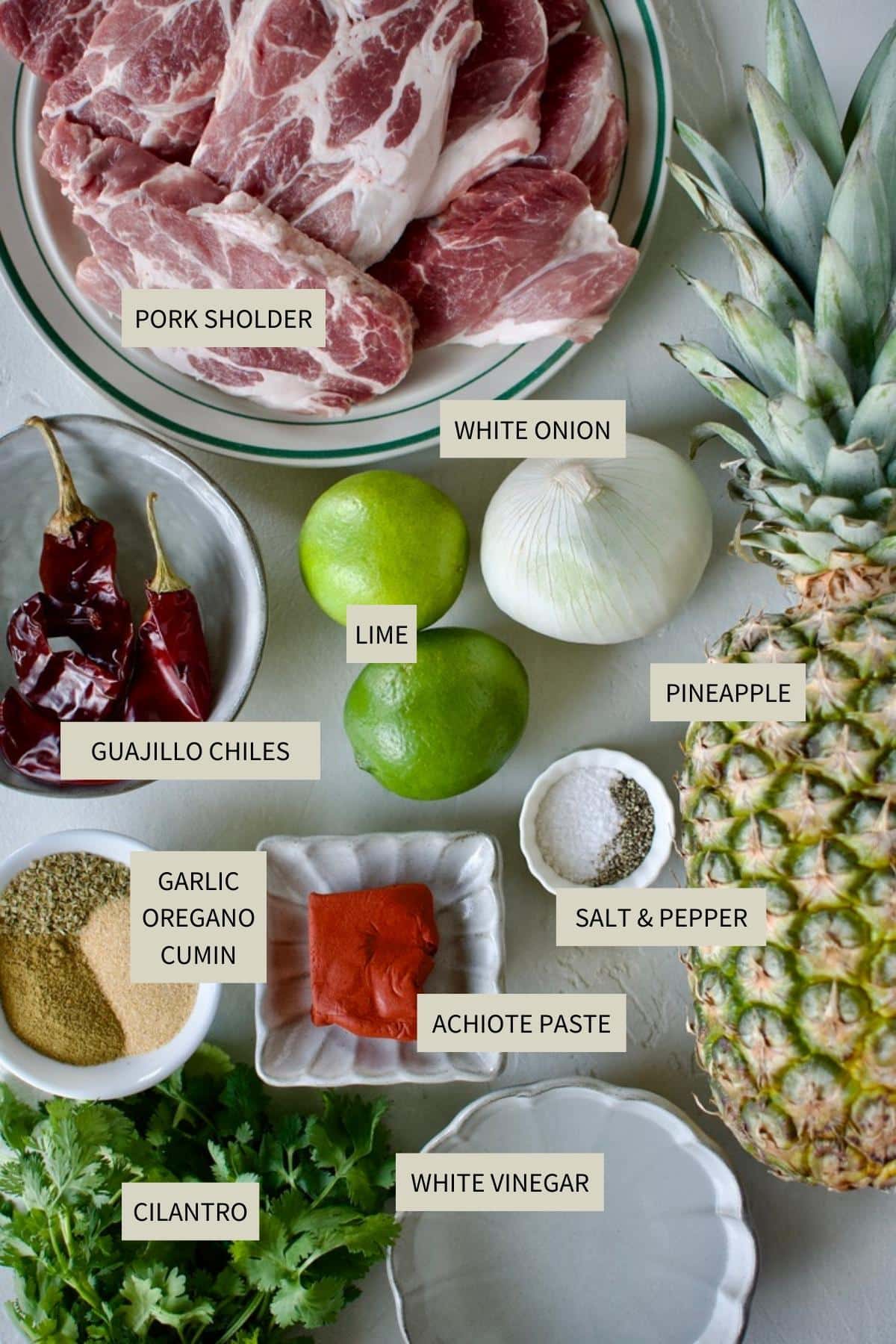 But nothing here is out of the ordinary in Mexican food cooking. And while you may have to hunt down the Achiote Paste, everything else should be fairly readily available to most people.
Use the JUMP TO RECIPE button at the top of the post, or scroll to the bottom of the post to see the full recipe card with ingredient measurements and instructions.
Method
Like many of the best Mexican-style recipes, like Pollo Asado, or Carne Asada, this one starts off with a great marinade. In fact, it is very similar to the Pollo Asado one. Many of the marinades in Mexican cooking start with the same base with slight variations to their specific cut of meat or desired end result.
To start, puree the achiote paste, vinegar, some pineapple pieces, Guajillo Chilis, and seasonings in a blender to create a thick sauce. Pour that over the meat, and let marinate for a few hours, or up to overnight in a container or zip-top bag.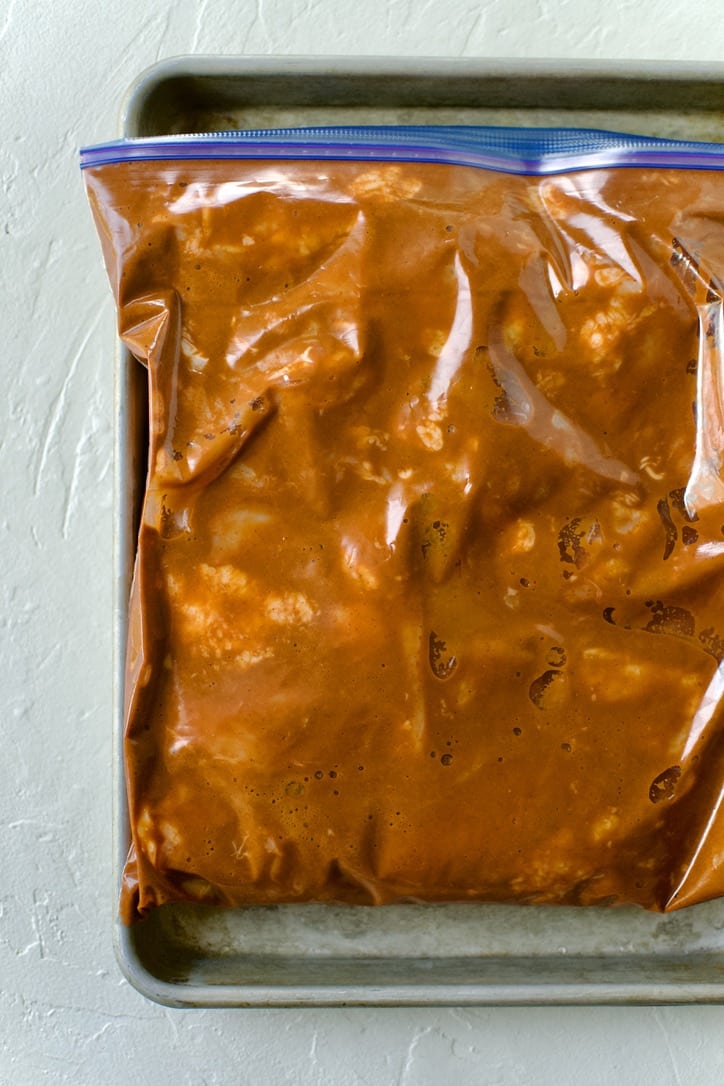 When ready to cook, this is my key ingredient. In an effort to remain true to the fire roasted, spitt cooked quality of Al Pastor, I cook my recipe under the broiler. The broiler cooks quickly and "under fire" just like it would on a spit-grill. To do this, lay out the pork and pineapple slices on a sheet pan and cook under the broiler until browned on both sides.
Cooking the meat in this fashion keeps all the qualities of traditional al pastor at home. Plus, it avoids having any centerpieces that get left undercooked or mealy. I am just not a big fan of the stack, with almost raw-like marinade left in the middle of the stack. This ensures caramelized flavor on all sides by cooking this way.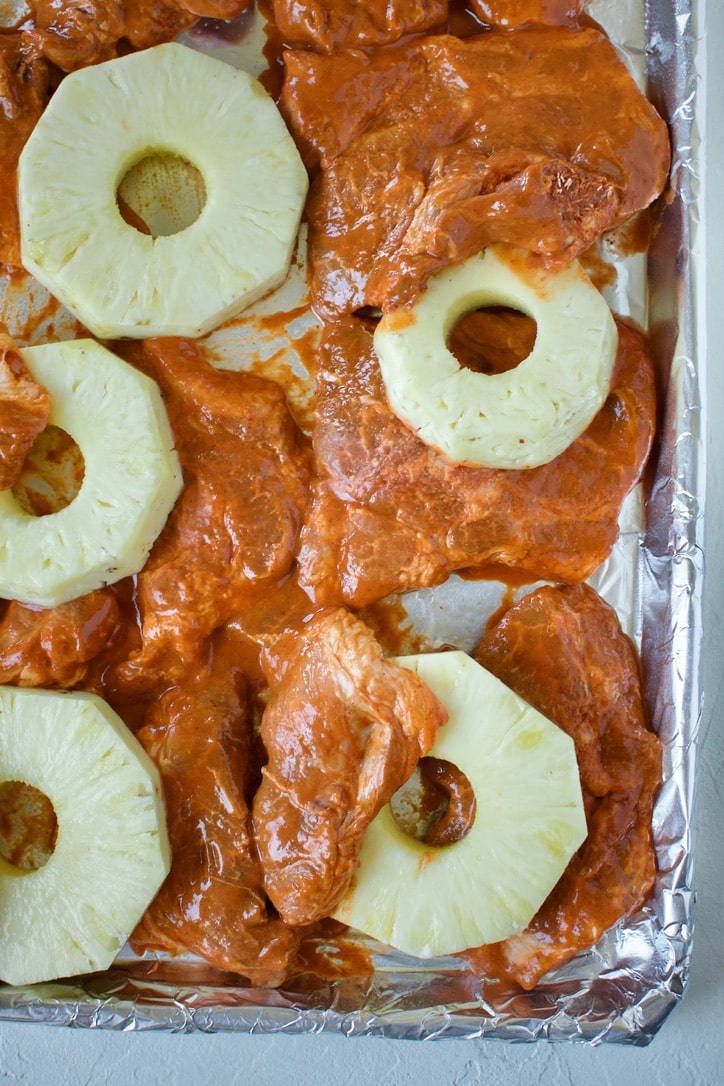 When the meat is well browned on both sides, slice it into smaller pieces that will fit in tacos, and dice some of the pineapple slices and mix them with some white onion, cilantro, lime juice, salt, and pepper and use as a salsa on top of the tacos. This gives that traditional street taco feel in a one-stop salsa stop!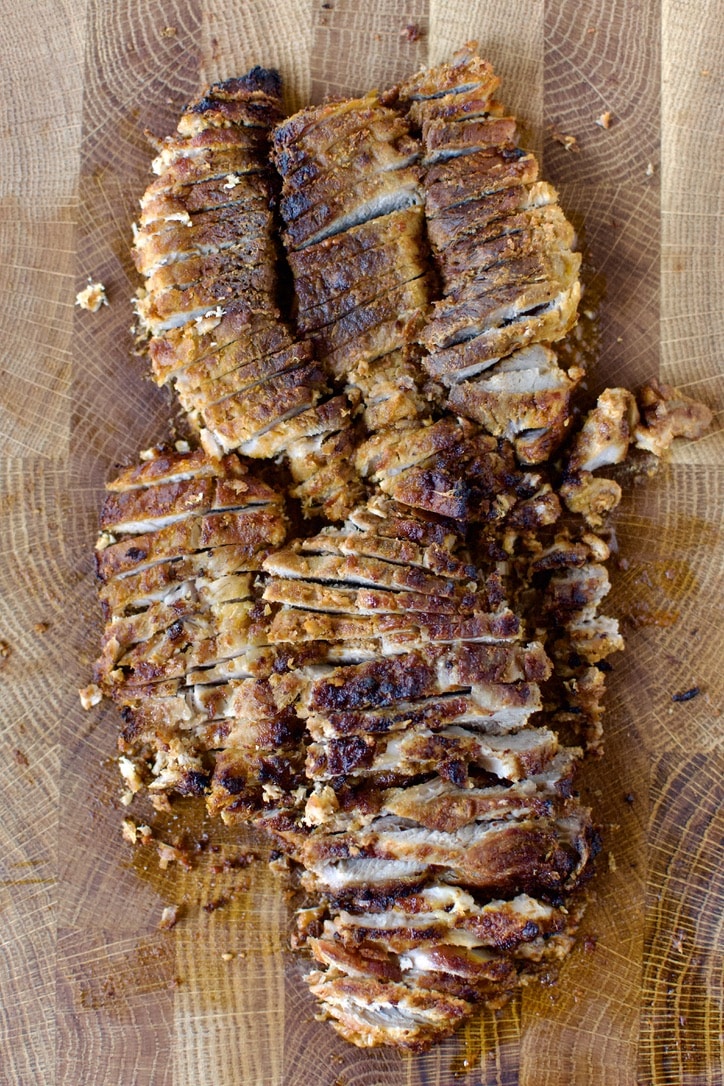 Notes & Tips
To get that authentic spit-grilled flavor in your home kitchen, cook the pork under the broiler in the oven. You can also cook it on a hot grill outside. Then slice the cooked meat into smaller pieces after cooking to fit in tacos, like you would when making beef fajitas.
If you'd like to keep it separate, the onions, cilantro, and pineapple would traditionally be served separately. I just mix them all together with a little lime, salt, and pepper so I can just spoon one thing on my tacos.
Substitutions
If you can not find Guajillo Chilis, you can Guajillo chili powder or even regular chili powder in a pinch. Sub 1 tablespoon for the 2 soaked dry chilis.
Canned Pineapple could be used if need be. Use slices, and use ½ cup of the juice, and 3 slices in the marinade when blending.
If you do not enjoy cilantro, simply leave it out.
And of course, if you are not a fan of corn tortillas, serve your tacos on flour or your favorite tortilla. Using small street size is always my preference for this recipe too!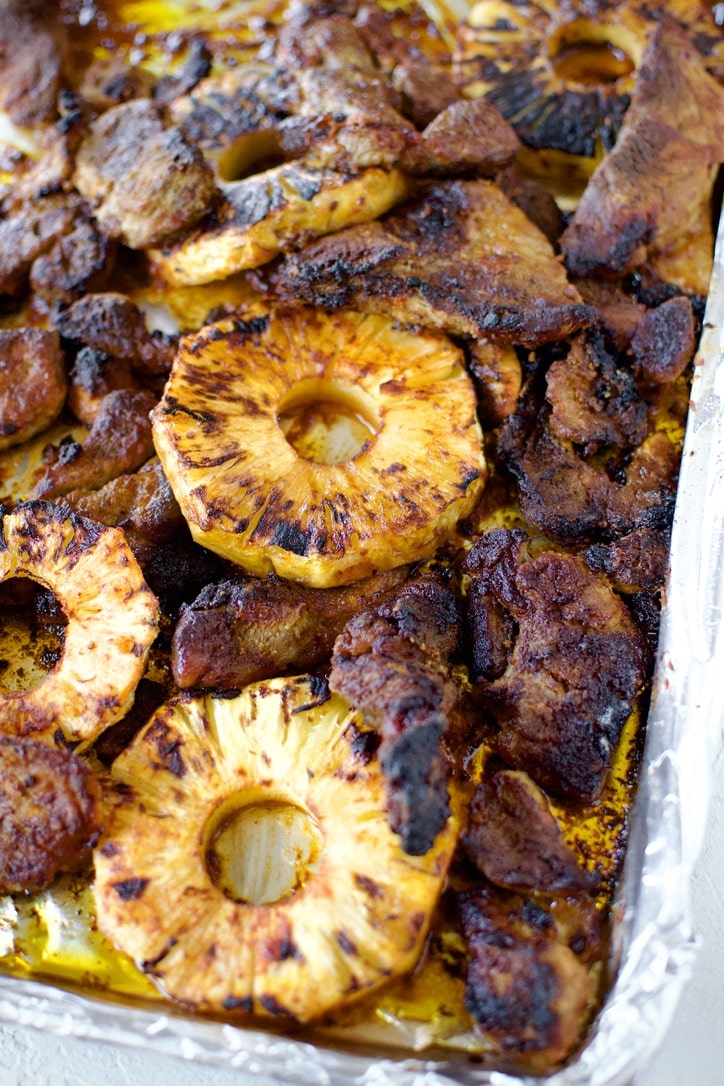 Did you make this recipe? Let me know by leaving a review or comment! And be sure to sign up for my newsletter, and follow along on Instagram, Pinterest, and Facebook!