Sometimes you just need a super heartwarming meal, and it's even better on a cool fall day. Instead of serving this pot roast over rice or potatoes I baked a few loaves of bread and turned it into some delicious Pot Roast Sandwiches. You might recognize this as a Mississippi pot roast, it is a classic, I just like to take it up a notch.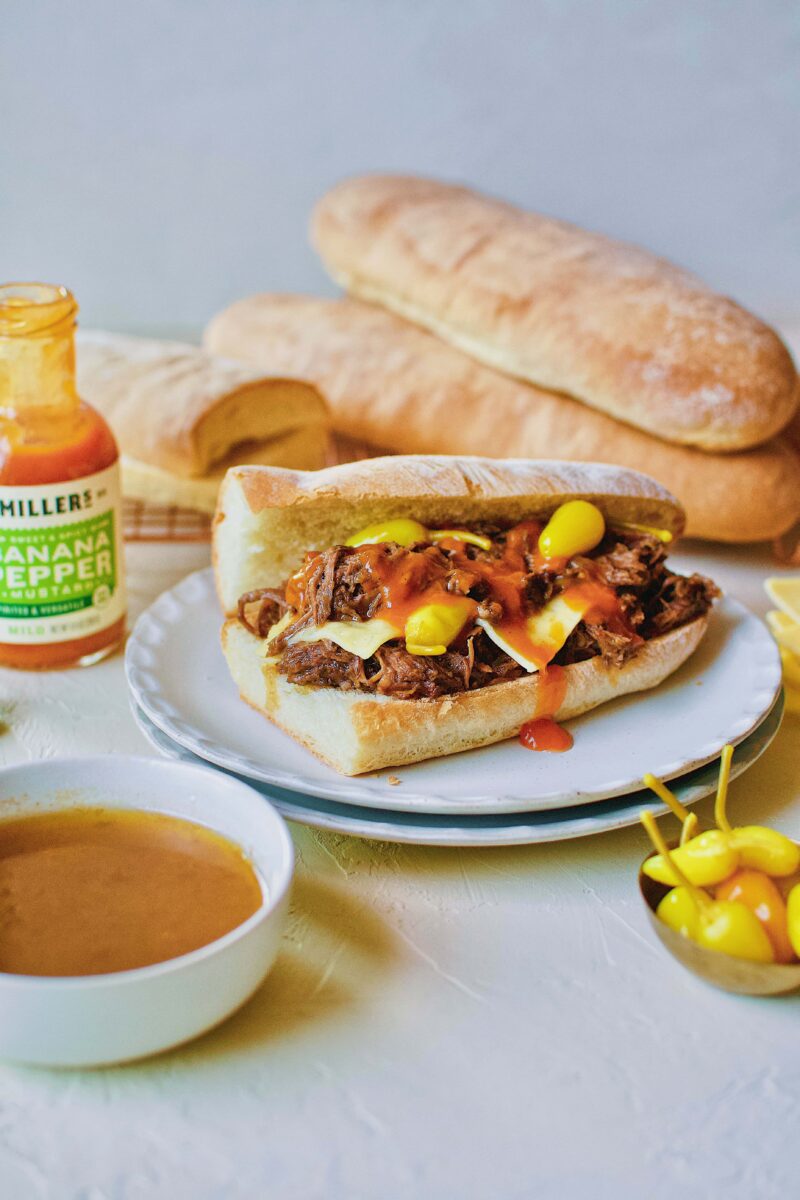 What you need:
This recipe for Pot Roast Sandwiches couldn't be easier or have a shorter ingredient list.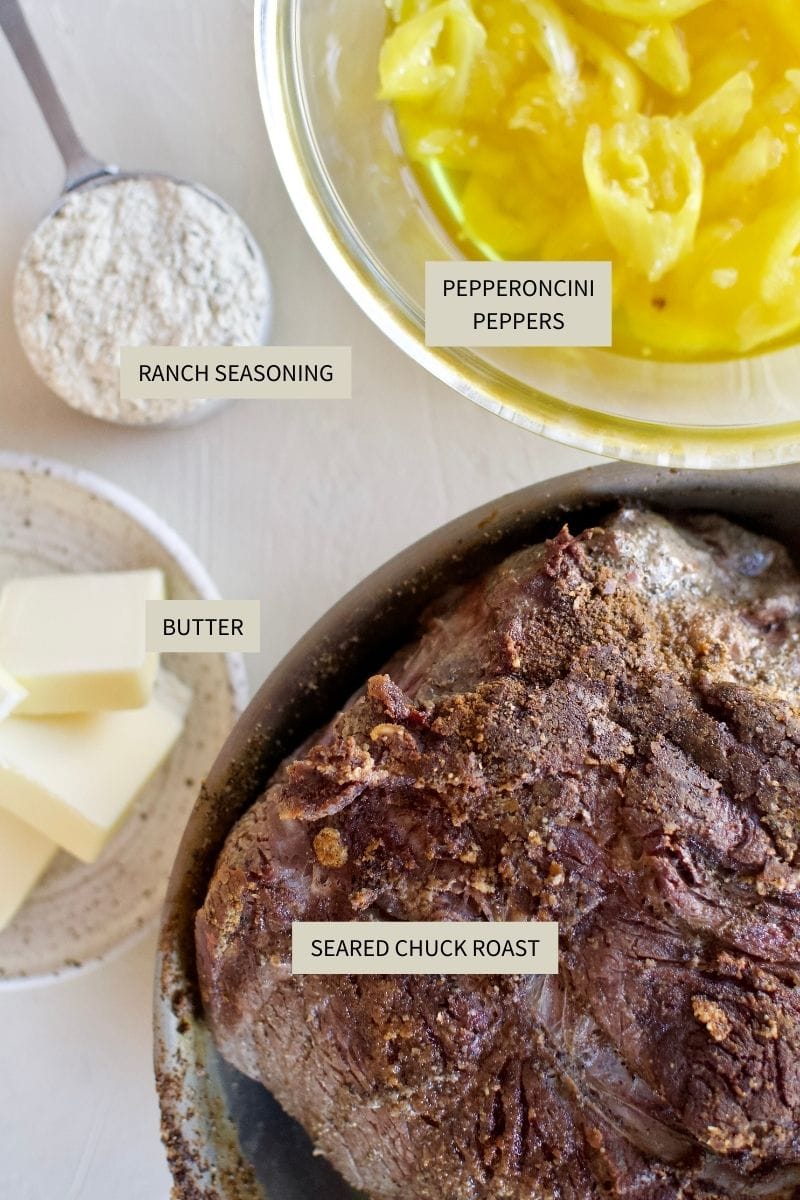 Simply season a chuck roast with salt and pepper and sear it off in a skillet. Then place it in a slow cooker and let it hang out. It will take 5-6 hours for it to get SUPER tender and literally fall apart.
Since making the bulk of the dinner was so easy I spent the extra time I had making some fresh bread loaves. I used THIS RECIPE from King Arthur Baking to make their NOLA-Style French Bread Rolls. They are some of the simplest bread to make that I have ever made, and they are SO DANG GOOD!
This simple recipe created the perfect roll to serve this post roast on and make sandwiches with. It would also be amazing for making hero sandwiches on. They made for a great vehicle for this French dip style sandwich.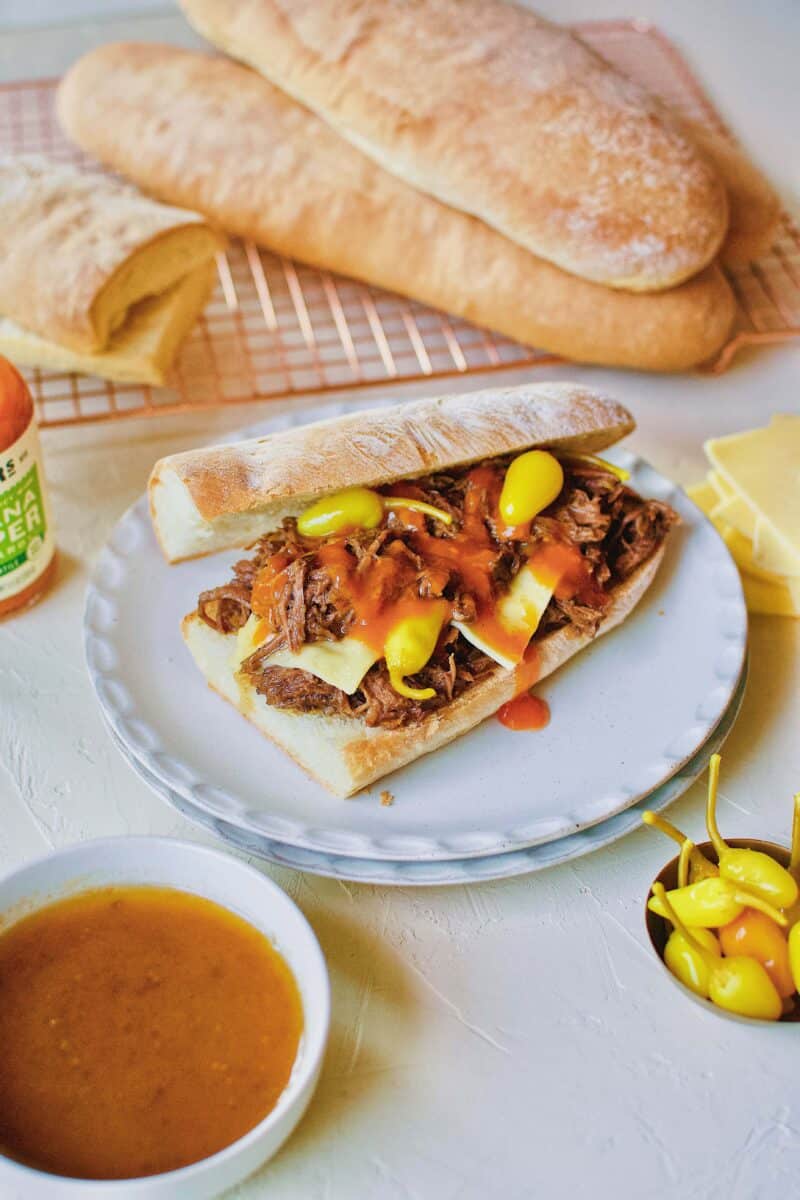 I like to assemble the sandwich my placing some meat on the bottom, cheese, and a little more meat so the cheese gets nice and melty in the middle. Finish with some banana pepper mustard and more peppers.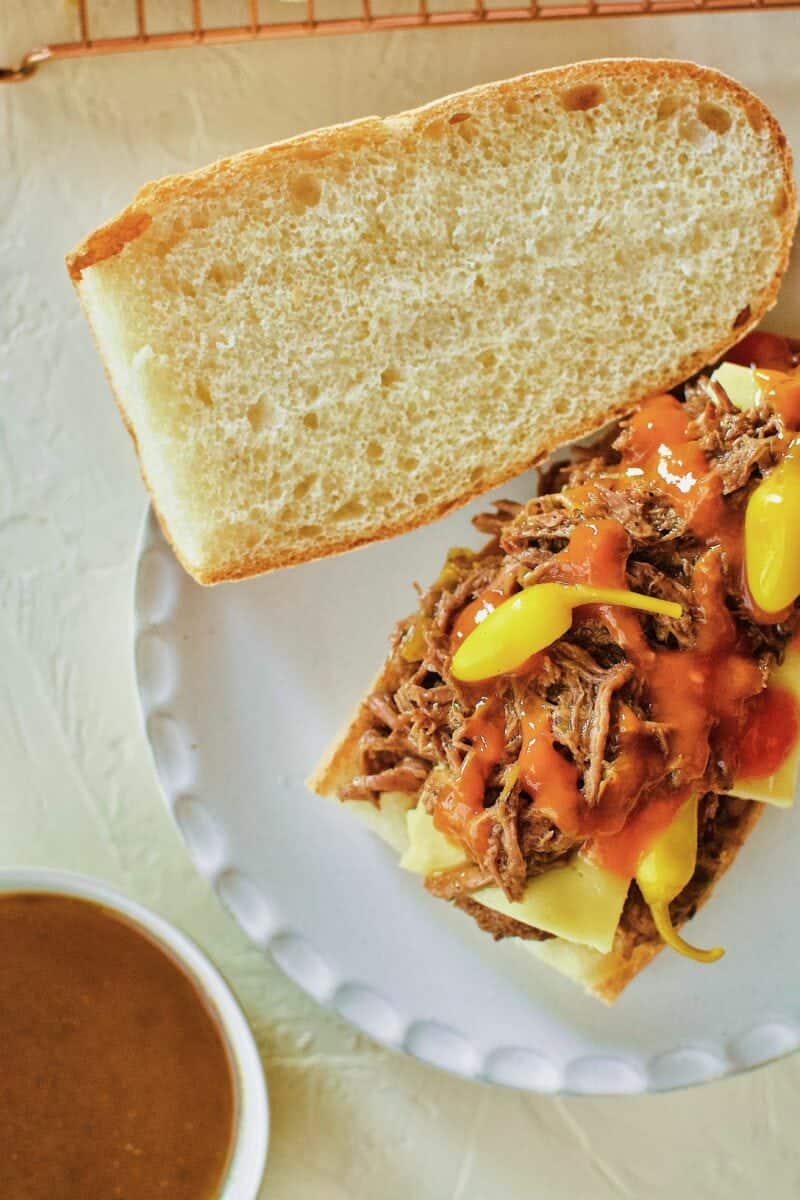 I think this recipe makes the perfect cold-weather meal and is perfect game day food while watching football or for super bowl watching! If you have enough extra time, make a batch of my Easy Homemade French Fries, or my Broccoli Cauliflower Salad for a summer treat.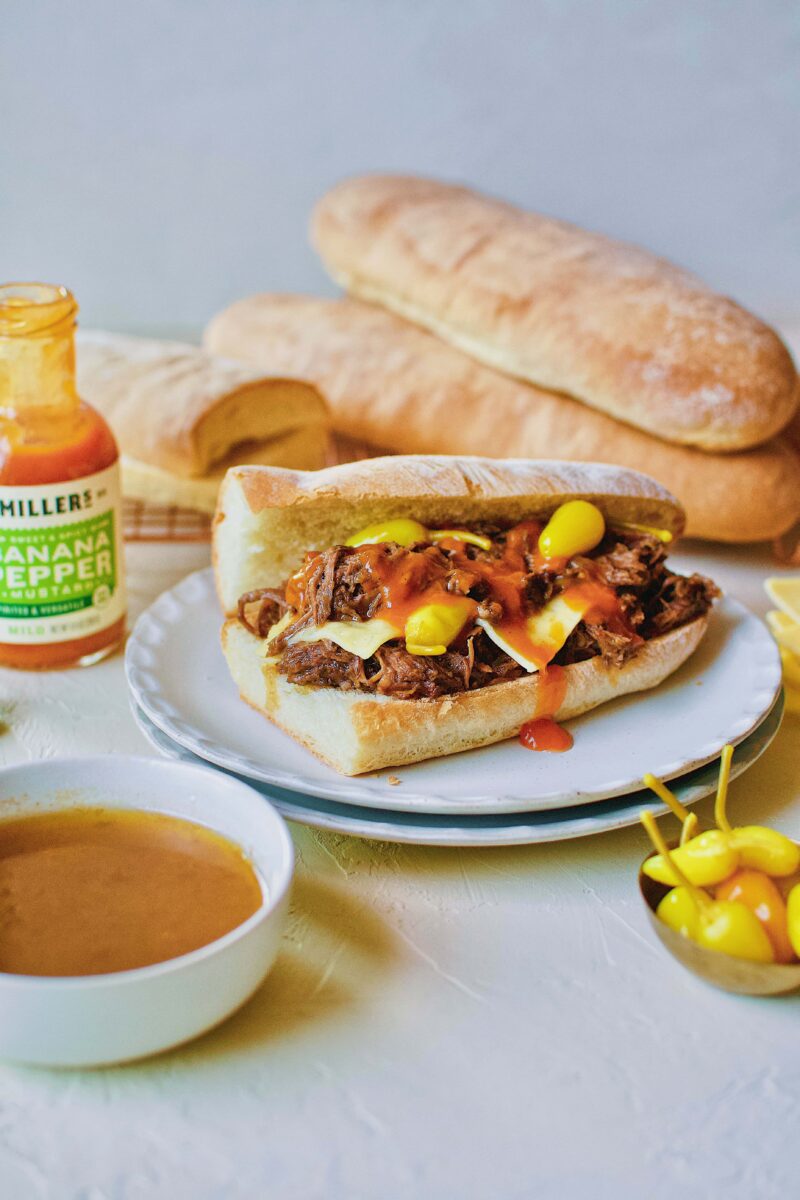 Did you make this recipe? Let me know by leaving a review or comment! Also, be sure to sign up for my newsletter, and follow along on Instagram, Pinterest, and Facebook!
For MORE of my most POPULAR Magnolia Table Reviews!
If this recipe review was valuable to you, take a look a some of my other reviews that have been super popular!
See all of my reviews of recipes Joanna cooked in Season 1, HERE!
Jo's recipe for 1919 Pimento Cheese is by far my most read review. I have adjusted to the recipe to replace the Velveeta, which I just can't bring myself to bring into my kitchen.
Her Zucchini Bread is my next most popular review, and it is one of my very favorites to pick up when visiting Waco.
And to ready my full ranking of every recipe in the first cookbook check out this post...Magnolia Table Cookbook…my overview!