This fresh and light Mexican Guacamole Recipe is the perfect accompaniment to fajitas, nachos, and tacos. It only takes a few minutes to toss together. But follow the process, the secret is in the process.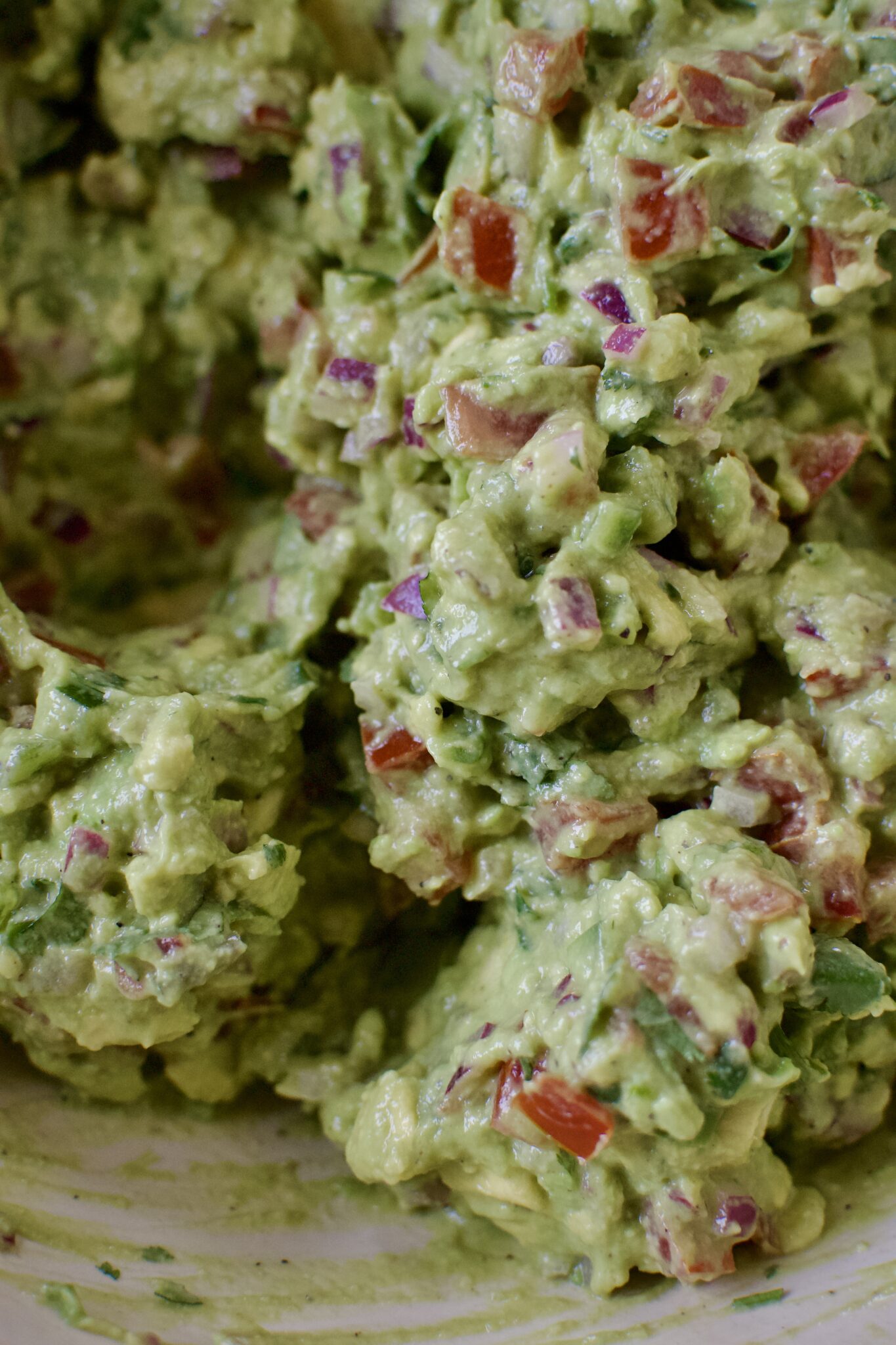 Jump to:
Ingredients
Most of the ingredients that you see here are just what you'd expect to see in a guacamole recipe. My favorite addition is the garlic powder. Use roasted garlic powder if you can find it, it adds such a great flavor.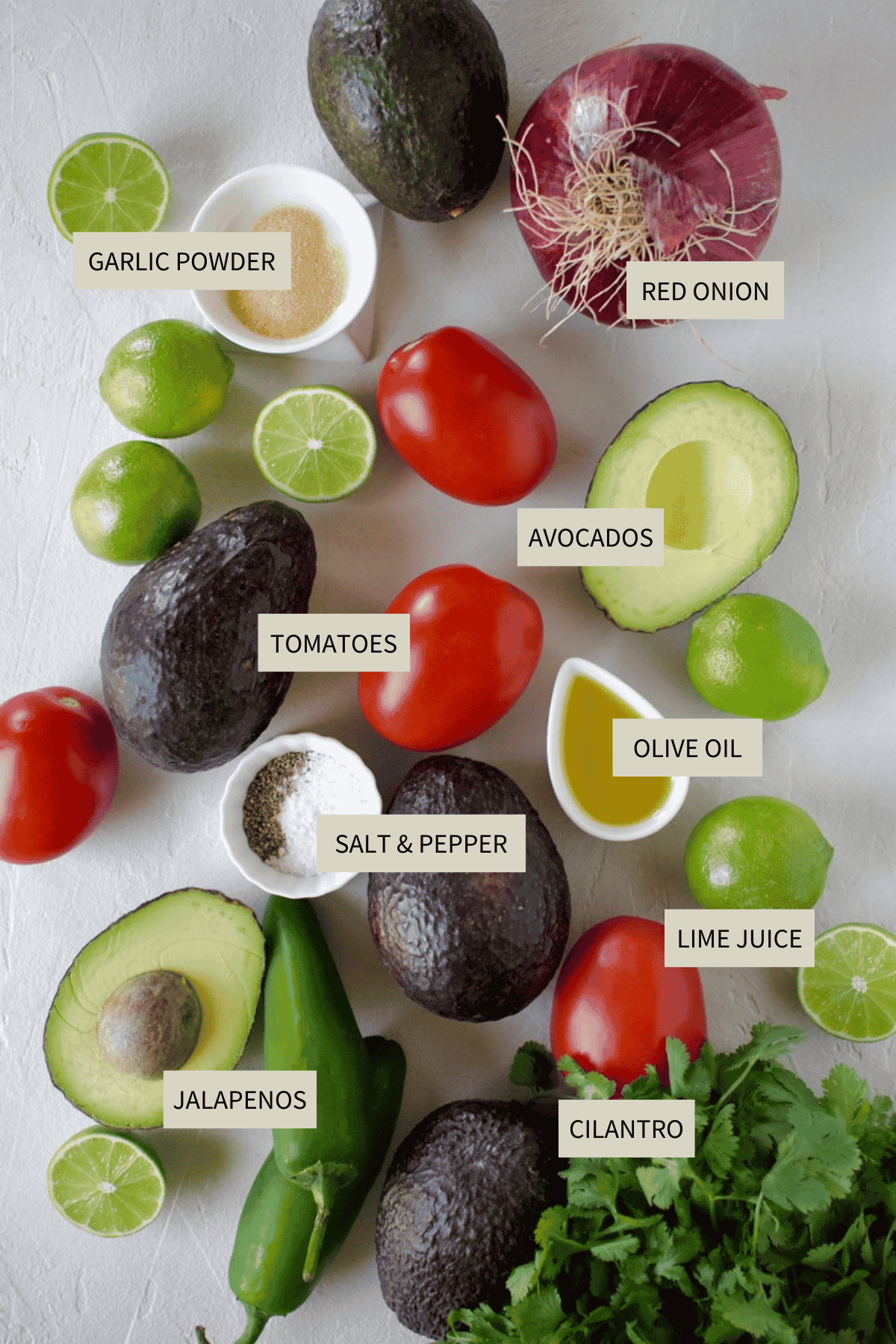 Everything else falls in line. Of course, if you like spicy guacamole leave the seeds and ribs in the jalapenos. If you like it mild, remove them.
Use the JUMP TO RECIPE button at the top of the post, or scroll to the bottom of the post to see the full recipe card with ingredient measurements and instructions.
Method
In my opinion, great guacamole is all in the method. A few careful steps, done intentionally and in perfect order, make it JUST RIGHT.
The most crucial of all the steps is the first one. Dice the onion and toss it with some lime juice and salt. This takes the rawness off the onion and starts the first layer of flavor.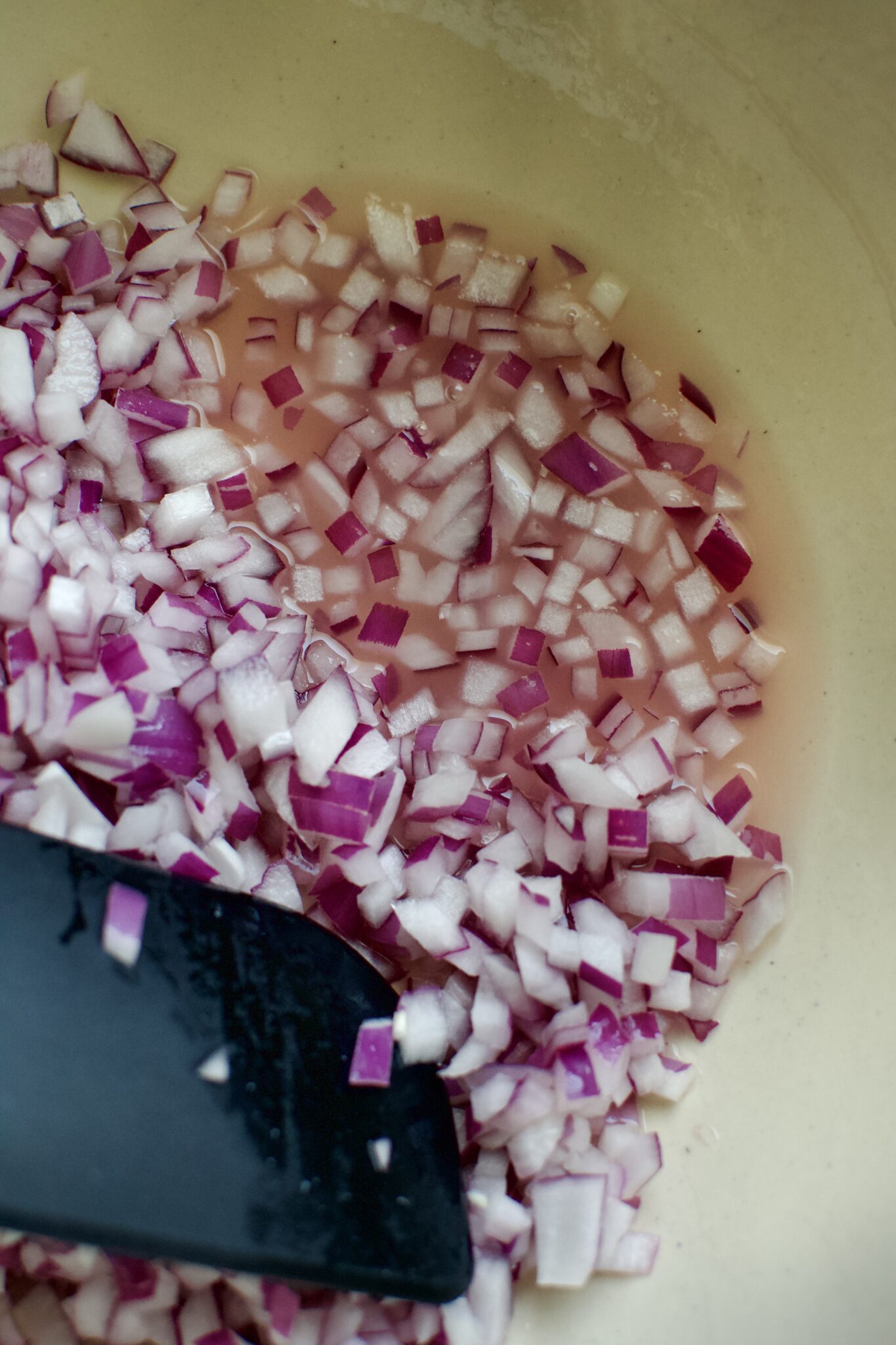 Then add in the diced tomatoes, a little more salt and pepper, and some olive oil. The olive oil does two things, reduces the sharp tang of the lime, and, drumroll, keeps the guac from turning brown! This is the thing people chase!
The fat coats everything and keep the avocados from turning black. You may get some light browning, but your guacamole can last up to 3 days in the fridge. With a daily stir, it won't turn black.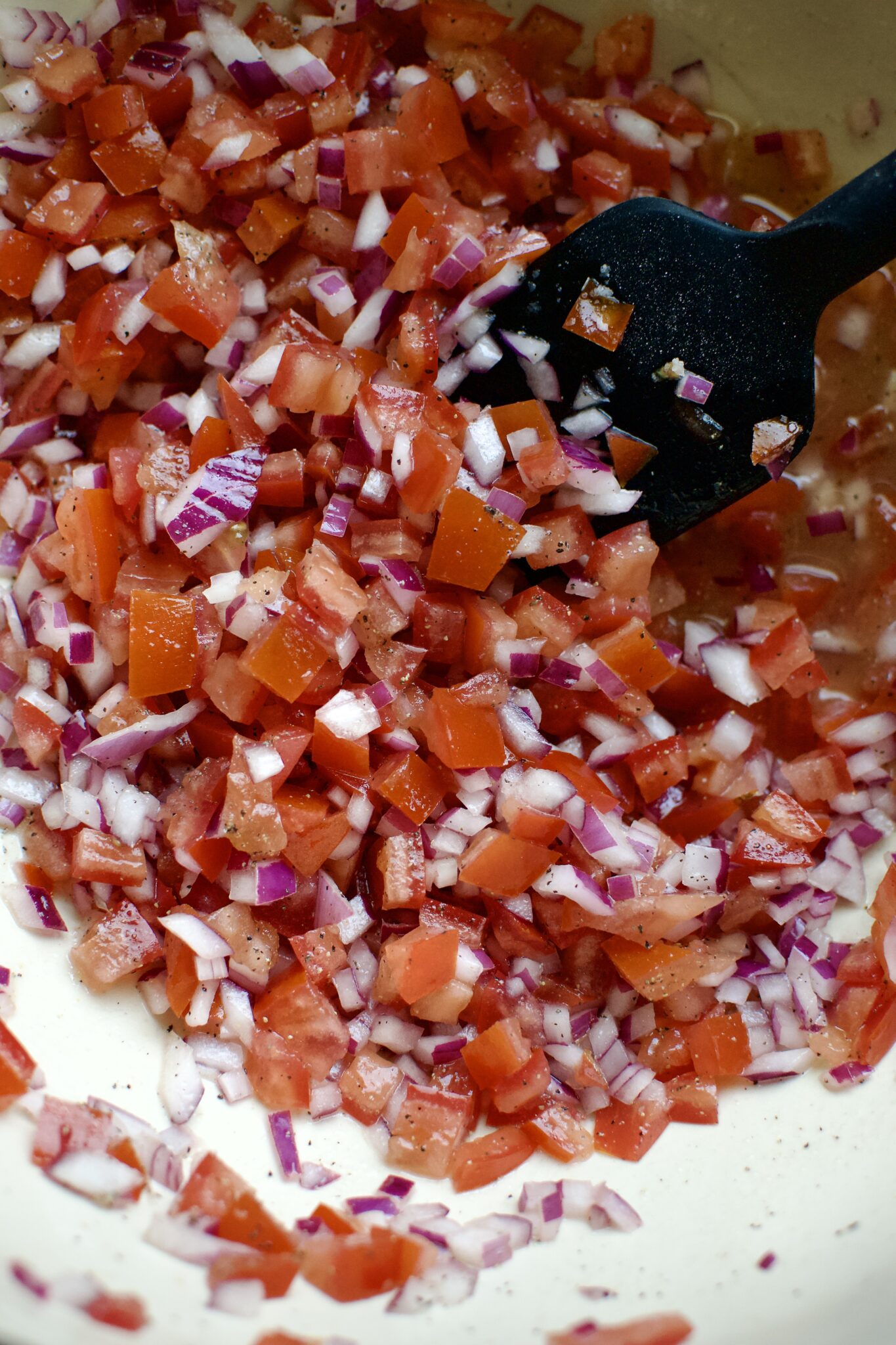 Now you are ready for the remaining ingredients. You can dice everything as small or large as you like, just cut it all the same size. My other secret ingredient is the roasted garlic powder. It just adds a little something...something that makes people go hmmm, in a good way!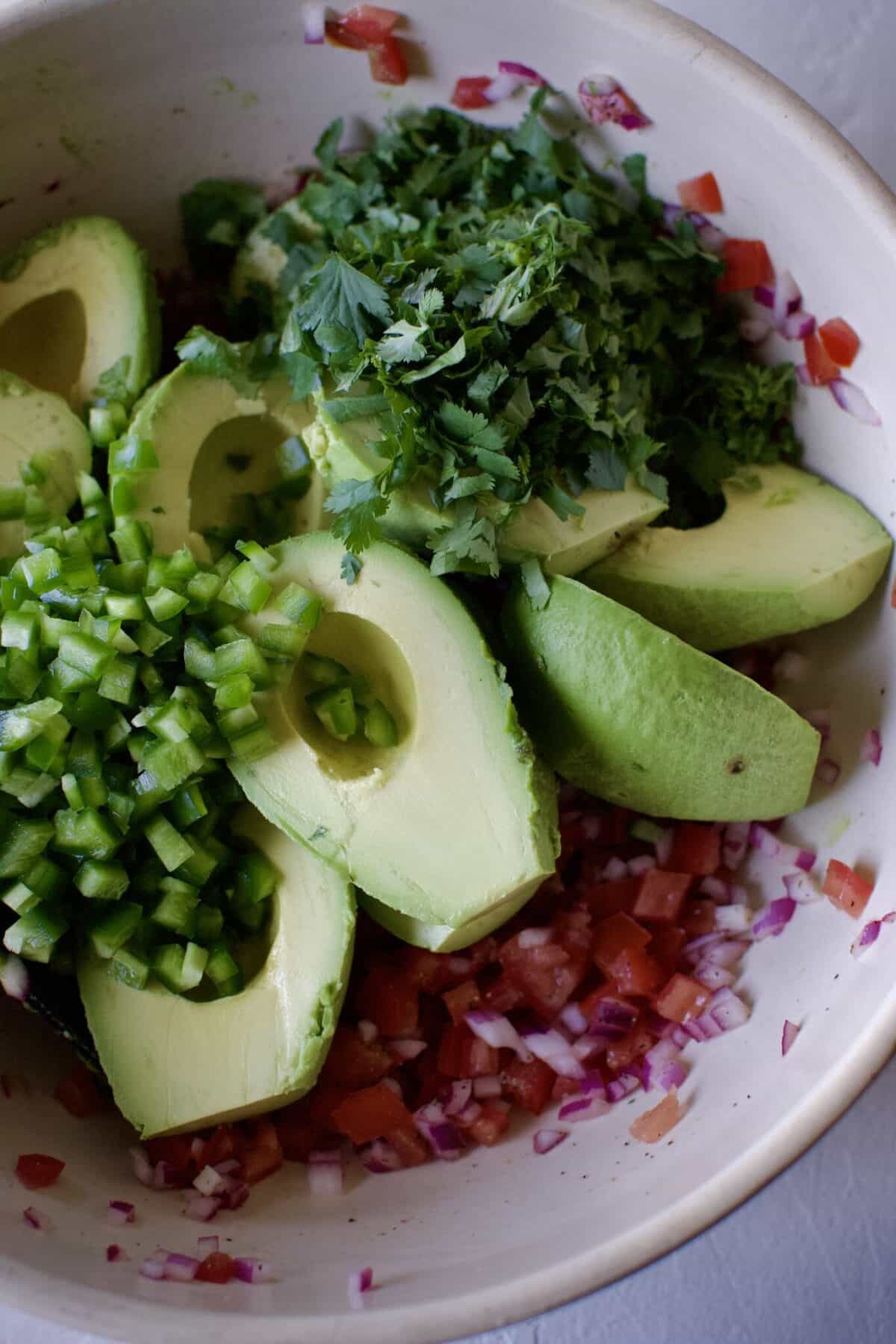 Then mash it all up. Again, as fine or as chunky as you like. I tend to like my guacamole fairly smooth. When I like it chunky I make my Avocado Salsa.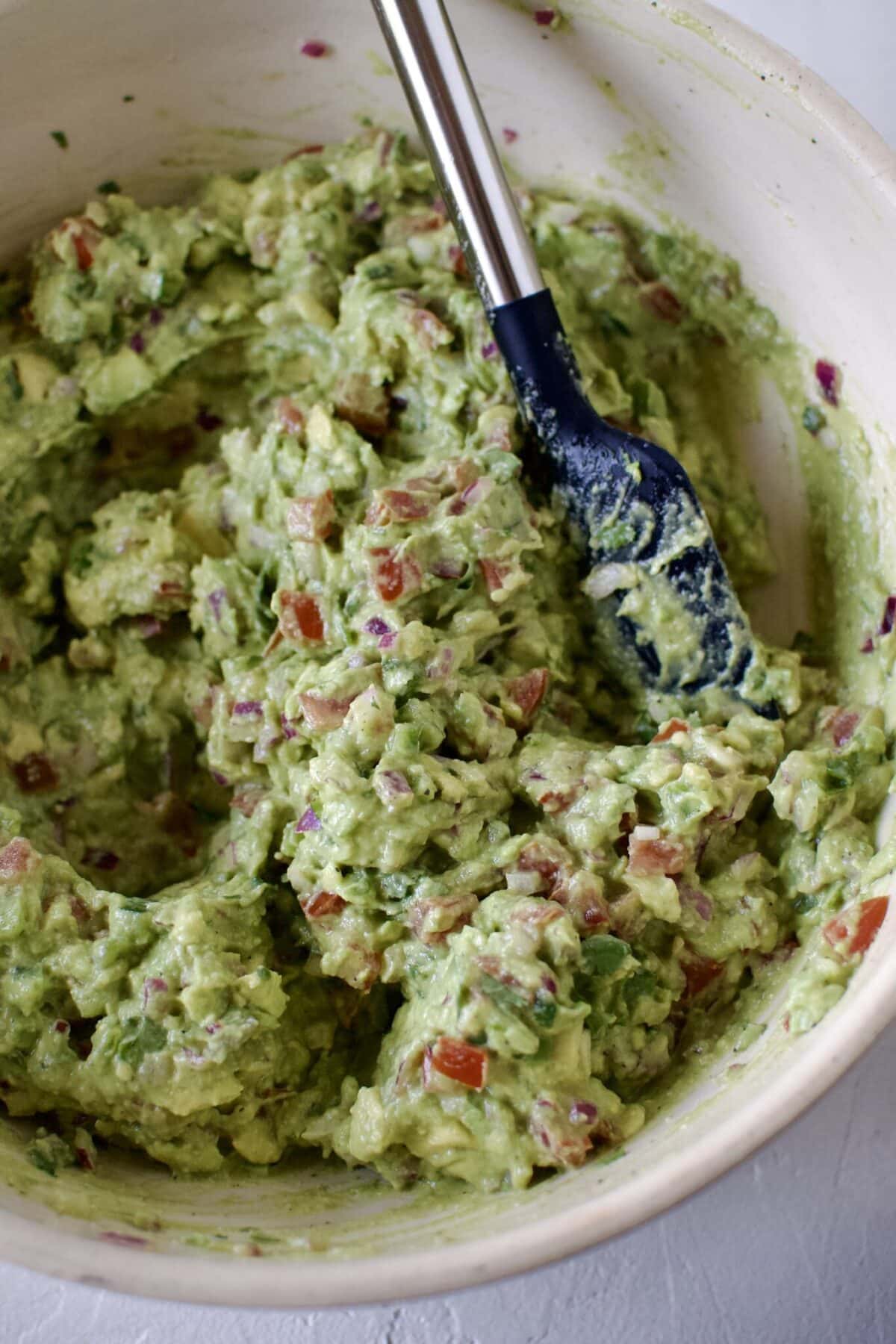 Notes & Tips
Follow the method. It is there for a reason. Combining the onion and lime first takes the raw bite off the onions and makes them more enjoyable to eat and digest.
You can dice the onion, tomatoes, and jalapeno as big or small as you like, just be consistent. And remember, it should all fit on a chip easily.
I know you might think I am a little crazy about using olive oil in this recipe. But I have been testing my theory for a while now, and it helps keep the guac green. The oil coats the avocado and keeps it from turning.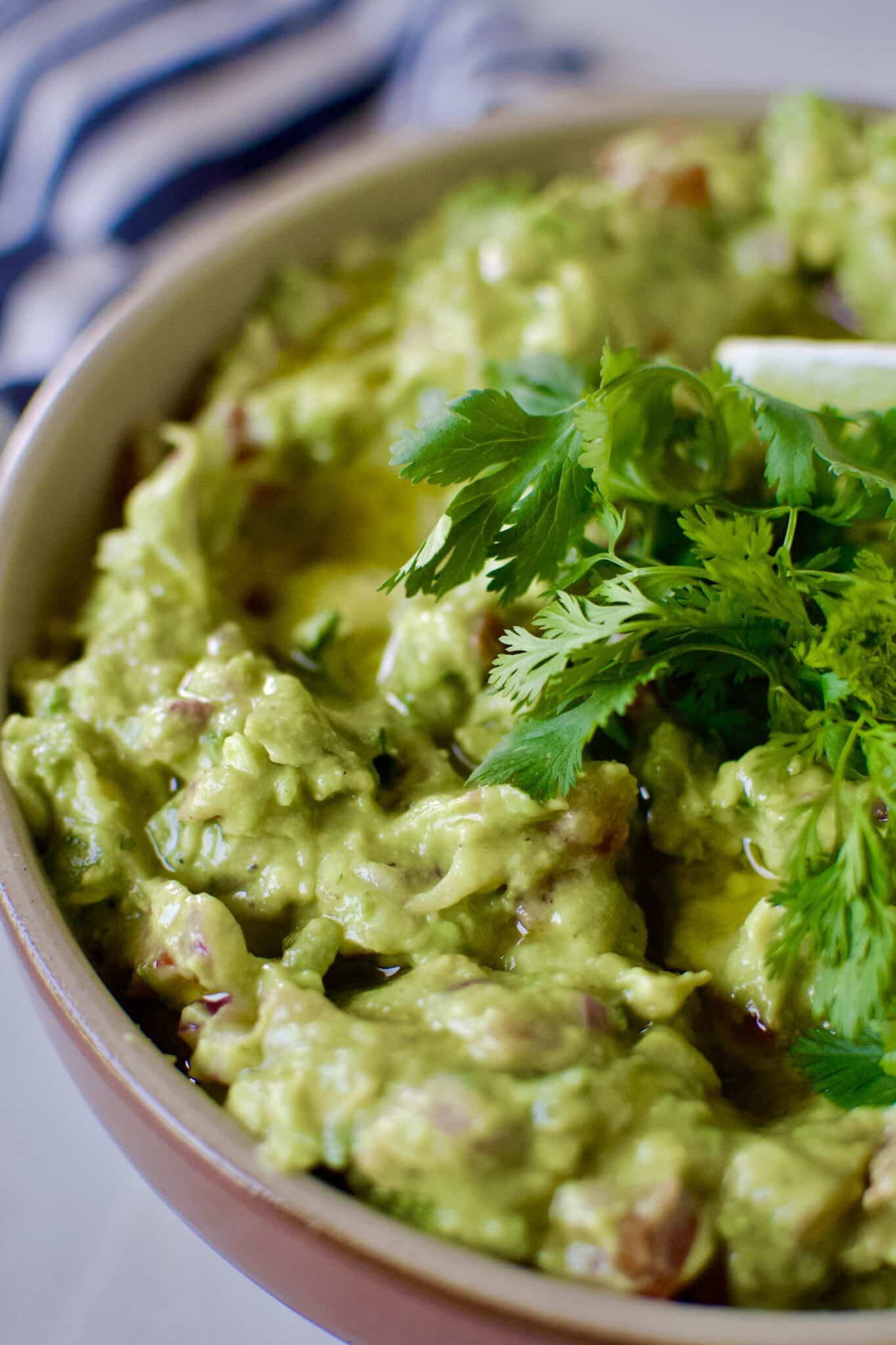 Substitutions
Red onion is my preference in my Mexican Guacamole Recipe, but a sweet Vidalia would be a great onion to use too.
Roma tomatoes are the easiest, in my opinion to de-seed and dice. But beefsteak tomatoes would be great too or quartered grape tomatoes.
I use a really nice olive oil, a good salad olive oil here. But really any oil would work, but the flavor of good oil will shine through. So you might as well use one.
If you don't enjoy jalapenos or cilantro, you can leave them out. The guacamole will still be great without them.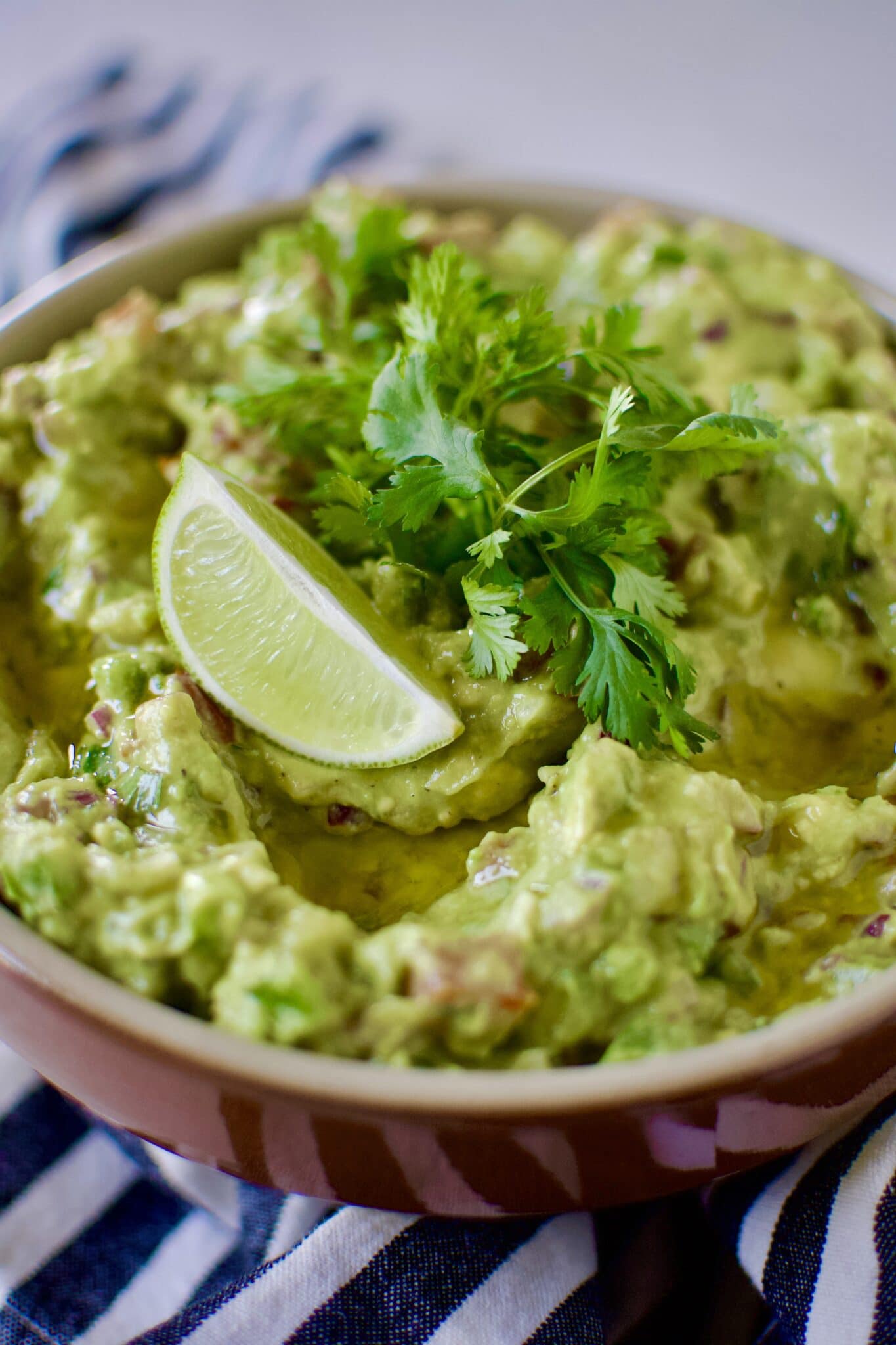 Did you make this recipe? Let me know by leaving a review or comment! And be sure to sign up for my newsletter, and follow along on Instagram, Pinterest, and Facebook!