When I can't bring myself to run to the store just for some tortillas, I whip out this Easy Tortilla Recipe. They can be ready in about 30 minutes, and really don't take that much effort to make. For me, that's faster than I can even get to the store and back.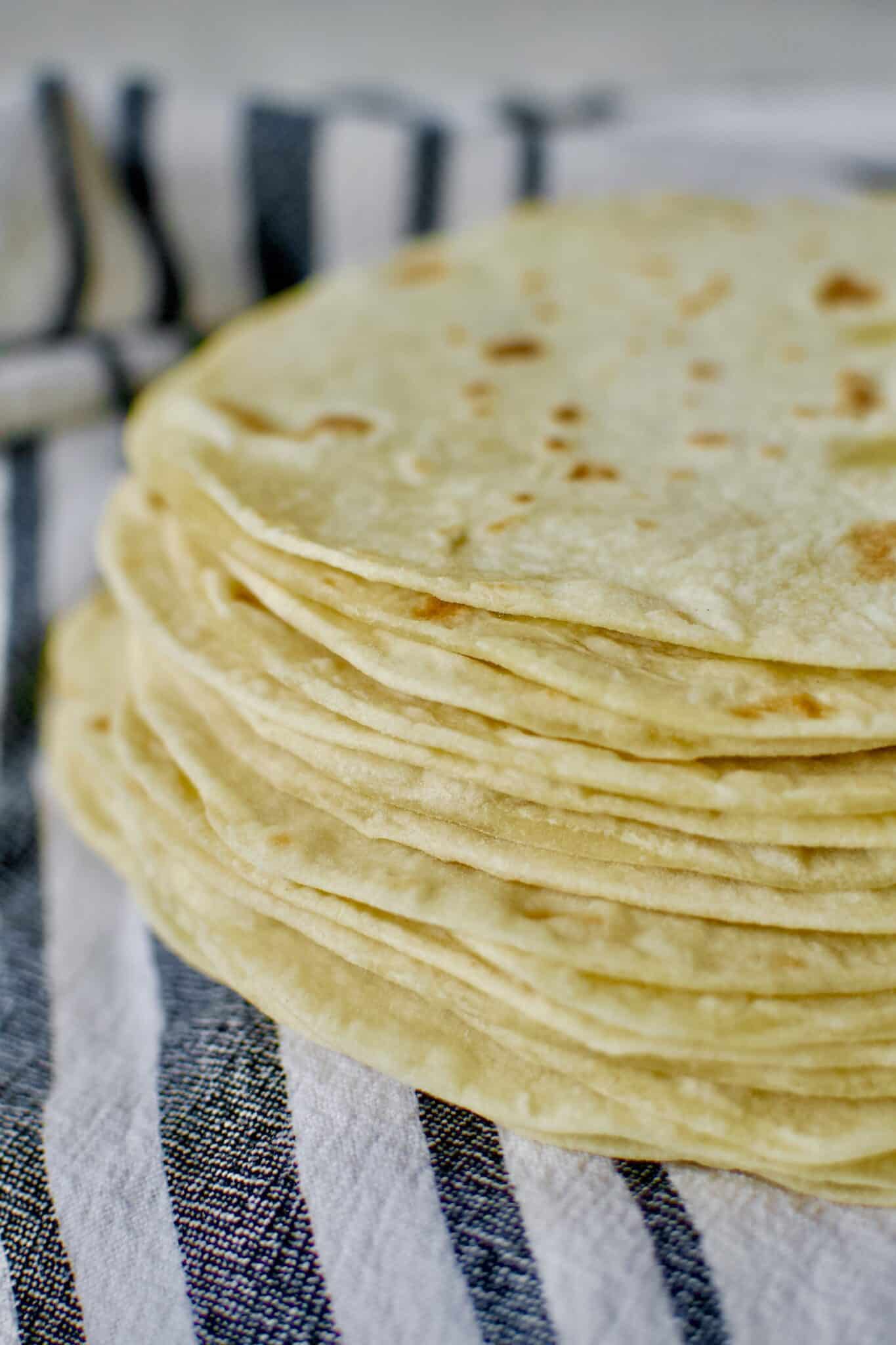 Fresh and homemade is always better in my book. Yes, this takes a little effort, but the yield is totally worth every second of work. Get in a rhythm and you'll have a whole stack of tortillas in front of you in no time.
Jump to:
Ingredients
This is the shortest and simplest ingredient list, just about ever. I typically have all of these ingredients in my kitchen ALL THE TIME. Fresh lime might be the only thing I lack from time to time.
And I like to use olive oil for a hint of flavor. But you could also use butter or vegetable oil. Really any fat will do the job.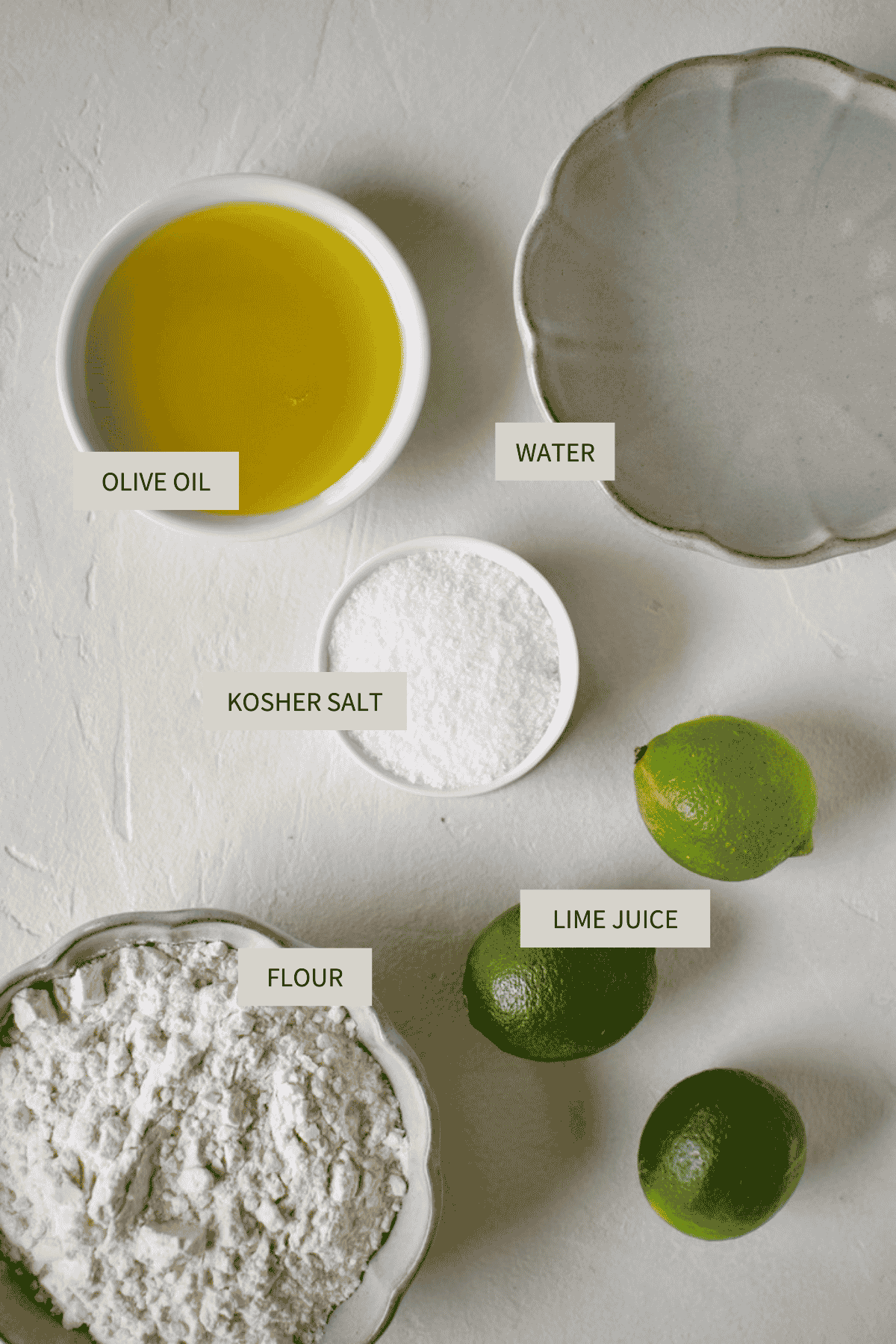 Flour, salt, and water are what this recipe is really born from. I add the lime and oil just for the lightest touch of flavor and to tenderize the final product.
Use the JUMP TO RECIPE button at the top of the post, or scroll to the bottom of the post to see the full recipe card with ingredient measurements and instructions.
Method
The method here is VERY simple. I start by putting all the ingredients into the bowl of a stand mixer and make a shaggy dough by hand before hooking it up to the mixer. Then place the bowl and attachment on the mixer and knead the dough until smooth.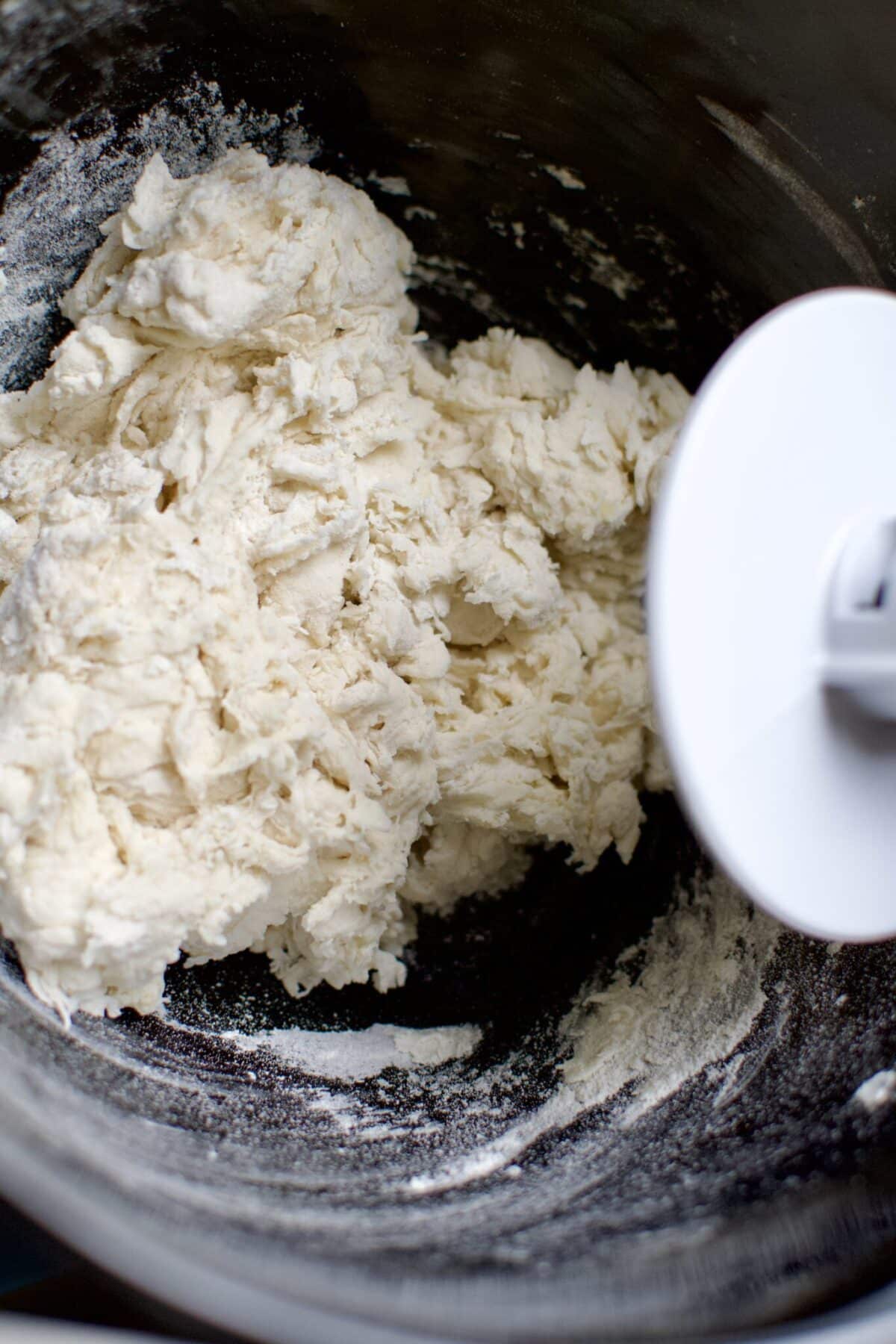 When the dough is done and has formed a smooth ball, remove it from the mixer and roll it into a log. Then portion into equal balls and place on a pan to rest. You can be precise and weigh the dough out using a kitchen scale, or just cut equal size looking pieces.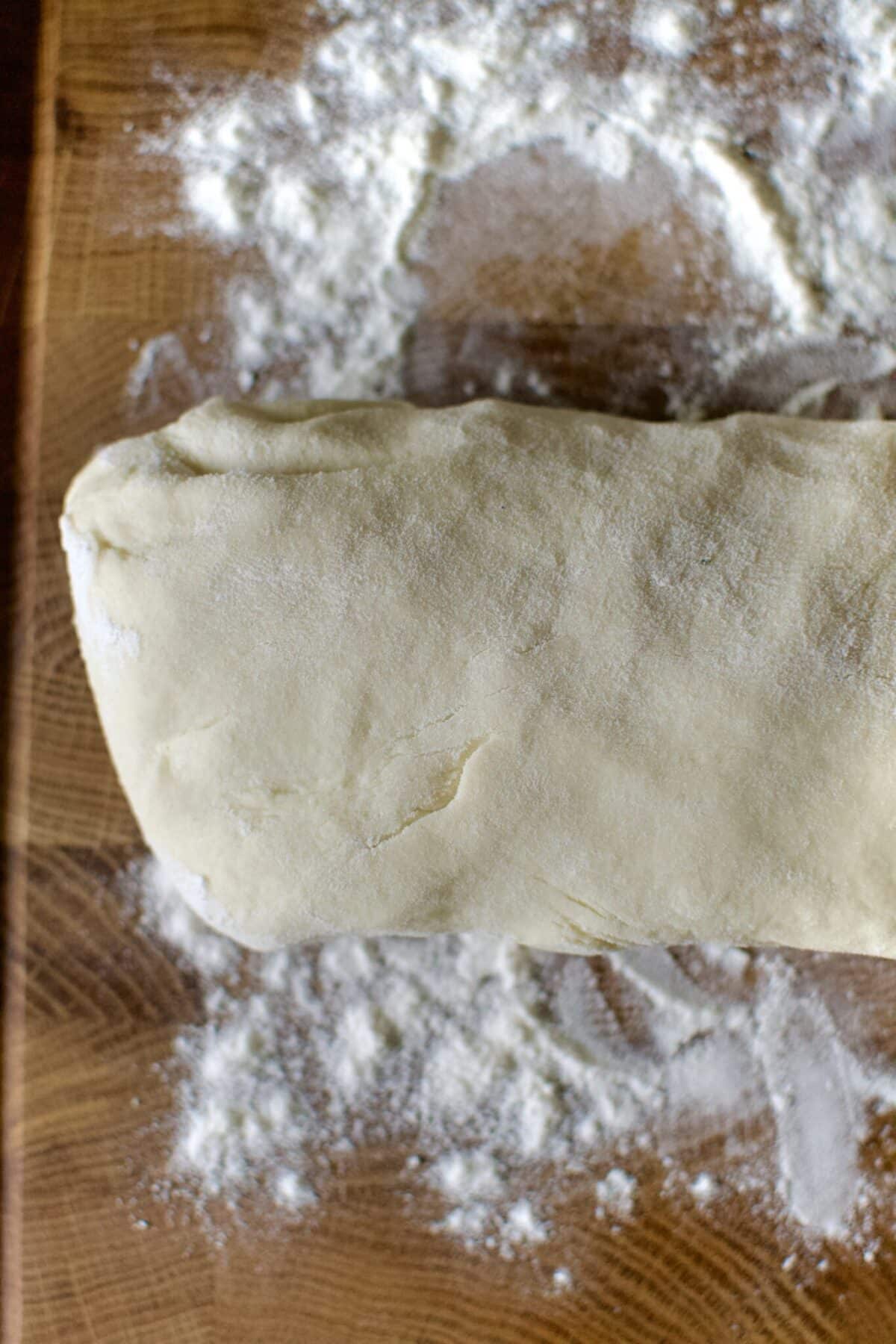 After the dough has rested a little bit, place each ball on a lightly floured surface and roll till paper-thin, but not tearing. The thinner you can get it the better, as the dough thickens the moment it starts cooking.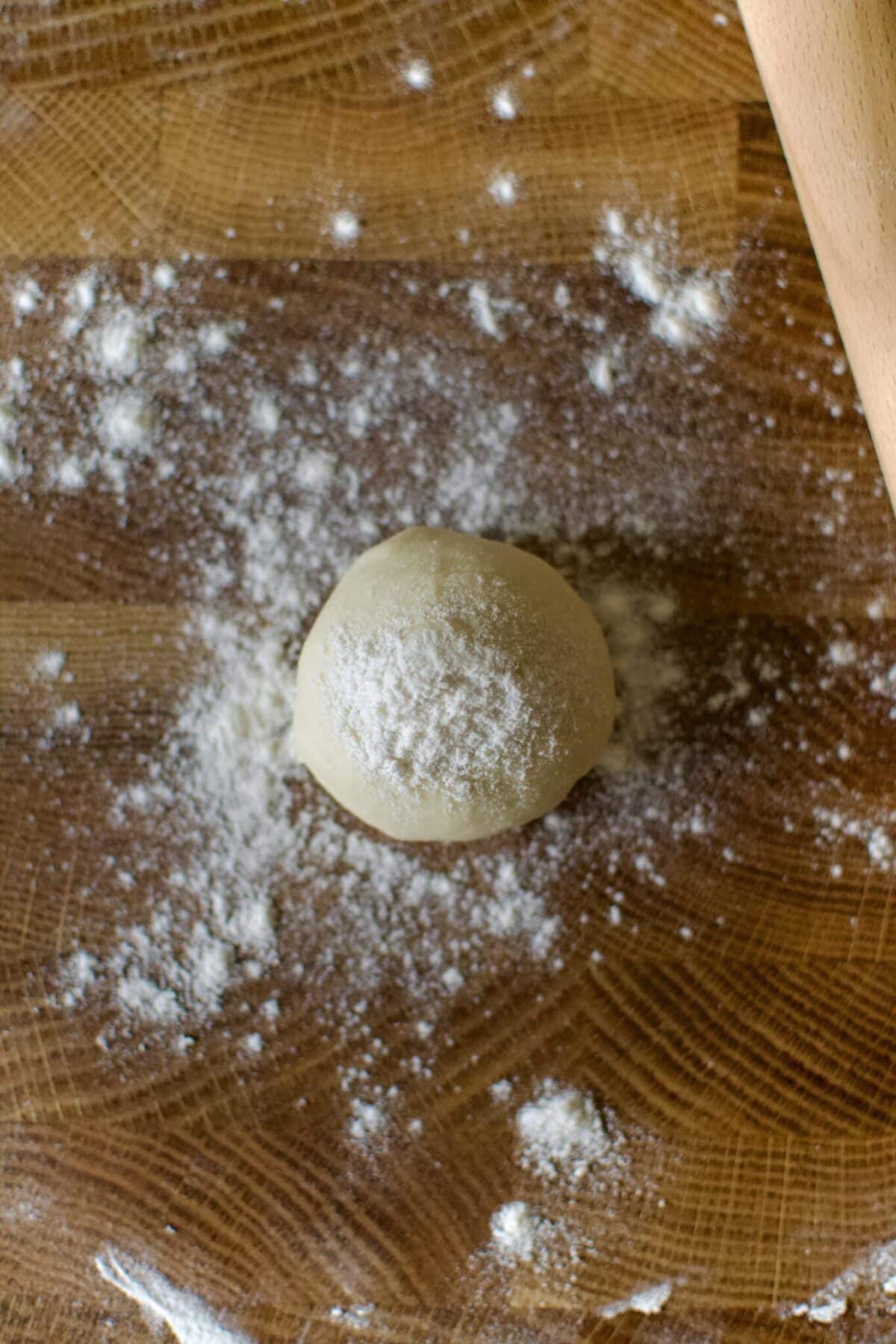 Then cook them on a hot griddle, about 45 seconds per side. Once you get going, you can roll out a tortilla by the time the one on the griddle needs to be flipped. It makes it go fast.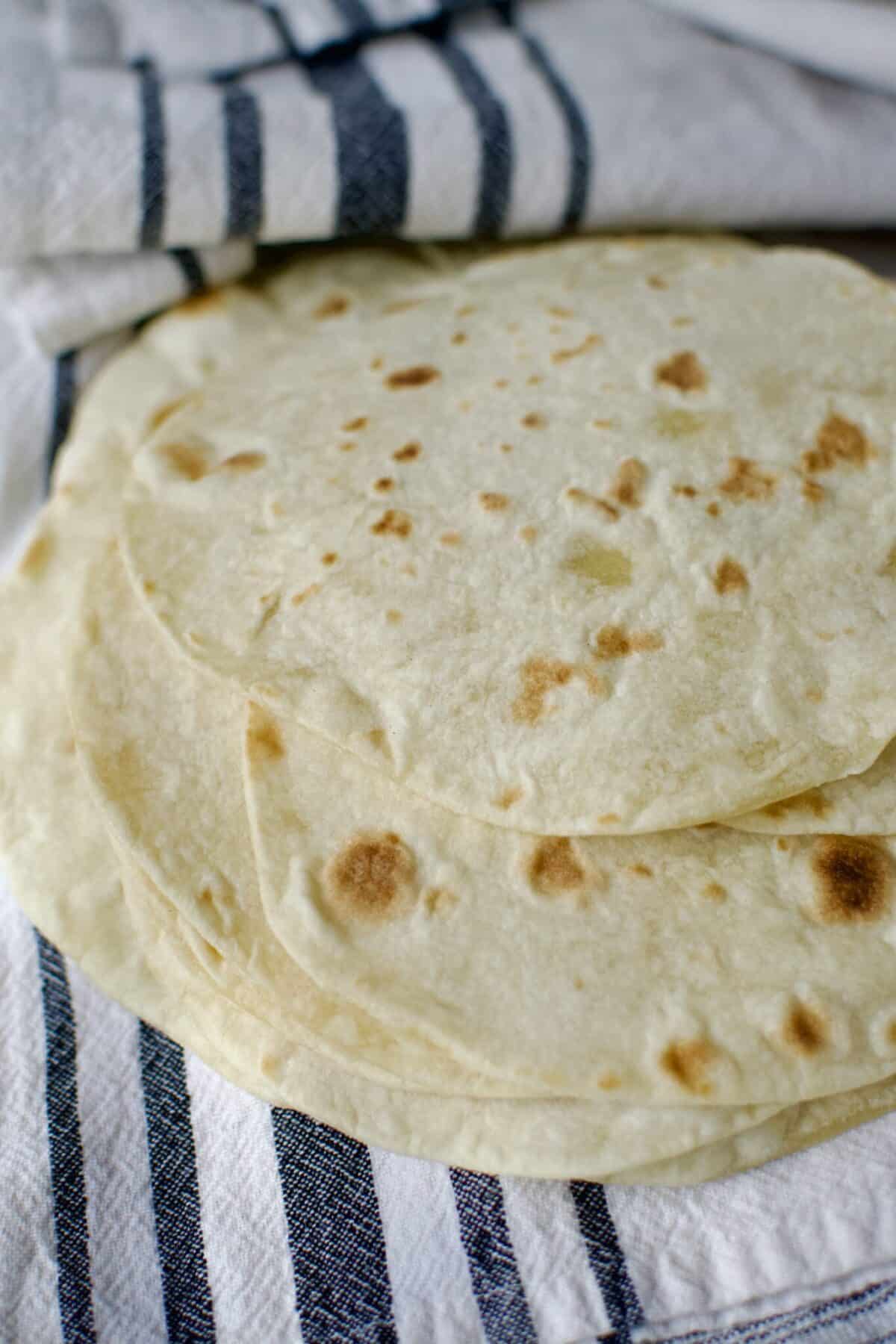 Notes & Tips
The dough does need a little rest time. If you try to work it after mixing and portioning the tortillas will end up tough and spring back instead of rolling out easy. Let them rest under a damp towel, then roll them out.
Start on a flowered surface when rolling, but lift and turn until the tortilla takes on all the flour. Then roll until it sticks to the surface and allow it to help spread the dough. Let it rest, tacked to the surface for 30-45 seconds, while your previous tortilla cooks, so it can hold its shape.
Then gently lift, careful not to tare the super thin dough, and cook on a hot griddle.
Substitutions
Really the only swap you can make on this tiny ingredient list is the oil. Vegetable oil, butter, or even soft but not melted coconut oil can be used.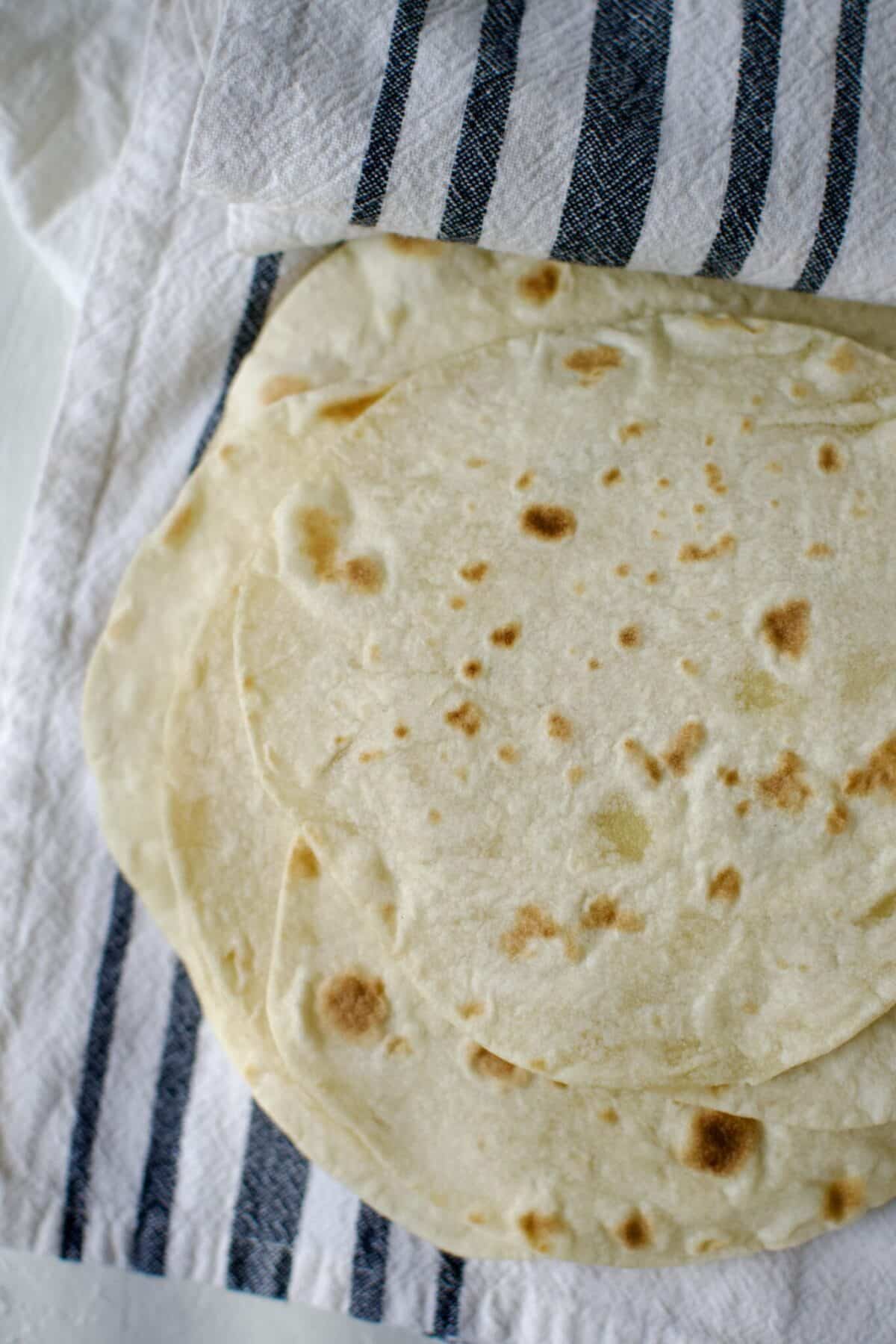 Did you make this recipe? Let me know by leaving a review or comment! And be sure to sign up for my newsletter, and follow along on Instagram, Pinterest, and Facebook!