Arroz con Gandules is a traditional Puerto Rican dish that I have learned over the years. I have had the good fortune to make friends with a few different people in my life that make it often. It is also something that my dad absolutely flips for, this is my rendition.
The flavor base of Arroz con Gandules or Pigeon Pea Rice is the Sofrito. It is a blend of herbs and vegetables that can be found in many dishes in Puerto Rican cooking. It is a staple that they usually make in big batches once a week or so and a little bit goes in basically everything.
Ingredients needed for Sofrito
Onions
Garlic Cloves
Bell Pepper
Cilantro
Get my Sofrito recipe HERE!
You throw all of those ingredients into a blender and pulse until it is a smooth mixture. It gives TONS of flavor to whatever you cook and will quickly become your favorite seasoning.
Making the Arroz con Gandules
So when I make my rice I like to start by layering in even more flavor. I first sweat an onion in some oil, then toast my rice til it begins to brown and throw in some garlic. You can skip this step if you want to, but it takes the dish from ok, to GREAT, in my opinion.
After your rice has browned, add in the liquids, bring to a boil and simmer string ofter for about 10 minutes until most of the liquid as been absorbed. Top the pan with the lid and let stand for 6-8 minutes. The rice will steam and finish cooking in that time.
You're left with a deliciously salty deeply flavored rice dish. It is even better if you add in some roasted pork. I have left my notes on how I do it at the end of the recipe below.
As always, I would love to know if you make this or any of my recipes. Tag me on social media so I can re-share it.
MORE OF MY RECIPES HERE!
Orzo Pasta Salad
Roasted Tomato Vinaigrette
Get my NEW e-Cookbook here!! ⬇️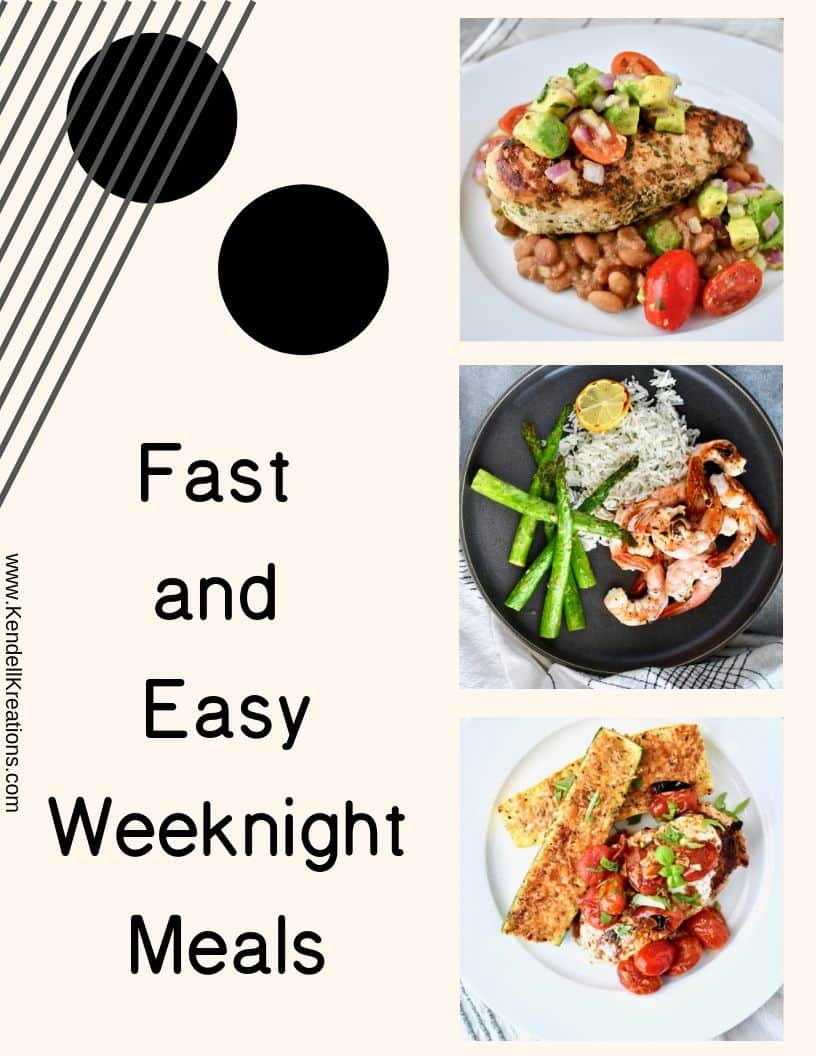 _
MY FAVORITE KITCHEN TOOLS!
Here are a few links to some of my favorite kitchen tools! You get a car, YOu get a car, YOU ALL GET A CAR…in my best Oprah voice
These Rösle Silicone Tongs are a little pricey but they will last you the rest of your life and are the softest in your hand. This is important for someone like m that cooks so much. It reduces strain, I have 4 sets in my kitchen!
These are my FAV Nordic Ware Sheet Pans, every kitchen should have at least 2 sets of these! I think I have at least 4 of each of these.
This is my favorite pressure cooker, the Fagor is the same concept as the "Instant Pot" but easier to use in my opinion, if you don't have one you NEED one, it will be your best friend in the kitchen!
A sharp knife is the most important tool in the kitchen, these Japanese steel "Shun" knives are my favorite! And this is a great starter set to build on. Once you try them you will be in love so use this as a foundation you can build on for years to come.
This Scanpan 11″ skillet is just the right size for almost anything you will need to cook and my best friend and a real workhorse in my kitchen, it's also a great deal at $99. Scanpan is the best in the world for healthy cooking. It is coated with a proprietary ceramic titanium coating that is durable while allowing you to use fewer fats and oils when cooking. It is a coating only they use. I could talk all day about my love for these pans, message me if you want more info. Here are some other sizes that are available if you are looking to outfit your kitchen with some new goodies. 8″ & 10″ Skillet setor 8″ Skillet, I still need this one for my kitchen Also, I don't really know how to cook small so the 12.5″ is my other fave!
This giant vat of olive oil is my favorite, I decant it into a smaller bottle for my counter. Or put this spigot on top of a wine bottle!
This Tovolo jar scraper has to be my single favorite kitchen tool, it is definitely the most used tool in my kitchen. If you are NOT a gadget person, this is the only necessity I say is a MUST beyond the wooden spoon.
A great wood spoon is essential, this Olive Wood one is my favorite, I have more than I can count. But can you really ever have too many?
A food scale can be a very important tool in your kitchen, this one is the one I use every day!
If you love Joanna Gaines as much as I do then the 'Magnolia Table Cookbook' is a must in your kitchen, get a copy HERE!
Check out this great product for your mason jar, the Ergo Spout lets you turn any jar into a pourable pitcher. Get yours here! I love making my homemade salad dressing and keeping them this way in the refrigerator.