This Artichoke Three Cheese Dip is a long-standing family favorite in my house. It might be the one real food that we actually fight over. It is like a battle royale when it is around, everyone clamors for the crispy top. Watch those fingers!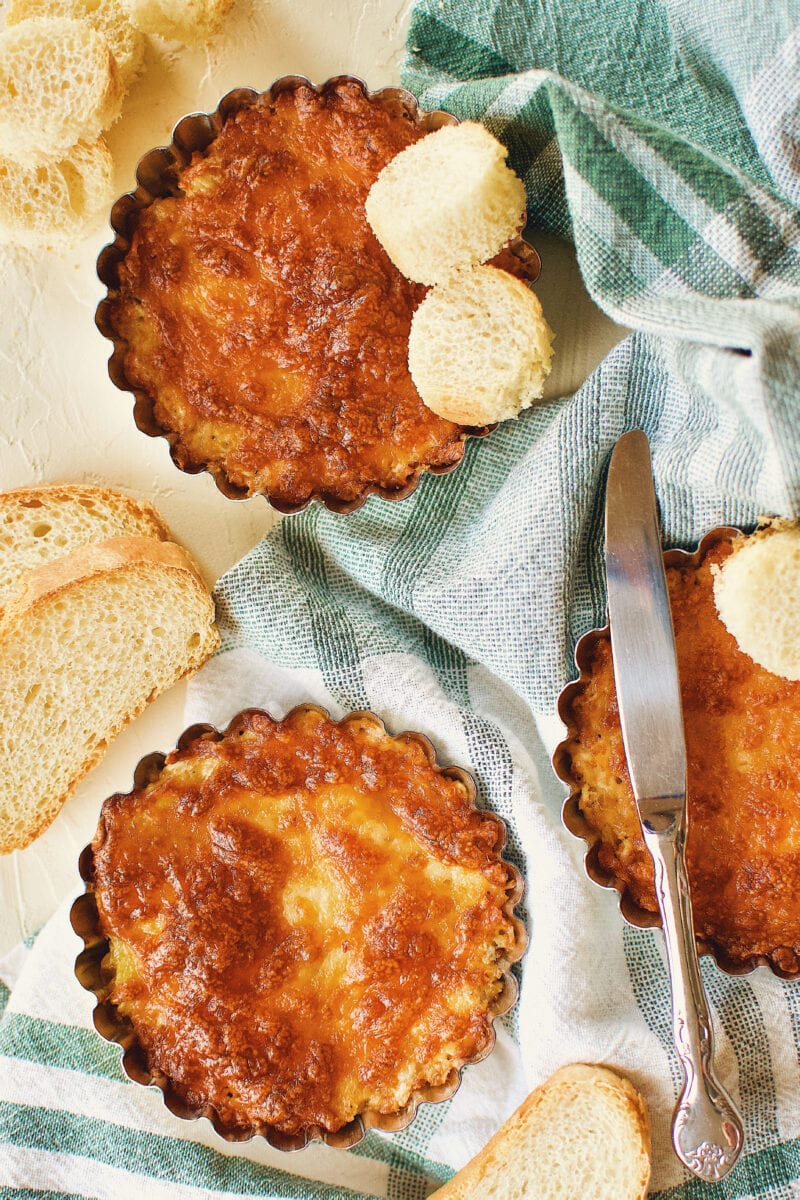 It is a fairly simple recipe, but be warned. If you are a spinach and artichoke dip fan, or if you thought you were before you tried this, it will ruin spinach dip for you for the rest of your life. AND, do NOT try adding spinach to it, you'll ruin it!
Ok, I know this is day 2 of me yelling at you about not messing with a recipe just a few days before Christmas, but if your reading this, just know it is better off left as it is. This Artichoke Three Cheese Dip and a loaf of crusty bread and you'll be in heaven! I have even seen people shovel it in - sans bread, it's that good.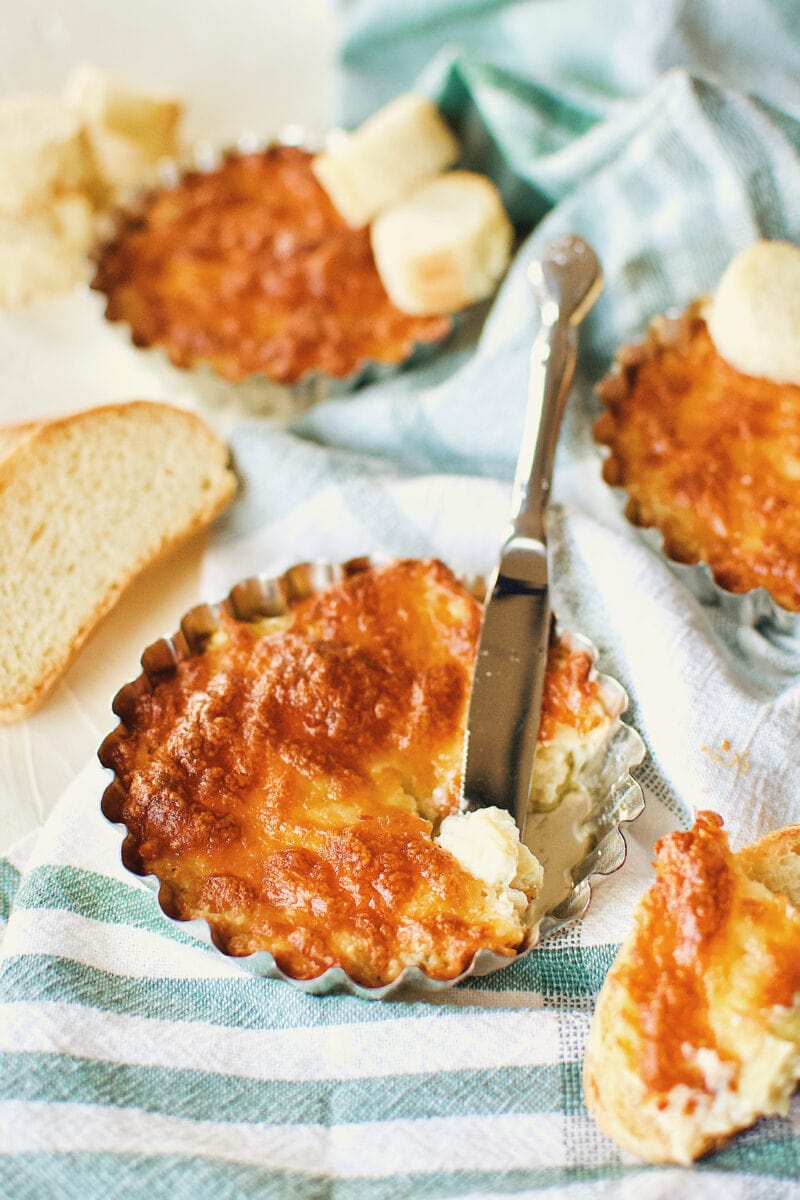 Building the perfect Artichoke Three Cheese Dip
It is actually a pretty easy and straight forward dip to make. You can make it even easier if you whip it up in your stand mixer. I like this method because I can more evenly disperse the cream cheese and the paddle breaks up the artichokes nicely.
That said, you can make it in a bowl, just be sure to mix it very well.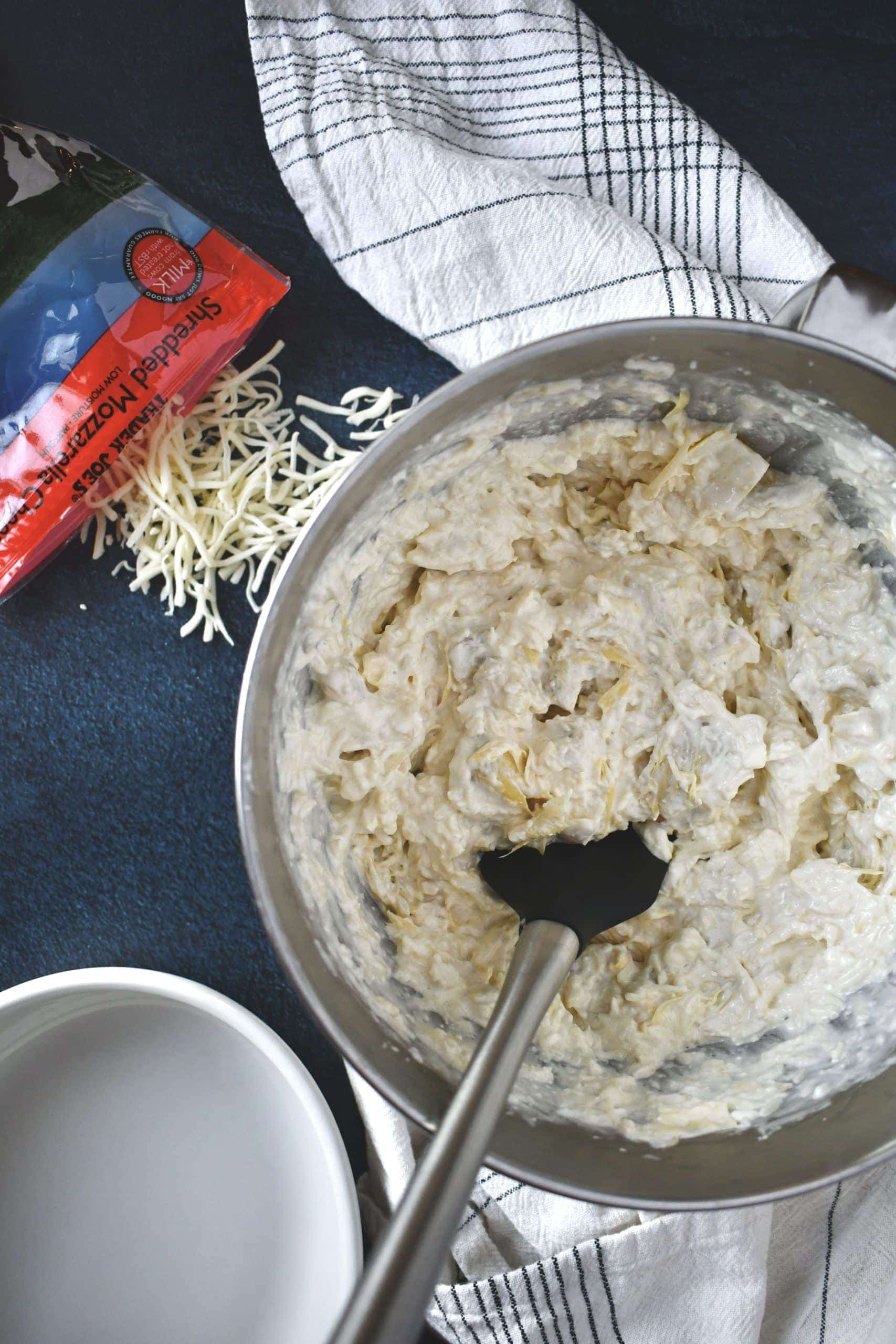 The dip is a lot like straight method bread dough. Throw everything in a bowl and beat until well combined. Toss it in a prepared baking dish and it is ready to hit the oven.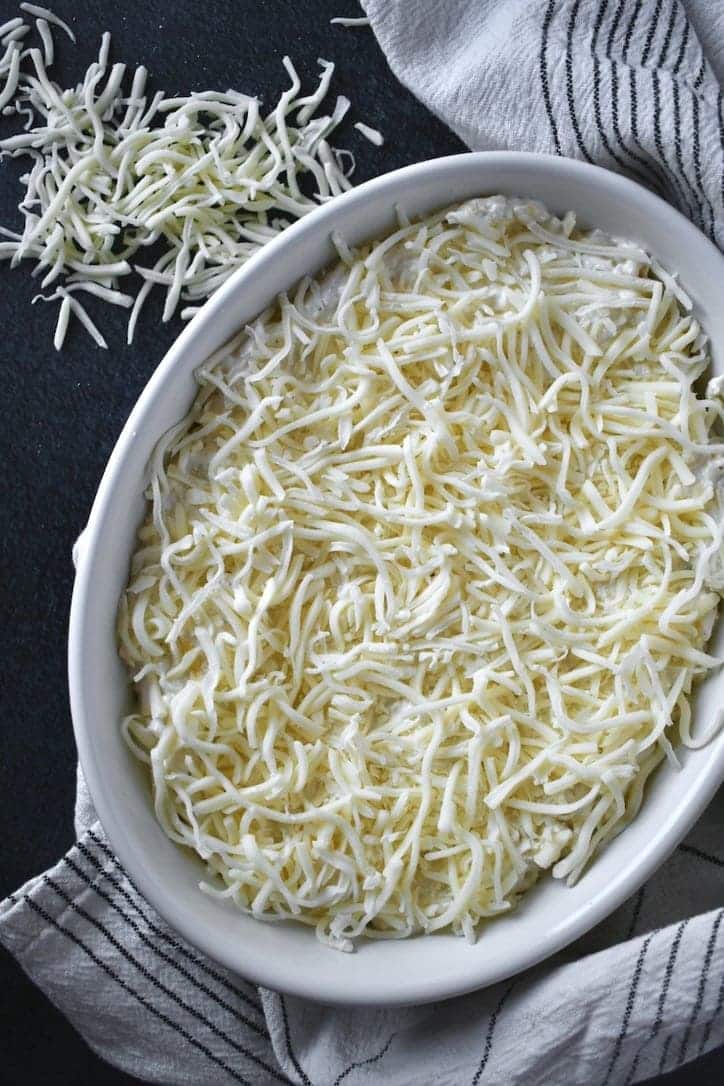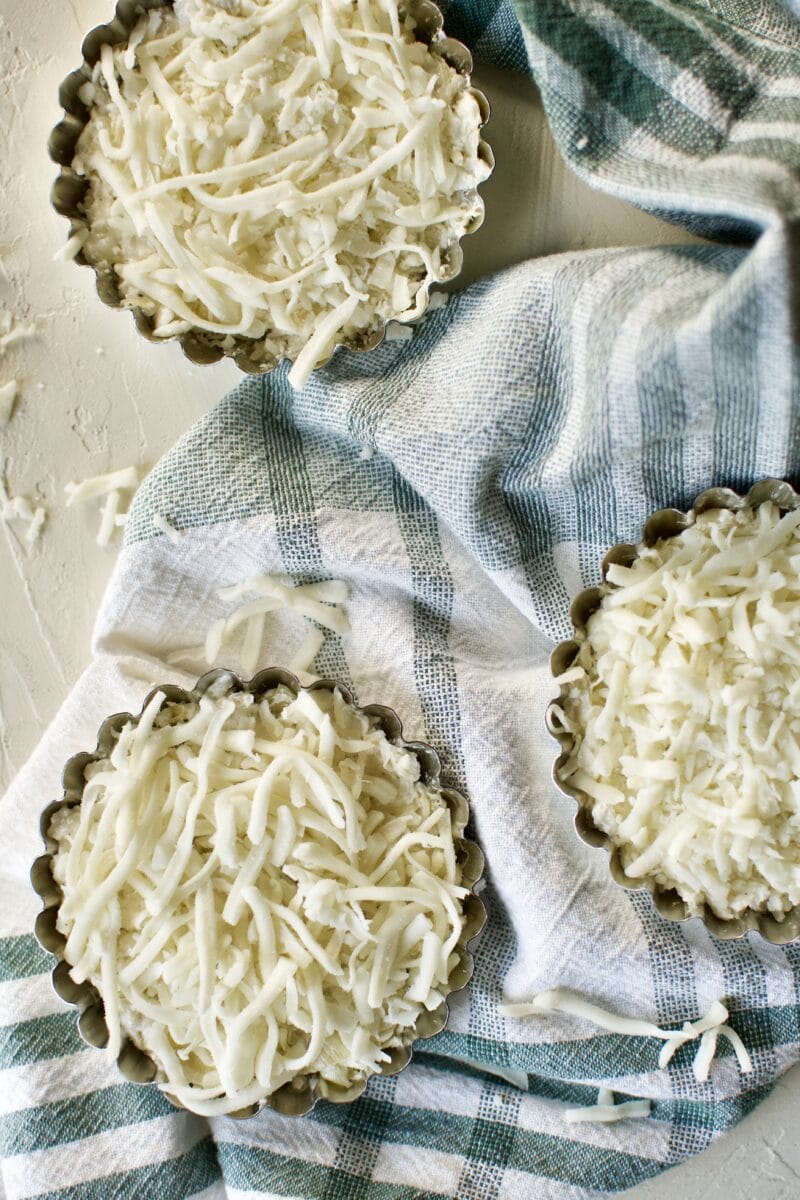 The only major additions I make to the original recipe is seasoning. It doesn't call for any salt or pepper. As a professional Chef, I know that the addition of these things can only heighten the dish.
So I add a couple of crack of black pepper and a couple of light pinches of salt. I go lighter on the salt because the parmesan cheese will lend a decent amount of saltiness to the dip, but not enough to leave the salt out completely.
Bake the dip just until the cheese on top browns and it is ready to eat! I usually let it go just until slightly blackened on top. There isn't much better in the world than that little bit of burnt cheese, this is where the fights start.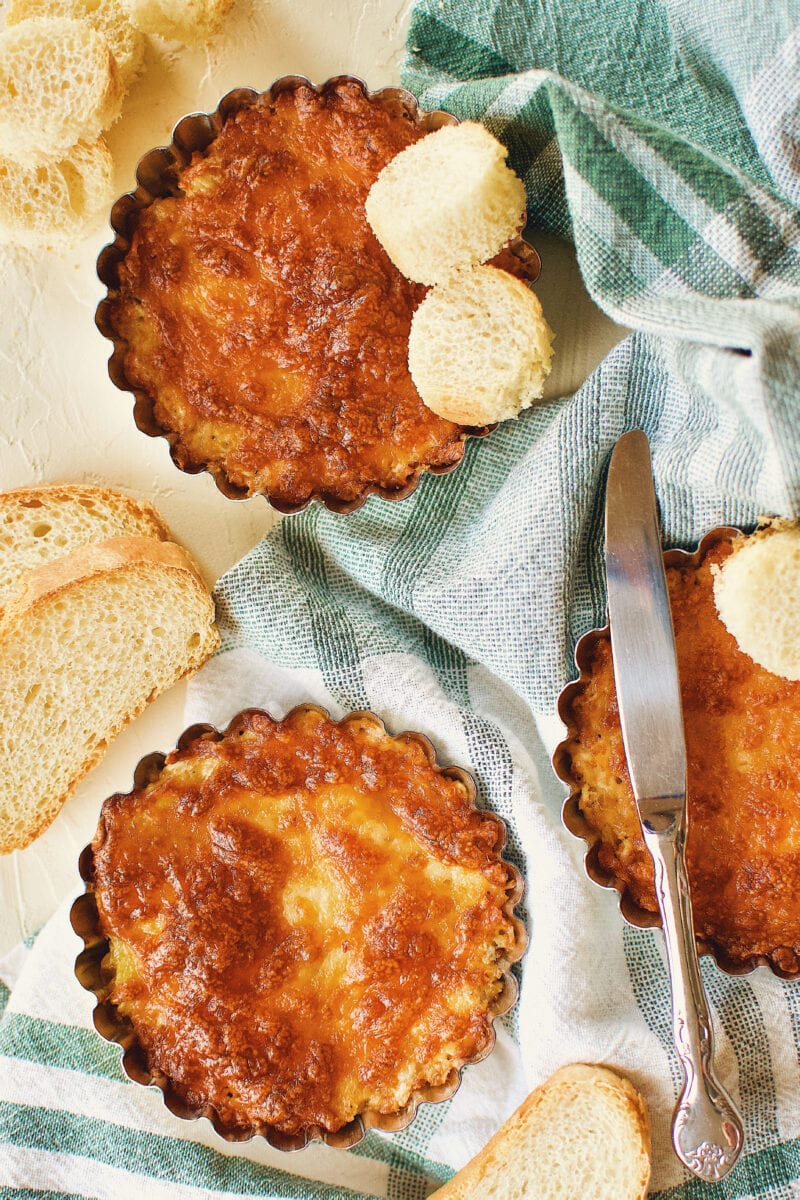 Just be careful not to cook it too long or get it too hot or the dip separates a little bit. It isn't a totally bad thing, you can soak up the goodness with some bread, just not completely desireable.
If you want to avoid fights, I have been known to make each member of the family their own little bowl of dip. Send everyone off into their own separate corners and there will be peace on earth!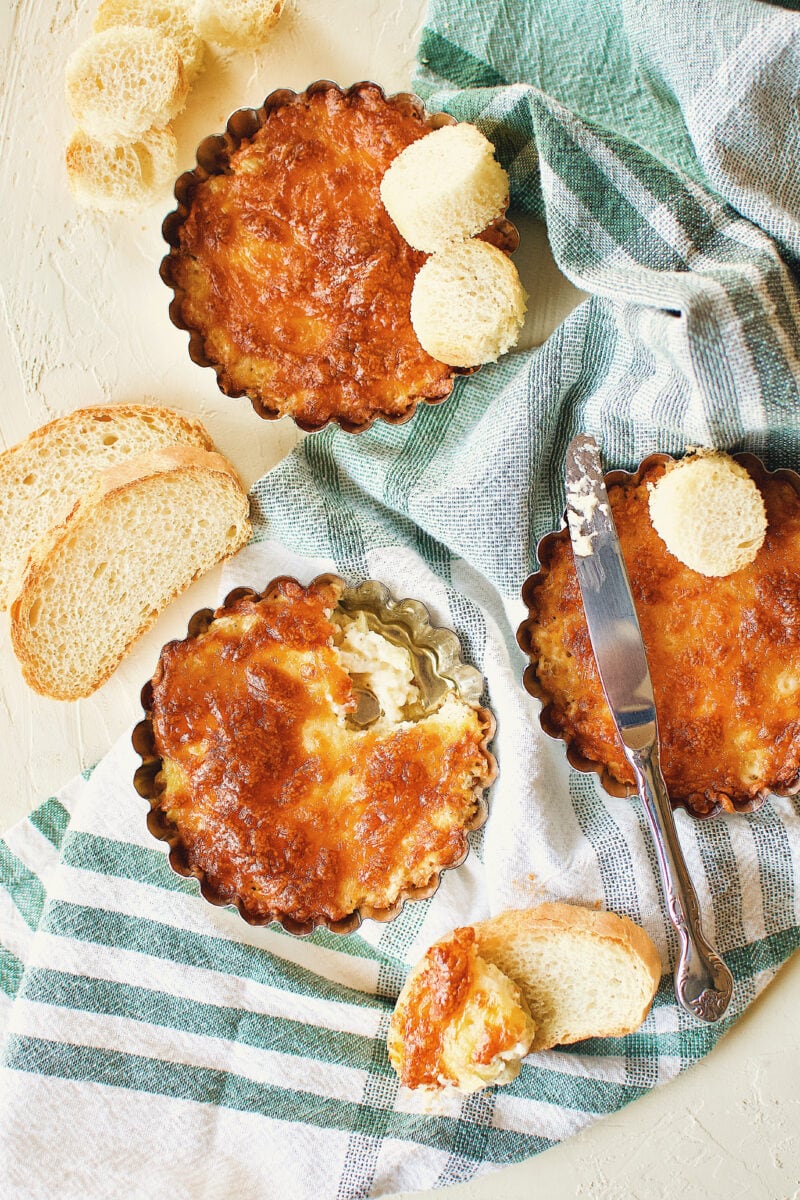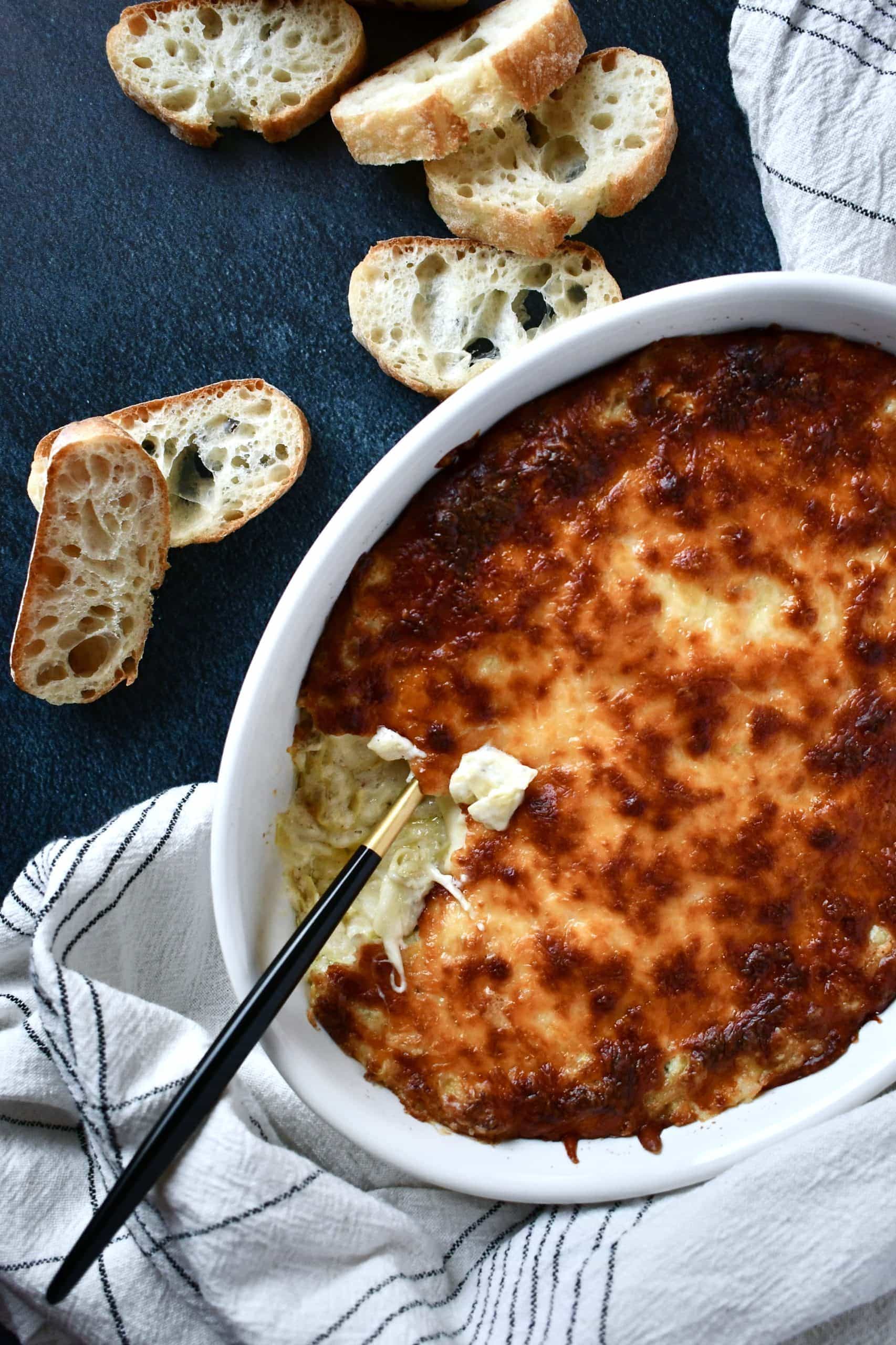 Did you make this recipe? Let me know by leaving a review or comment! And be sure to sign up for my newsletter, and follow along on Instagram, Pinterest, and Facebook!