This Buttered Walnuts (or Pecans) recipe is an extremely simple and easy way to candy nuts! Joanna Gaines uses these in a few recipes in the Magnolia Table Cookbook so go ahead and make a big batch while you are at it. You will also see them in another slight variation later in the book as well.
The addition of the cayenne is what really takes them to the next level in my opinion. I even gave them a couple of crack of freshly ground pepper for an added kick. I like a little spice anywhere I can get it!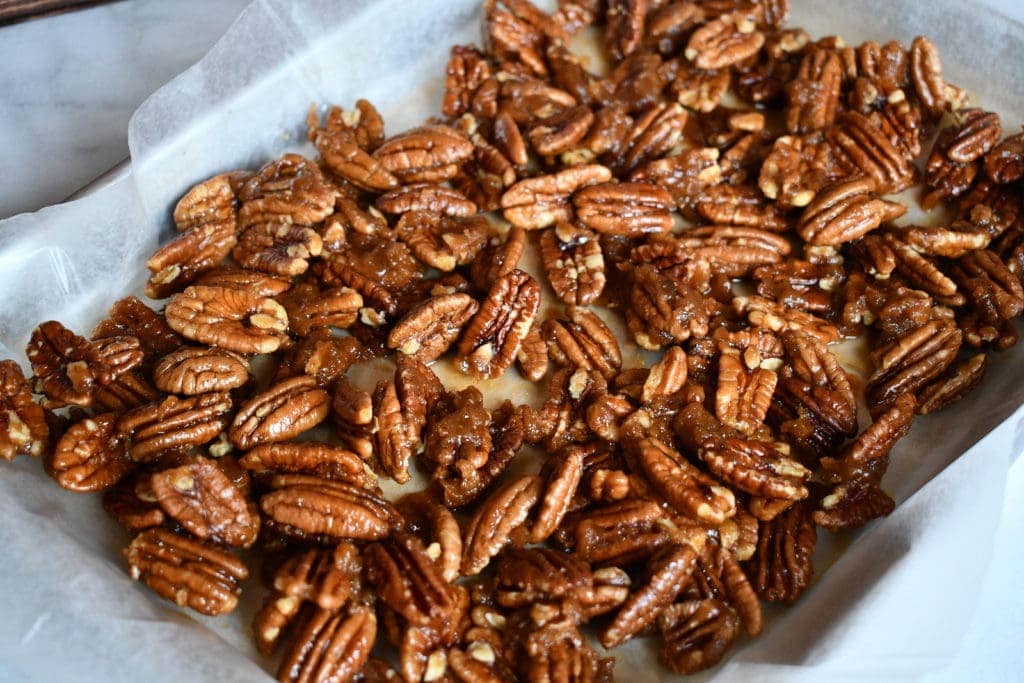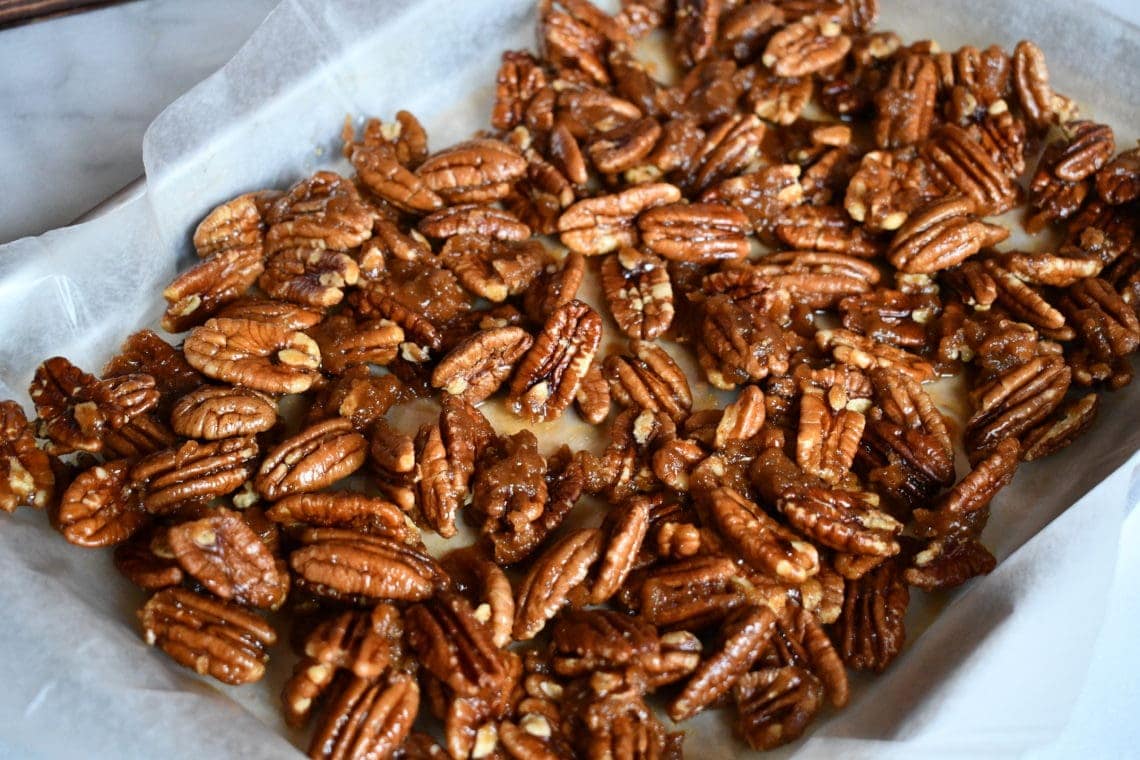 I used pecans this time but I foresee making these a lot more in the future! I could have eaten the whole pan as they cooled if you let me. They are as simple to make as they look. You literally melt some butter and brown sugar over medium heat until it melts, add in your seasonings and spices, toss in the nuts, and mix until they are well coated. Throw them on a pan lined with wax paper and let them cool.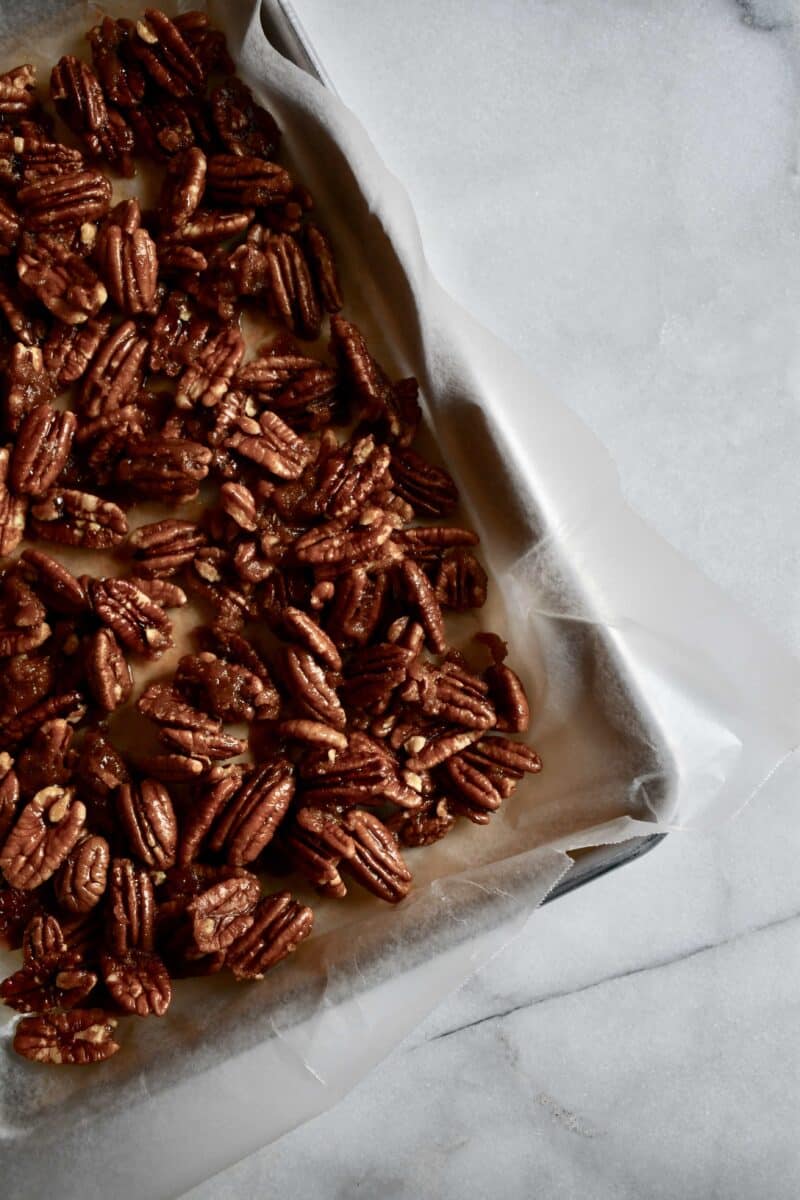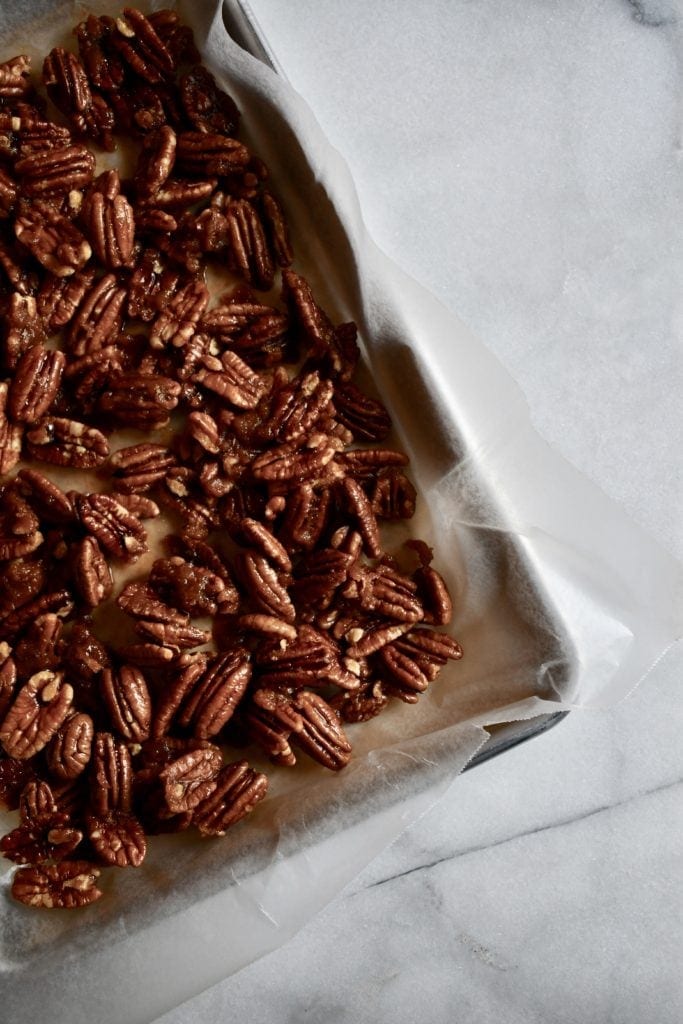 When they are cool you can store them in an airtight jar or ziplock bag and they will last you for weeks. The best tip I can give you is to at a minimum double the batch so you will have enough to snack on and for future recipes in the book. There are at least 2 if not 3-4 recipes that call for them, and one uses the same concept as these but they are seasoned a little differently so I did make them again for that one.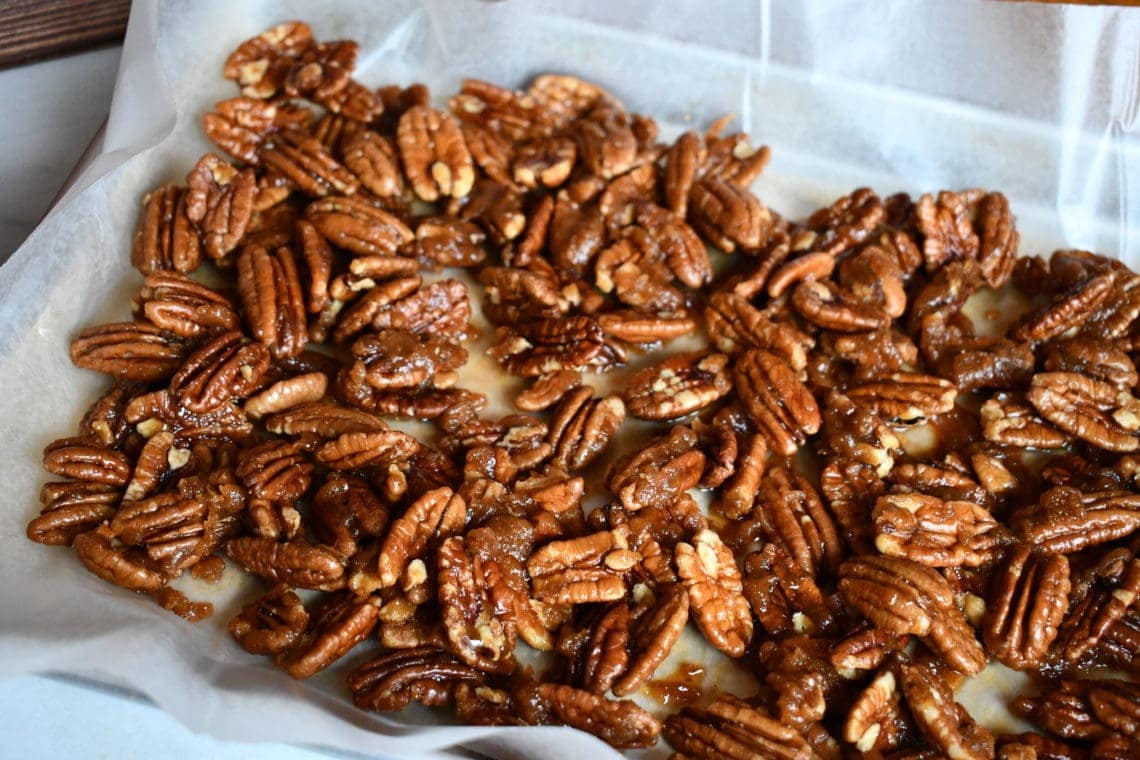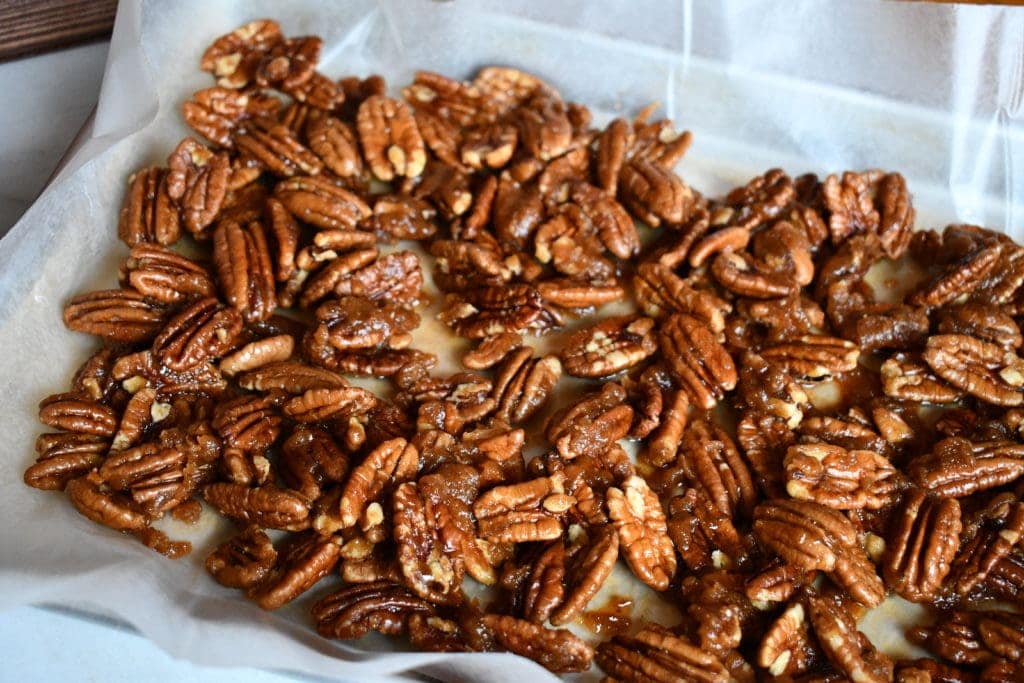 Even if you do eat them all before they make it to the container or the bag they are so quick to make you just might enjoy making them for each recipe that calls for them.
Leave me a comment below and let me know how much you love them.
Until next time, happy cooking!
Kendell
If you watched Joanna makes this recipe on Season 1, Episode 3 of her new cooking show 'Magnolia Table with Joanna Gaines' you can get the recipe by CLICKING HERE, she shared it on her blog so you can make it at home!
READ MY OTHER REVIEWS OF EPISODE 3 HERE…
Mrs. Gail's Chicken & Fettuccine Alfredo
Tiramisu (Coming Soon)
Did you make this recipe? Let me know by leaving a review or comment! And be sure to sign up for my newsletter, and follow along on Instagram, Pinterest, and Facebook!