When you are looking for THAT side dish to make a meal just a little extra special, make this Cauliflower and Leek Gratin! Splurge on the truffle salt, it fills your house with the most intoxicating aroma as the cauliflower cooks and makes this an extra decadent side. Spice up this "regular" vegetable and make it craveable.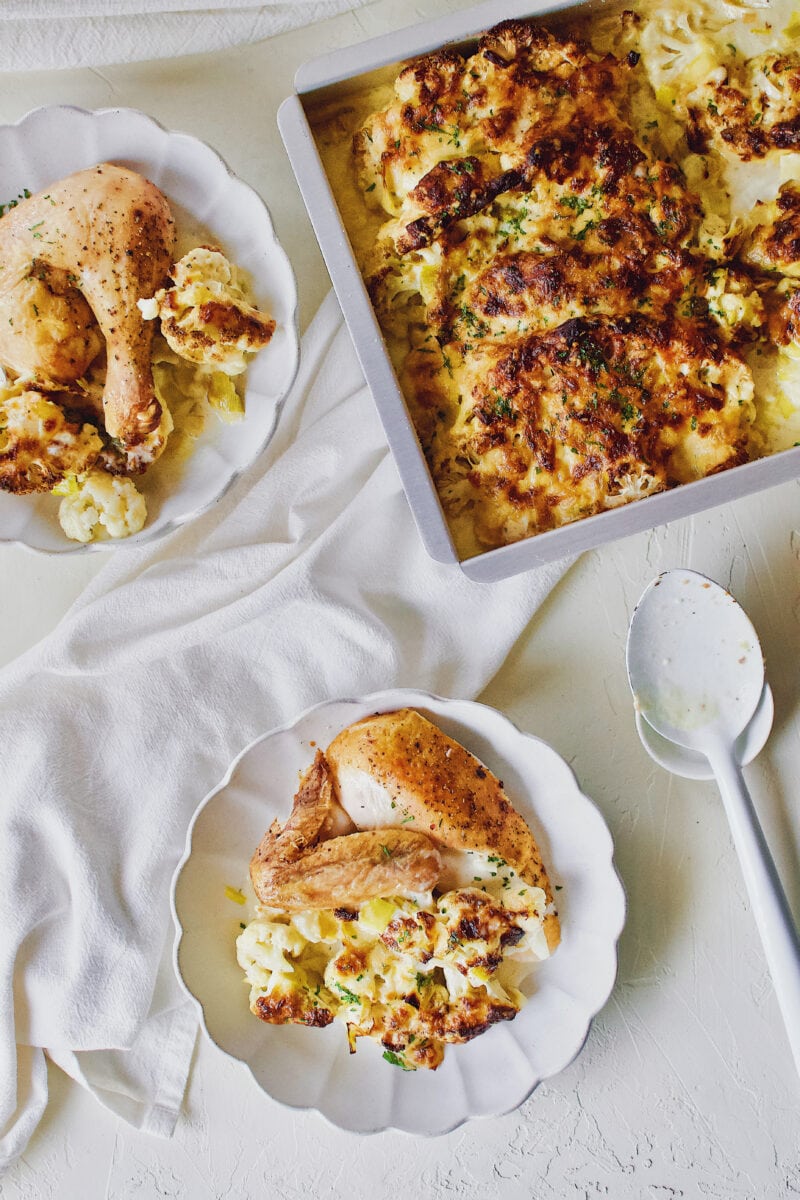 Making the Gratin
What you need: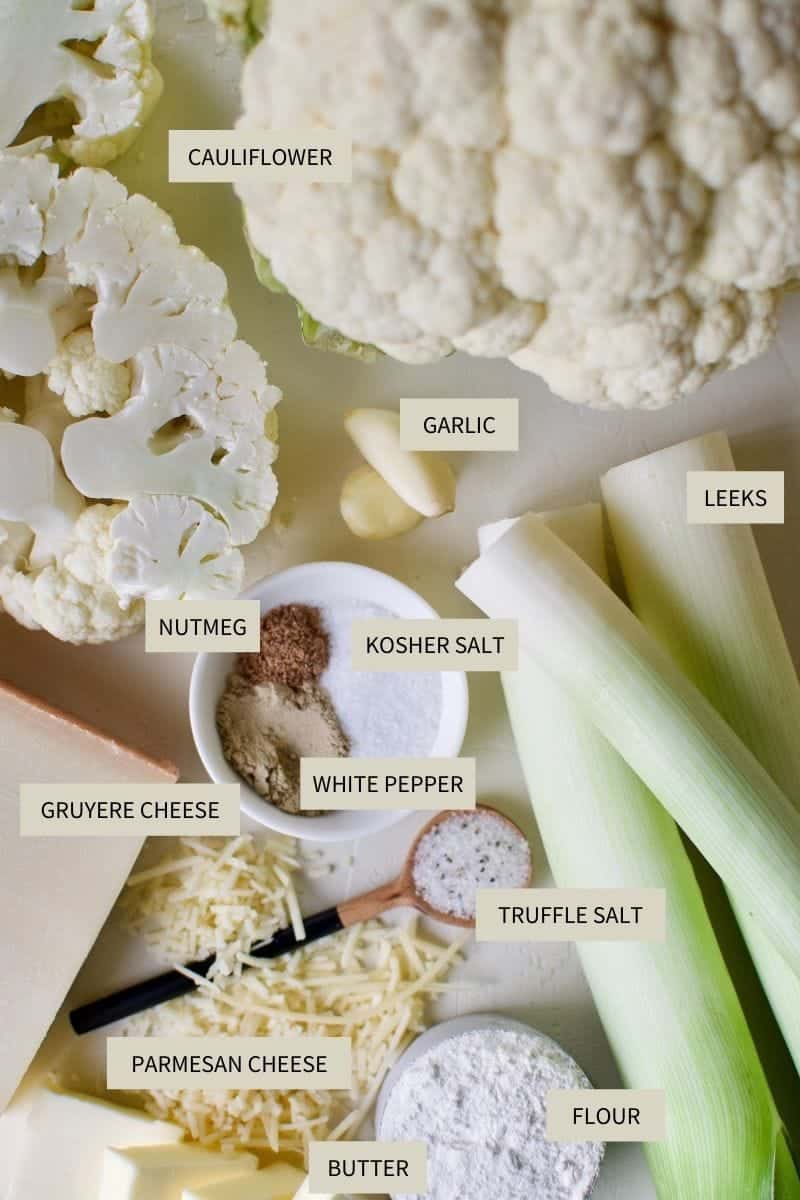 This Cauliflower and Leek Gratin recipe really couldn't be any simpler. Start by removing all the green parts from the bottom of the heads of the cauliflower. Slice off the bottom just to make it even with the bottom of the florets, then slice each head of cauliflower into steaks, about 1-1 ½ inch thick. Layer the steaks in a baking dish, season with olive oil and truffle salt (or regular salt, but truffle makes it so yummy), and roast until browned.
While the cauliflower roasts make the cheese sauce that will turn this into a gratin. Cook the leeks and garlic in butter, then add some flour to make a roux. Add some chicken stock, cream, seasoning, and the gruyere to form the sauce.
Pour the sauce over the roasted cauliflower and top with a little reserved gruyere cheese. Roast for 30-40 minutes longer, until the cauliflower is tender and the cheese has browned on top.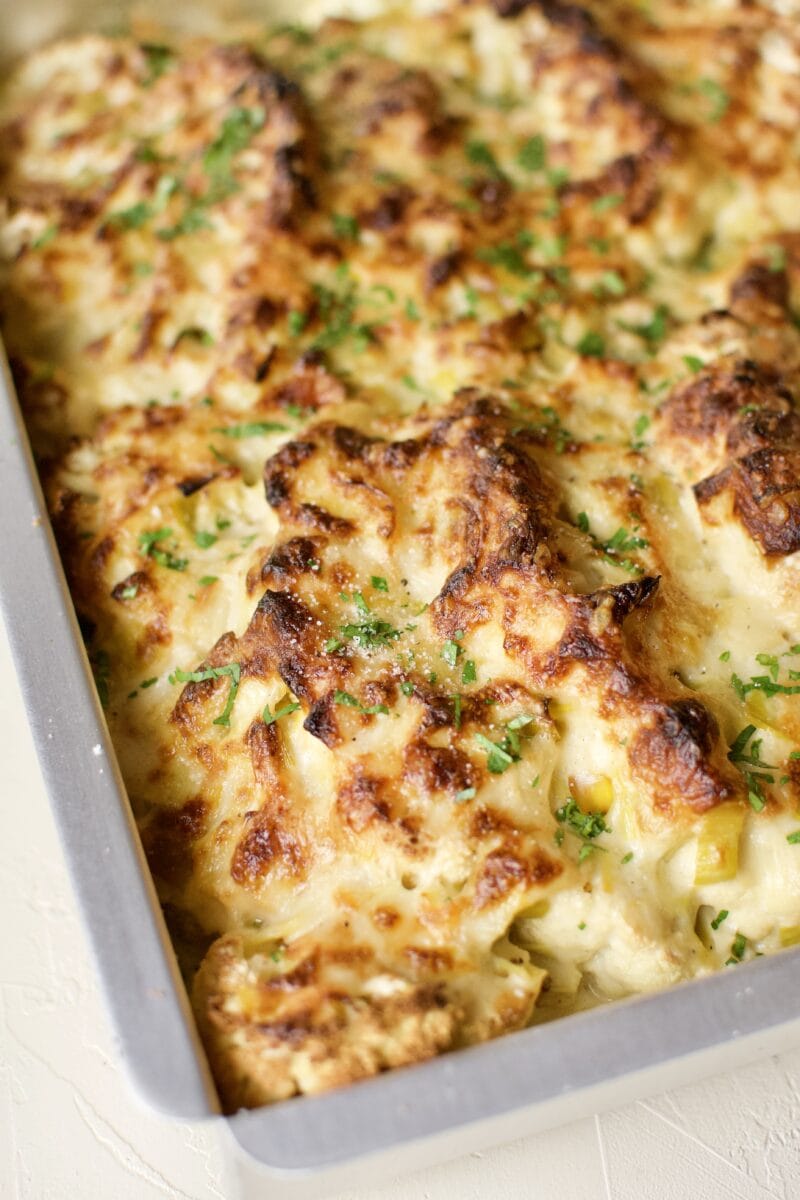 Make it a meal!
Serve this alongside a whole roast chicken like my Spatchcock Chicken, or my Perfect Grilled Chicken. And be sure to grab a loaf of crust bread to sop up all the delicious sauce from the gratin with. I even think it would make a great meatless Monday or vegetarian dinner dish by serving a cauliflower steak on top of some pasta with a generous drizzle of the sauce over it!
As I ate this I imagined that it would make a decadent vegetarian meal by simply serving a cauliflower steak and the excess sauce over a bowl of fresh pasta. The sauce has some much good flavor and a nice bowl of pasta would soak it all up beautifully! Another try for another day, but let me know if you give it a go and how it turns out.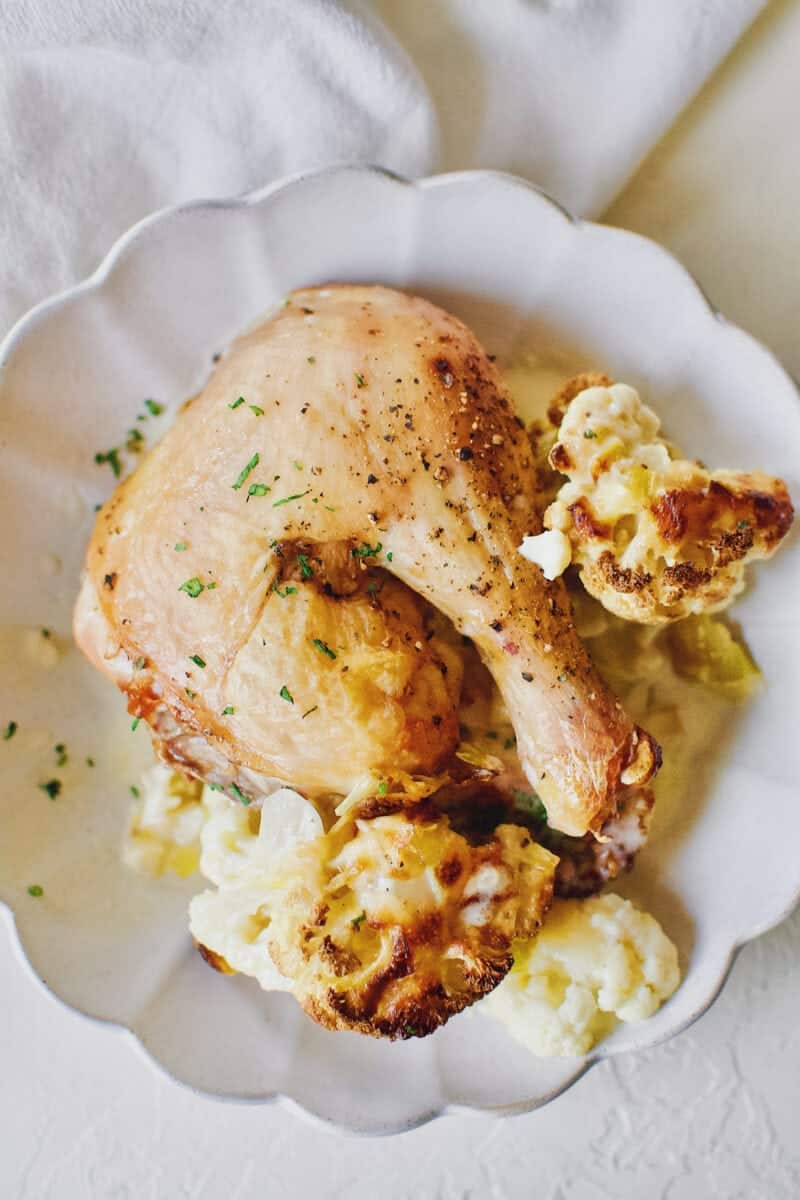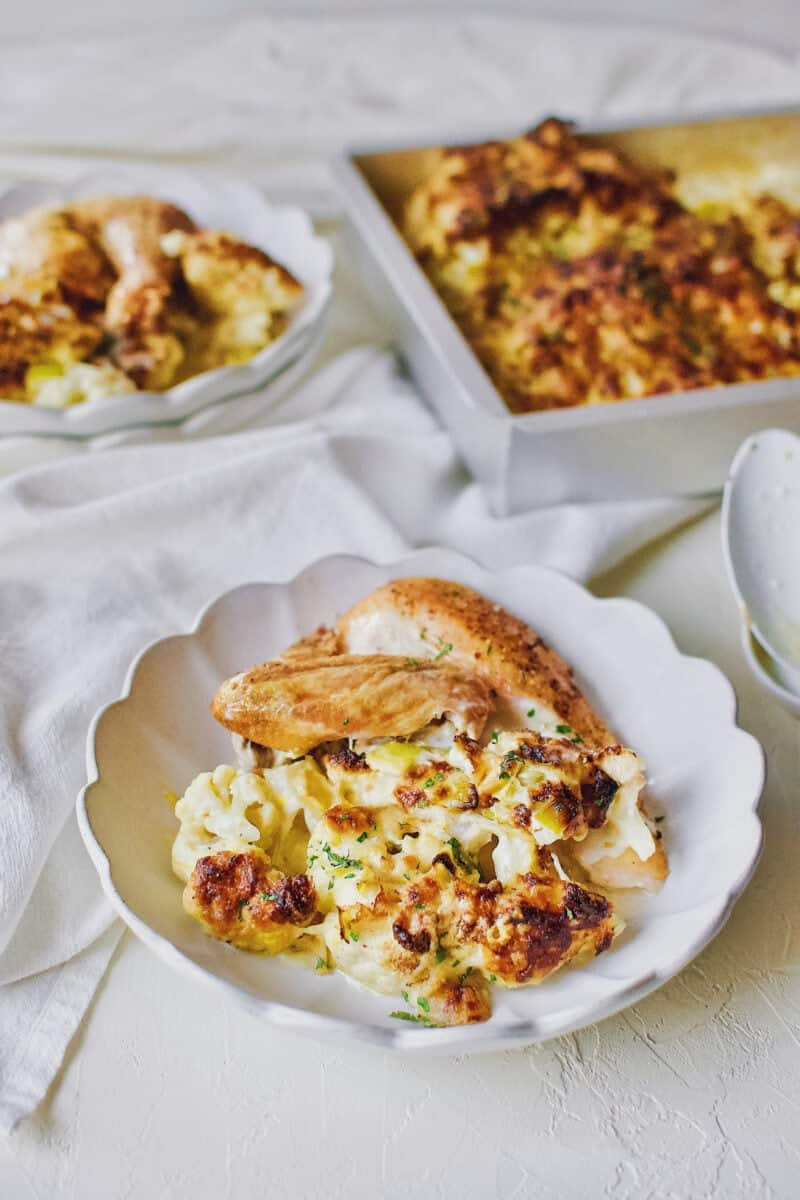 Did you make this recipe? Let me know by leaving a review or comment! And be sure to sign up for my newsletter, and follow along on Instagram, Pinterest, and Facebook.