I can't encourage y'all enough to put on some classical music and jump into the kitchen to get inspired. That is how this Spatchcock Chicken recipe came to be. Cooking can be peaceful if you take a moment to slow it down and enjoy it!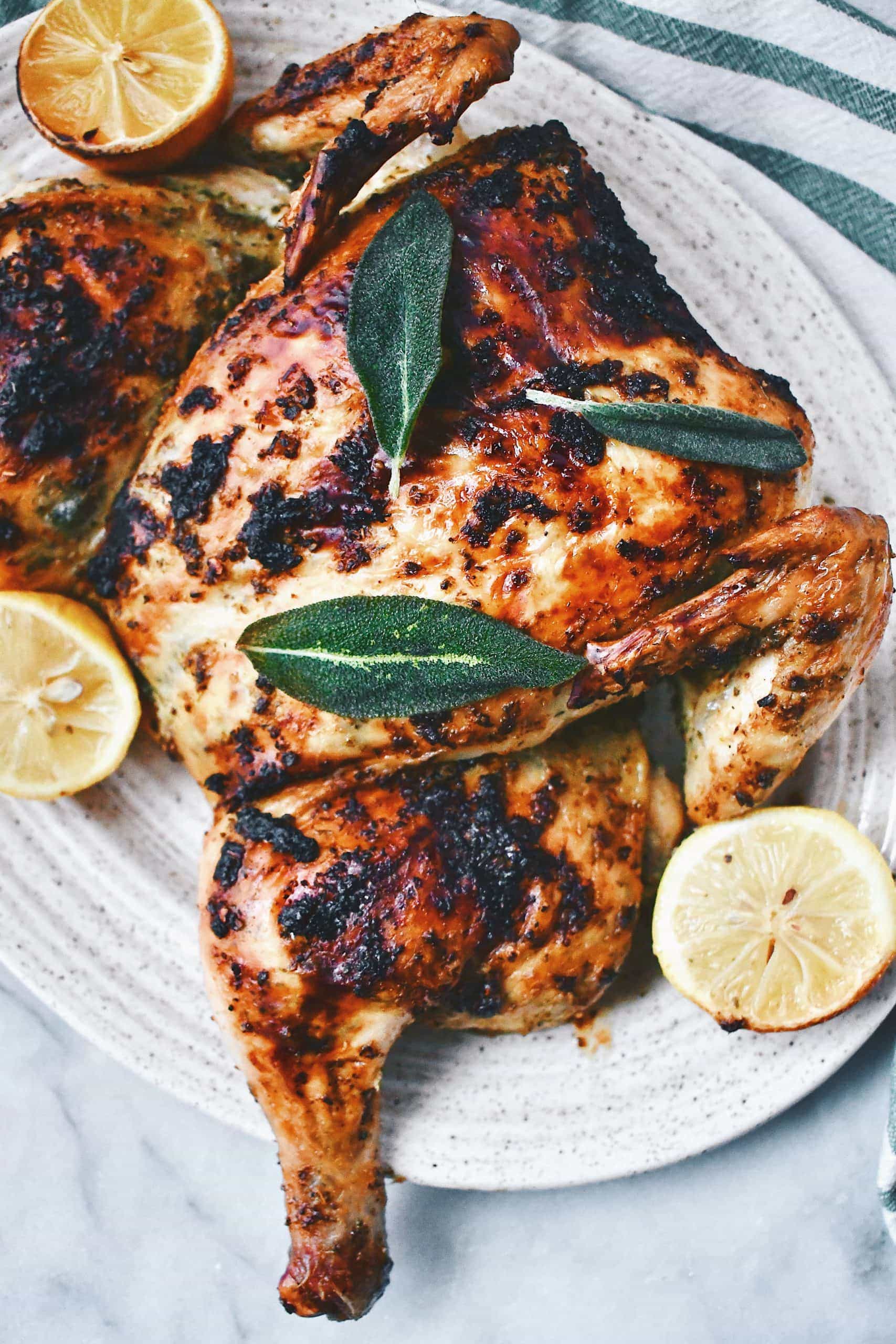 Jump to:
Why Spatchcock a Chicken?
Spatchcocking or butterflying a chicken is the process of removing the backbone from tail to neck and opening the bird up. Pressing down on the breast bone and laying the chicken flat will speed cooking.
This benefits you by creating an end result of evenly cooked meat that will remain more tender and juicy. That's because it won't dry out one portion of meat before the other finishes cooking.
Use the JUMP TO RECIPE button at the top of the post, or scroll to the bottom of the post to see the full recipe card with ingredient measurements and instructions.
Spatchcock is a specific kind of butterflying technique, for birds.
The real term is "spatchcock." Alan Davidson explains in The Oxford Companion to Food: "The theory is that the word is an abbreviation of 'dispatch the cock,' a phrase used to indicate a summary way of grilling a bird after splitting it open down the back and spreading the two halves out flat."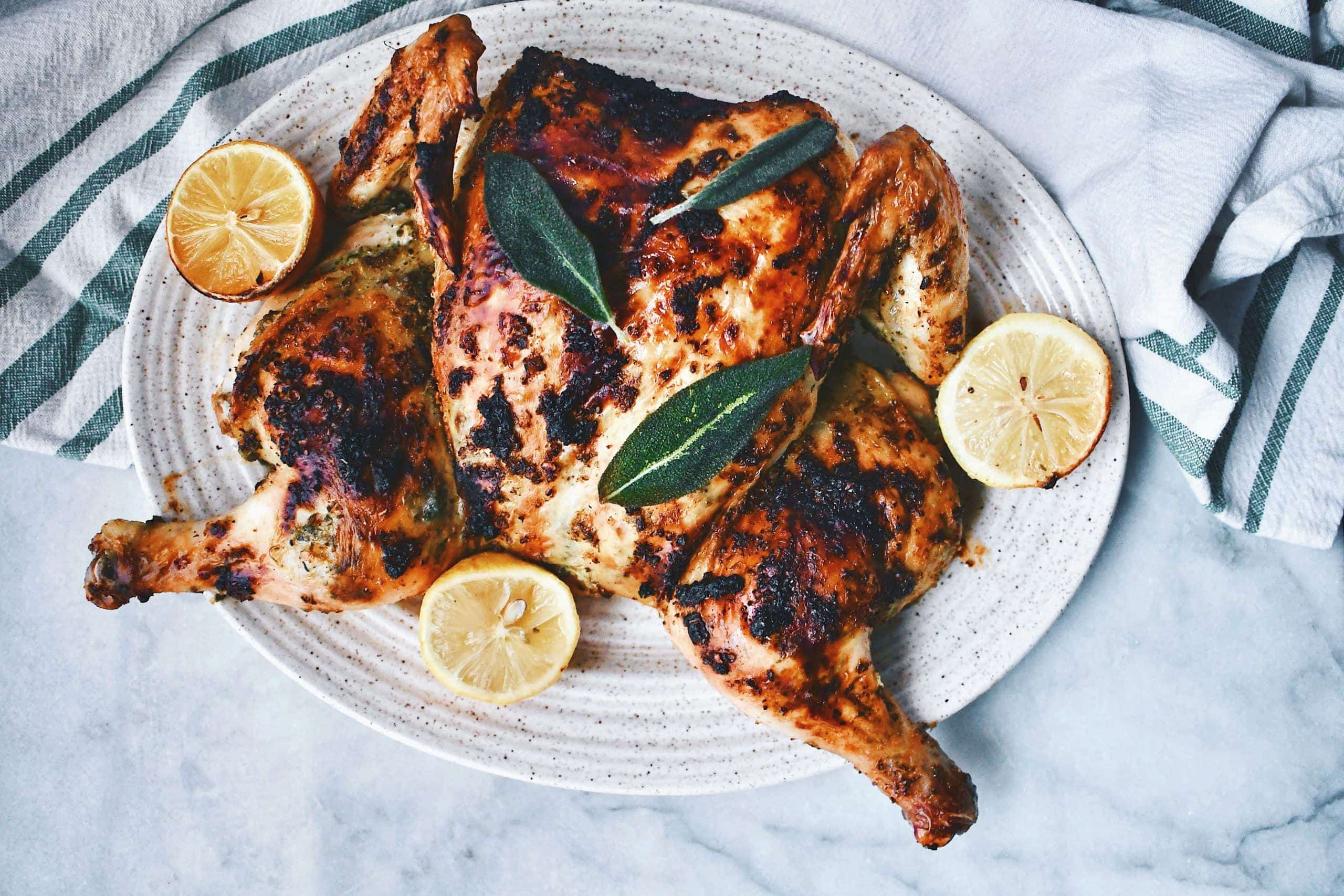 Preparing the Chicken
After you have spatchcocked your chicken, gently lift the skin around the breast and thigh and separate it from the meat. Season both sides with salt and pepper as well as under the skin. This is something you can do 1 hour before cooking, up to overnight.
Then rub the chicken down with the herb butter. Like giving your chicken a massage. You want to get a nice coat of butter on every inch so that it will brown evenly and be crisp.
Then lay the chicken out on the pan and press down to split the breast bone. Getting it as flat as possible is what you are going for. I then lay some lemon halves under the breasts to give off more flavor and release steam to keep the breast meat tender and moist.
Great sides to serve with chicken!
Did you make this recipe? Let me know by leaving a review or comment! And be sure to sign up for my newsletter, and follow along on Instagram, Pinterest, and Facebook!