Coffee time just got a whole LOT better! I don't often have a biscotti to enjoy with my coffee, but when I do, my day is definitely brighter. This Chocolate Hazelnut Biscotti makes a great gift this time of year too!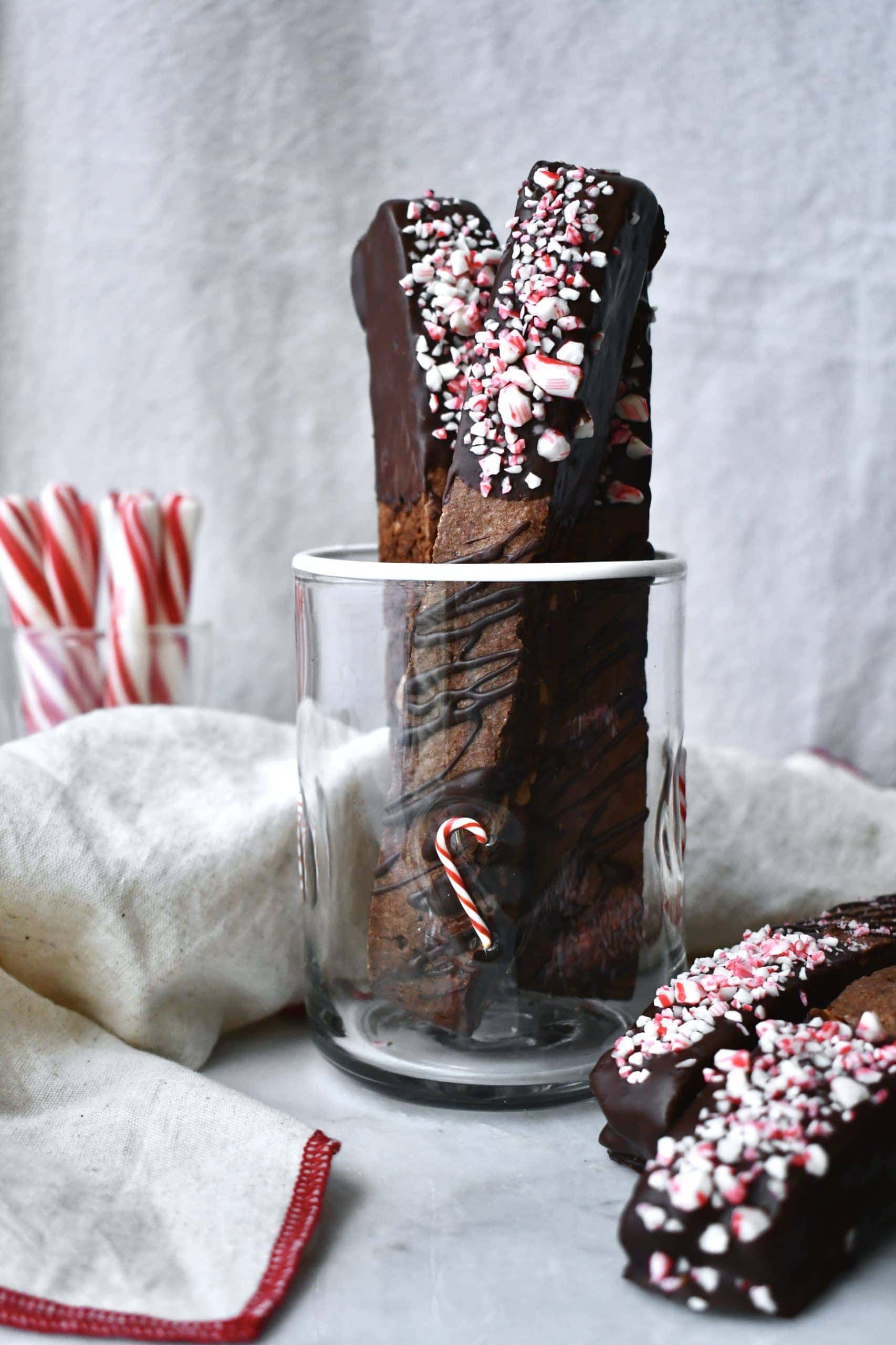 Until diving into this recipe I forgot how much I loved making biscotti. It is super simple to make and it is a treat enjoyed by everyone that partakes. And, fun little fact, 99% of all hazelnuts grown in the US are grown in Oregon.
Making Chocolate Hazelnut Biscotti at home.
I combine the majority of my recipe in my stand mixer and then work the final bit by hand. Fold the last addition of flour in with a spatula and then work the dough with wet hands. The dough is very sticky so keeping your hands wet will allow you to work it mess-free.
When you shape the dough I like to make sure that there are no largely exposed nut pieces. Smooth the dough over them so they don't burn during the first cook. Any pieces that are exposed after you slice the loaf will toast perfectly during the second cook, so don't worry about those later.
Dipping the cooled biscotti in chocolate is a completely personal choice. You could also drizzle it on top and sprinkle peppermint pieces over, or leave it off completely. Do what makes you happy!
US Grown Hazelnuts.
The Willamette Valley, also known for its award-winning wines, grows most of the official state nut of Oregon. Also knows as filberts, hazelnuts are known for their delicious flavor and are very versatile. Laurel Foods provided me with some great samples at a recent conference I attended and I used them to make this recipe.
This recipe turned out beautifully and will be a great addition to my holiday tables. If you want to make as gifts grab a pack of these bags and tie them up with a Christmas ribbon. Great for teacher gifts or takeaways for guests.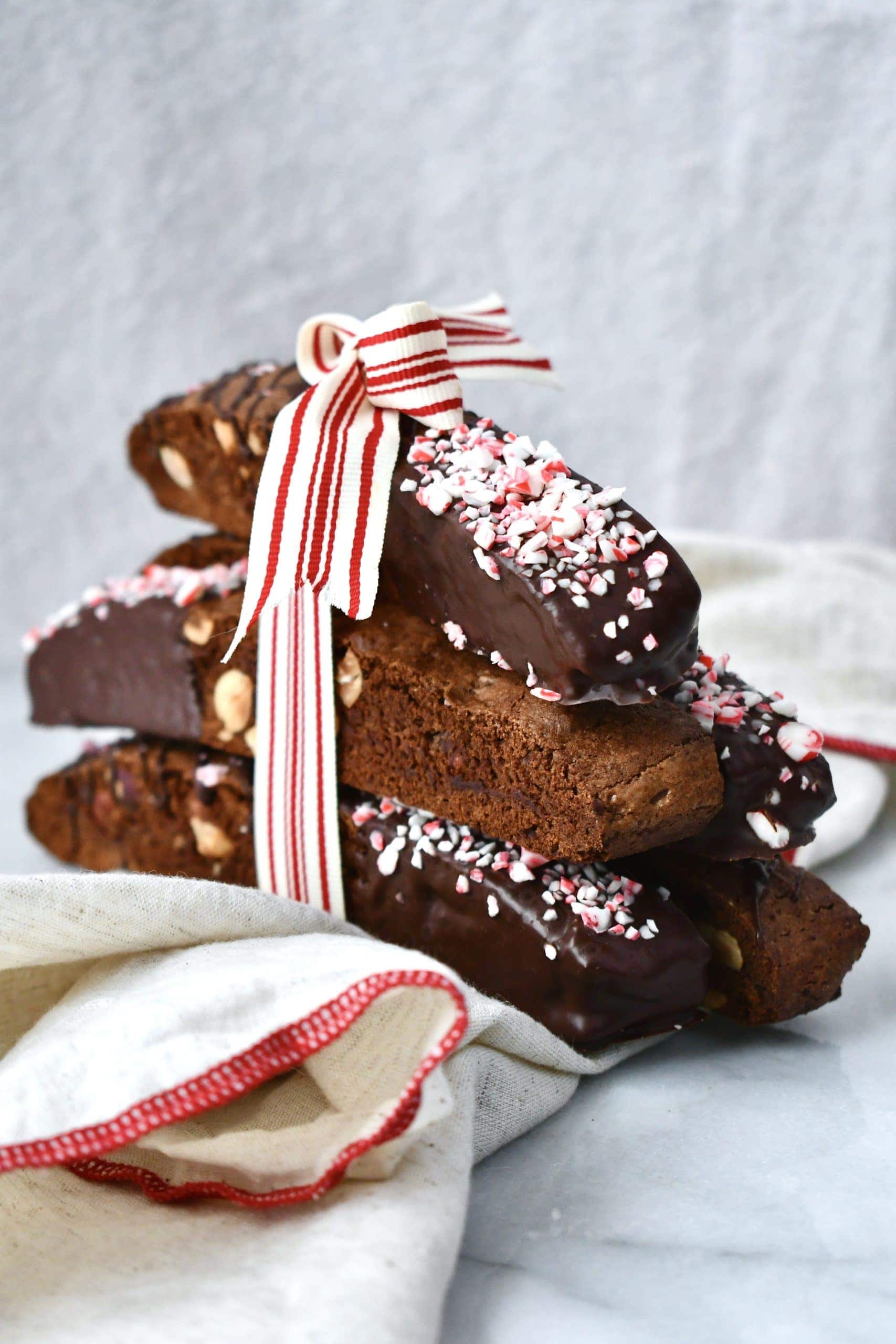 Biscotti fun facts!
Biscotti, translate to twice-baked in English, are traditionally Italian almond biscuits that originated in the city of Prato. They are twice-baked, oblong-shaped, dry, crunchy, and may be dipped in a drink, traditionally Vin Santo.
There are many variations and this is my own spin. The flavor combo pairs perfectly with my Candy Cane Coffee Creamer and holiday coffee time by the fire.
Did you make this recipe? Let me know by leaving a review or comment! And be sure to sign up for my newsletter, and follow along on Instagram, Pinterest, and Facebook!