These decadent Pistachio Cookies sandwiched with Nutella are a treat I like to whip up around the holidays. Ok, call them a Christmas cookie if you want, but they can also be made any time of year you desire!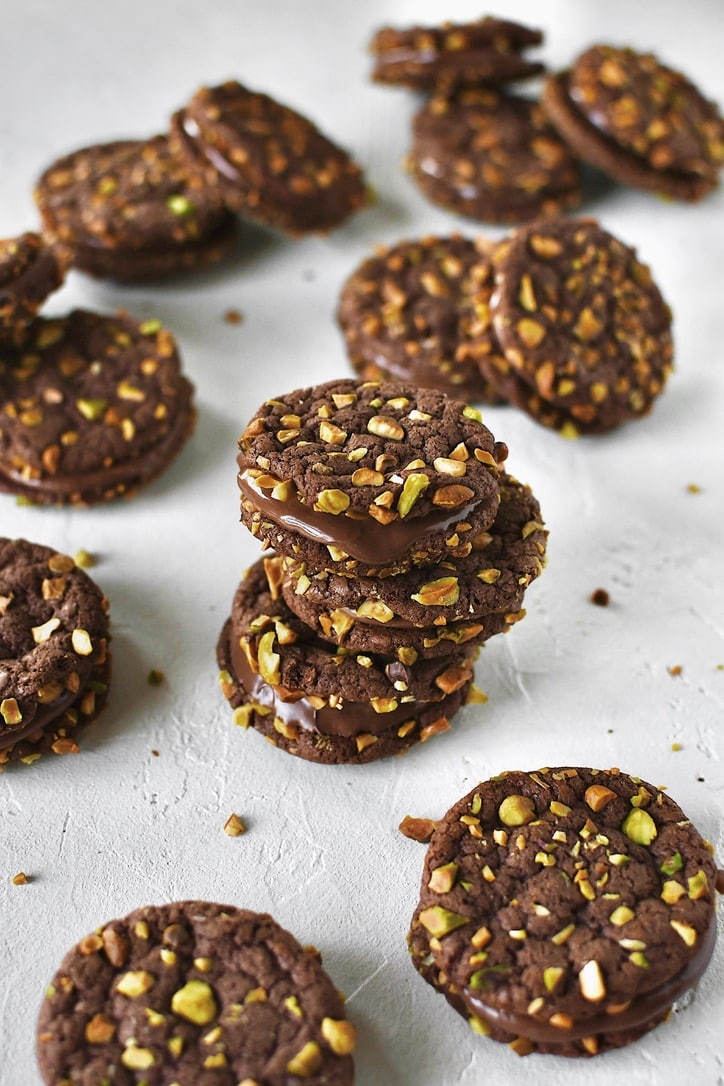 A little crunchy, crispy, and gooey, these pistachio cookies are beyond delicious, so no matter when you make them, you'll be a fan after your first bite.
Jump to:
Ingredients
A little butter, sugar, flour, and some nuts and you are on your way to greatness. What I love about this recipe is that you could really swap most of these ingredients around for other things and you'd still get a great cookie.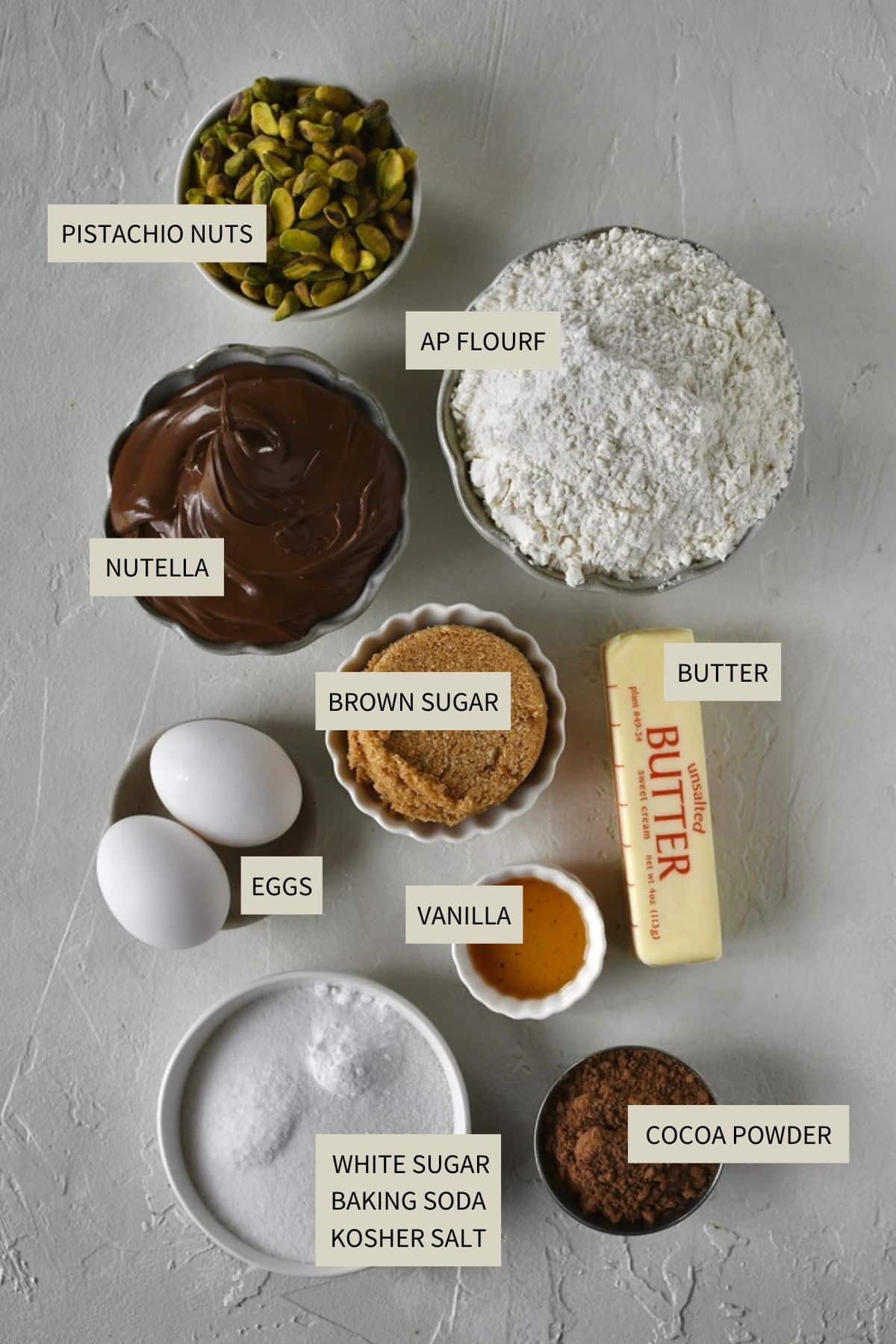 This recipe fits the bill of what makes one become a favorite, a short ingredients list. Just a handful of really great supplies is all you need to make any recipe. And the simple ones are always the best.
Use the JUMP TO RECIPE button at the top of the post, or scroll to the bottom of the post to see the full recipe card with ingredient measurements and instructions.
Method
First, make and chill the dough for these cookies. You want to start with all room temp ingredients to get everything well blended, but the dough needs a good chill before baking.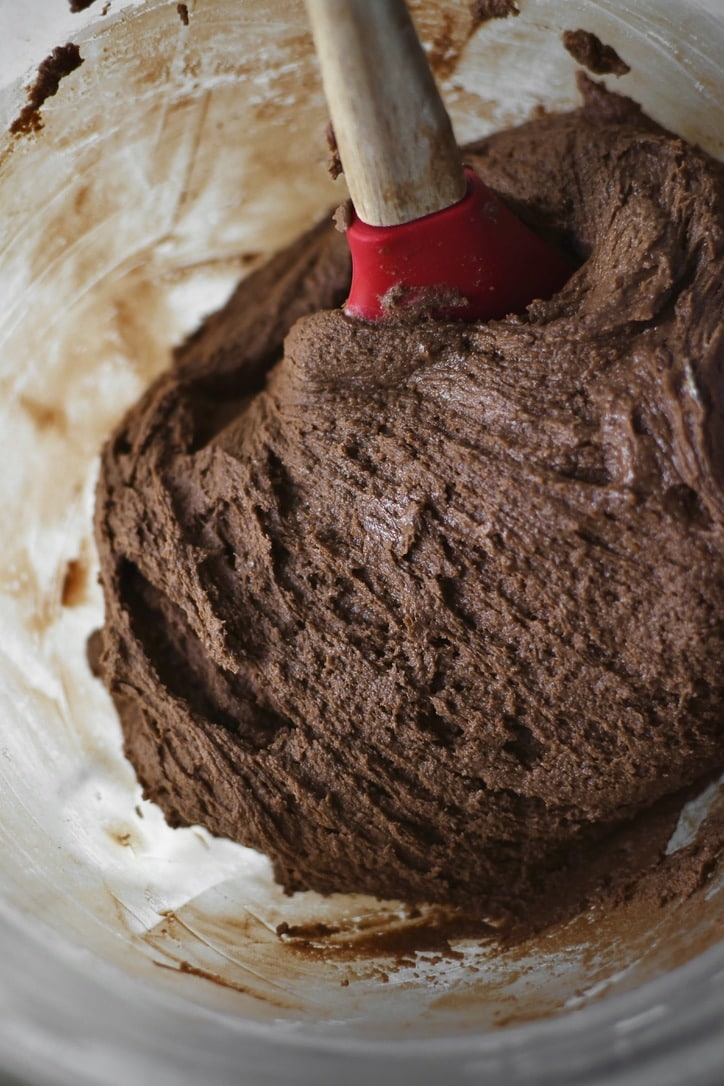 Next, use a small cookie scoop to make evenly portioned dough balls. I like to portion all the dough at once so I can make quick work of rolling them. Then finely chop some pistachio nuts and roll the portioned dough in them.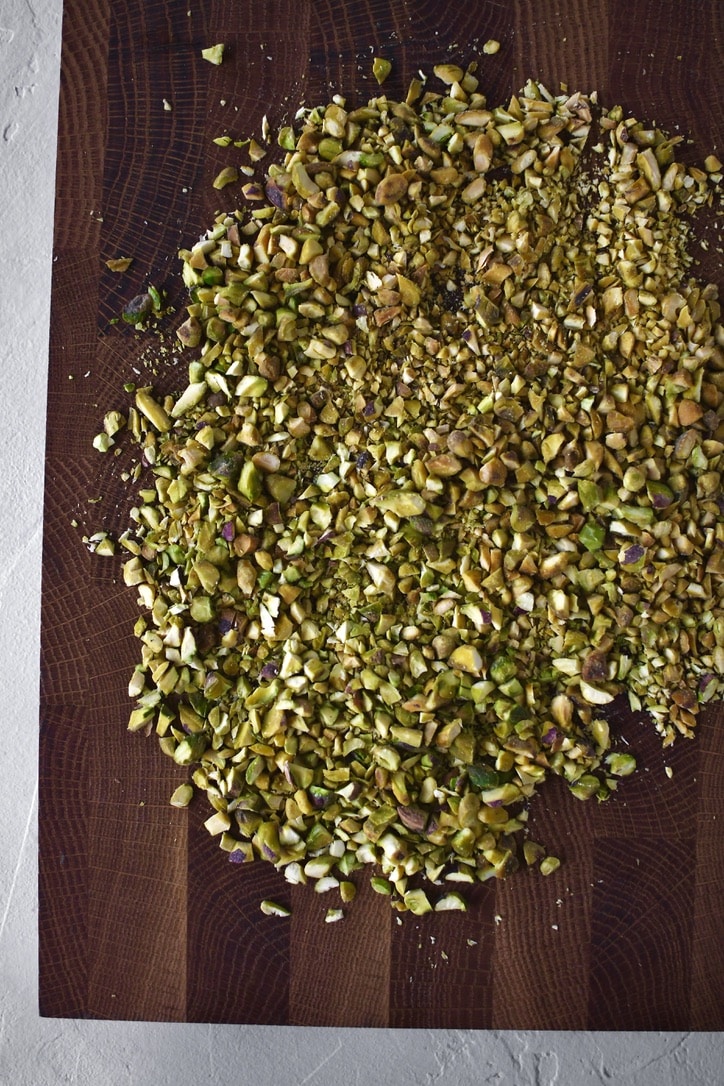 Bake the cookies 2 inches apart and cool them fully on a wire rack when they are done. They must be fully cooled before you fill them.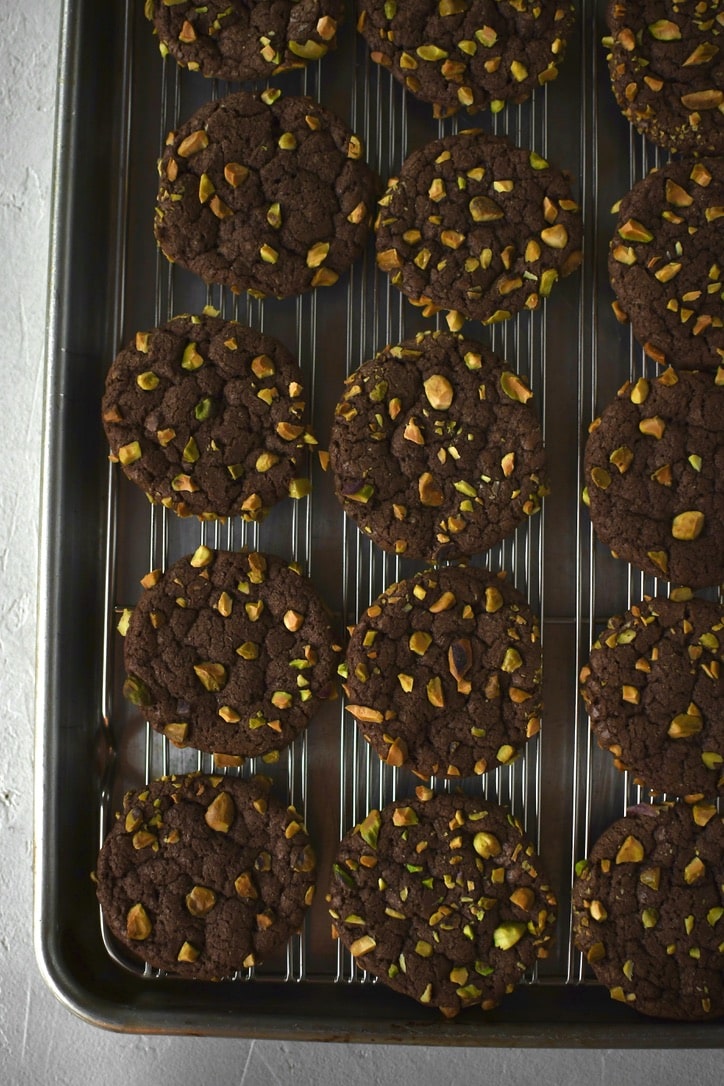 Then turn half the cookies over and pipe some Nutella onto them. This can be done with a piping bag or even by placing it in a zip-top bag and snipping off one of the corners. It just makes quick, less messy work of filling these cookies. You could also just spoon some on in a pinch.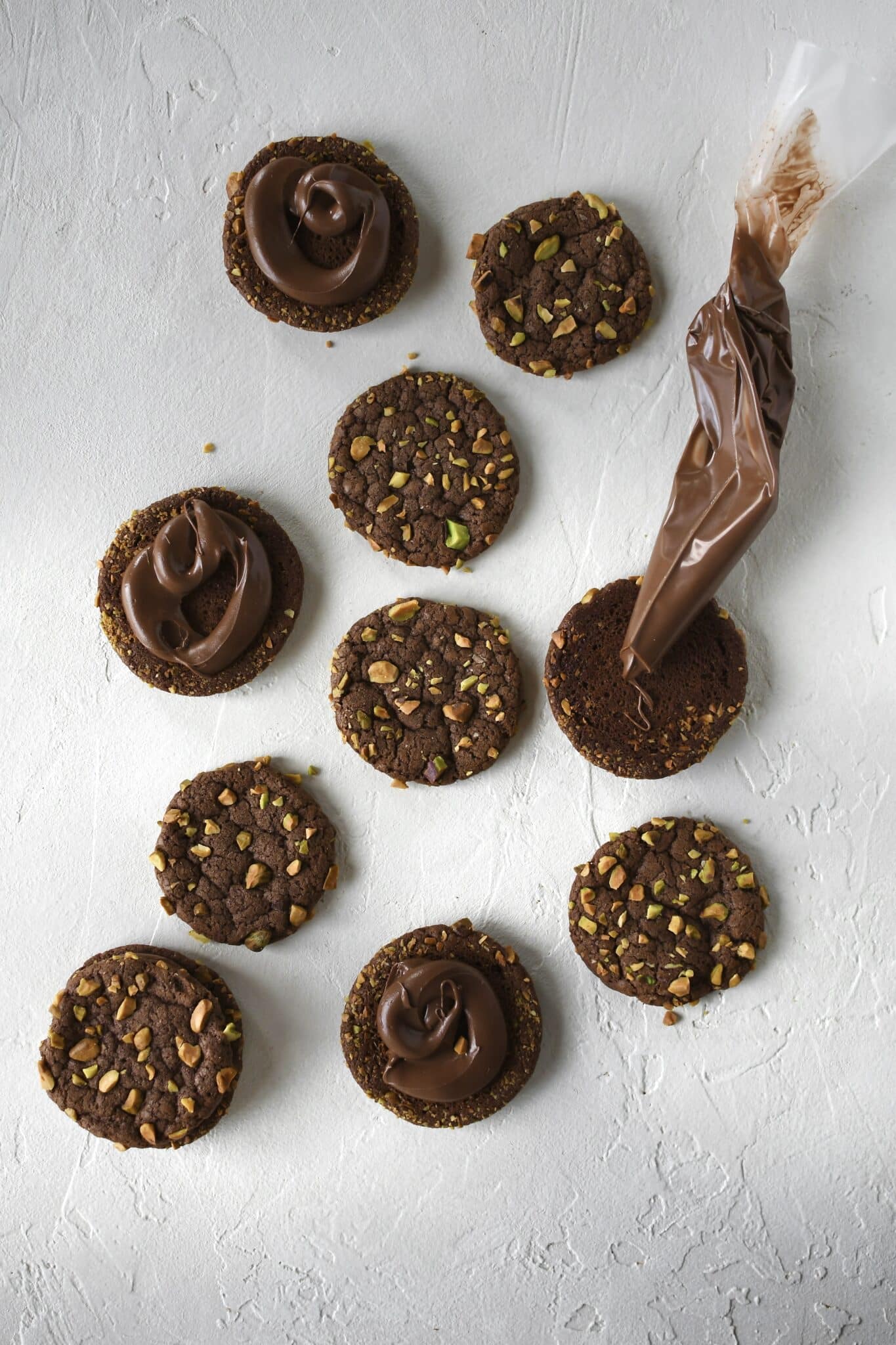 Then place the other half of the cookies on top of the filled ones and they are ready to be enjoyed!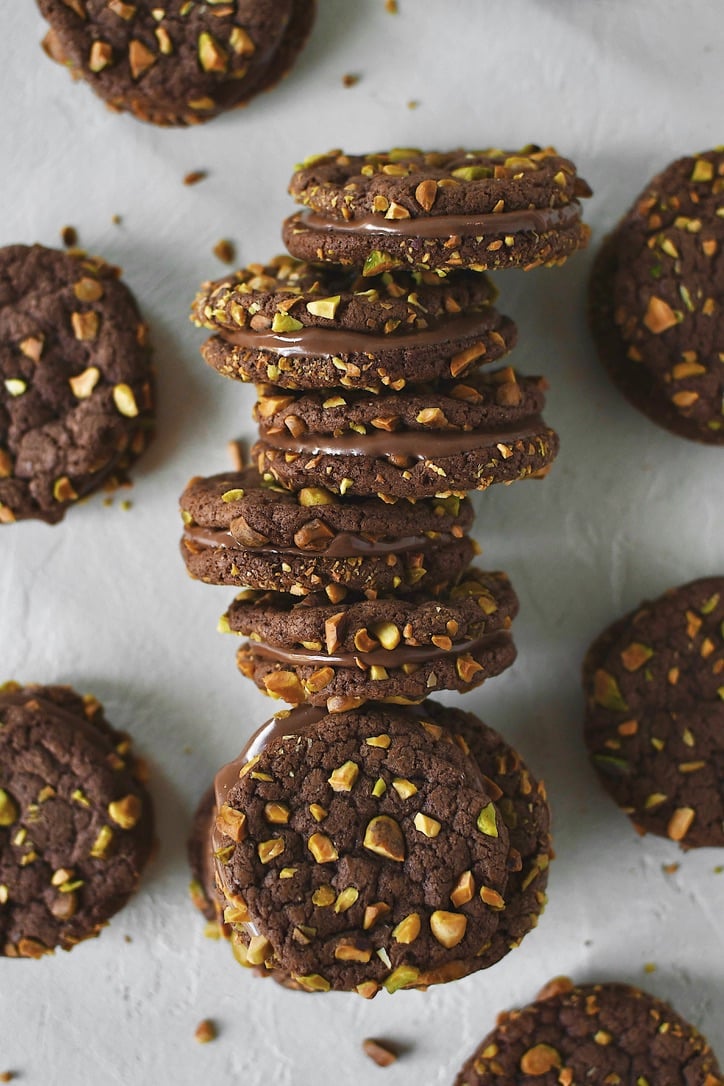 Notes & Tips
There are a couple of things that will help you make these cookies quickly and easily.
This recipe makes a lot of cookies because you want double for sandwiching, so using a portion scoop makes quick easy work of LOTS of cookies. Plus it helps create uniform cookies of the same size.
I also like to work in sequences to work quickly. I first scoop all the cookies out onto a tray. Then roll them all through the nuts, and bake them all at the same time. You want to work fairly quickly so the cookie dough stays as cool as possible before baking.
For filling the cookies I like to put the Nutella in a piping bag. You could also put it in a zip-top back and snip off one corner and push it out one corner to fill the cookies.
Substitutions
The great thing about this cookie is that you could take it on a couple of fun twists. The Nutella could easily be swapped for peanut, almond, or cashew butter, even one mixed with chocolate to mimic the hazelnut spread but with a different nut.
You could also swap the nut you roll the cookies in to match the nut butter you swap for. Or you could even make them as written and swap them for your favorite nut on the outside. There really is no wrong you can do here!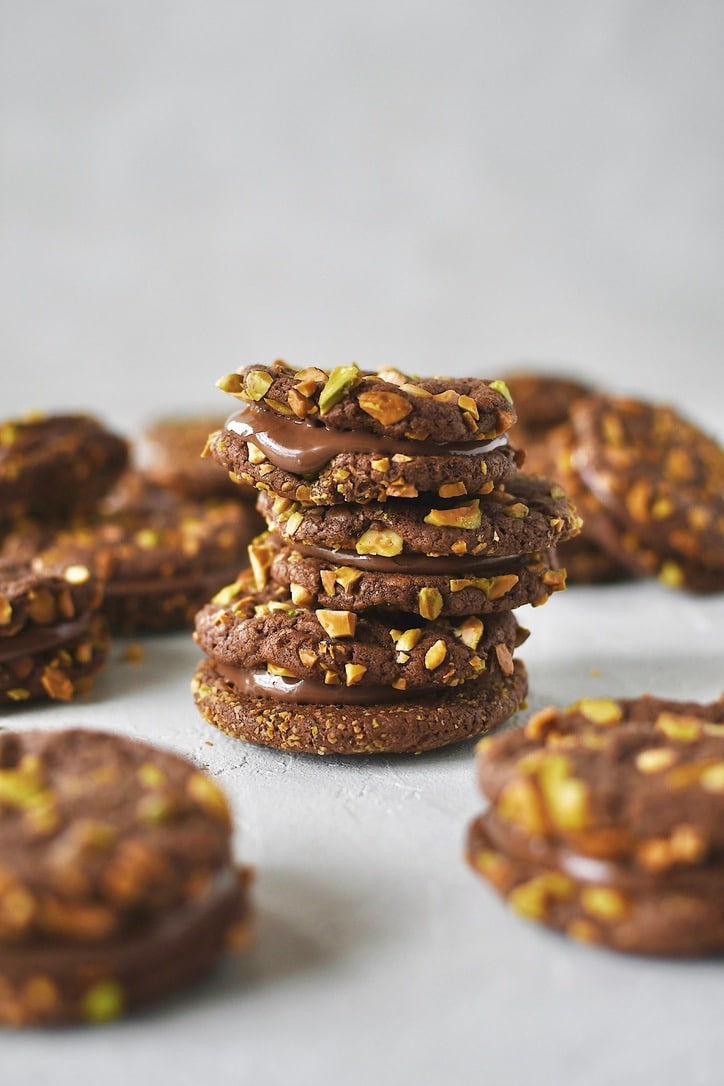 Did you make this recipe? Let me know by leaving a review or comment! And be sure to sign up for my newsletter, and follow along on Instagram, Pinterest, and Facebook!