This recipe makes a delicious homemade "Oreo" style cookies. It is a chocolate sablé cookie that can be filled with a delicious buttercream or frosted like a sugar cookie. Any way you choose to enjoy it, the cookie itself is absolutely delicious.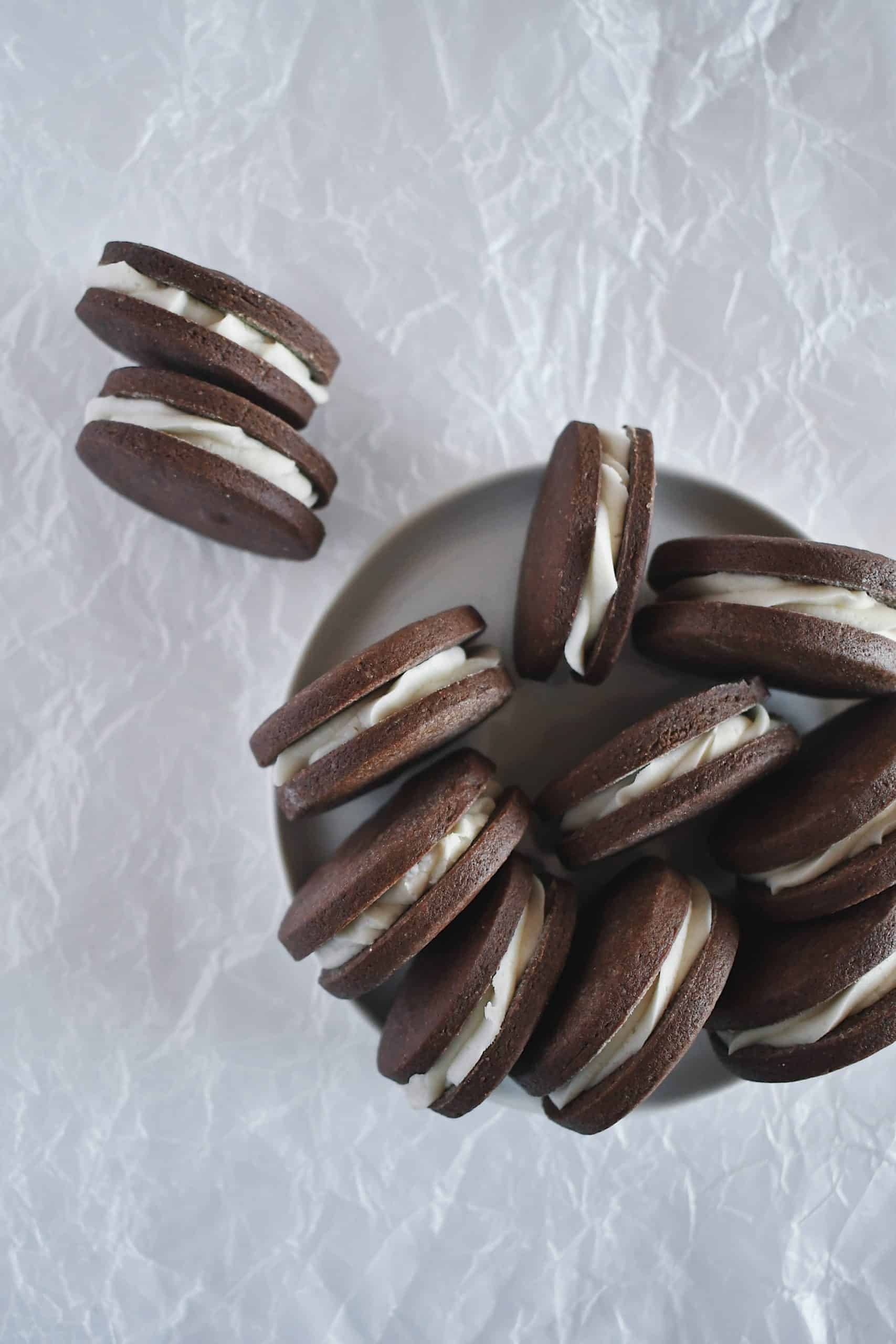 I have to say, I couldn't love this process more! I am that person who enjoys the oreo "cookie"...more than the filling. The cookie is soooo gooood, but I could leave the cream filling behind, and fill the cookies with peanut butter. LOL!
But honestly, any time that I can recreate a favorite at home that has FAR fewer preservatives, I'M IN! I am happy to report that this recipe also holds up really well to any shape you want it to cut it into. I have even used it to make my "gingerbread" village this year!
More on that in a day or two! If you read anything about the uproar over the Oreo cookie "gingerbread" house that was available this year (but sold out in October!), then stay tuned. It's a gingerbread house you'll actually want to eat!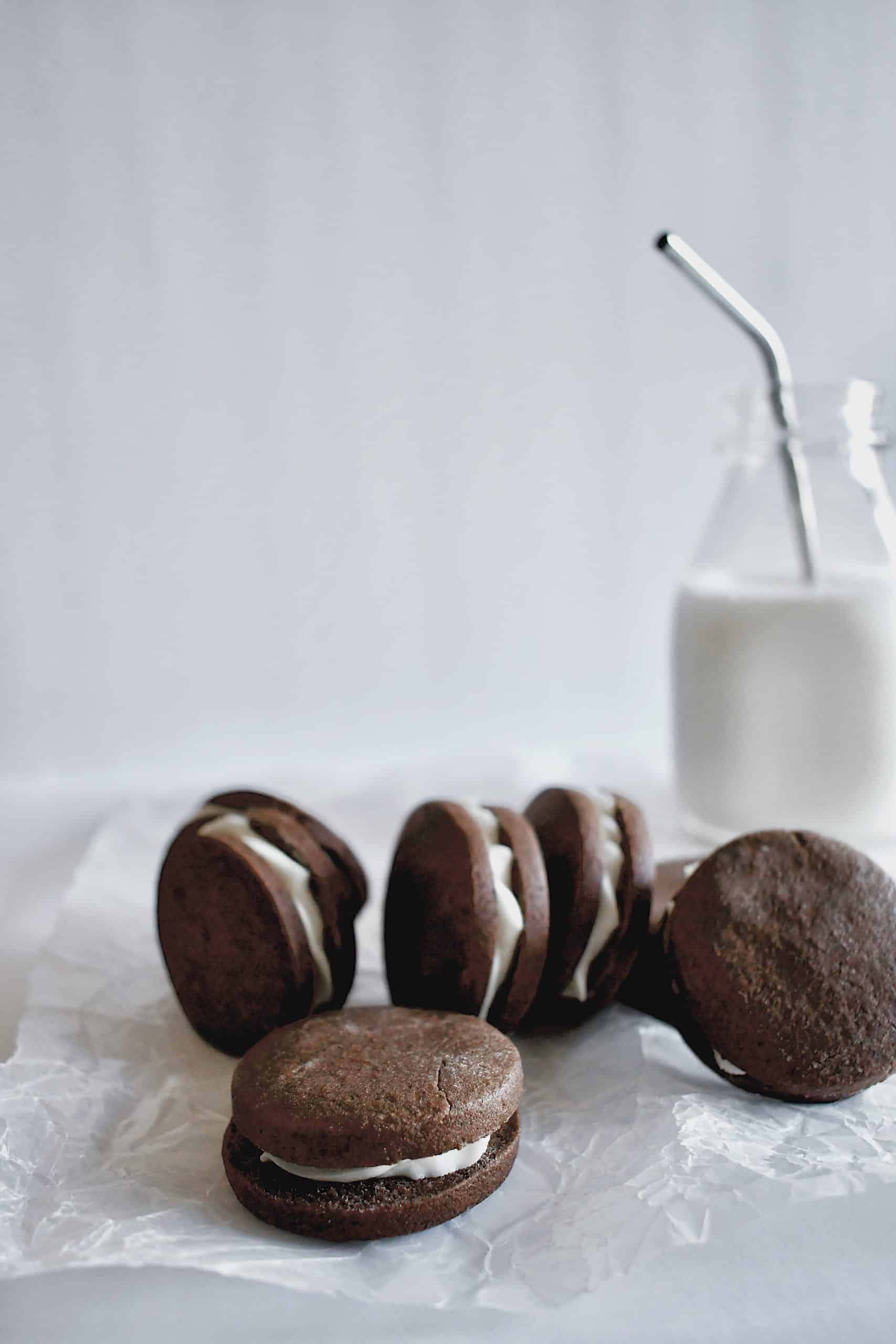 If you are looking for the perfect cookie to pair with milk for Santa, look no further. I mean, wouldn't you want to eat those if you were Santa?
Tips for making homemade "Oreo" cookies
This dough is slightly sticky and will need a generous dusting of flour for rolling out. But if you want to use less flour when rolling them out, resulting in deeper colored cookie, you can roll the dough out in between to sheets of parchment paper. If you roll and cut the cookies then remove the excess, freeze them till firm and then space them out for baking.
If you choose to roll them out with flour, which is how I actually do it, just be sure to brush the excess flour off of them before you freeze them. The flour will be set on and won't come off.
They need to be chilled or frozen for 10-15 minutes. I do this so that they don't spread excessivly when baked. I like them to keep a tight form, which also makes them great for making cut out cookies with.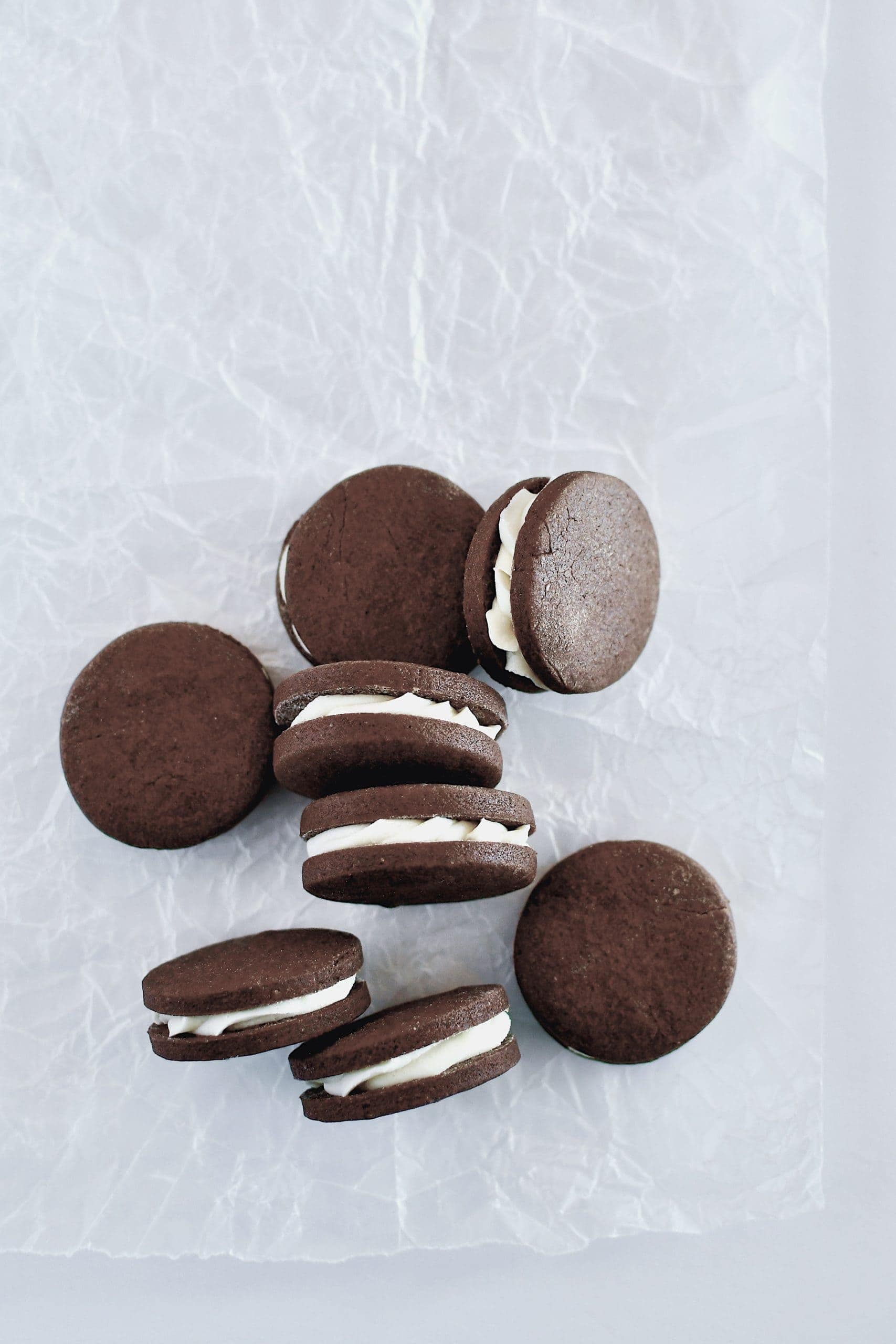 Enjoy these cookies with a tall glass of milk and as always let me know if you make them!
Did you make this recipe? Let me know by leaving a review or comment! And be sure to sign up for my newsletter, and follow along on Instagram, Pinterest, and Facebook!