If your anything like my family, chicken wings are #1 on the list of favorite things to eat. But we usually end up going out for them, and due to their rising popularity, this once budget-friendly treat now costs an arm and a leg. We often leave slightly disappointed in the service or temperature of the food, so its time for homemade Crispy Chicken Wings!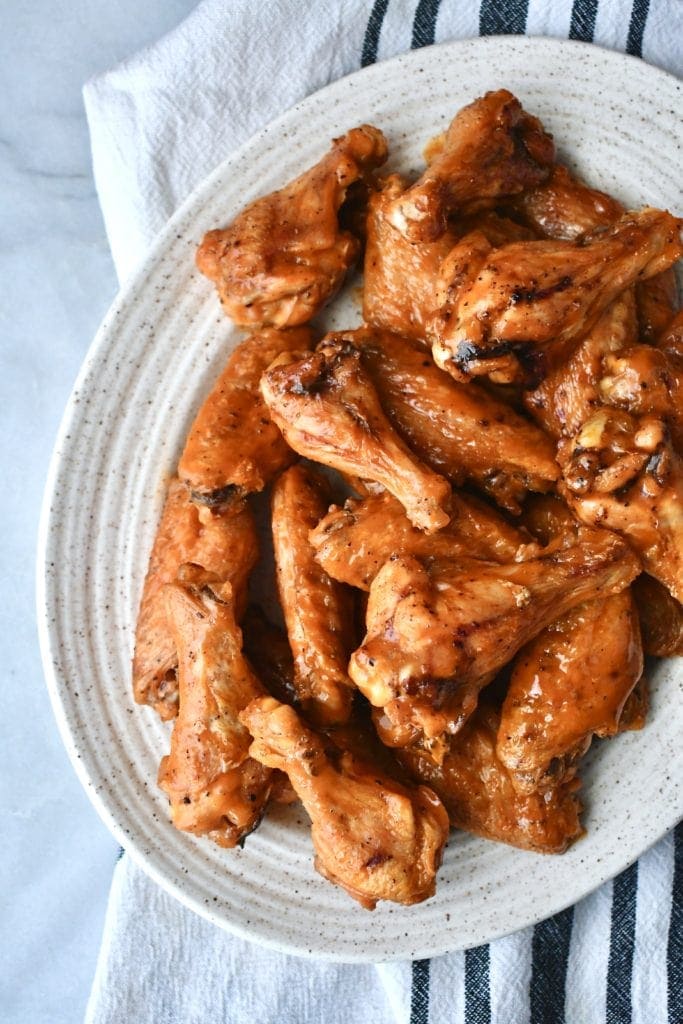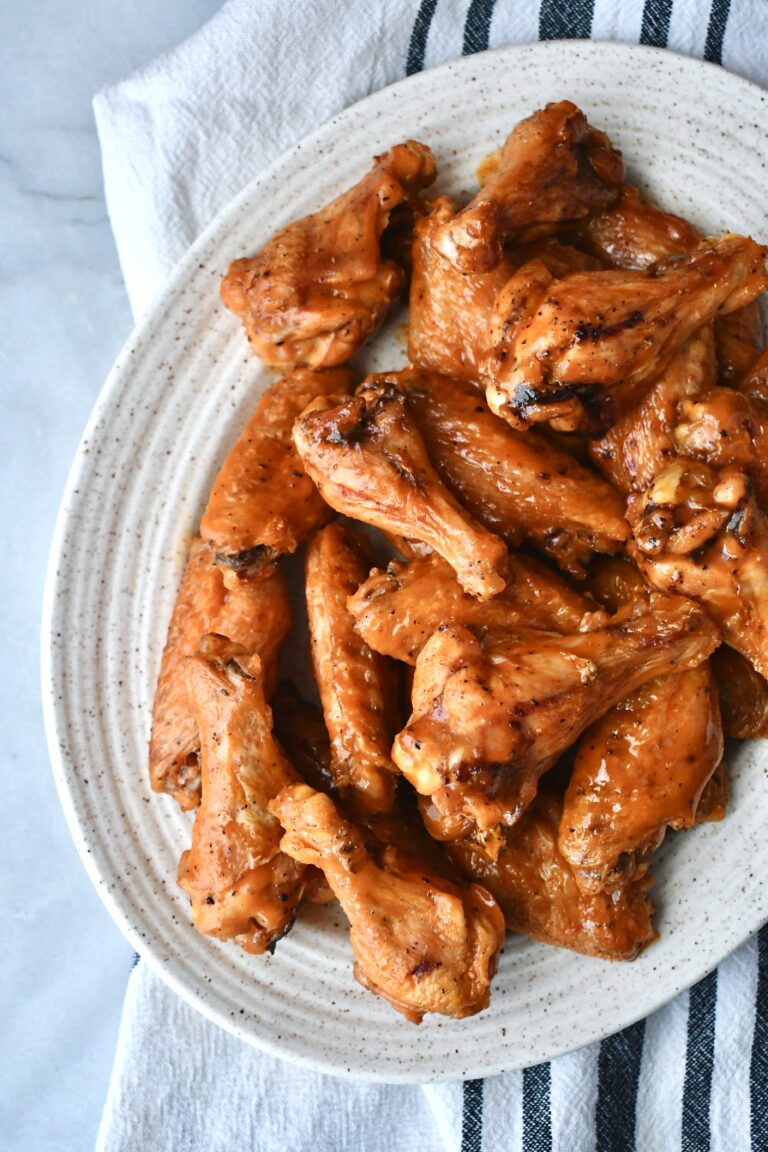 How to make Crispy Chicken Wings at home!
They are actually a lot easier to make than they might sound, and the mega bonus is that this recipe doesn't require a deep fat fryer or even a mess to clean up.
As long as you make sure your chicken wings are fully thawed and as dry as possible before seasoning and tossing them in the oven, you are guaranteed crispy and delicious oven-fried chicken wings.
When your wings are fully dried, even if you take a quick paper towel to them and dab them dry, season them with salt, pepper, and olive oil. Now I know that you will most likely be tossing these in a sauce when they are done cooking, but seasoning them is an interictal part in making AMAZING wings and not sub-par wings.
I will share a little more on the importance of using salt below, but seasoning the wings and tossing them in a little bit of oil will help remove excess moisture and crisp the wings to perfection in the oven.
Toss your dried wings in a little olive oil, salt, and pepper and they are ready for the oven. Place them on a foil-lined baking sheet and bake at 450 degrees for 18 minutes. They will bake for about a total of 35-40 minutes but after 18 min I drain any liquid off that has accumulated on the pan.
Doing this is integral to getting perfectly crisp wings. I just drain the juices into the sink and toss the pan back into the oven. The last 20 minutes in the oven is when they will crisp the most.
Now because we seasoned them well, they can be eaten as is, or you can enhance them with a sauce. I love to toss them in a classic buffalo sauce, but use your favorite. I even throw them in some Teriyaki from time to time.
I am quickly becoming more and more of a fan of cooking at home. I can create meals at a much more cost-effective price, I don't have to leave a tip even when I get poor service, and I always get HOT food.
This bag of chicken wings and a bottle of sauce can feed a family of 4-5 people for about $25. When my family goes out to eat at our favorite wing restaurant the bill is usually around $75+ for 4 people!!! WHAT!?
So we can eat our heart out on wings at home 3 times for what it costs to go out. That makes me, my wallet, and my tummy happy. Eat up y'all!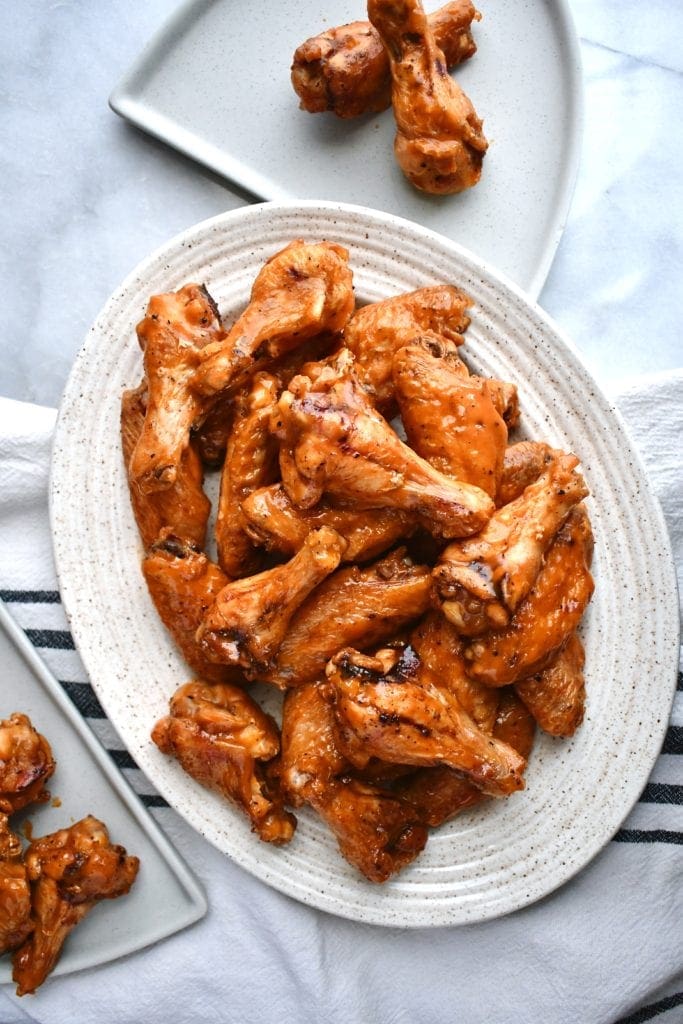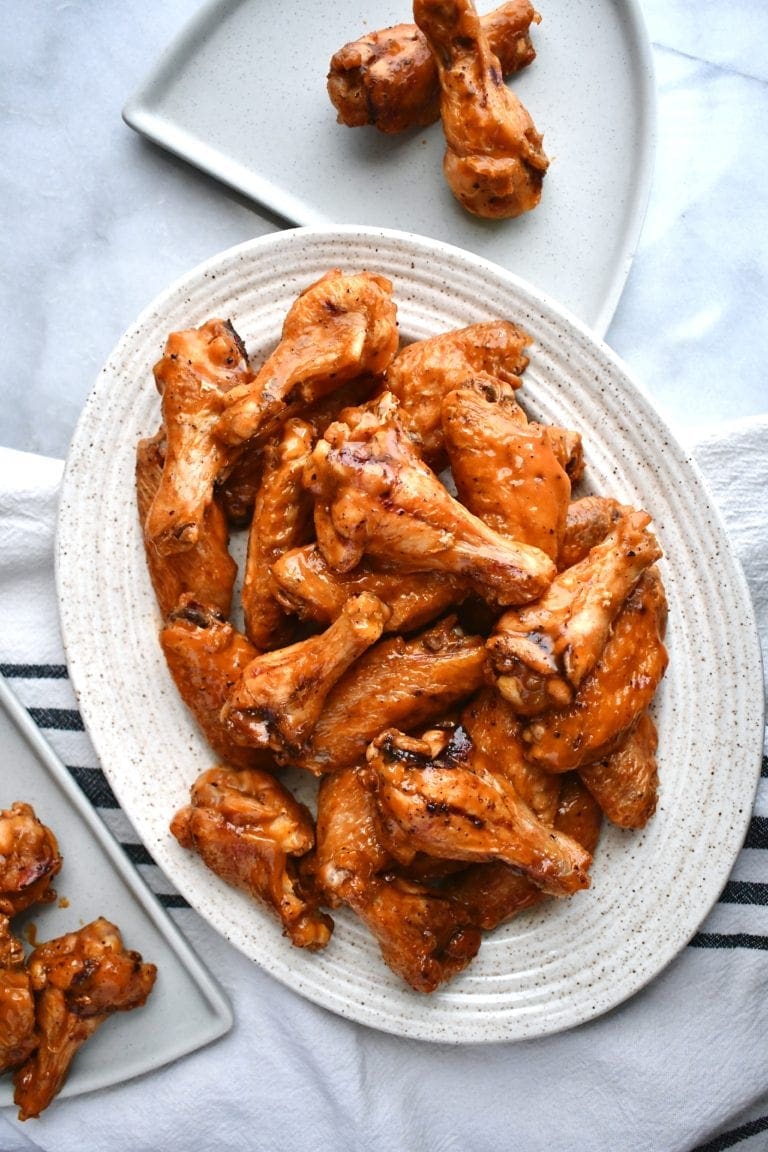 Crispy Chicken Wings
This cost-effective recipe will let you enjoy chicken wings to your heart's content while not breaking the bank!
Ingredients
10

lb

Chicken Wings

fully thawed and dried

1

T

Olive Oil

Salt and Pepper

1

C

Buffalo Sauce
Instructions
Preheat the oven to 450 degrees and line 2 baking sheets with foil. Prepare the baking sheets with pan spray.

In a large bowl, coat the chicken wings in the olive oil and season with salt and pepper.

Arrange the chicken wings on the prepared baking sheets just so they are not touching, you don't want to crowd the pan.

Bake for an initial 15-18 minutes, then remove the pans from the oven and drain off any juices that have accumulated. If you don't drain the juices you may not get your wings as crips as you'd like. Return the pans to the oven and continue baking until crisp 10-15 minutes longer.

When the wings are done you can enjoy then simply seasoned, or toss in your favorite sauce. To coat in sauce, place the wings and sauce in a large lidded container and shake until well coated.
Notes
You can also toss in a bowl and use tongs to turn the wings around and coat in sauce.
The importance of salting your food!
The greatest and most important thing that I can share with you for this and any recipe you cook, SALT YOUR FOOD! Salt got a bad wrap for many years, but just completely leaving it out is NOT the route you want to take. Selecting a quality salt that is not heavily processed, bleached or loaded with additives is the move you want to make.
I am often asked, "what did you season this with, it's fantastic". And most times the answer is "salt and pepper". It's just all about learning how much to use, tasting and adjusting, and reaching the right threshold.
With everything you cook, there is a just-right amount of salt that will make everything shine! Hitting that proper seasoning peak can sometimes be hard, but taste it and adjust as needed so your food is never bland again.
Salt is good for you, and is a much-needed part of a healthy diet! But like I said, it comes down to choosing a quality salt that will benefit your body and not just rob it of essentials. I can't say it loud enough…GET RID OF THE IODIZED SALT and never let it back in your kitchen again!
—————————–
Here are a couple of fun side dishes to serve alongside these wings. Take a look at Sarah's Grilled Radishes, or my Shishito Peppers.
Or if you want a little something sweet to end the meal with, check out Lori's Peanut Butter Mousse, or Kathryn's Chocolate Bundt Cake. My Chocolate Wafer Cake would also be a great close to this meal!
MY LATEST RECIPES!
Get my NEW e-Cookbook here!! ⬇️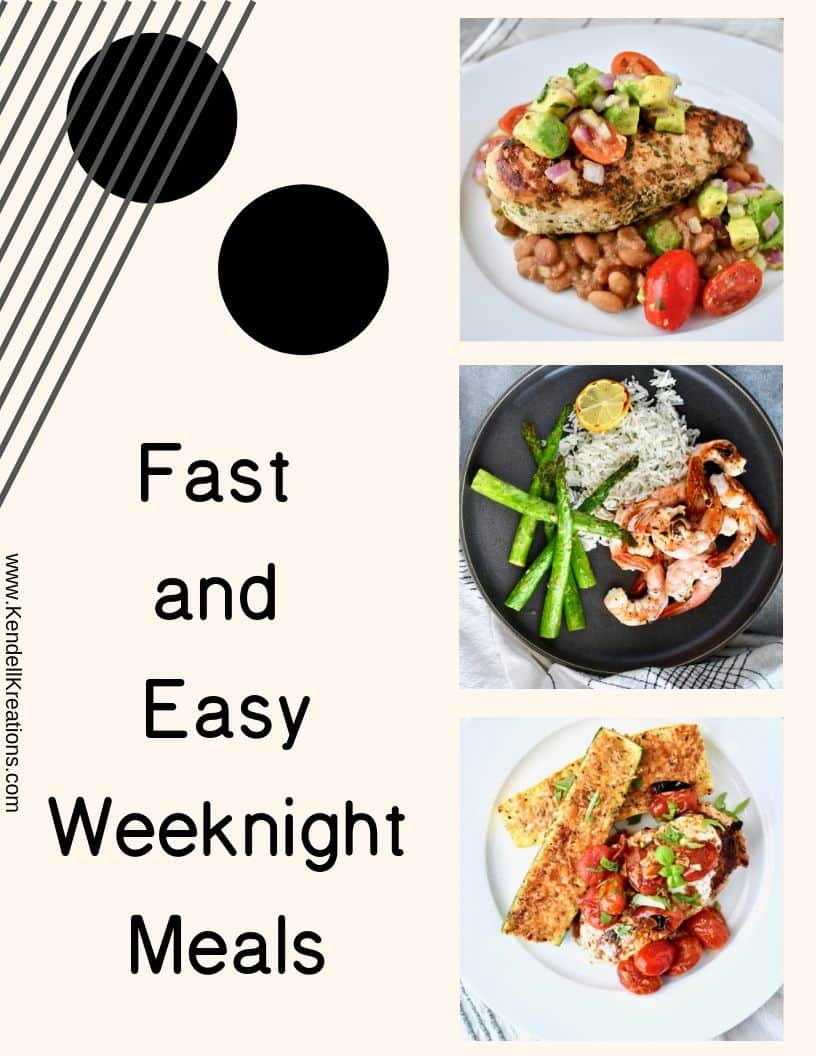 –
MY FAVORITE KITCHEN TOOLS!
Here are a few links to some of my favorite kitchen tools! You get a car, YOu get a car, YOU ALL GET A CAR…in my best Oprah voice
These Rösle Silicone Tongs are a little pricey but they will last you the rest of your life and are the softest in your hand. This is important for someone like m that cooks so much. It reduces strain, I have 4 sets in my kitchen!
These are my FAVE Nordic Ware Sheet Pans, every kitchen should have at least 2 sets of these! I think I have at least 4 of each of these.
This is my favorite pressure cooker, the Fagor is the same concept as the "Instant Pot" but easier to use in my opinion, if you don't have one you NEED one, it will be your best friend in the kitchen!
A sharp knife is the most important tool in the kitchen, these Japanese steel "Shun" knives are my favorite! And this is a great starter set to build on. Once you try them you will be in love so use this as a foundation you can build on for years to come.
This Scanpan 11″ skillet is just the right size for almost anything you will need to cook and my best friend and a real workhorse in my kitchen, it's also a great deal at $99. Scanpan is the best in the world for healthy cooking. It is coated with a proprietary ceramic-titanium coating that is durable while allowing you to use fewer fats and oils when cooking. It is a coating only they use. I could talk all day about my love for these pans, message me if you want more info. Here are some other sizes that are available if you are looking to outfit your kitchen with some new goodies. 8″ & 10″ Skillet set or 8″ Skillet, I still need this one for my kitchen Also, I don't really know how to cook small so the 12.5″ is my other fave!
This giant vat of olive oil is my favorite, I decant it into a smaller bottle for my counter. Or put this spigot on top of a wine bottle!
My favorite baking dish that is so easy to clean even burnt on cheese slides right off!
This Tovolo jar scraper has to be my single favorite kitchen tool, it is definitely the most used tool in my kitchen. If you are NOT a gadget person, this is the only necessity I say is a MUST beyond the wooden spoon.
A great wood spoon is essential, this Olive Wood one is my favorite, I have more than I can count. But can you really ever have too many?
A food scale can be a very important tool in your kitchen, this one is the one I use every day!
If you love Joanna Gaines as much as I do then the 'Magnolia Table Cookbook' is a must in your kitchen, get a copy HERE!