I love the story that this recipe holds. It is one that I have been enjoying for years and I finally asked my friend to come and teach me how to make it. I learned that this is a dish that is eaten daily where she is from on the island of Trinidad. The same goes for the Roti, that is a daily staple at every meal she also told me.
I love learning about a culture through food and what better way to learn than from your friends. I will cherish this recipe and make it often for my family.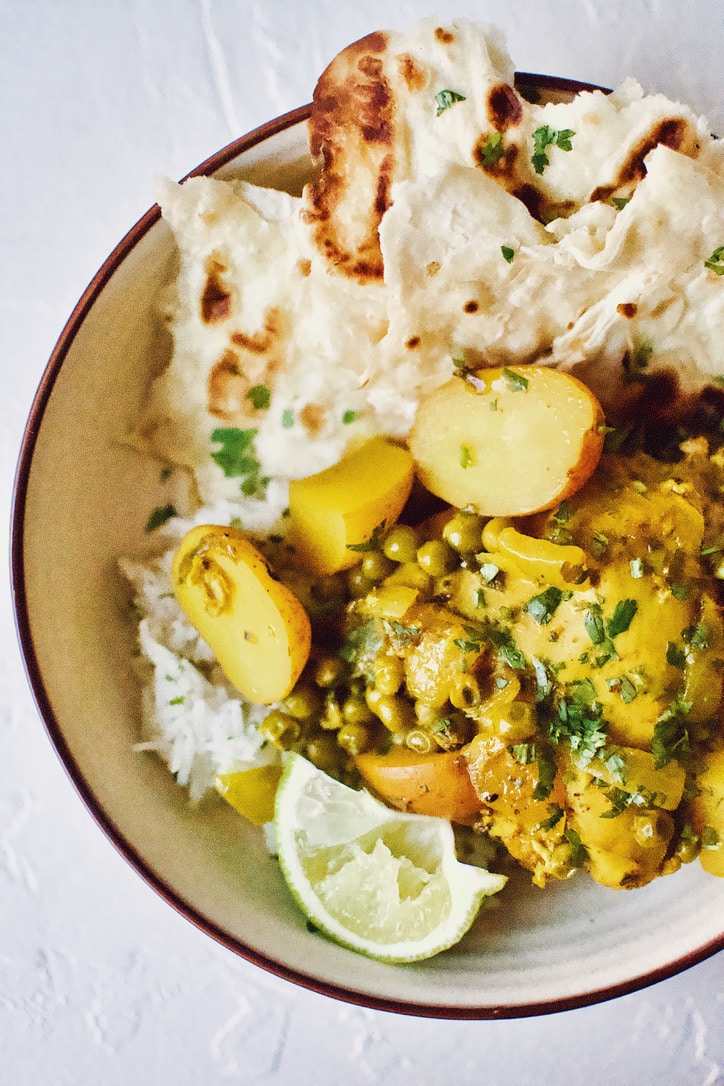 A little while back my friend Alicia, who is from the island of Trinidad and Tobago, came to share this recipe with me. She taught me to blend my own curry powder, I learned how she cleans a chicken, and we built this recipe right in front of your eyes. Check my instagram story highlights to see us cook together.
This island in the Caribbean food culture sees influence from around the world, but much of the street food, as it was described to me, has South Asian influences. That is where this Curry Chicken comes in. It is served alongside Buss-up-shut (meaning torn shirt) Roti and eaten with your hands as street food.
Making Curry Chicken at Home
This is a dish that literally had a million different versions, because every cook has their own. I am sharing my adaptation with you today, and we will talk about the essentials that make it curry.
It starts with a whole chicken, piecing it out, and soak it in water with the juice of a lime. Then seasoned in a sofrito style rub, and stewed down in curry spices.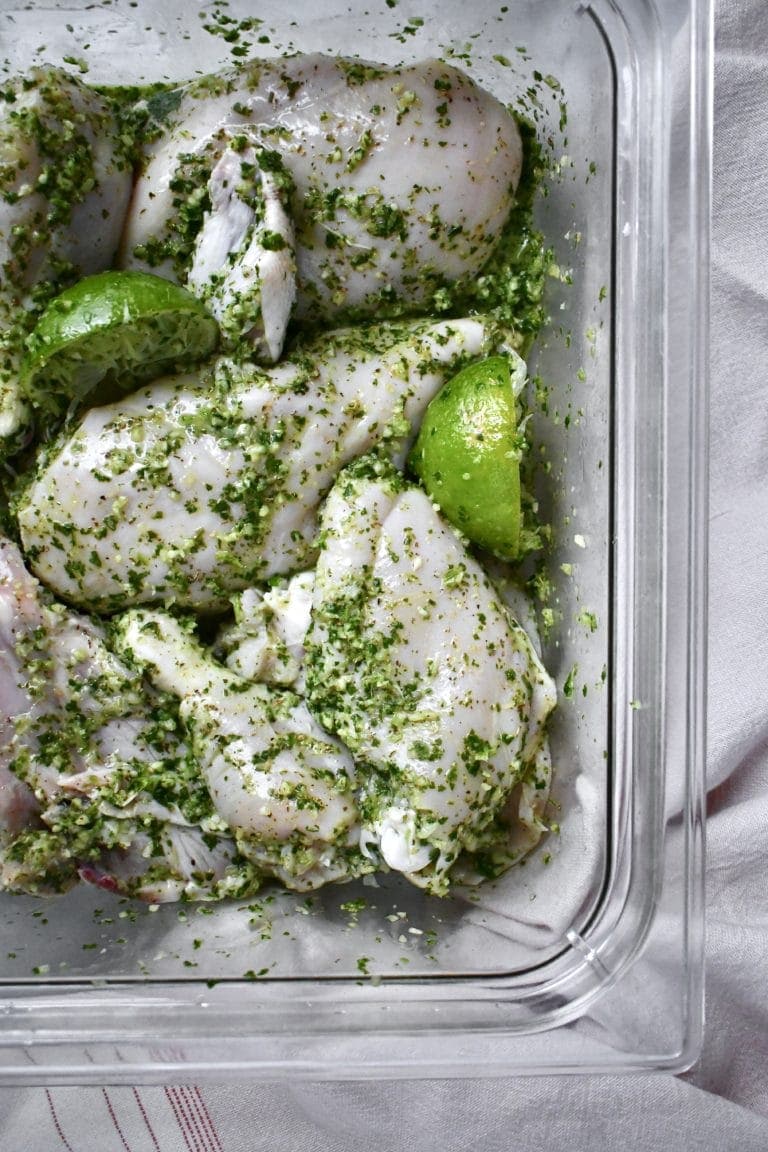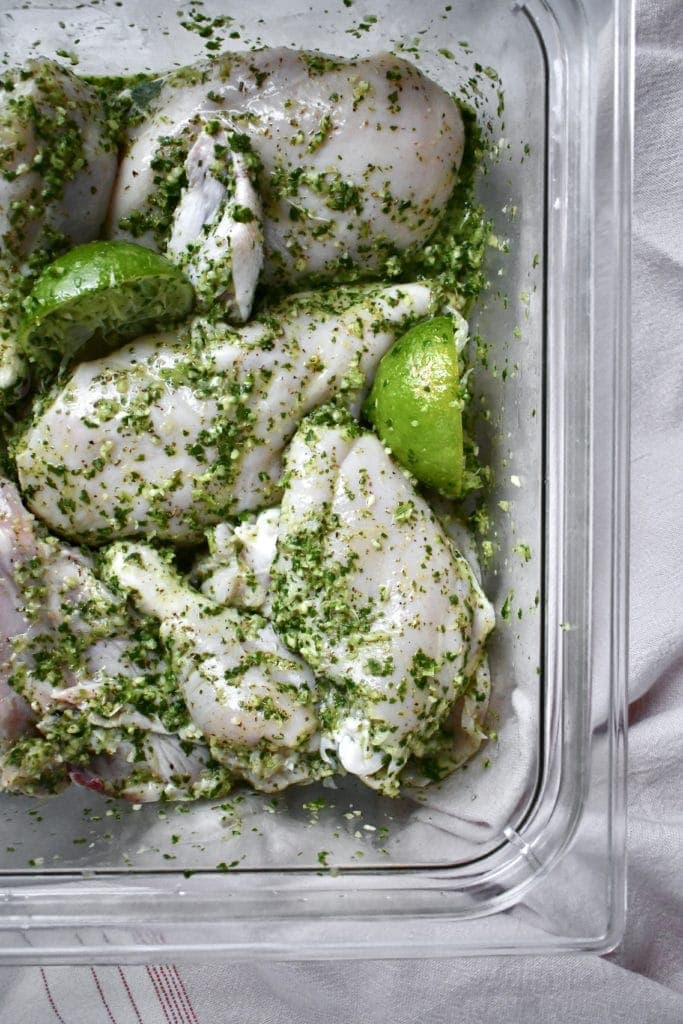 To make the seasoning, blend the garlic, cilantro, chives, oregano, and olive oil in a food processor or blender. For this recipe, you don't want to liquify this mixture. Just pulse it together until everything is broken down into small pieces.
Another important step is to work the curry powder into a paste before adding it to the pot. Make a paste with water so you can bloom the spices easily and not let them burn. Then, after cooking the onion for a few minutes add the curry to the bottom of your pot and bloom the spices. Cook them until the mixture becomes dry in the bottom of the pot then add the chicken, toss to coat and continue cooking.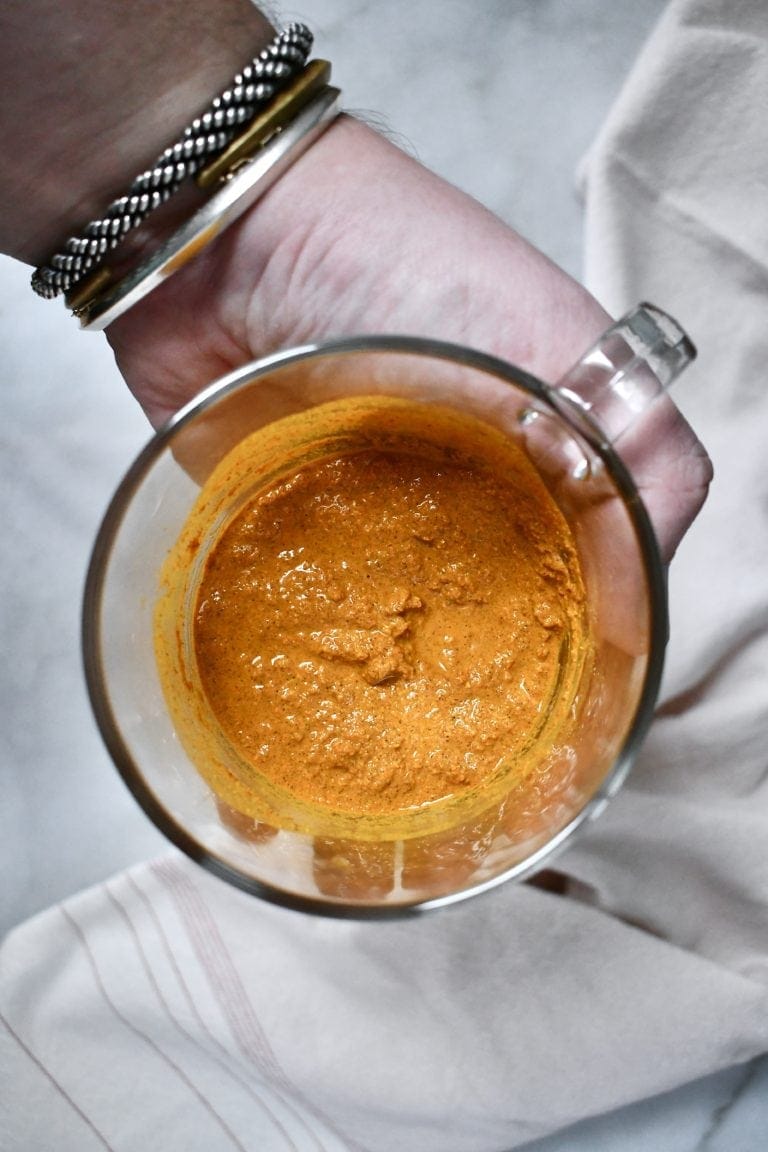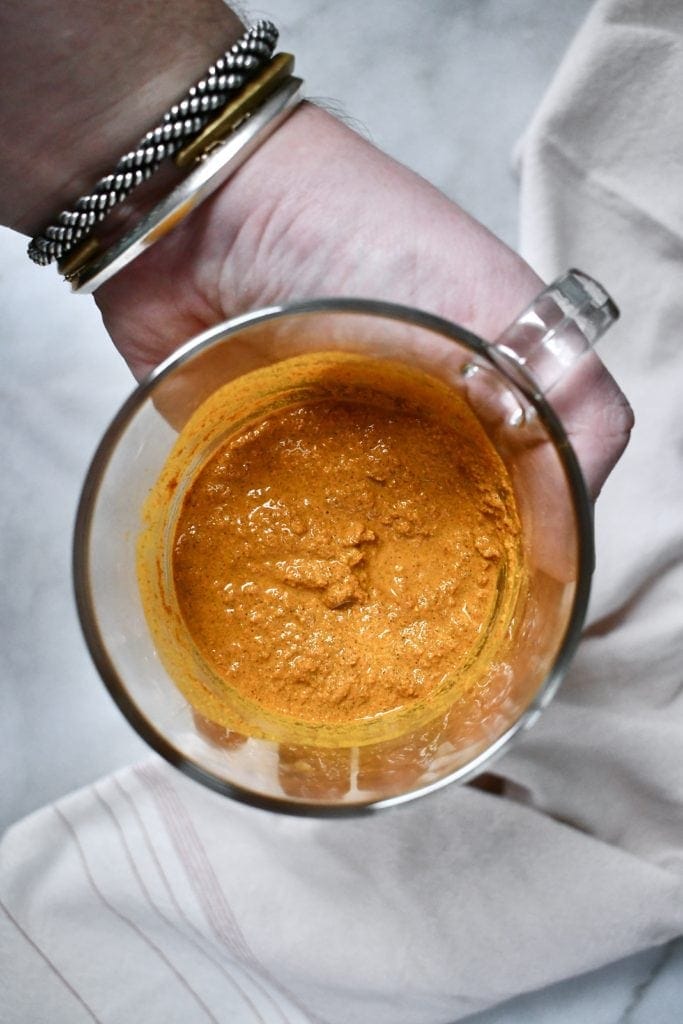 Curry is Customizable!
You can fill your curry with any of your favorite vegetables and meats, or all veggies and no meats. Make it spicy or sweet, brothy or creamy, the possibilities are endless. Start with a jalapeno to make it hot, or finish it with coconut milk to make it tikka masala-esque, and be sure to serve it with Roti!
The seasonings are what really make curry, curry. And even that is customizable. Every cook has their own blend which means you will probably never eat the same curry twice.
Have fun with it. Cooking should always be fun. Use this recipe as a base, experiment with it and make your new favorite curry.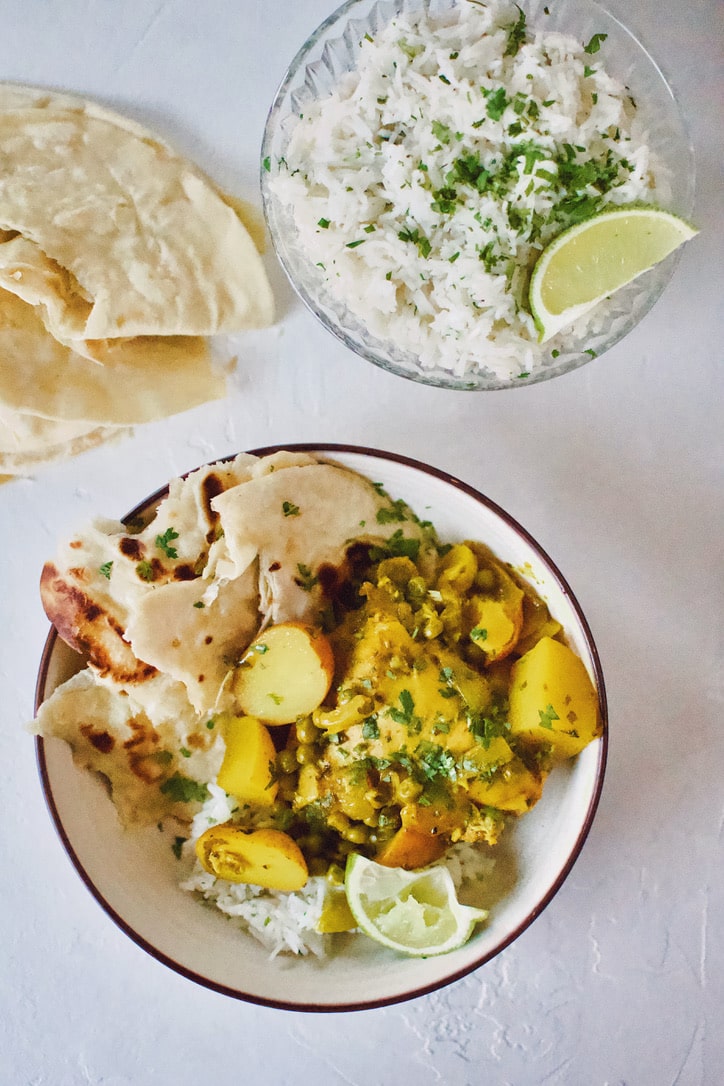 Did you make this recipe? Let me know by leaving a review or comment! And be sure to sign up for my newsletter, and follow along on Instagram, Pinterest, and Facebook.