These warmly spiced pancakes with their fragrant tang of orange are soon to become a new holiday tradition. And not to mention the fact that they are delightfully fluffy too! This is THE BEST version of gingerbread and one you will be craving over and over again. Let's make Gingerbread Pancakes!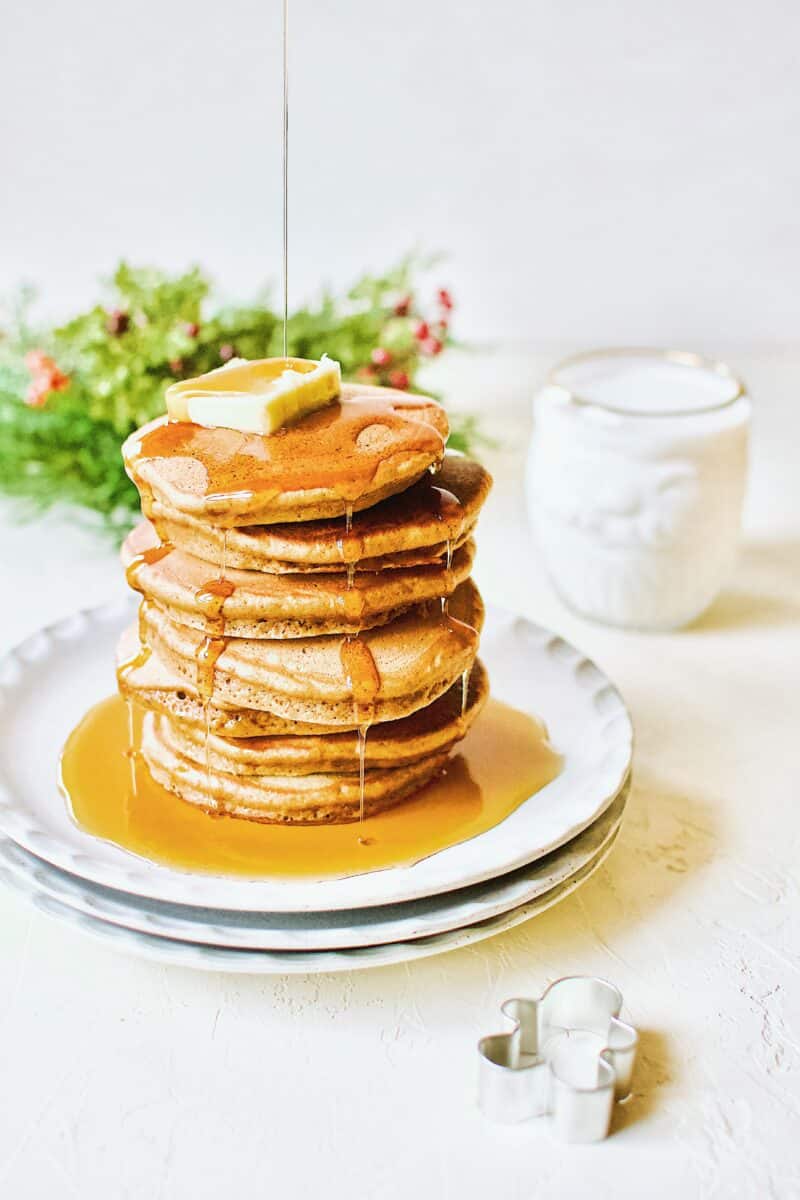 What you need!
So many people I talk to imagine in their heads that homemade pancakes are so hard to whip up from scratch or that they only come from a box. Well, I am here to hopefully convert you to making your pancakes from scratch from here on out. They are super simple and this particular recipe uses just a few extra ingredients that just might already be around your breakfast table.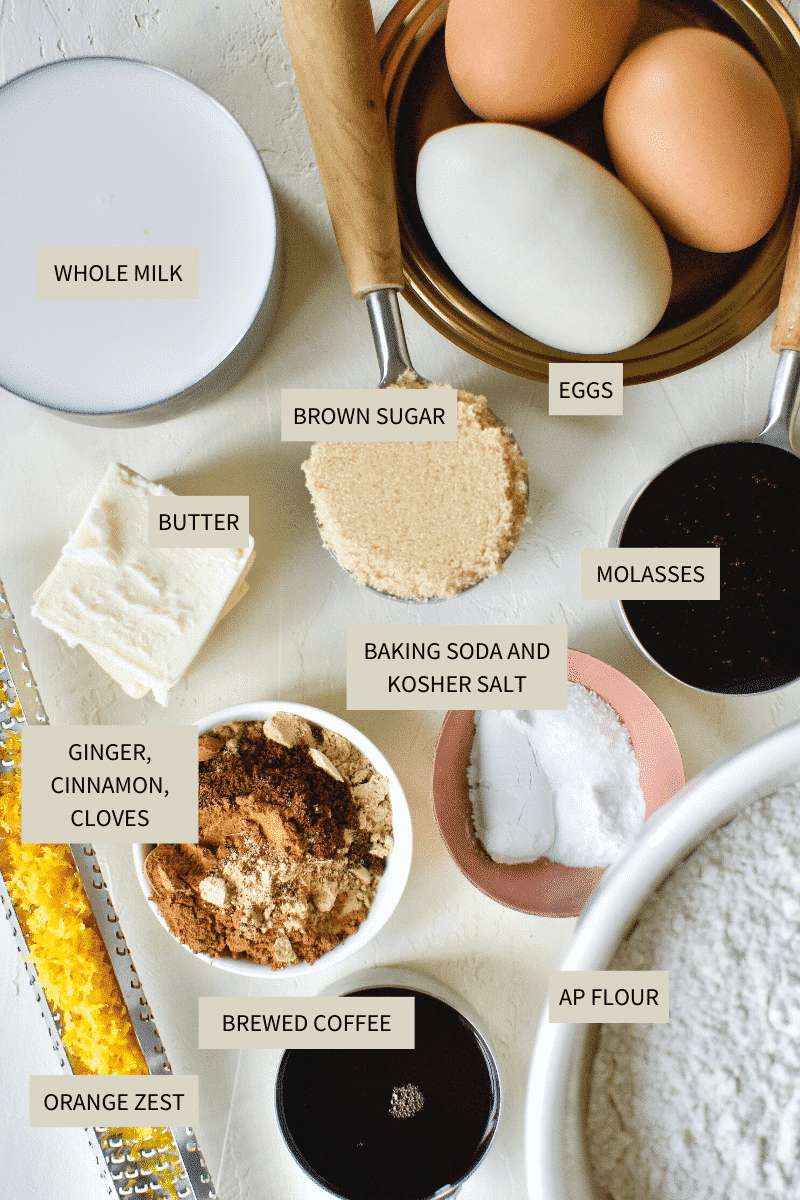 Homemade Pancakes really are pretty much as simple as tossing a bunch of ingredients into a bowl and whisking it up. I start by melting my butter and whisking up all the wet ingredients in a large bowl. Then add in my flavorings, in this case, some spices and orange zest, and the dry ingredients and whip it together with a whisk. Let it sit for about 10 minutes while the griddle warms up and you are on your way to some super fluffy and tasty scratch-made pancakes.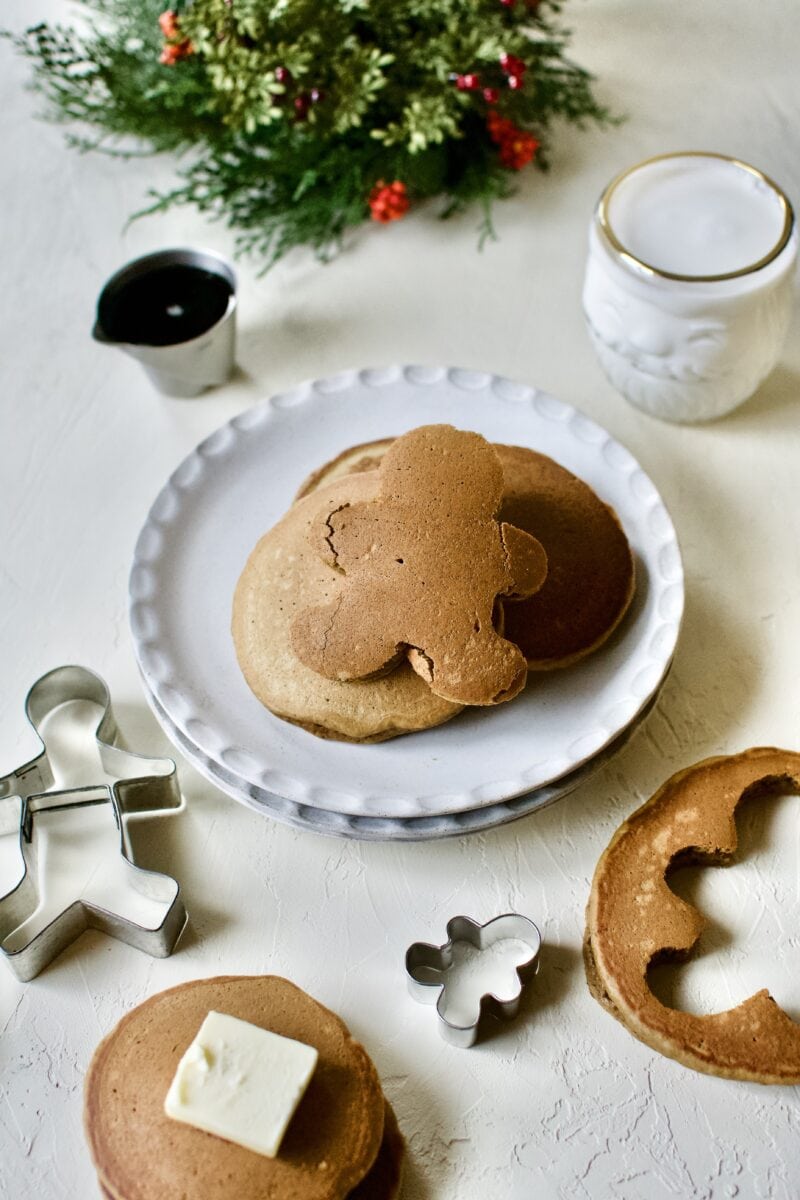 If you are feeling Extra, EXTRA festive. Try your hand at cutting actual gingerbread people out of the pancakes. This makes it extra fun for kids and adults alike! I mean who doesn't want gingerbread person pancakes?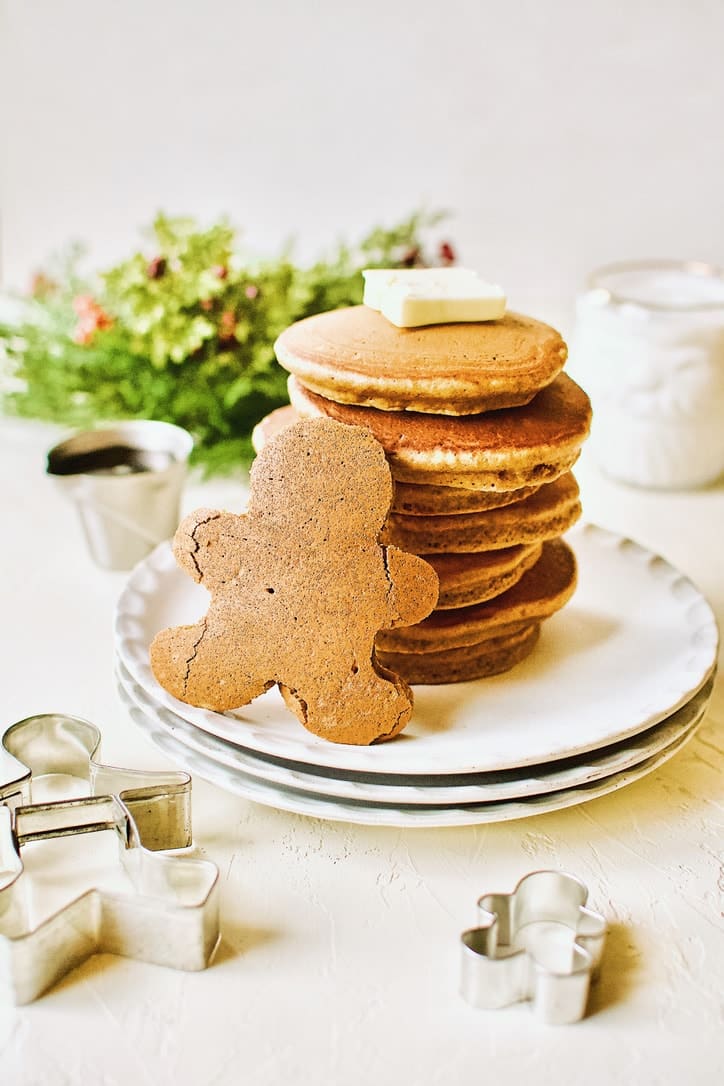 Do you love Pancakes?
If you are a major pancakes lover like all the people in my house (pancakes are required EVERY Sunday) then sometimes you might like a little variation. My recipe for Harvest Pumpkin Crunch Pancakes​ is my all-time fave! Or give my Banana Walnut Waffles a try, they can even be made as pancakes if you don't have a waffle iron, or you just want banana pancakes.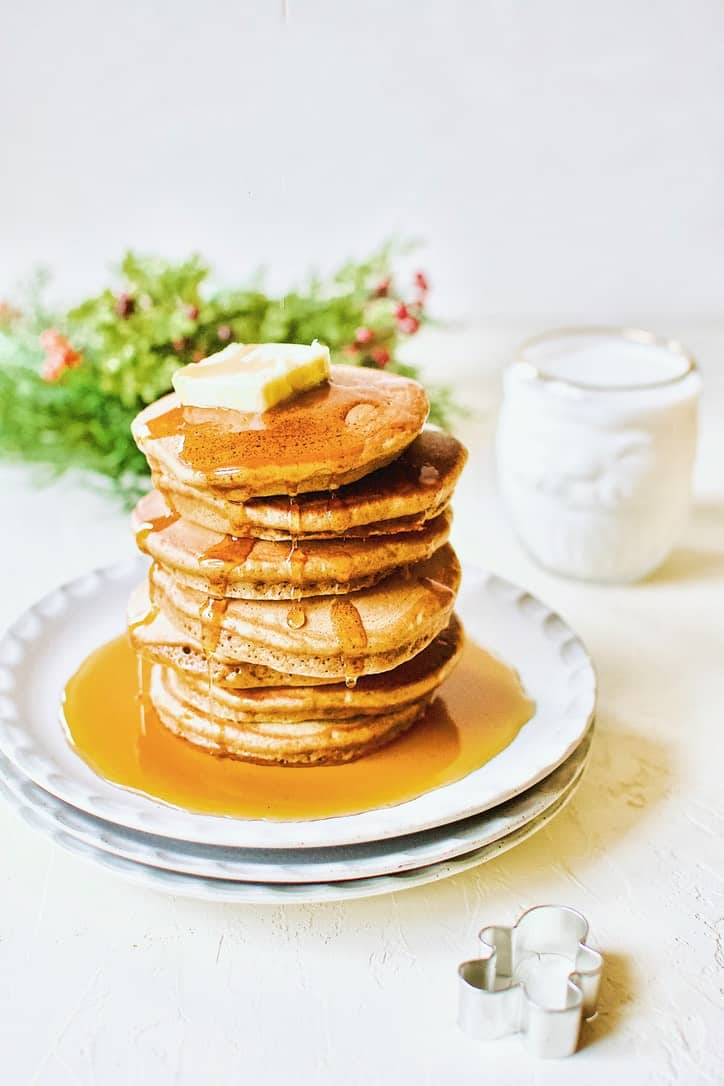 Did you make this recipe? Let me know by leaving a review or comment! And be sure to sign up for my newsletter, and follow along on Instagram, Pinterest, and Facebook.