Breakfast is my #1 favorite meal of the day, but I don't get to really enjoy it that often. I am a big-time night owl, so I usually get moving a good while AFTER it is done being served most places. So sometimes I just have to make a big ol' brunch at home, and my Banana Walnut Waffles pictured below are the perfect addition to any brunch table.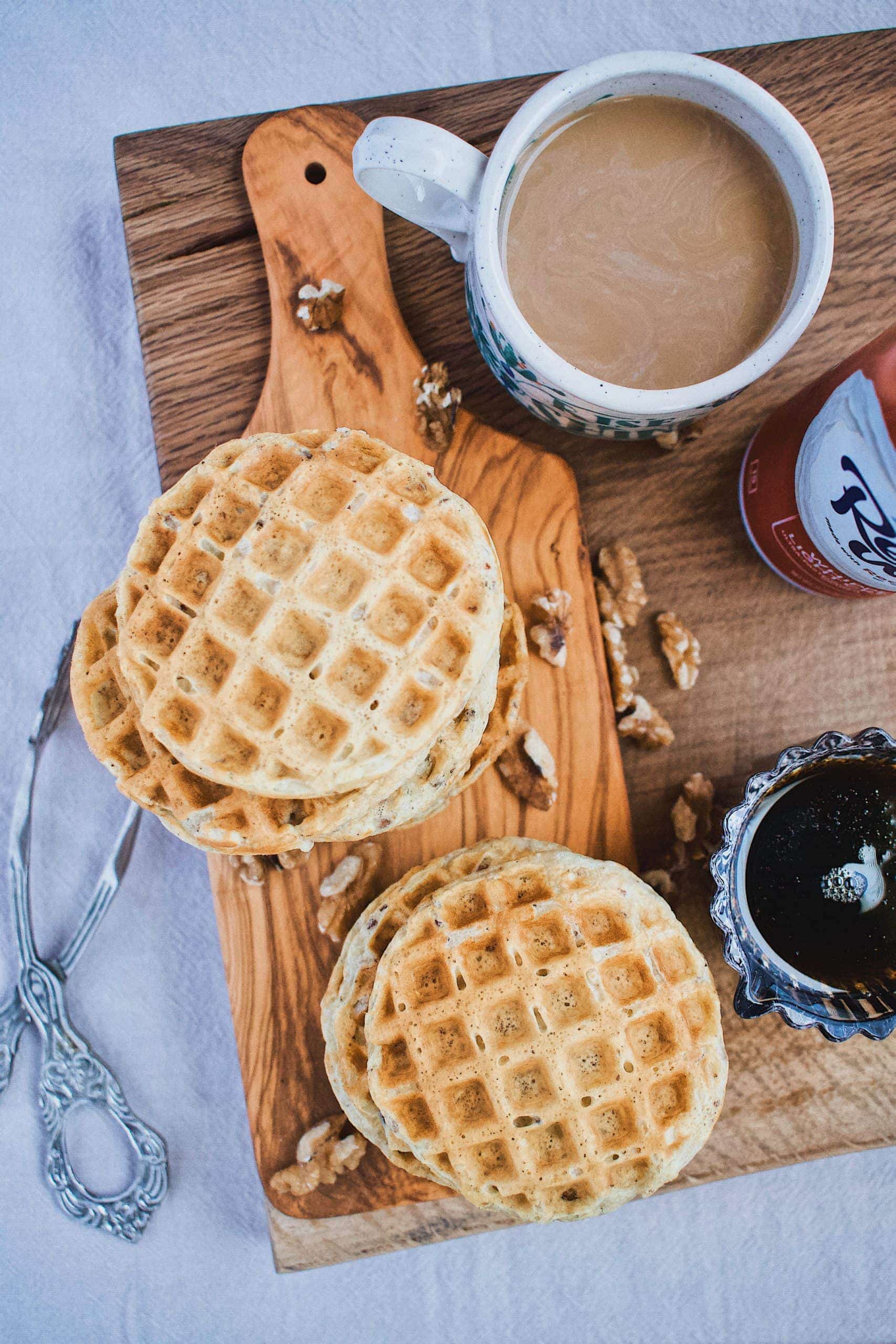 Basic Brunch Essentials
1-2 Pastry Items - Croissants, Muffins, Donuts
1 Breakfast Cake - Pancakes, Waffles, Shortcakes
1-2 Breakfast Meat's - Bacon, Sausage, Ham, Canadian Bacon
1 Fruit Platter - Melon's, Berries, Pineapple, Oranges
2-3 Drinks - Coffee, Mimosas, Orange Juice, Watermelon Lemonade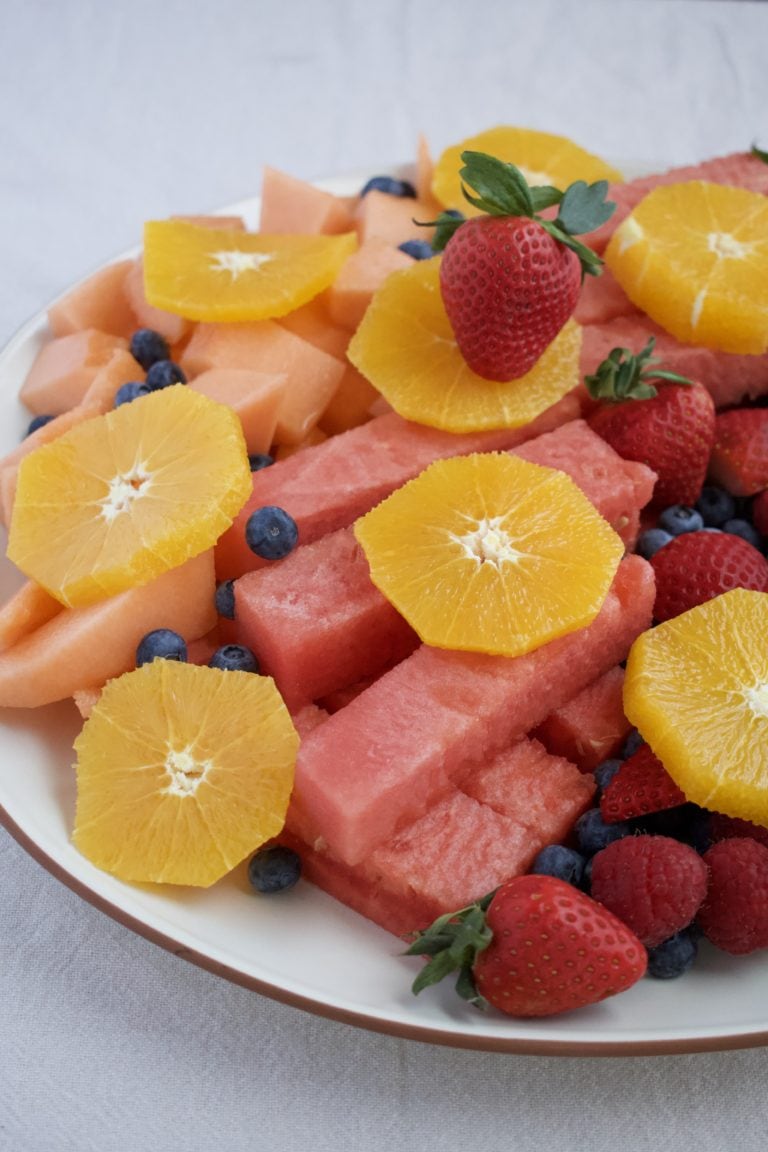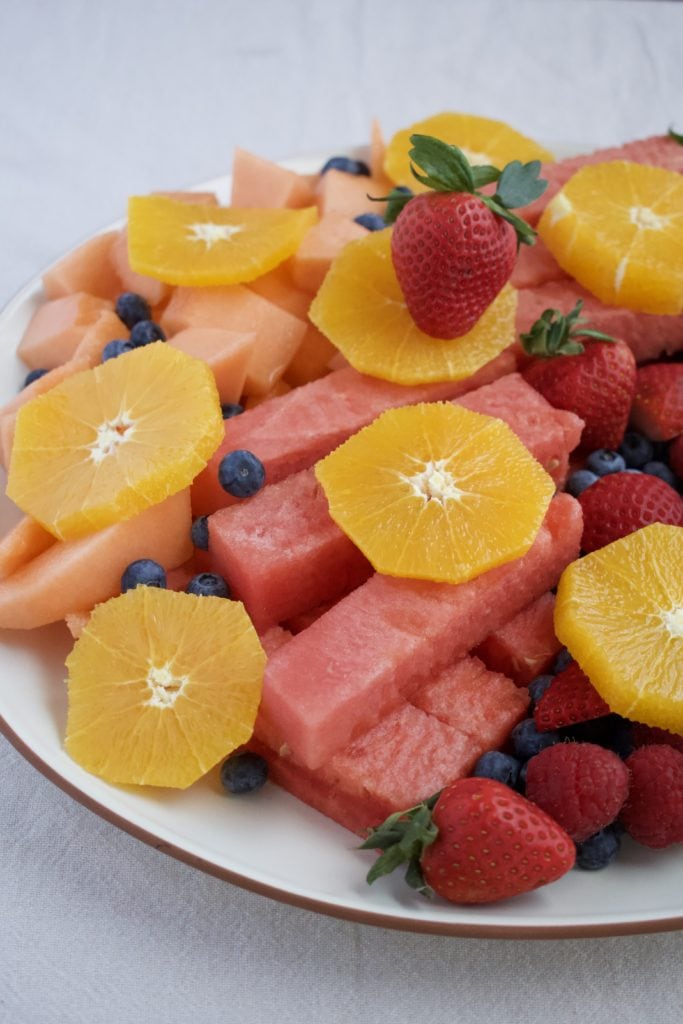 Fruit Platter tips:
Rinse your berries as one of the last things you do, moisture makes them mold super fast, and use what's left at the end of brunch to blend into a smoothie or throw in the freezer. They won't last long after they get wet.
Cut your oranges as you would for supremes, but then slice into discs for the effect you see above. I actually almost always cut my oranges this way, it is my favorite way to eat them.
Find creative ways to cut your melons, I like to cut my watermelon into batons to give a little textural contrast to my fruit platter. For more on breaking down a watermelon like a chef, check out my how-to guide. You could also melon ball them and skewer them.
Make-ahead as much as possible for a stress-free Brunch!
Bacon - I like to prepare as much as I can the day before I host a big brunch. I even cook my bacon ahead of time. It can be one of the most time-consuming things to prepare, and it can go wrong in a split second. Cook it on a foil-lined sheet pan in the oven the night before at 400 degrees for 20 minutes.
Cooking what you can in a stress-free environment is the real key. You could even go as far as cooking your pancakes or waffles the day before and placing them in a warm oven with your bacon just before your guests arrive to gently warm them through. This is a great thing to think about if you are expecting a large group of guests.
Drinks - Be sure all of your drinks are in the refrigerator or cooler the night before so that is one less thing to even have to think about on the day of. Also, set the coffee maker up so you just have to hit the button and start it when you wake up, cause you are gonna need the first cup to keep you moving.
Fruit - Your fruit platter can even be made the night before, I would just suggest making it the last thing you put together before going to bed. Another option is to cut all the fruit and store it in separate containers then assemble your platter the morning of.
Pastries - When it comes to croissants, muffins, or donuts, those can be made 1-2 days ahead of time and gently refreshed in a warm oven the morning of your brunch. If you make my attached jelly donuts, those would be something I would wait to the night before to fry, and then maybe fill and dust with sugar late the night before or the morning of.
Bruch Recipe Inspiration
Did you make this recipe? Let me know by leaving a review or comment! And be sure to sign up for my newsletter, and follow along on Instagram, Pinterest, and Faceboo