Once you make this tasty Greek Lamb Burger will be something you crave all the time. I made these multiple times over the summer, but it is something I will hold onto all year. They are something you can make whenever you need a little extra ray of sunshine!
These burgers pair perfectly with my Garlic Tzatziki. They give you traditional gyro vibes with the ease and comfort of something you can make at home. The burgers take on a bit of a traditional Greek Kefta meatball shape, but that makes them perfect for their pita bread bun.
I have been experimenting with greek food on and off for years, but I think that my lamb burger really came around this summer. I had a lot of fun working on it and my family didn't complain once. I could eat Greek food all year, but there is just something great about enjoying it in the summer.
The great thing is that you can make them as fancy or as simple as you like. I like the simplicity of making a platter of veggies, grilling the burgers and pitas, and piling it all on the table and letting everyone customize their burger. I also mix a little feta into the tzatziki for this application to make it easier to apply and so it doesn't all just fall out.
Get my Garlic Tzatziki recipe HERE!
Assembling your Lamb Burgers
I like to make sure that I heavily season my lamb burgers. The more herbs and seasoning you can get in there the better they will be. It also helps to mask any of the gamy flavors the lamb may have.
I also cut my burgers with half lamb, half beef. This also gives them a little more fat content. This is where I like to add in a little feta as well to get it soft and slightly melted in cooking.
A heavy dusting of greek seasoning, and lots and lots of oregano boost the flavor in this burger. Flavor is king here and I like to make this burger taste as much like Gyro meat as I can. It has my own little spin on it, but it makes me and my family happy, and that is really all that matters.
Pop these burgers on the grill or griddle and your are on your way to a beautiful sunset beach in Santorini. Ok, ok, maybe not, but they will have you wanting to go for a visit. I mean who doesn't want to enjoy the crystal blue waters of Greece, these will have to take me there till I get to see it myself one day.
You can dress them any way you like, I even sometimes add some sliced bell pepper to give it that really traditional greek salad topping. And you can never go wrong with tons and tons of feta cheese.
MORE OF MY RECIPES HERE!
Orzo Pasta Salad
Roasted Tomato Vinaigrette
Get my NEW e-Cookbook here!! ⬇️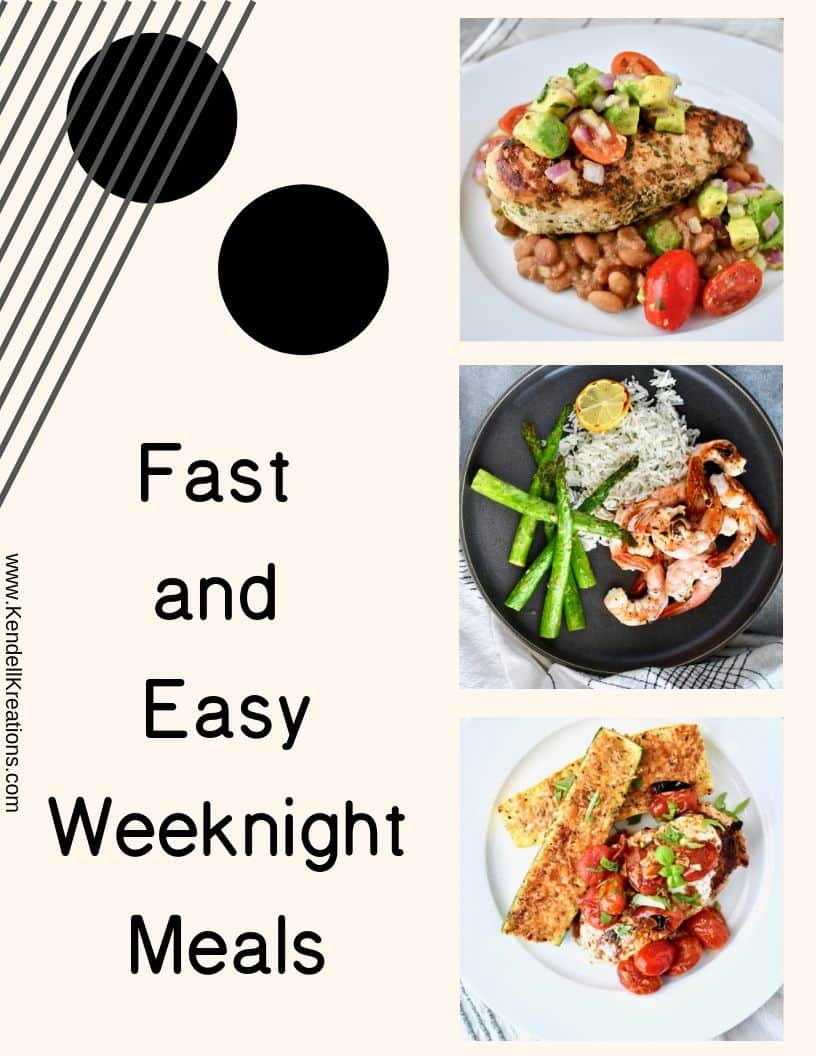 _
MY FAVORITE KITCHEN TOOLS!
Here are a few links to some of my favorite kitchen tools! You get a car, YOu get a car, YOU ALL GET A CAR…in my best Oprah voice
These Rösle Silicone Tongs are a little pricey but they will last you the rest of your life and are the softest in your hand. This is important for someone like m that cooks so much. It reduces strain, I have 4 sets in my kitchen!
These are my FAV Nordic Ware Sheet Pans, every kitchen should have at least 2 sets of these! I think I have at least 4 of each of these.
This is my favorite pressure cooker, the Fagor is the same concept as the "Instant Pot" but easier to use in my opinion, if you don't have one you NEED one, it will be your best friend in the kitchen!
A sharp knife is the most important tool in the kitchen, these Japanese steel "Shun" knives are my favorite! And this is a great starter set to build on. Once you try them you will be in love so use this as a foundation you can build on for years to come.
This Scanpan 11″ skillet is just the right size for almost anything you will need to cook and my best friend and a real workhorse in my kitchen, it's also a great deal at $99. Scanpan is the best in the world for healthy cooking. It is coated with a proprietary ceramic titanium coating that is durable while allowing you to use fewer fats and oils when cooking. It is a coating only they use. I could talk all day about my love for these pans, message me if you want more info. Here are some other sizes that are available if you are looking to outfit your kitchen with some new goodies. 8″ & 10″ Skillet setor 8″ Skillet, I still need this one for my kitchen Also, I don't really know how to cook small so the 12.5″ is my other fave!
This giant vat of olive oil is my favorite, I decant it into a smaller bottle for my counter. Or put this spigot on top of a wine bottle!
This Tovolo jar scraper has to be my single favorite kitchen tool, it is definitely the most used tool in my kitchen. If you are NOT a gadget person, this is the only necessity I say is a MUST beyond the wooden spoon.
A great wood spoon is essential, this Olive Wood one is my favorite, I have more than I can count. But can you really ever have too many?
A food scale can be a very important tool in your kitchen, this one is the one I use every day!
If you love Joanna Gaines as much as I do then the 'Magnolia Table Cookbook' is a must in your kitchen, get a copy HERE!
Check out this great product for your mason jar, the Ergo Spout lets you turn any jar into a pourable pitcher. Get yours here! I love making my homemade salad dressing and keeping them this way in the refrigerator.